Celebrate the season with effortless entertaining recipes, featuring Roasted Red Pepper Appetizer. You'll love this appetizer with goat cheese and roasted red pepper.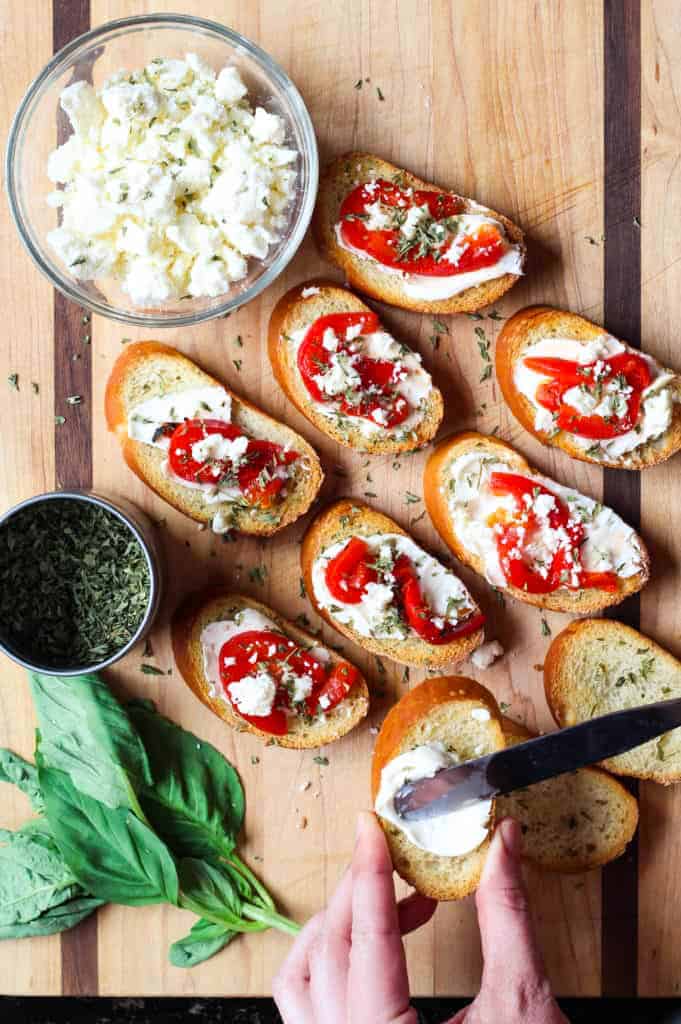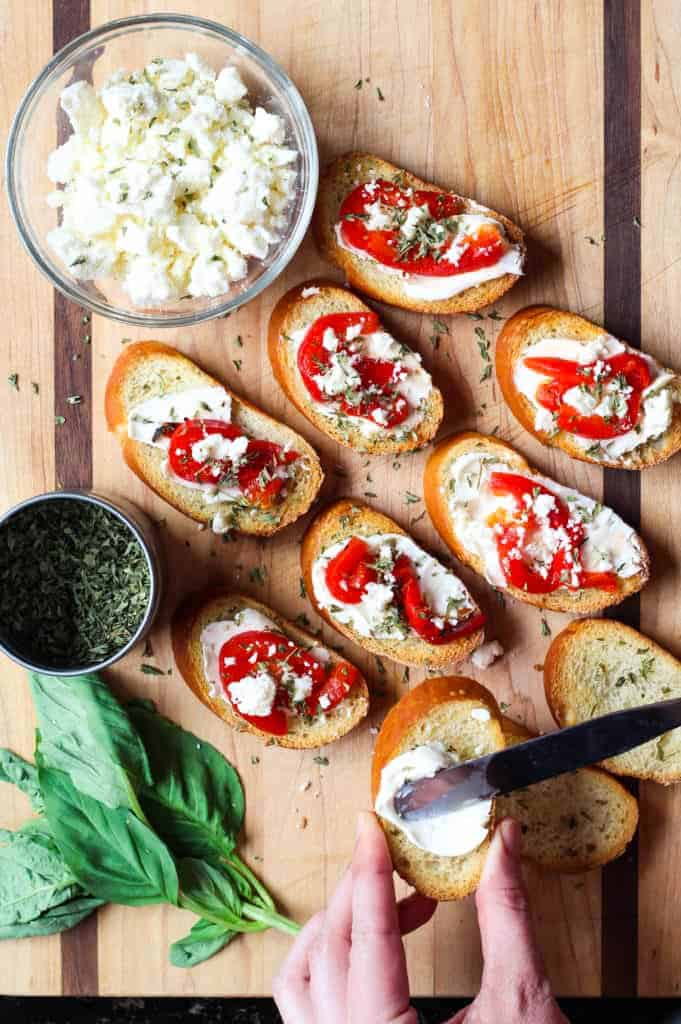 appetizers with goat cheese and roasted red pepper
Trust me, SO good with a glass of wine.
INGREDIENTS NEEDED TO MAKE THIS ROASTED RED PEPPER APPETIZER:
fresh baguette
goat cheese
olive oil
roasted red peppers
italian seasonings
DIRECTIONS FOR MAKING THIS ROASTED RED PEPPER APPETIZER:
Preheat oven to 425 degrees.
Cut baguette into 1/4-1/2 inch slices (approx.), brush with olive oil.
Toast baguette slices in oven for 5 minutes, or until golden brown.
Allow baguette slices to cool.
Top with a Tablespoon of goat cheese and a couple slices of roasted red pepper.
Finish off with a drizzle of olive oil and a sprinkle of herbs.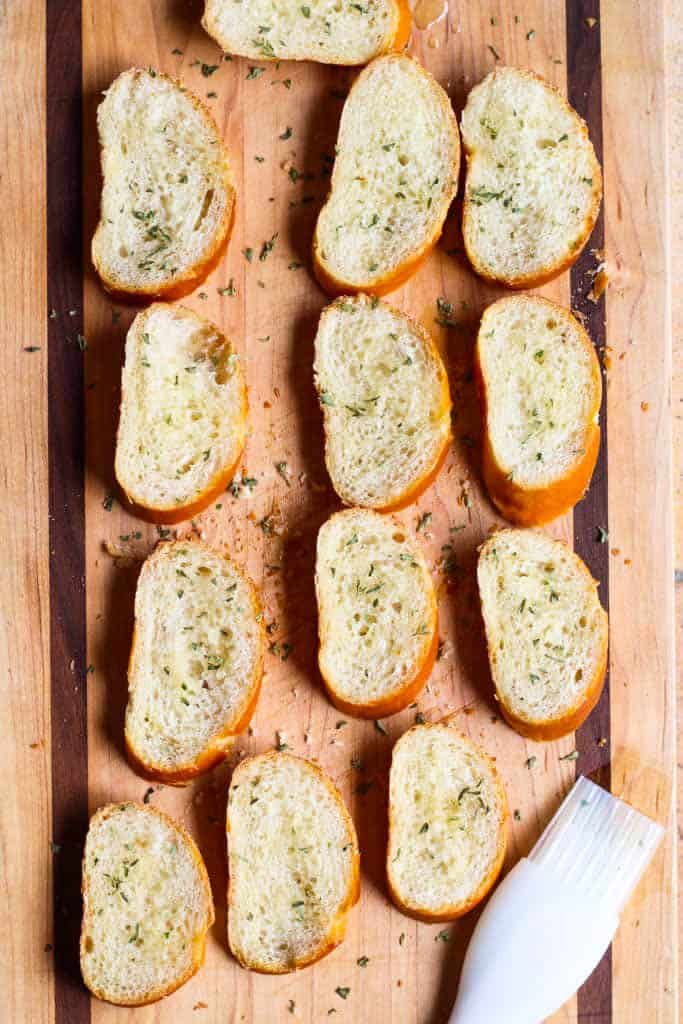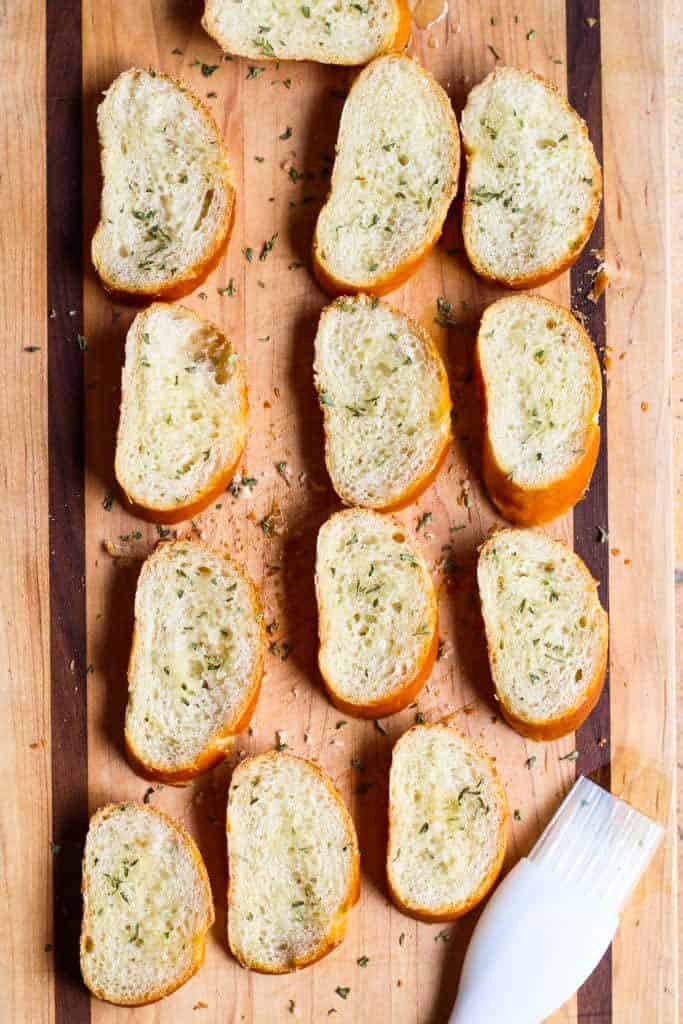 To make the "crostini", just slice up a baguette and toast in the oven for a few minutes!
You can either roast the peppers yourself, or- my preference- buy a ready-made jar at the store.
I find it easiest to purchase the red peppers and goat cheese ahead of time (the cheese keeps for awhile unopened in the fridge), and buy the baguette the day of the party.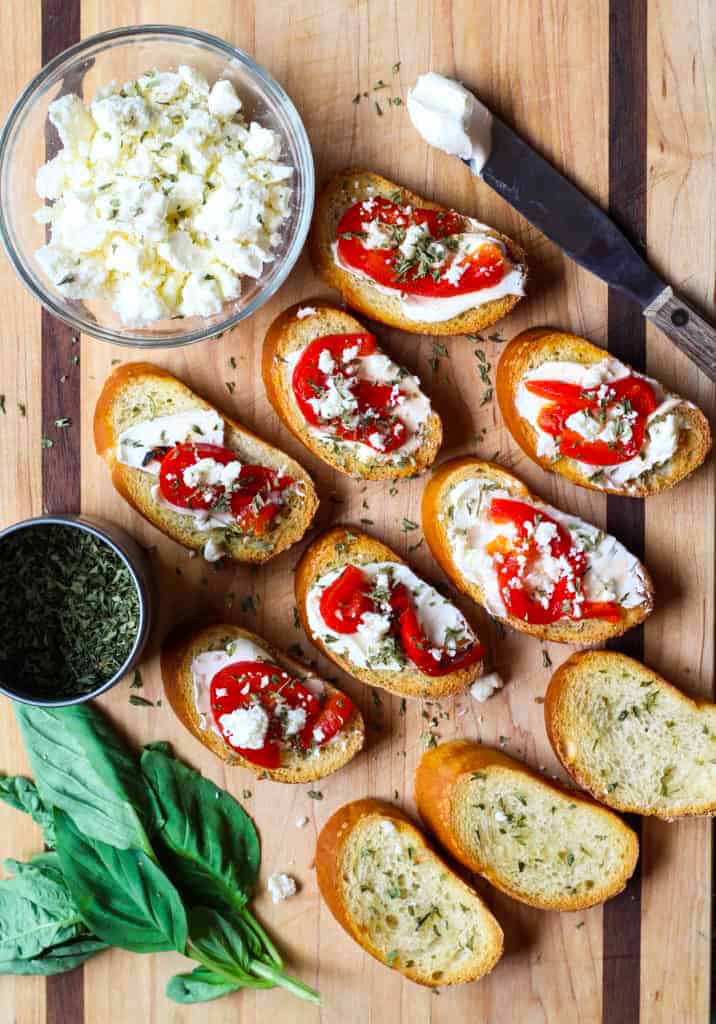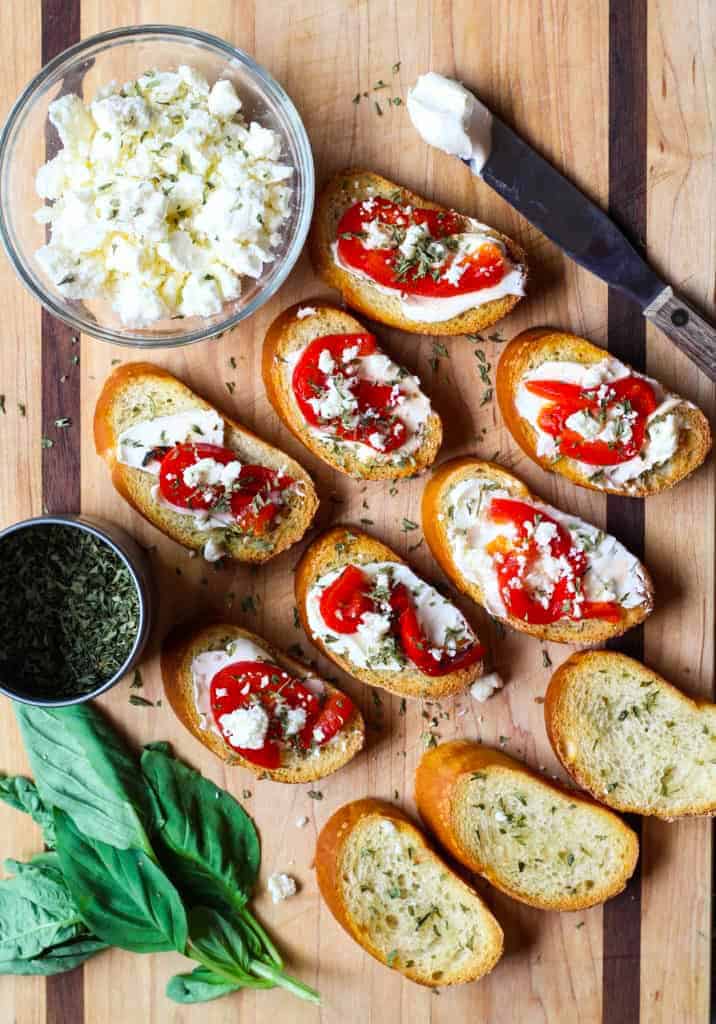 Cut the bread, brush with olive oil and toast for a few minutes in the oven. Spread goat cheese on the toasted slices, and top with roasted red peppers. Add Italian-style dried herbs, a drizzle of olive oil, and DONE.
handy tools to make this crostini appetizer even easier:
brush – easy to spread olive oil, dishwasher safe
bread knife – easily cut breads without crushing them, dishwasher safe, good quality
FAQs
Are roasted red peppers good for you?
In addition to their bright color, sweet taste and velvety texture, roasted red peppers are a low-calorie addition to a dish that comes chock-full of nutritional benefits.
Are roasted red peppers and pimentos the same?
For all intents and purposes any mild roasted red pepper can qualify as a pimento. Pimento is a generic name for pepper which is derived from the Spanish term for capsicum pepper, pimiento.
Do you have to peel roasted peppers?
You do not have to peel them, as the skin on peppers is perfectly fine to eat. However, you can if you would like and you just slip it off once the peppers are roasted.
Pecan-Crusted Goat Cheese + Apple Appetizer
and these
Blackberry + Whipped Goat Cheese Crostini
! They are sure to impress all your guests.