Happy Valentine's Day!
Ok, so I'm a little early, but couldn't wait to show you this: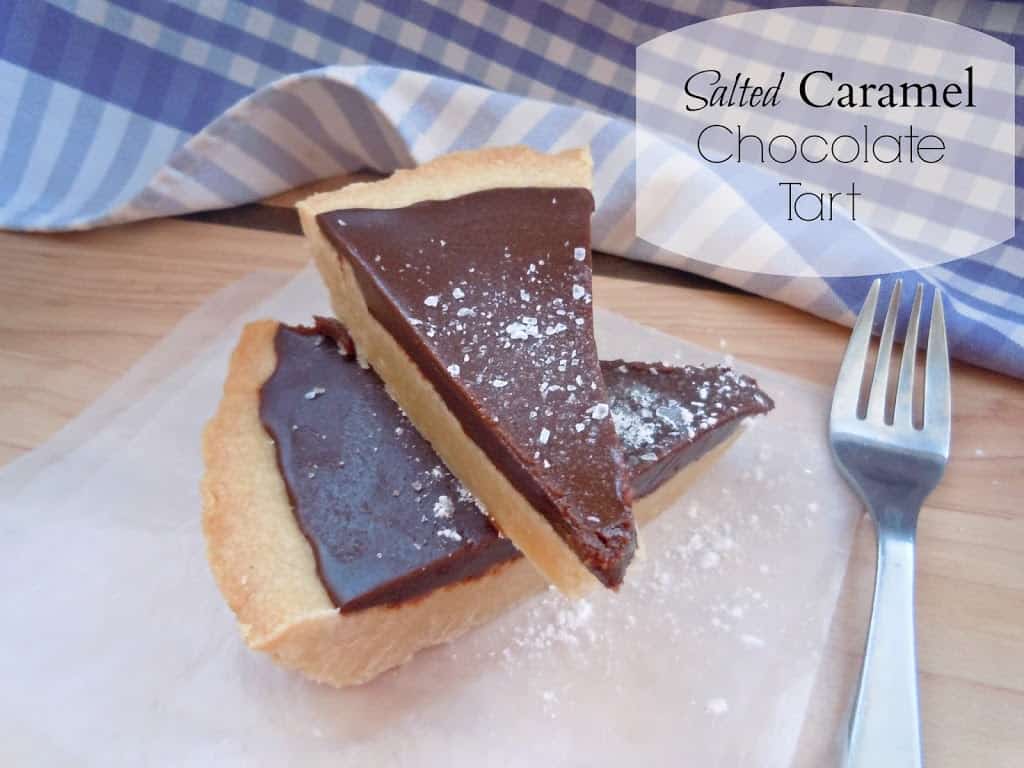 Milk and dark chocolate, mind you.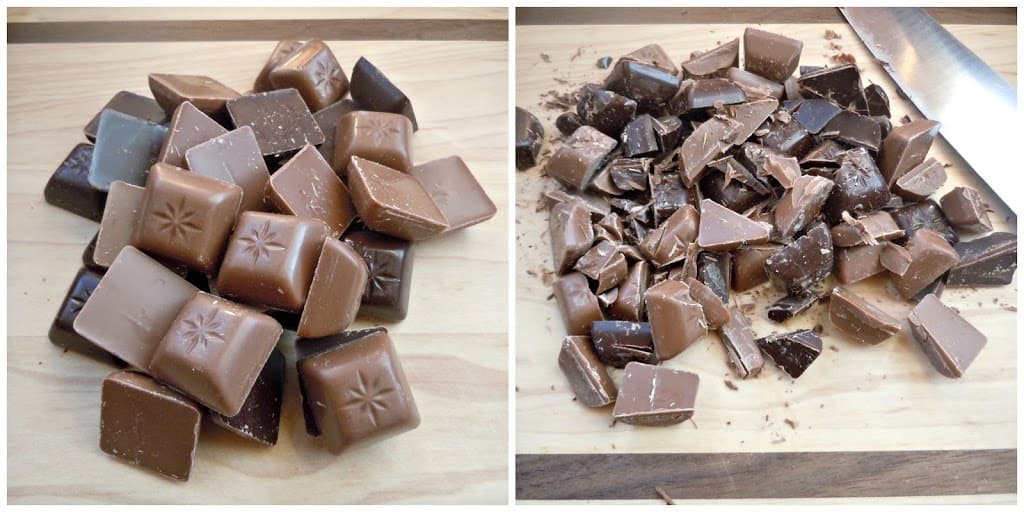 The caramel couldn't be easier…. just stir it up on the stovetop.
Trust me, I've made caramels before, and this one took minutes.

Bake up the crust– tastes just like shortbread, which I love. You just add an egg so it fluffs up a bit.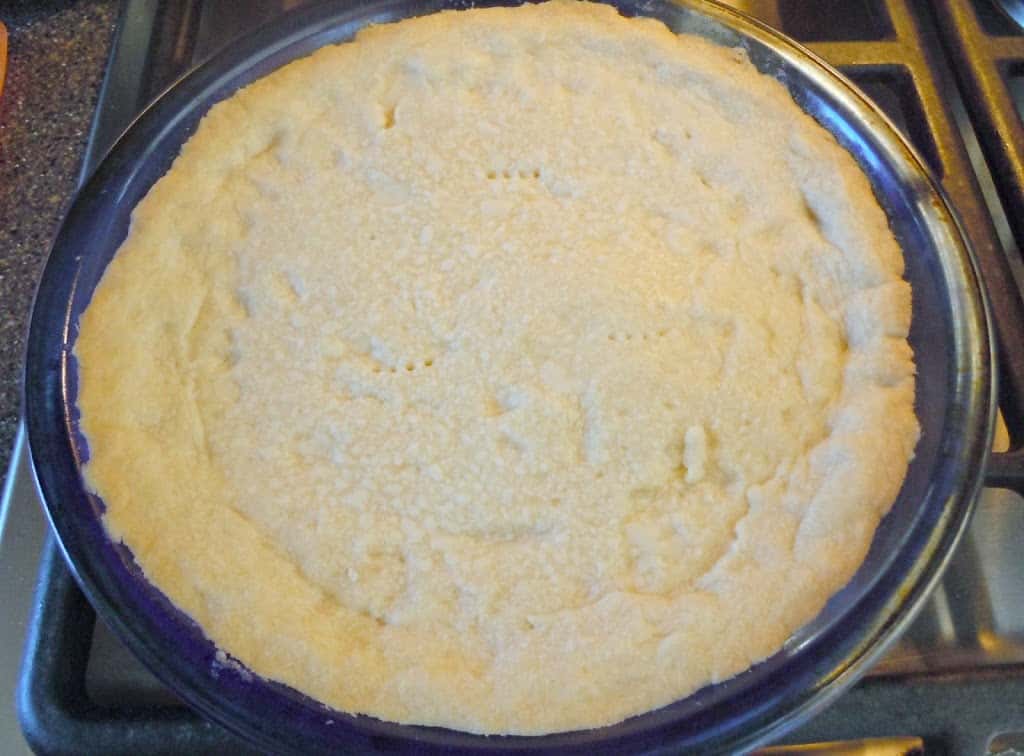 Mhmmm….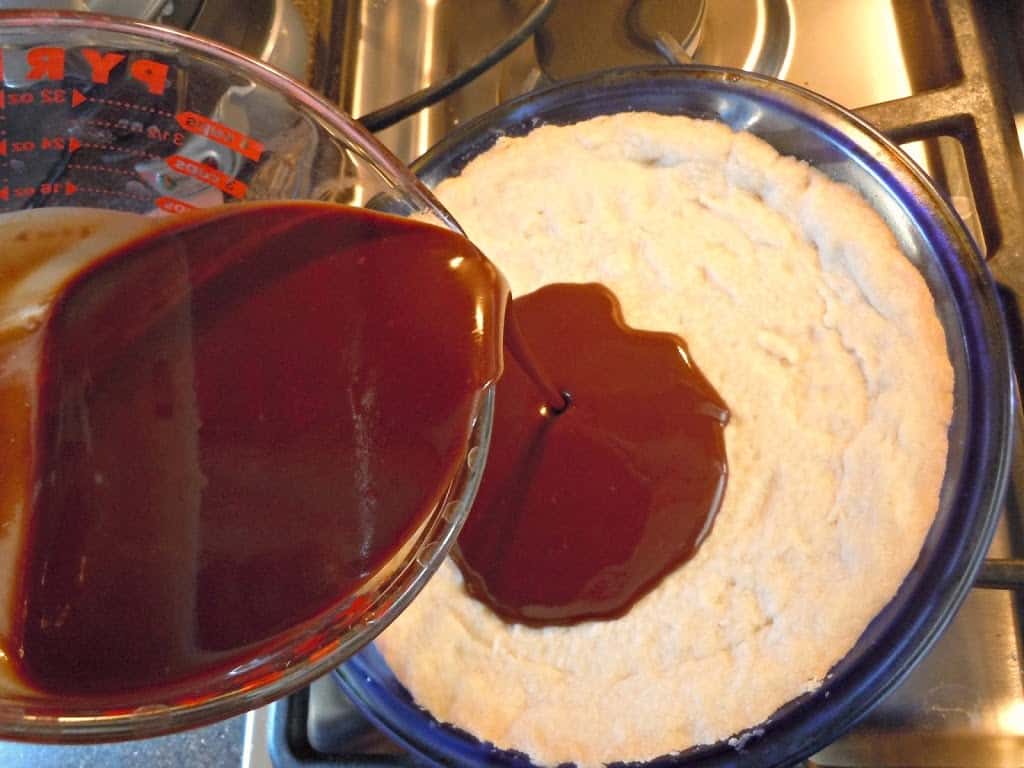 Let set & sprinkle with salt or powdered sugar. Or both!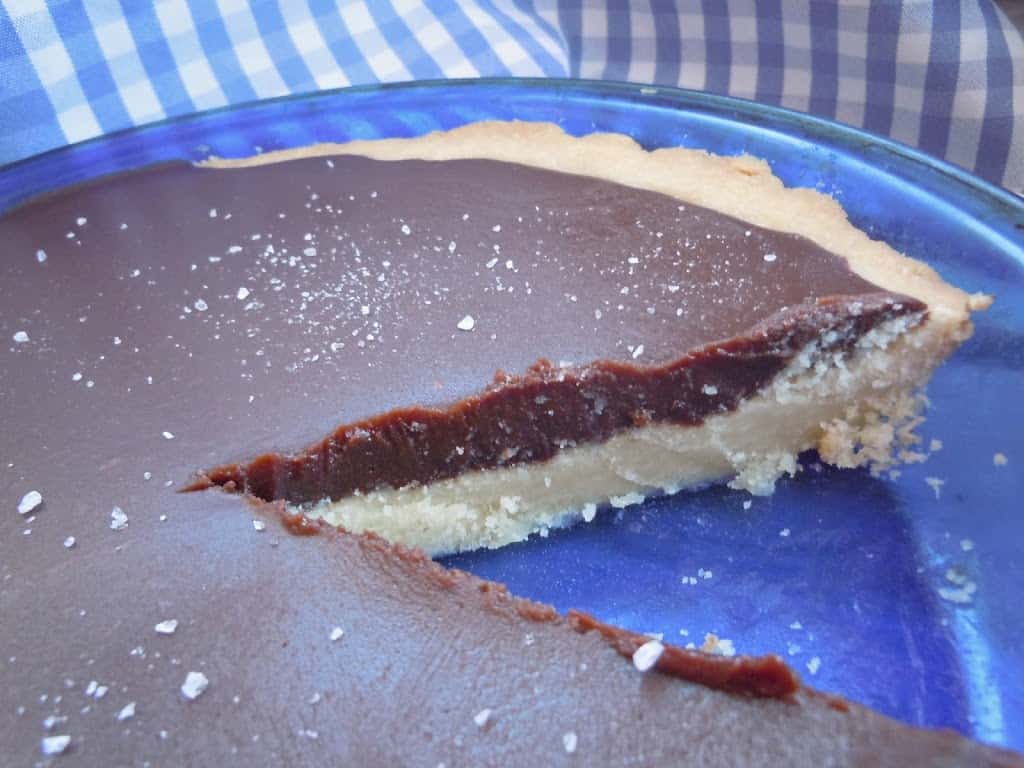 As my four-year-old would say, Happy Valentine's Day, sweetheart!
Salted Caramel Chocolate Tart
Ingredients:
Pastry-
6 oz butter, softened
3 oz sugar
1/2 egg beaten (beat egg first, then divide)
1 3/4 cups flour
pinch of salt
Filling-
3 oz. sugar
3 fl. oz. water
6 oz. heavy cream, room temperature
3.5 oz dark chocolate, roughly chopped
3.5 oz. milk chocolate, roughly chopped
5 oz butter, room temperature, cubed
1/4 t salt
sea salt for topping
Steps:
1. Preheat oven to 320 degrees F.
2. Using an electric mixer, beat together butter and sugar until creamy. Add egg. Lower mixer speed, then add flour and salt until just combined.
3. Work dough into a smooth ball on a lightly floured surface. Spray a pie plate with cooking spray, then press dough into plate. Keep bottom and sides at equal thickness. Prick crust with fork for baking.
4. Bake pie crust for 20 minutes, or until golden brown.
5. Make caramel ganache by pouring sugar and water into a heavy saucepan. Stir on low heat until sugar melts and then turn heat to high without stirring until you get a caramel. It will look like a light-colored syrup.
6. Turn heat down to low and slowly pour in the cream. The cream will "spit" a bit at first, so I wear oven mitts to pour it in. Stir the cream and caramel together until the solid pieces of caramel are melted and you have a smooth caramel ganache.
7. Remove pan from heat and add the chocolate and butter to the pan, stirring until melted. Pour ganache into large measuring cup (easier to pour) and then fill the tart. Set in fridge for a few hours, then top with sea salt.