This shop has been compensated by Collective Bias, Inc. and Quaker. All opinions are mine alone.
#CollectiveBias #LoveMyCereal #QuakerUp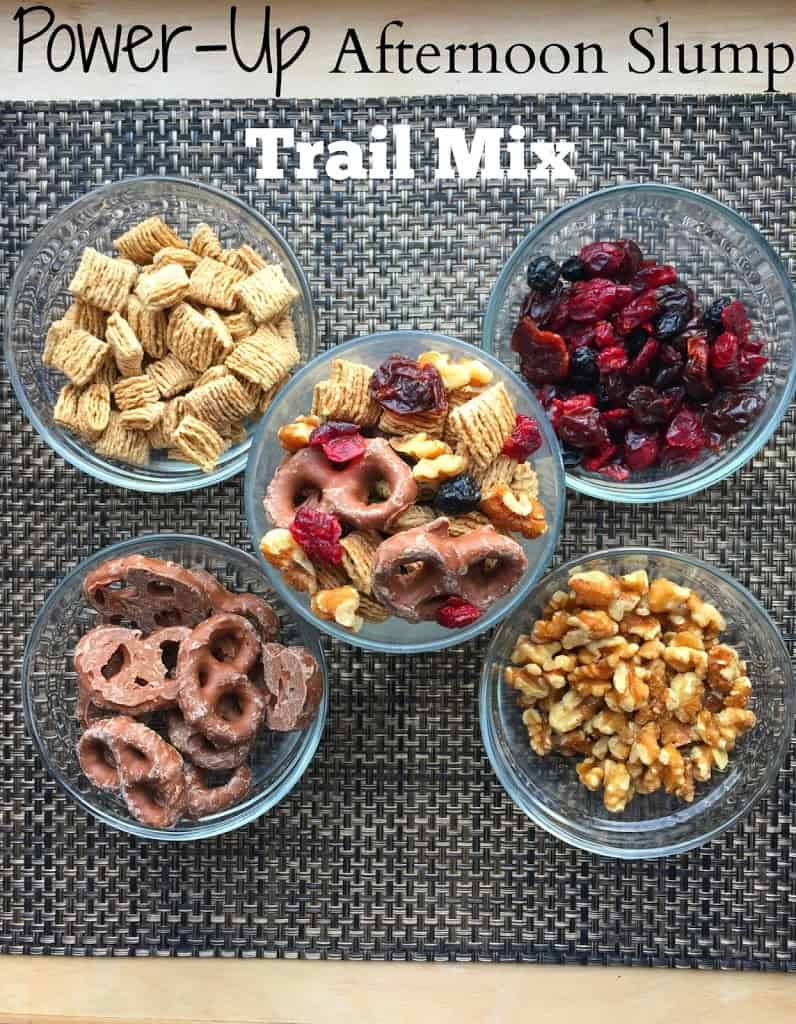 Trail is mix is practically the perfect snack: inexpensive, tasty, and portable. All important attributes in a snack for busy parents. Which is kind of an oxymoron. We're all busy, right?
I'm pretty picky about my trail mix. It needs to have the right ingredients for an energy boost, not too many nuts (ha), and a good balance of salty and sweet.
Some store-bought trail mixes can be a bit….tasteless. Which is why I prefer to make my own.
This mix has it all: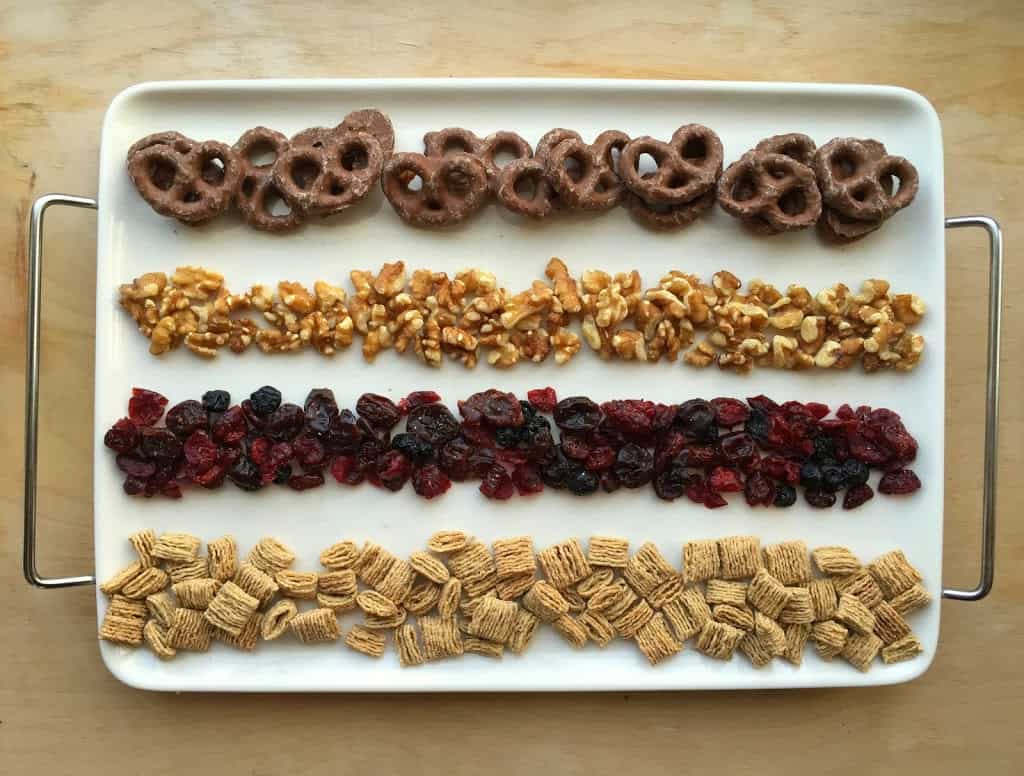 Protein-check.
Fiber-check.
Chocolate-check.
You know I love coffee, but sometimes that just isn't enough (blasphemy, I know). I'm lucky if I get both breakfast and a shower by lunchtime, so I can be pretty draggy by the afternoon. I need a pick-me-up so I can be the mom I want to be alllll afternoon until my husband comes home for back-up.
My job as a mom isn't anything ground-breaking or revolutionary, but I take it to heart. By golly, there are memories to be made! If I don't fuel-up properly for the day, I get easily frustrated at my lack of energy. My five-year-old is a busy bunny, and I want to keep up with her AND stay on top of my never-ending to do list.
Have you ever seen the "If You Give a Mouse a Cookie" series of children's books? The little boy in the book is trying to keep his mouse friend happy by giving him a cookie- but then the mouse needs a glass of milk with the cookie, a straw to drink the milk, a mirror to see his milk mustache, etc. Each request of the mouse's leads to another request. It's the perfect metaphor for parenthood.
For example…
If the baby spits up, you need to change her clothes. As you're changing her, you noticed the clothes are a bit snug. You go to write yourself a note to bring the next size-up of clothes down from the attic, and realize that you are out of post-its. You decide instead to make a note on your phone, when you notice that you have an important email to read. And so on…
I need good snacks to help me stay focused throughout the day so I can remember to bring those clothes down from the attic! Trail mix is the perfect snack to keep me full and on track.
I love the idea of adding cereal to trail mix because it's already with packed with good-for-you ingredients. Quaker® Oatmeal Squares Cereal, which you can pick up at Walmart, has a great crunch that blends perfectly with the other tasty ingredients in this mix.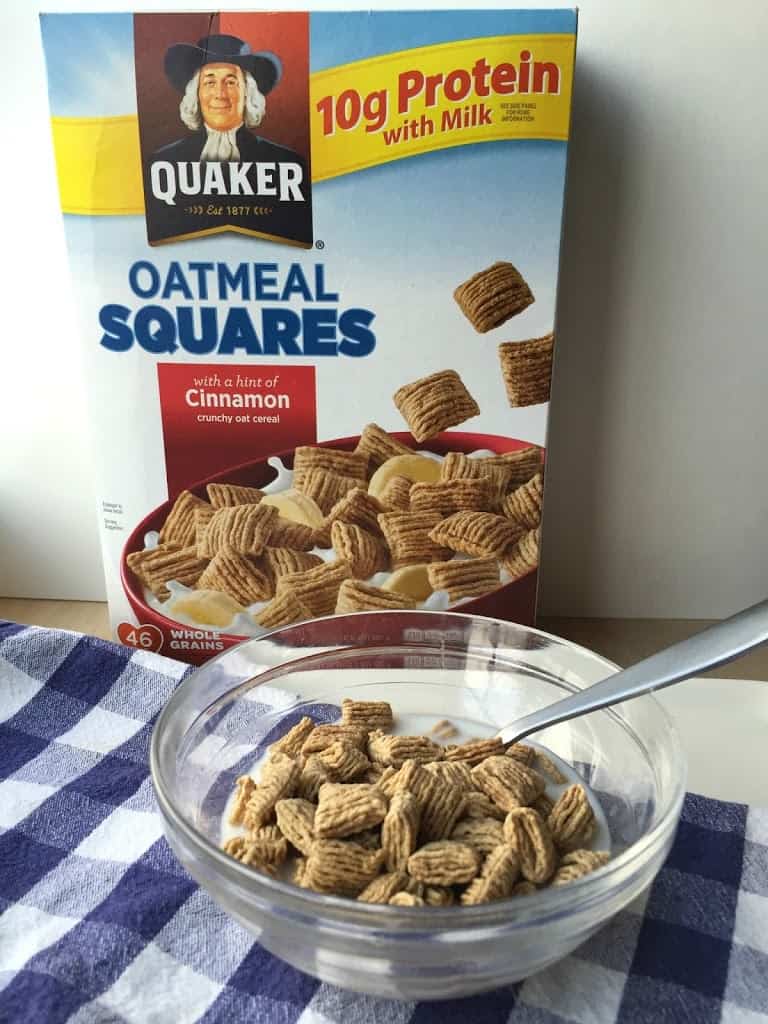 10 grams of protein? Yes, please!
You could use any of these Quaker® items in a super-charged trail mix:
Quaker® Real Medleys®
Quaker® Simply Granola
Quaker® Life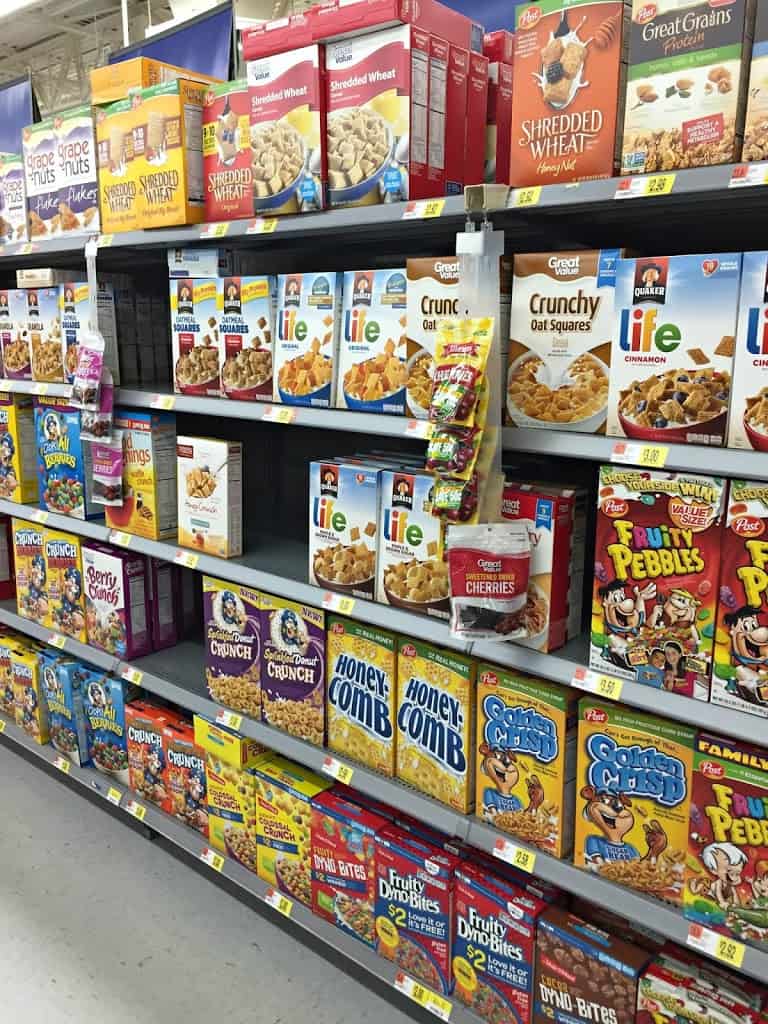 For mine, I mixed up chocolate pretzels, walnuts, dried berries, and Quaker® Oatmeal Squares Cereal.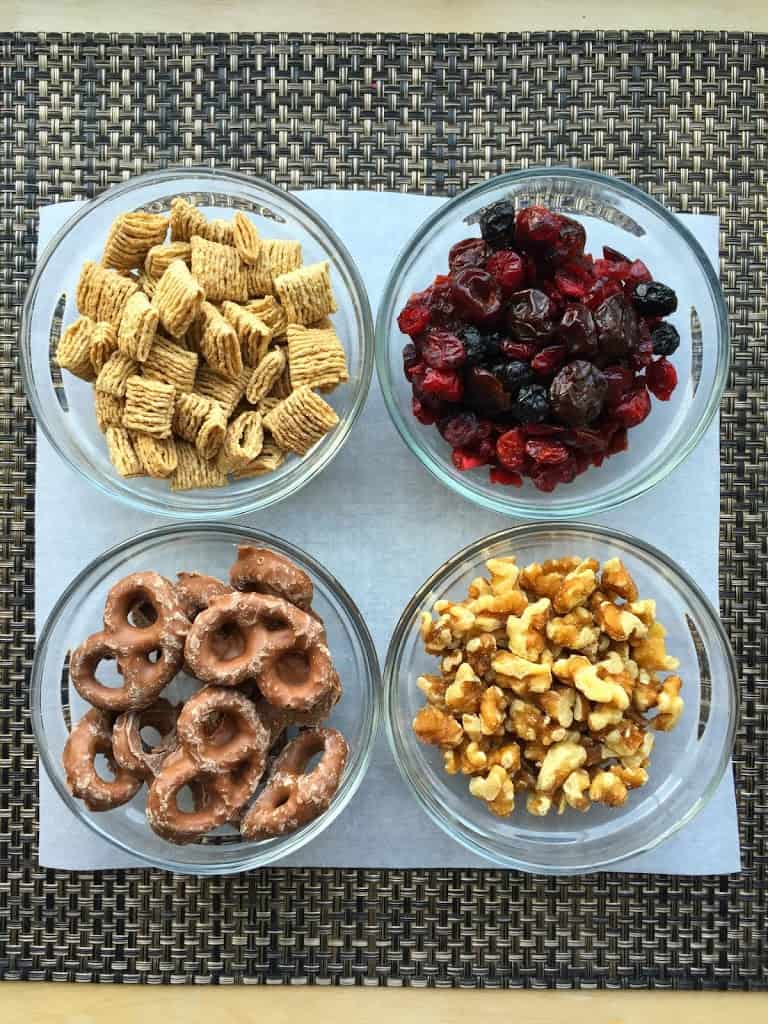 So tell me-
What would you put in your personalized trail mix? Are you more of a sweets or salty snacker?