This post is sponsored by FLIPZ®. All opinions are my own.
Party all season long with easy entertaining tips & FLIPZ® Birthday Cake Covered Pretzels.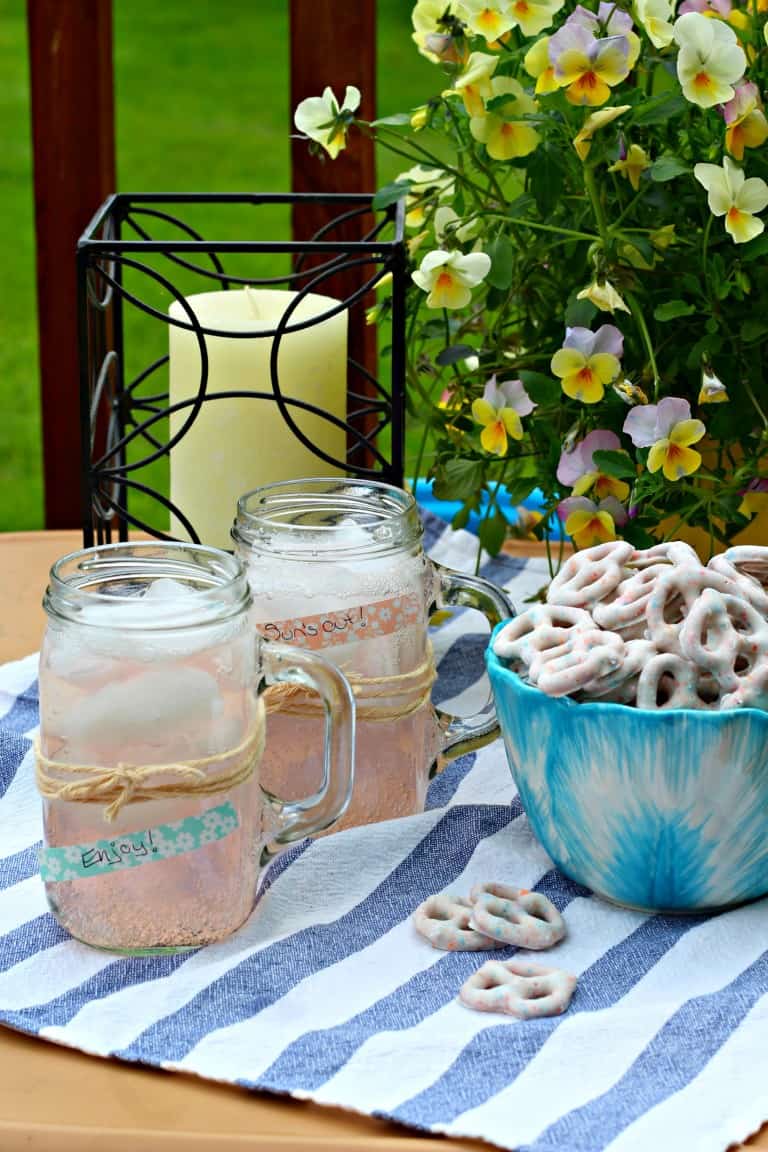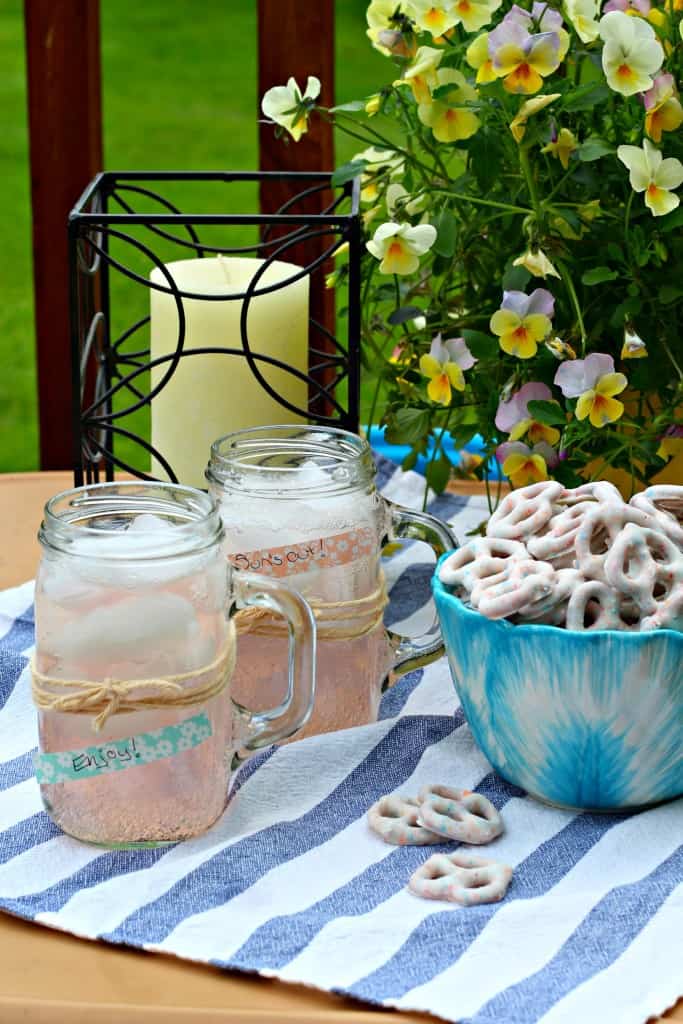 If you've been reading this blog for a while, you know I'm BIG fan of warm weather. And even though we've been enjoying a nice "sprinter" here in Chicago, I see we're heading into the 70's next week, and I'm already getting excited for outdoor parties.
For me, impromptu is the best. Simply put, the easier it is to entertain and host people, the more likely you are to do it. If I can throw together a fun, casual affair with an afternoon's notice, then I'm game. Everyone's invited.
So how do I pull off a quick party where everyone feels welcome & celebrated? How I turn an ordinary party into something extraordinary? (Hint: it has to do with the snacks, always.)
My favorite party tips below!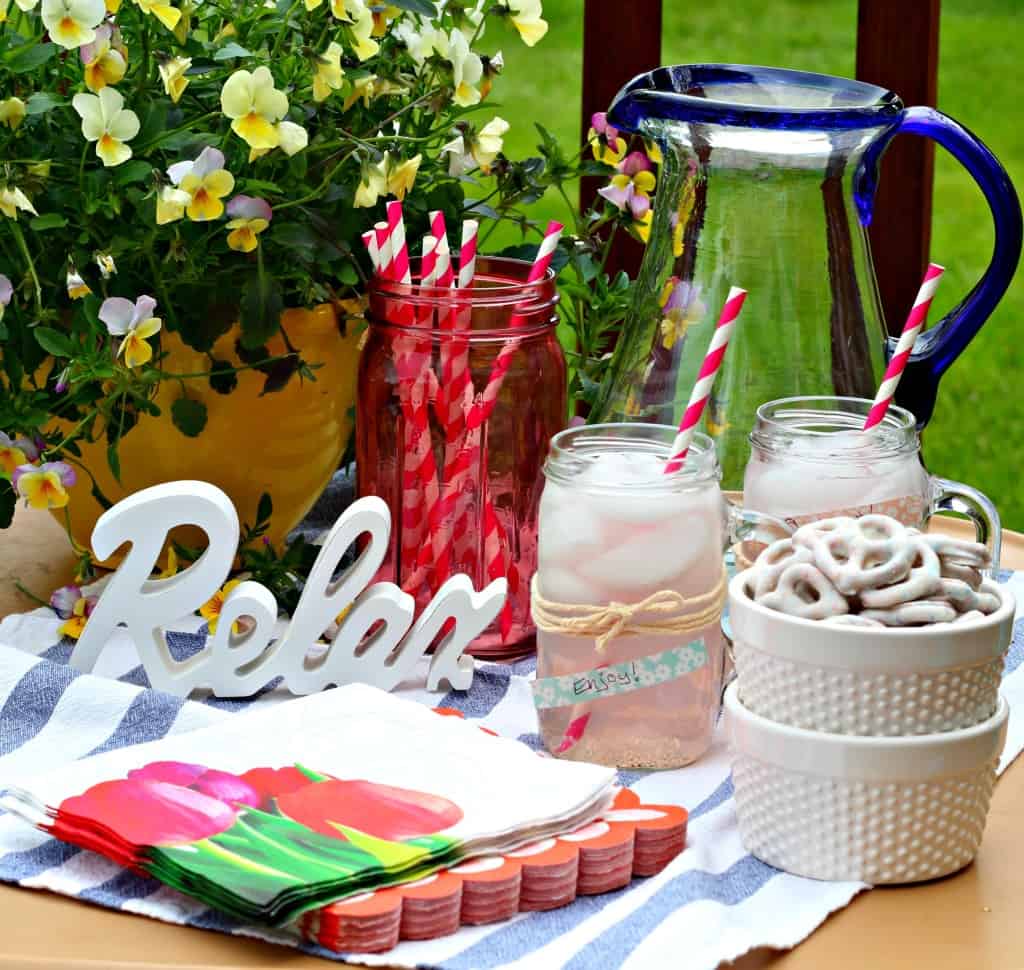 mix & match. I love an electric blend of cups, plates, and napkins. It's casual, fun, and works like a charm. Everybody loves the relaxed vibe. Some of my favorite go-to's are mason jars, ramekins, and mismatched napkins. No need to spend a fortune at the party store, as long as it's coordinating, you're all good. And if you're working with bare-bones supplies, no worries…
paper is your friend. Easy set-up, easy clean-up– what more can I say?
music is key. What's the difference between a bunch of people sitting around and a party? Music. Ideally, you have a party playlist, but otherwise you can just hook up a blue tooth speaker to your phone (or put the house stereo on blast) and groove on.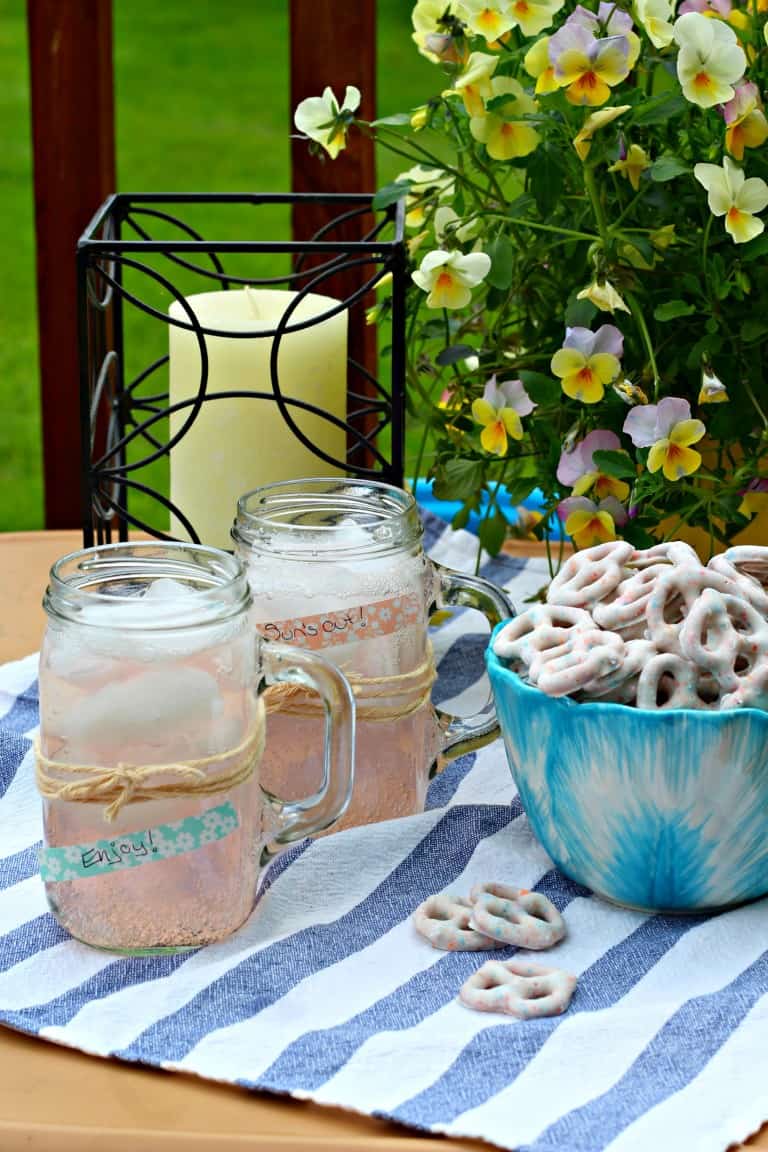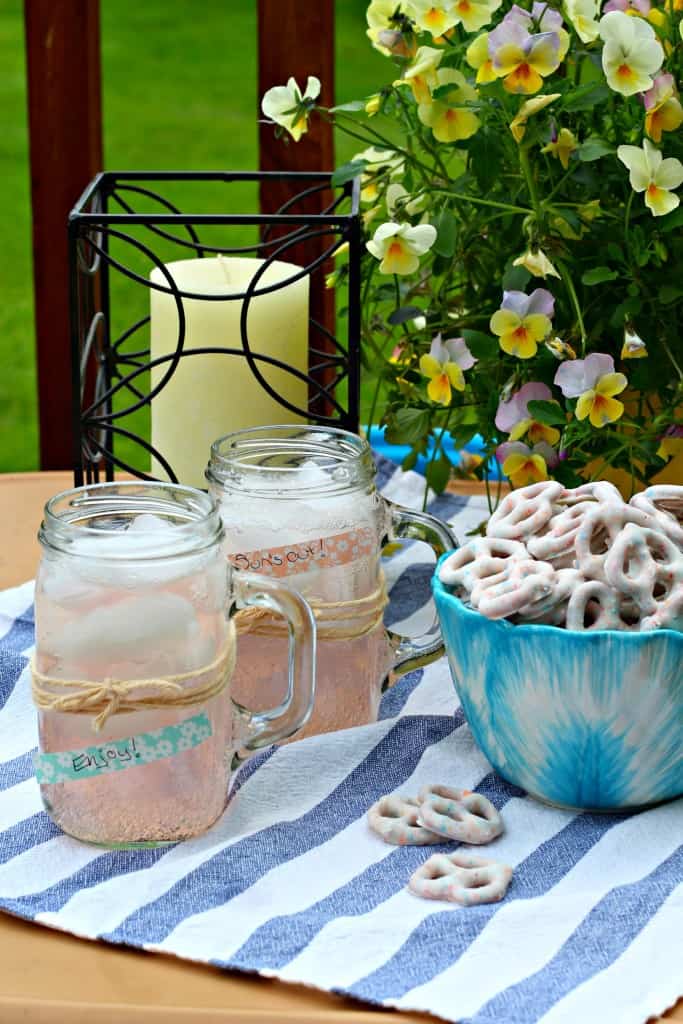 drinks by the pitcher. Not only is it budget-friendly, making pitchers of drinks is an easy way to serve groups of people. Stir up some lemonade, add some fresh fruit, and make a refreshing beverage that will entice your guests.
follow your own style. Nothing needs to be too perfect or precious. It's a party, so kick back and relax. Love appetizers? Keep a few frozen in your freezer for the right time. Prefer vintage-style decorations? Sounds gorgeous! Eschew tablecloths? It's your party. People only remember a good time.
lighting sets the mood. A few candles, in varying sizes, create ambiance. Got kids running around? You can pick up a cheap string of outdoor lights (not Christmas-themed, mind you) which look positively whimsical at night. At the beginning of the season, we hang a string of mini-lanterns, and keep them up all the way 'til September.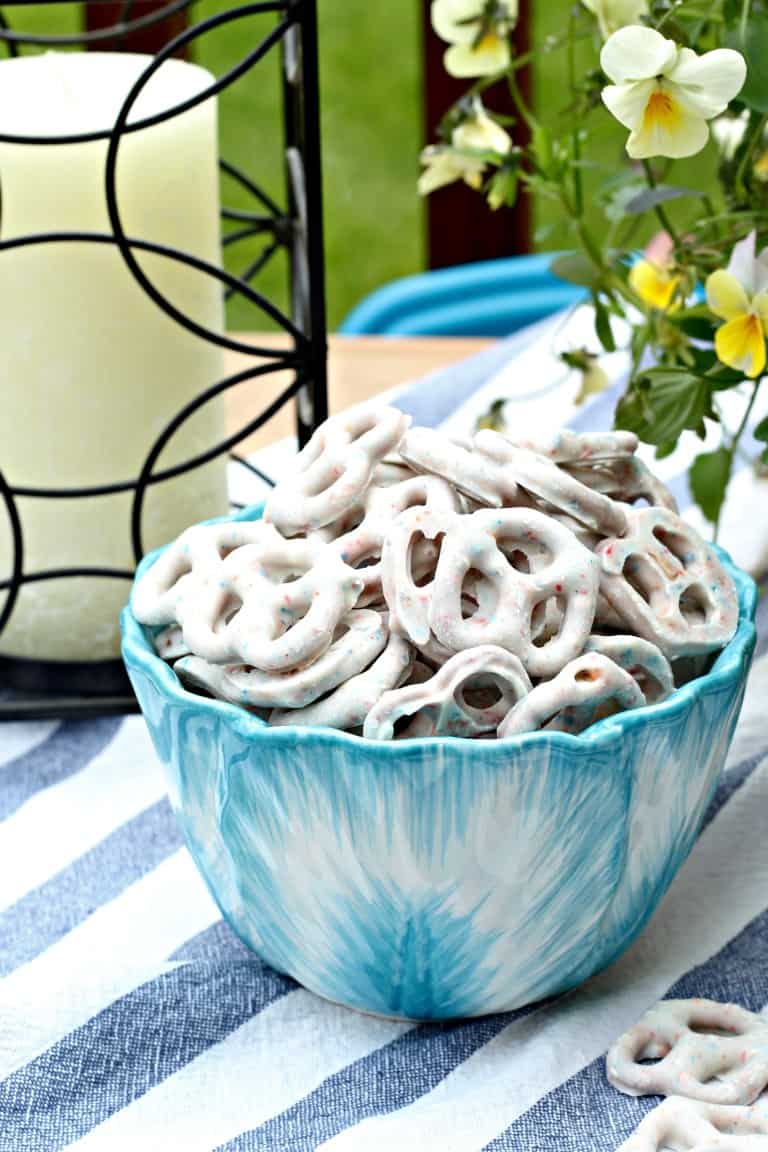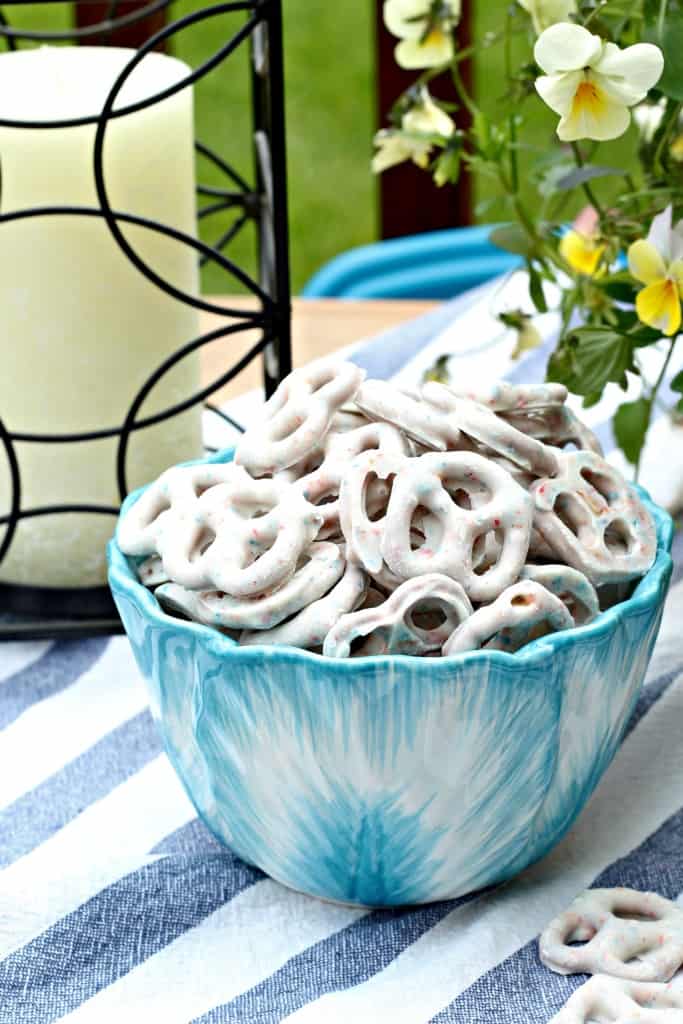 finger food for the win. No need for utensils, just dig right in! I love to make party spreads where everything is easy finger food, including the dessert. FLIPZ® are a crowd-pleaser that work for any occasion. Kids, adults, everyone grabs a handful. They make an ordinary party become extraordinary. Pour out a bag and watch them disappear.
think summer camp. Get a classic outdoor activity going: frisbee games, toss around a football, hang a bed sheet for a DIY movie screen, or start a fire in the fire pit. Balloon tennis and games of bags also make frequent appearances at our parties.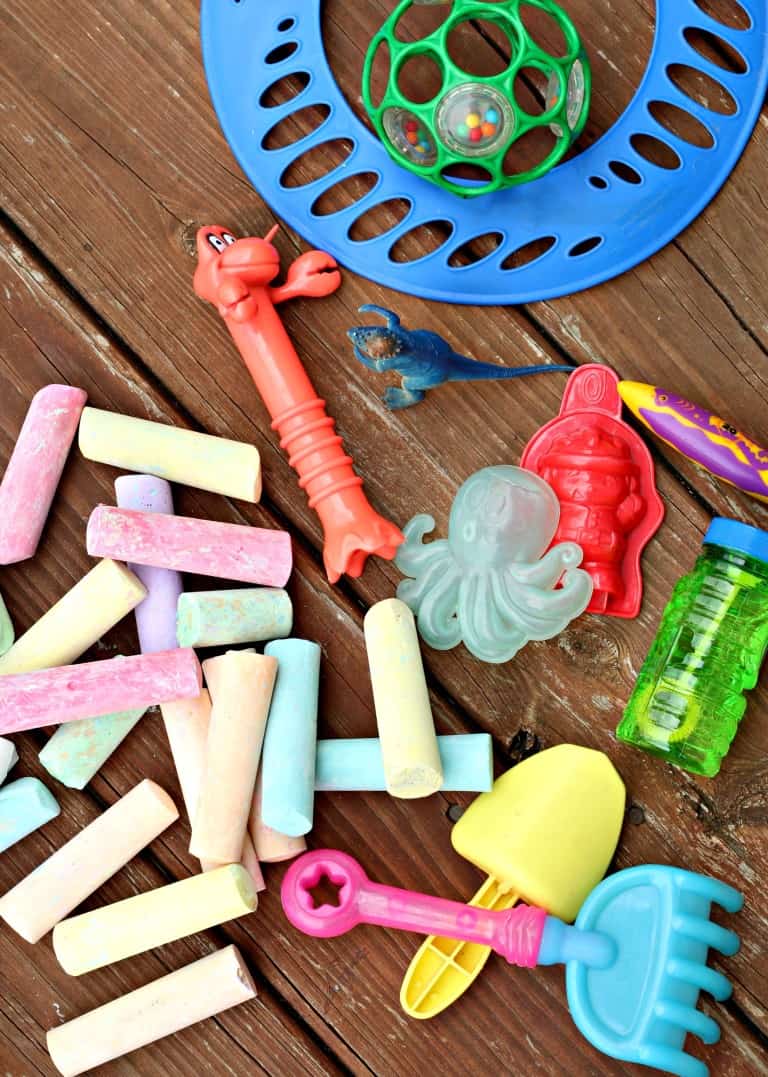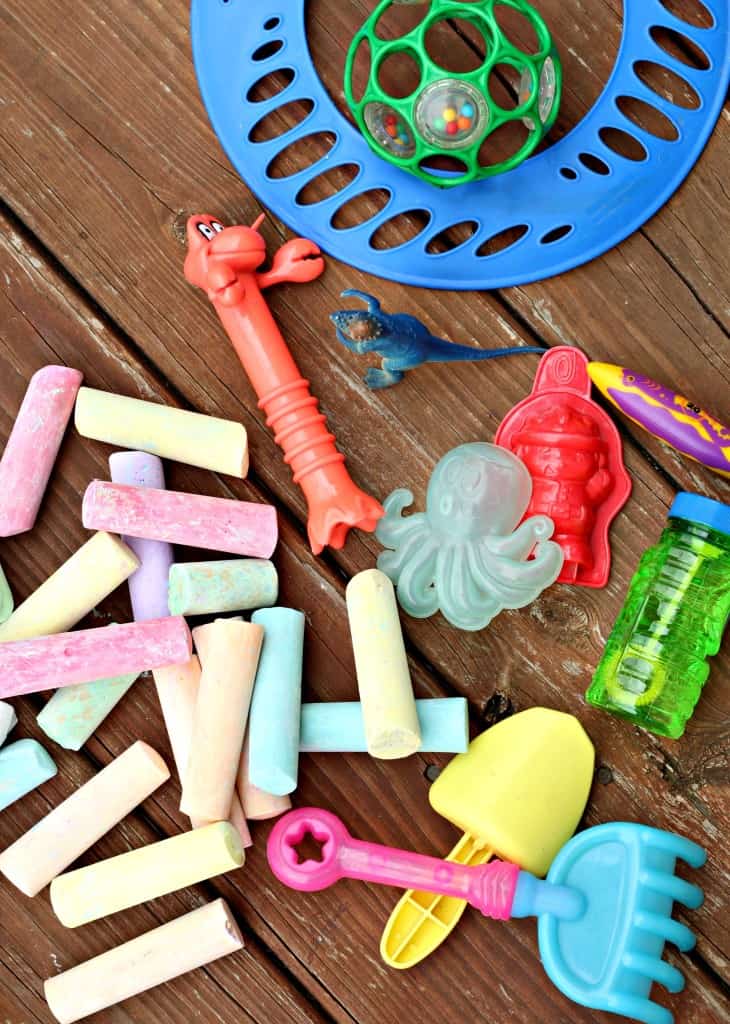 stock up on dollar store entertainment. All of these items came from our local dollar store. Fun doesn't have to be expensive. Grab a bunch of favors and let the kids have a blast.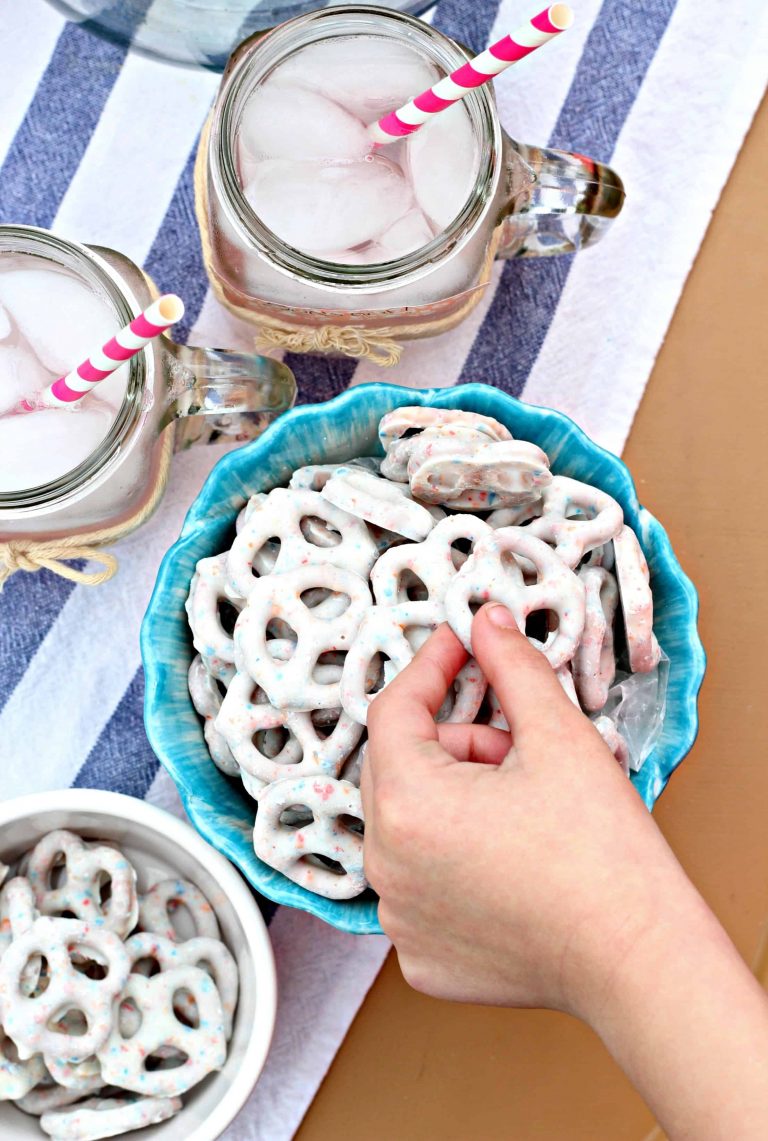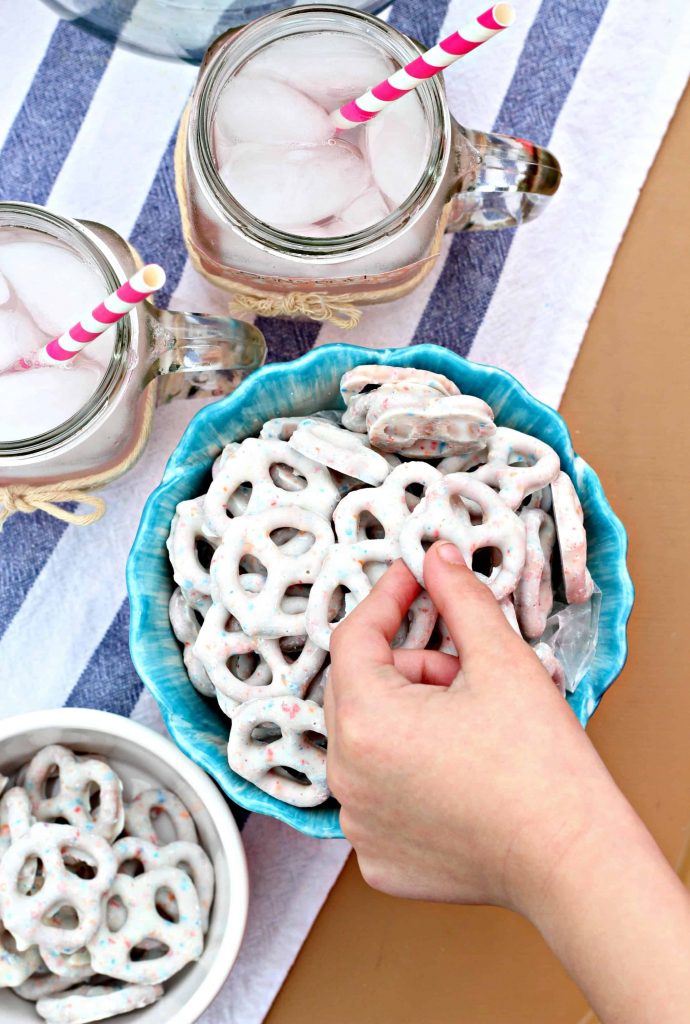 just add water. When in doubt, add water to the party. It's the perfect way to keep kids entertained (and cool) during a summer party. Water shooters, water balloons, and sprinklers are all party favorites that require very little prep.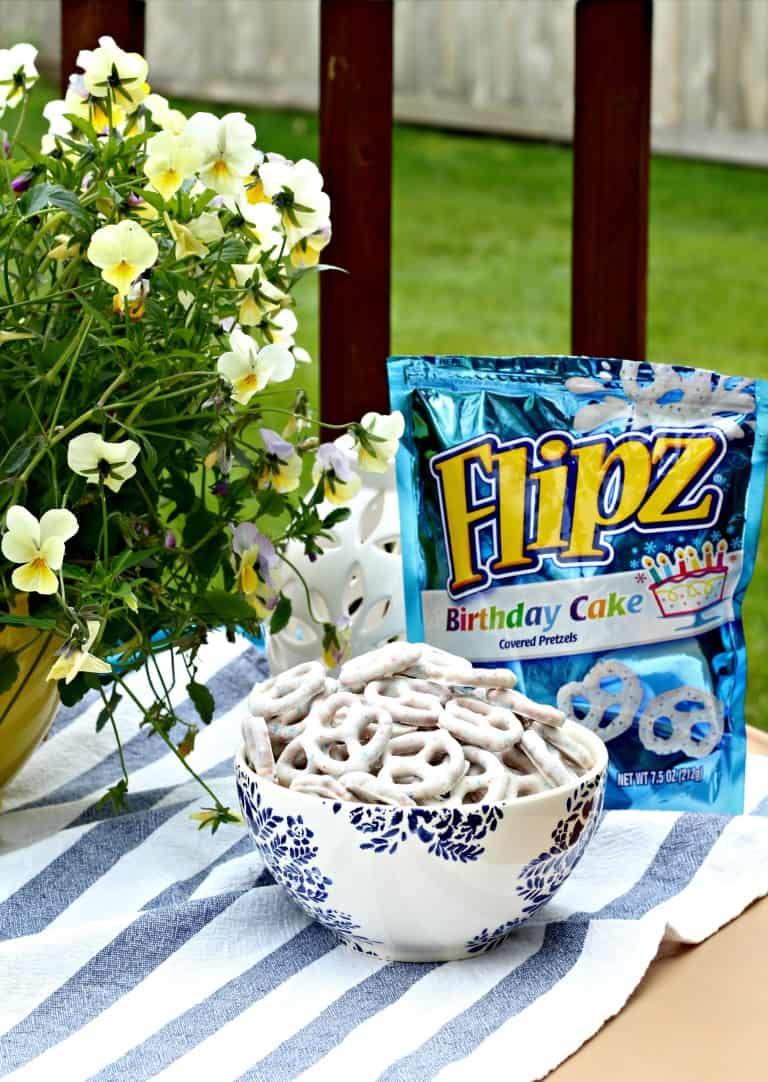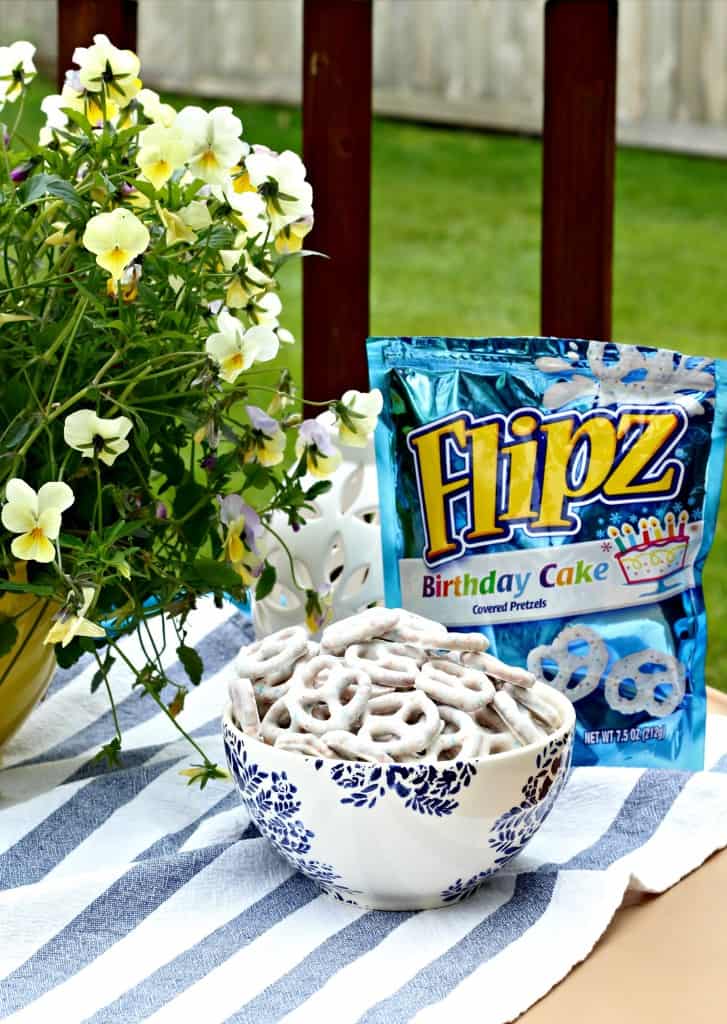 stick with popular snacks. I make sure to have everyone's favorite snacks around, especially FLIPZ® Pretzels. My whole family loves them, and they are always a hit at our BBQ's and outdoor parties. You really can't go wrong with the combo of sweet & salty… you might even see party-goers park themselves right next to the bowl. Happens all the time. I always stock up for parties throughout the season!
So tell me, what's your favorite part of entertaining? Any party tips to share with other readers? It's already heating up in here!