Simple 2-step red velvet cheesecake bites are an easy and delicious way to celebrate Valentine's Day. Little bites of heaven- just cake mix and cream cheese!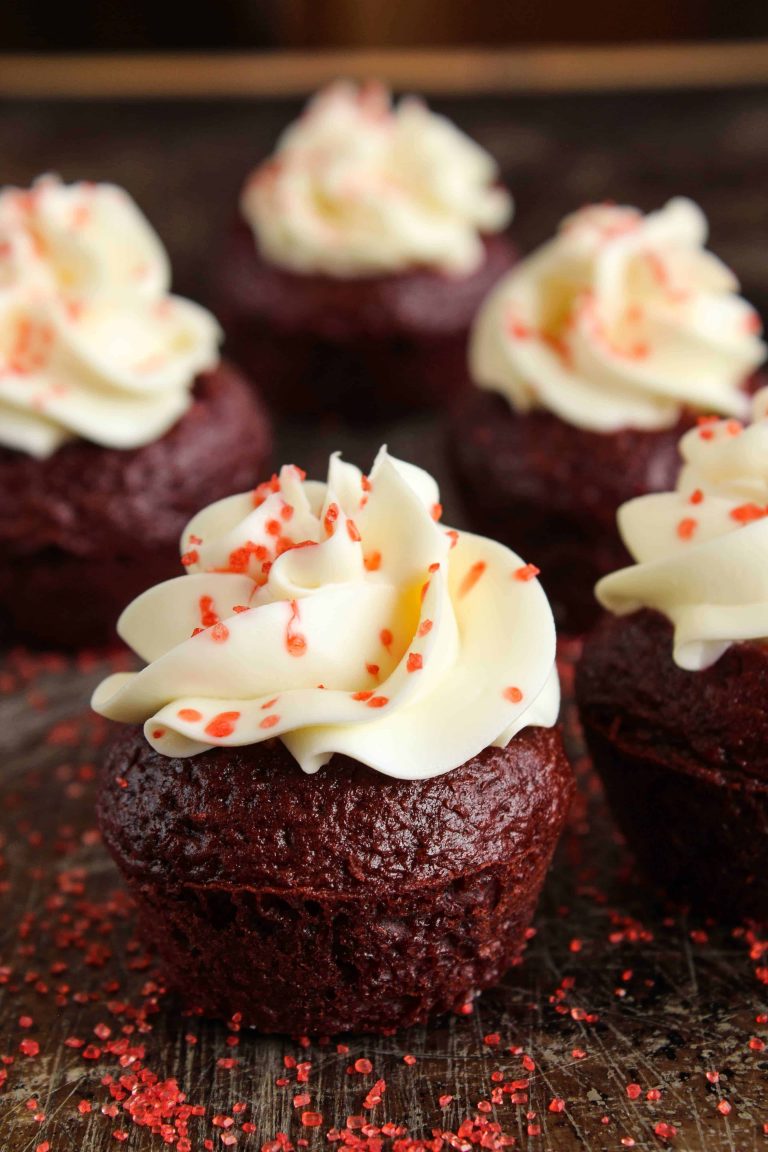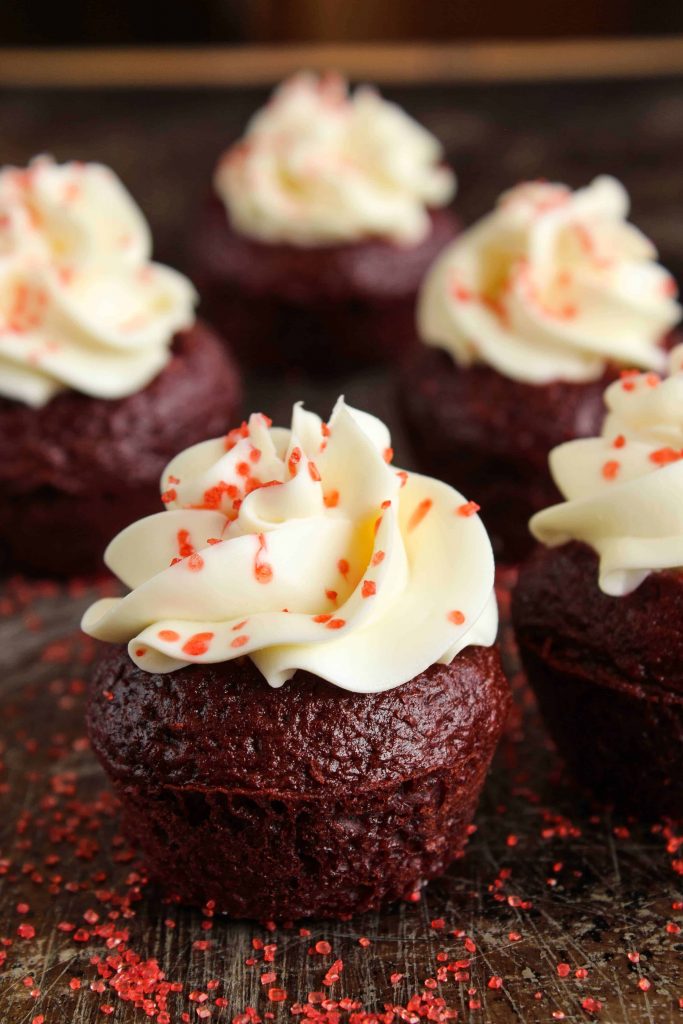 Red Velvet Bites
Little bites of heaven. And so simple to make! Cake mix & cream cheese, more or less. Happy Vday to you!
Holidays taken on a different form after you have a kid or two. Especially a holiday like Valentine's Day, which is typically all about couples. As my kids have gotten older, it's been fun to treat them with Valentine's Day cards & sweets. The day becomes more about celebrating all the people close to your heart, which is a fun twist.
Now, you may be planning to go out for the night with your significant other and enjoy a fancy dinner on the town. Sweet! If, instead, you're ordering takeout and grabbing some couple time after the kids go to bed, then you're in good company. We'll be doing exactly that, and it sounds like the perfect plan to me. That's really what family is all about… more love to go around!
So pour yourself a glass of sparkling something and enjoy these little bites of decadence. They take minutes to make, and minutes to disappear.
Happy Valentine's Day, friends.
My 2-step cheesecake bites are made with German Chocolate Cake Mix and a cream cheese-based cheesecake.
INGREDIENTS
german chocolate cake mix
oil
eggs
water
cream cheese
powdered sugar
red food coloring
vanilla extract
sprinkles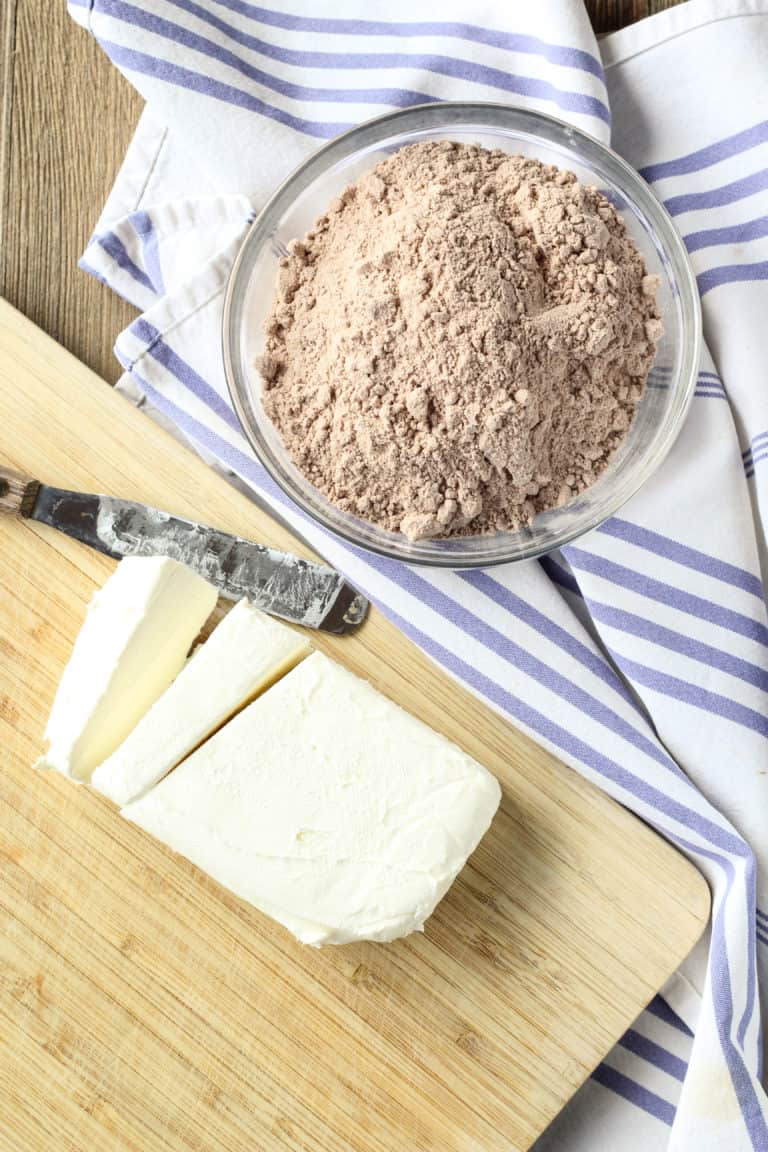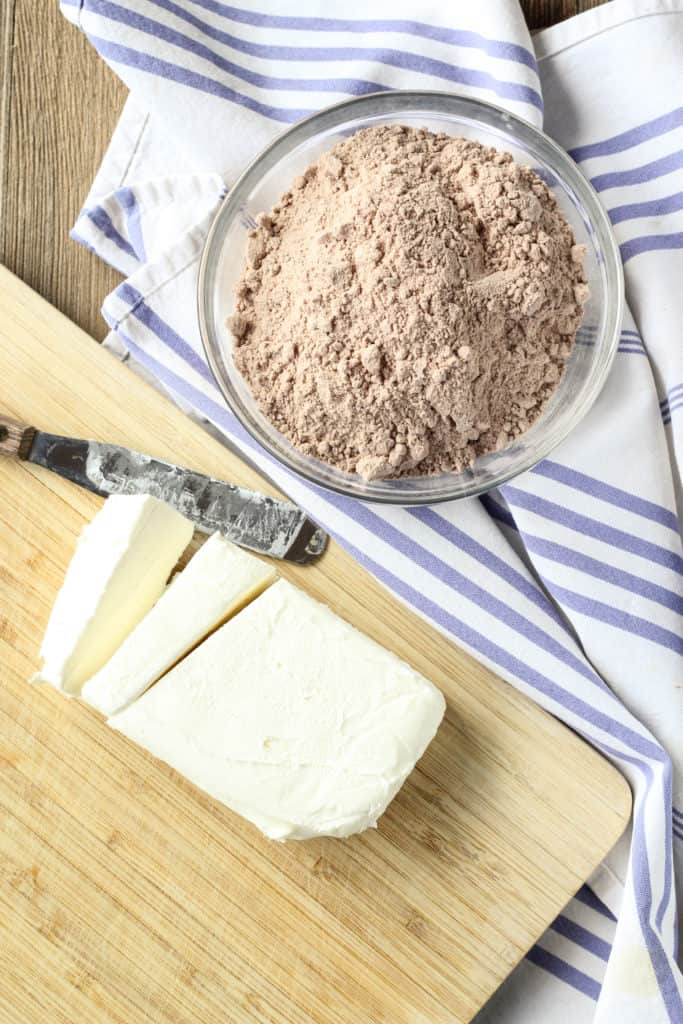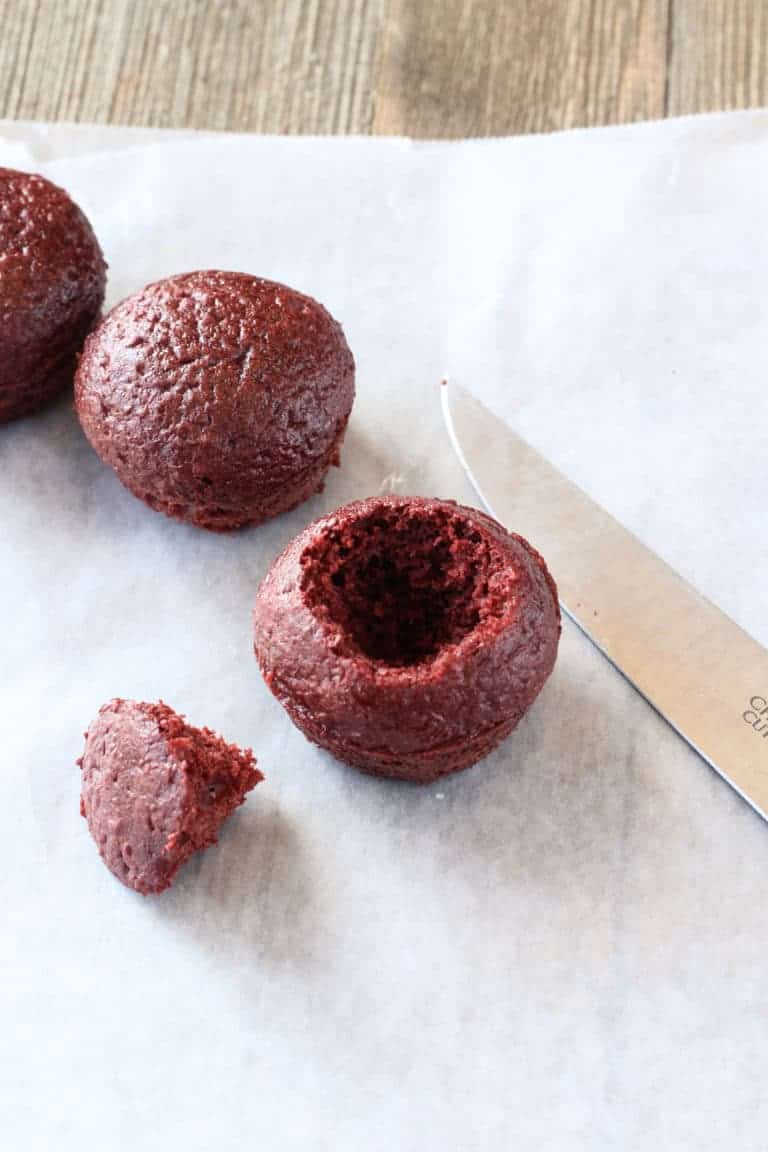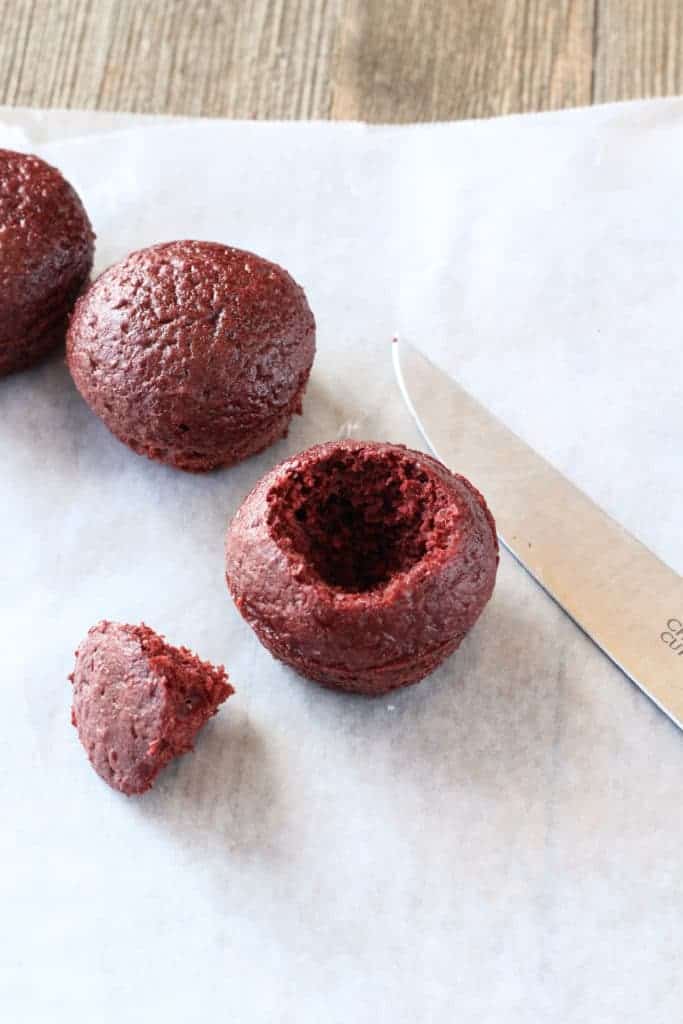 HOW DO I MAKE THIS RED VELVET CHEESECAKE BITES RECIPE?
Mix ingredients per cake box and add red food coloring, bake in mini muffin pan and cool. Mix cream cheese, powdered sugar and vanilla with your stand mixer. Cut a hole in the top of the mini muffins, add cream cheese mixture with a piping bag and top with sprinkles.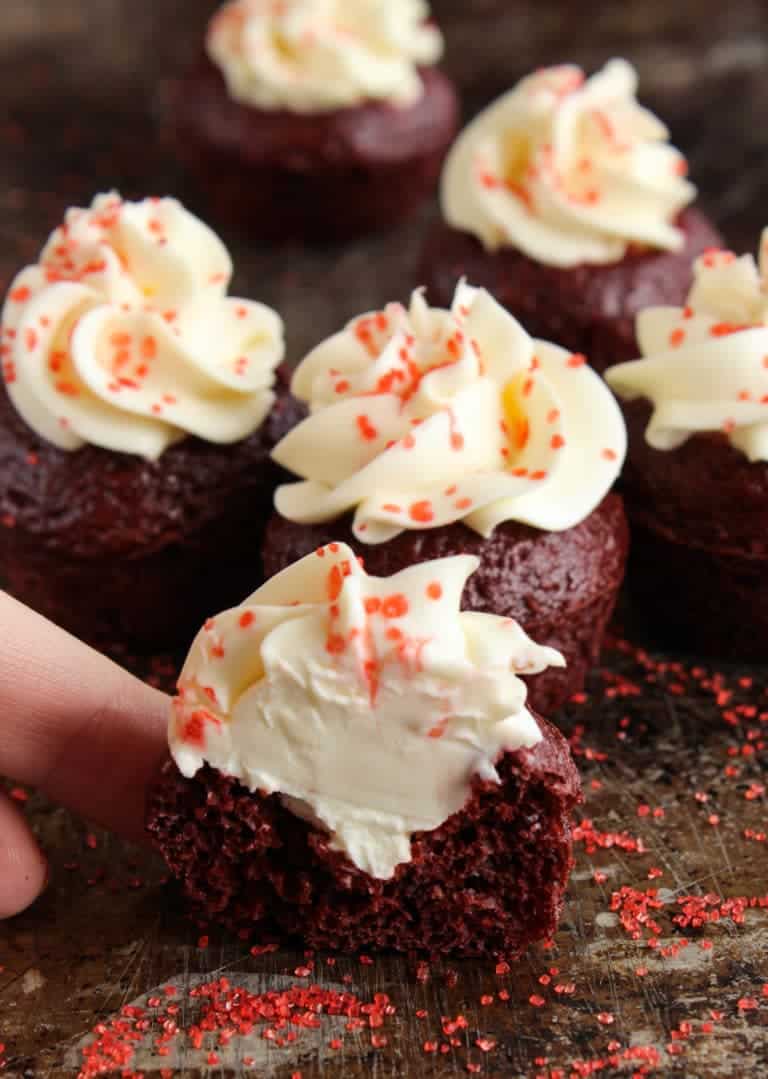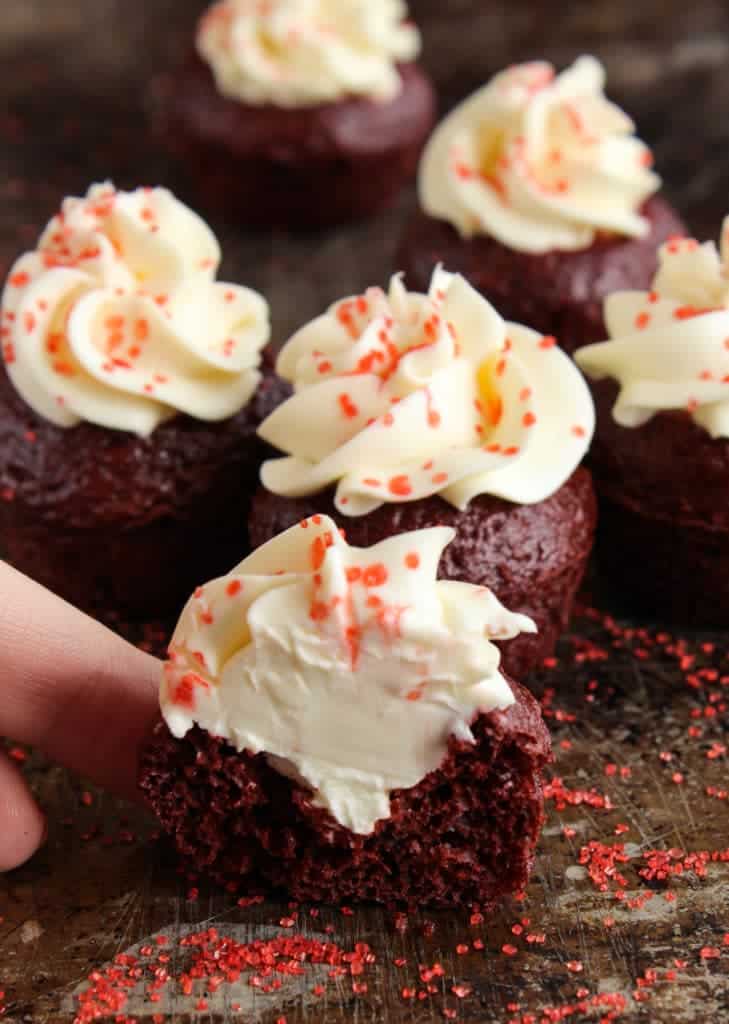 A dash of red sprinkles, and you're ready to celebrate!
HOW CAN I CHANGE UP THESE MINI RED VELVET CHEESECAKE BITES?
While everyone's first thought is these make the perfect Valentine's cheesecake bites, you can change them up for other holidays too. How about red and green sprinkles for Christmas? For Fourth of July you can just use blue sprinkles!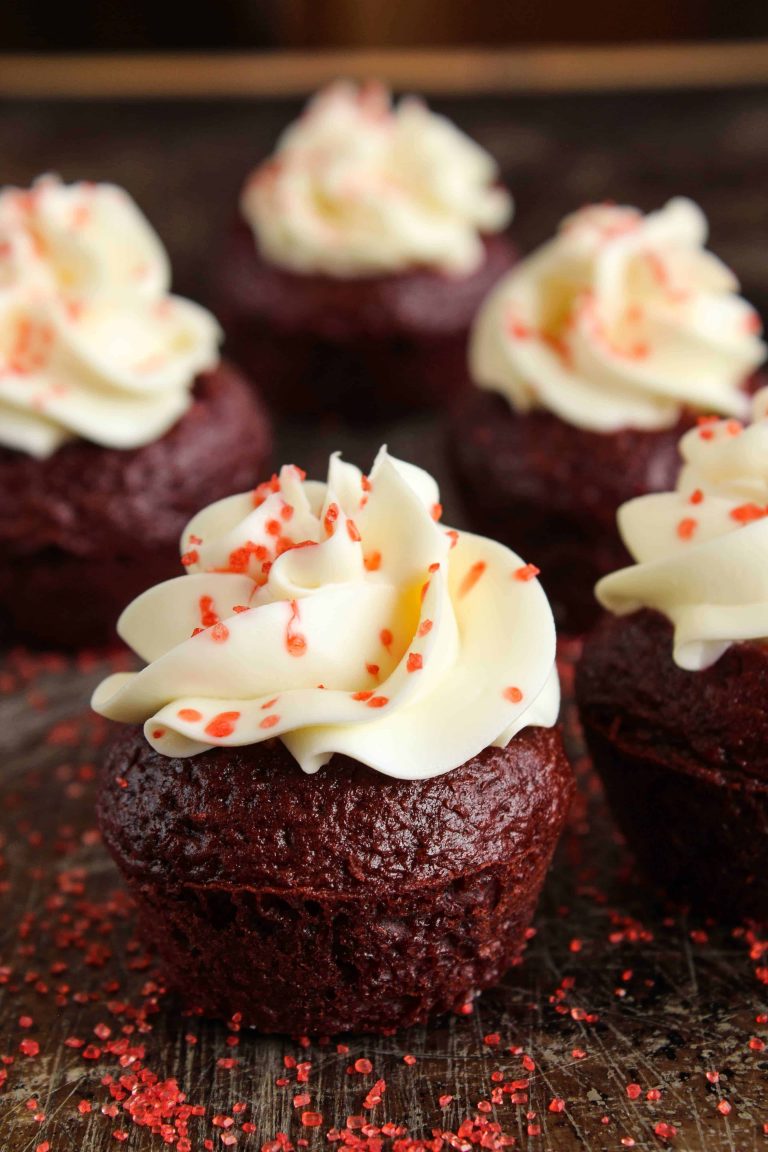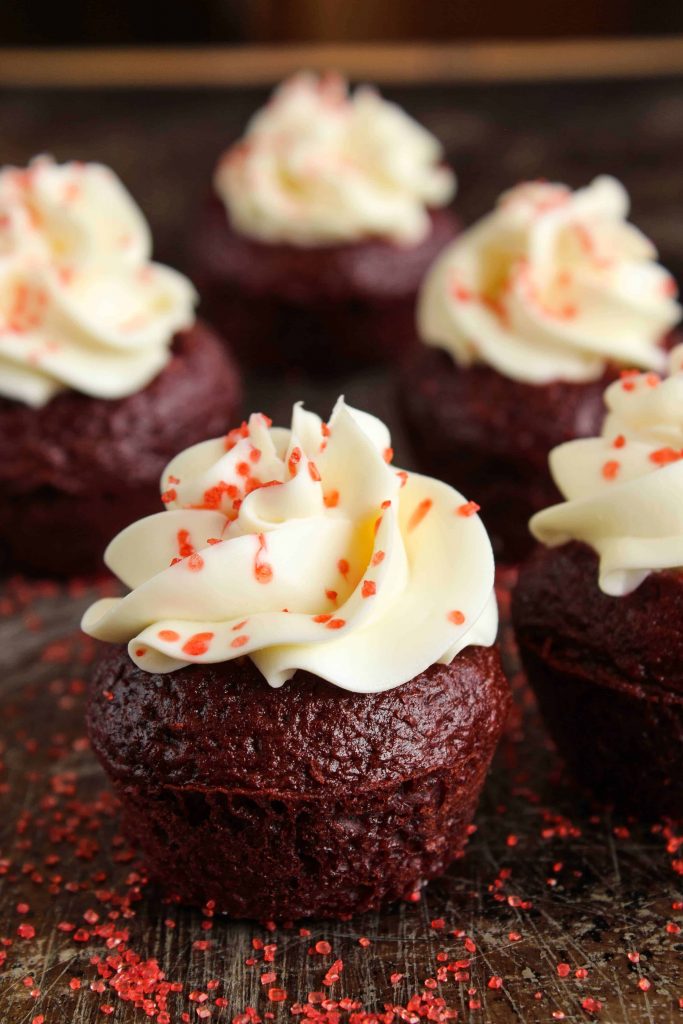 Love these red velvet cheesecake bites? Try this Brownie Batter Dip for a fun Valentine's Day dessert!