Create a fun and festive BOO Kit with this sweet + salty popcorn mix. Let's do Some Friendly Neighborhood BOO'ing! Put together a spooky Boo surprise for friends and neighbors.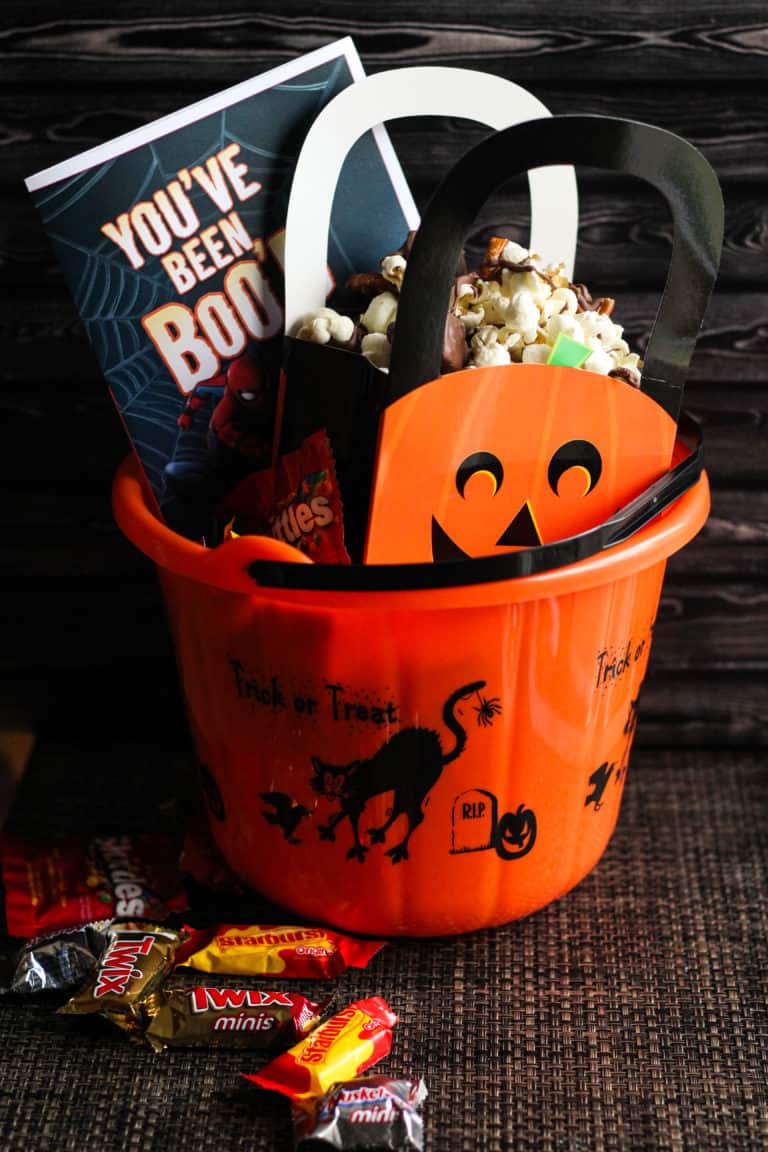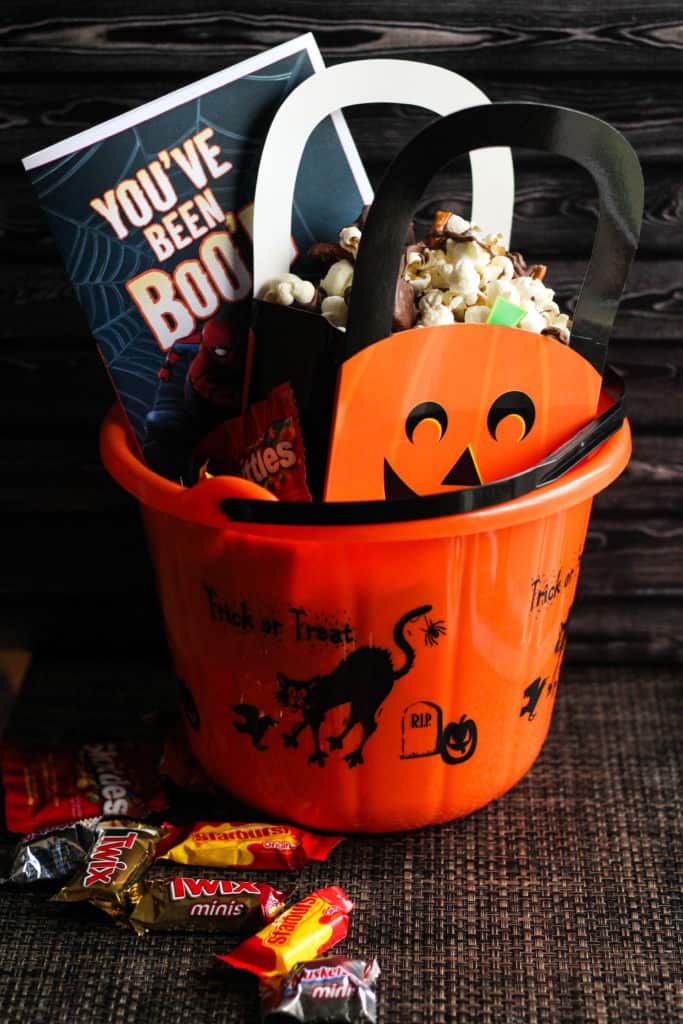 We love this tradition of BOO'ing friends and neighbors. What a fun way to get into the spirit of Halloween! Using MARS candy, American Greetings products, and this cute BOO card, it's easy to create a BOO kit that will WOW…it's all about inspiring others to BOO It Forward! Let's get the tradition started.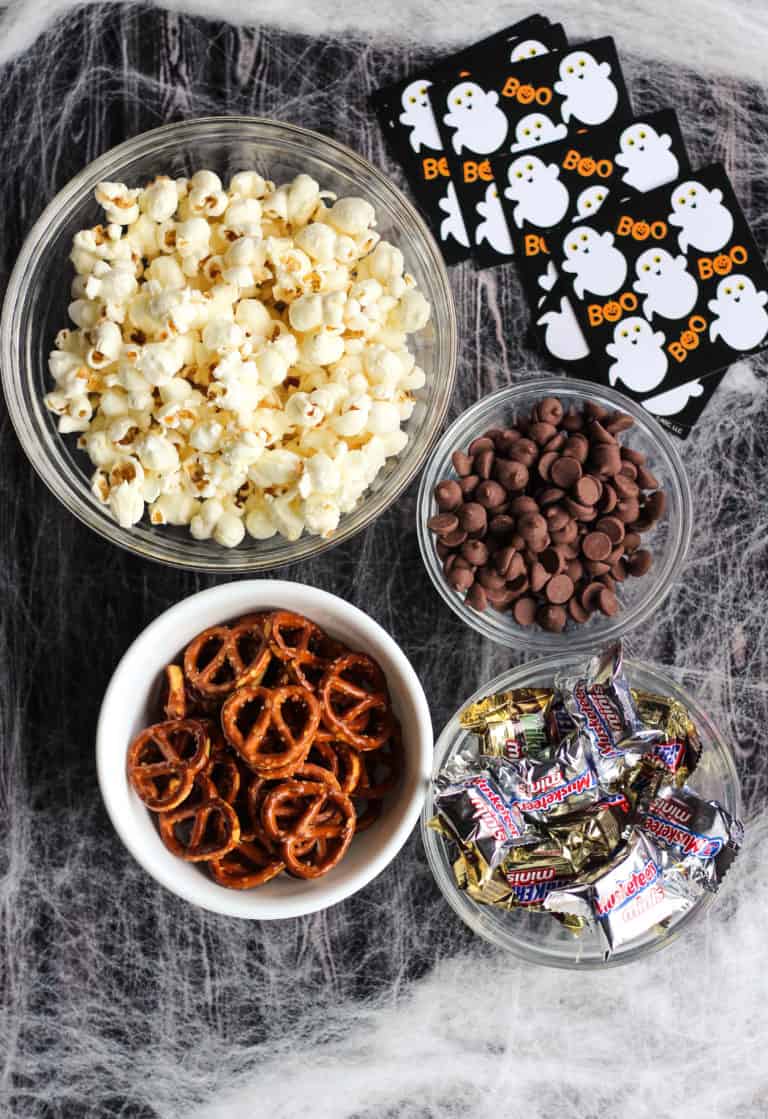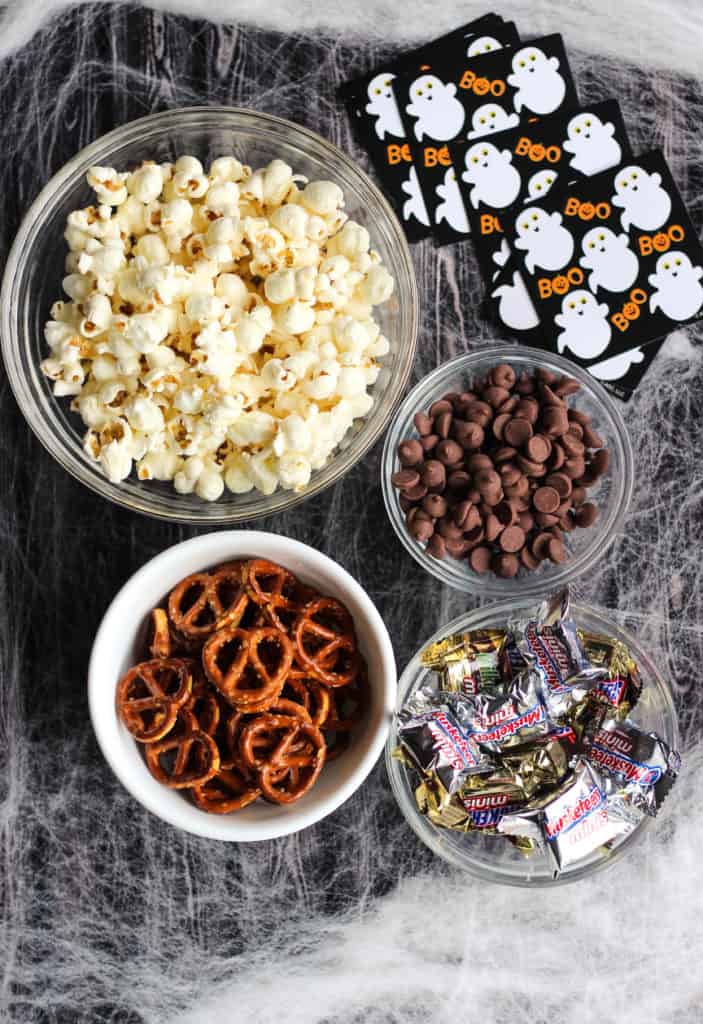 Grab a bag of plain popcorn (or pop some in the microwave), and pour 6 cups out onto a prepared jelly roll pan (these types of pans have raised sides).
Toss about 4 handfuls of pretzels (classic shape) into a gallon-sized baggy, and crunch with your hands until they break into smaller pieces.
Add 2 cups of the broken up pretzel pieces, and 1 cup of a combo of (unwrapped) SNICKERS® Fun Size, 3 MUSKETEERS® Fun Size, and MILKY WAY® Fun Size. Mix everything together well, and top with 1/4 melted chocolate chips. For even more flavor, you could add salt or colorful sprinkles to the top. Yum!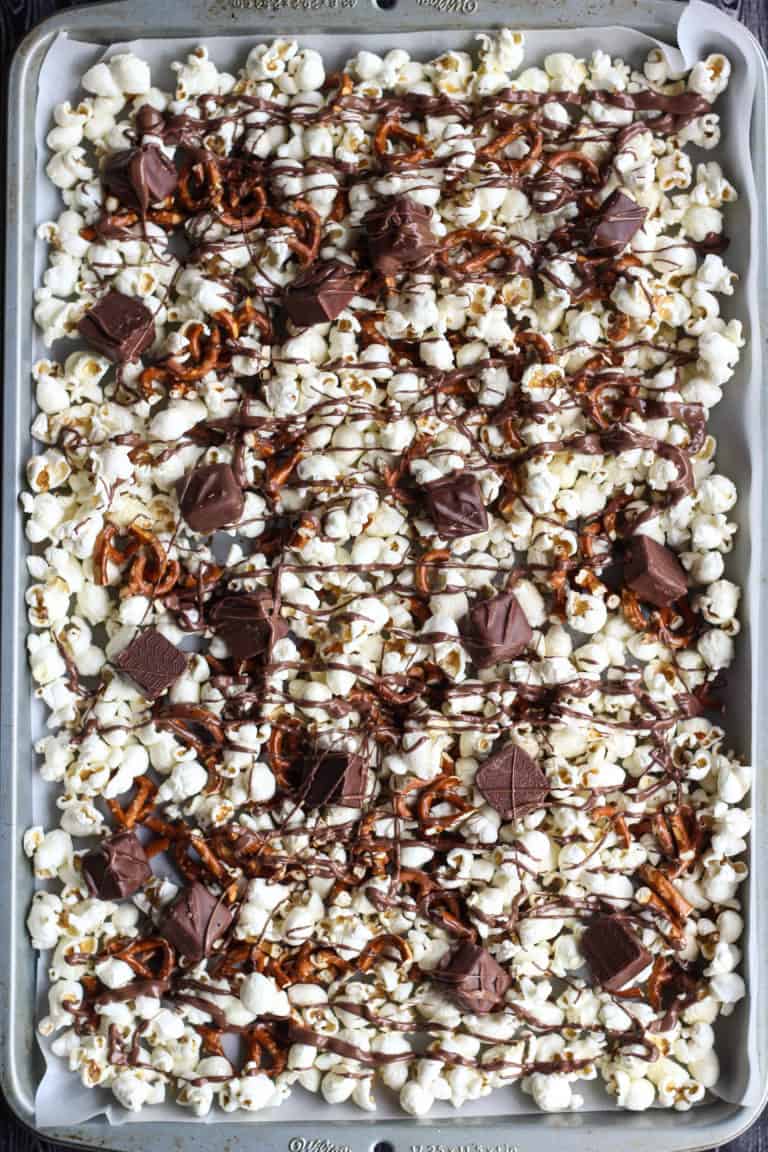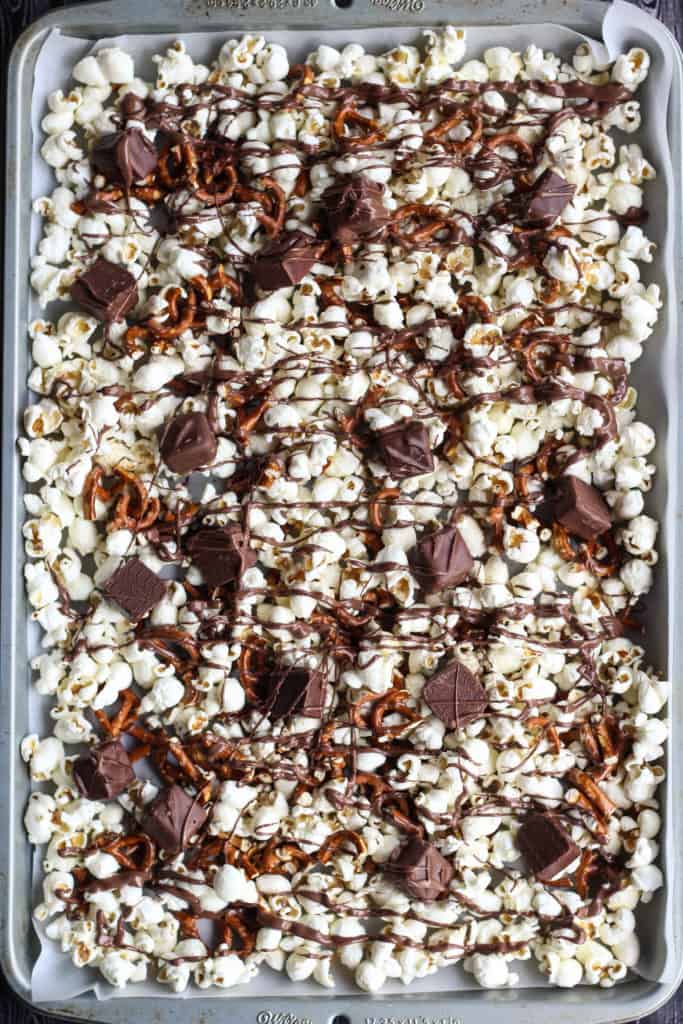 Really the candy choices are up to you. I think chocolate candy bars work best, but you can use any candy that you have from Halloween. Let the kids choose!
Allow to cool, break into bite-sized pieces, and add the sweet + salty popcorn mix to these adorable American Greetings treat bags.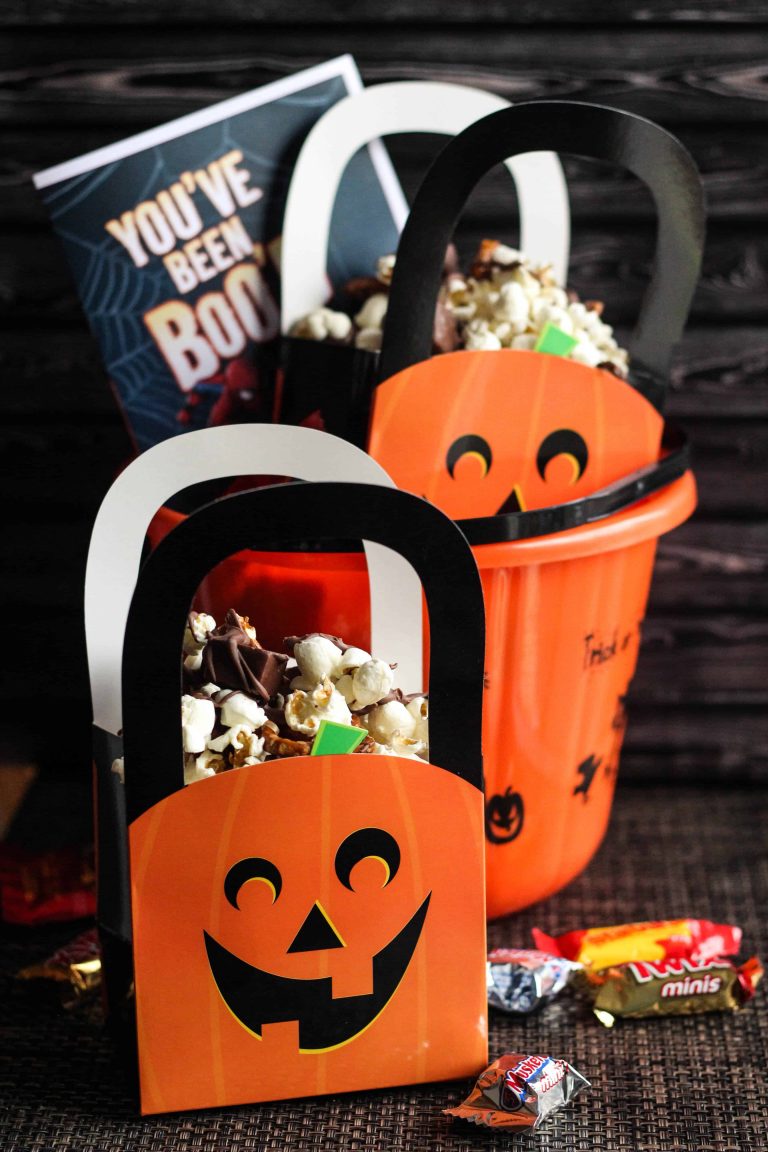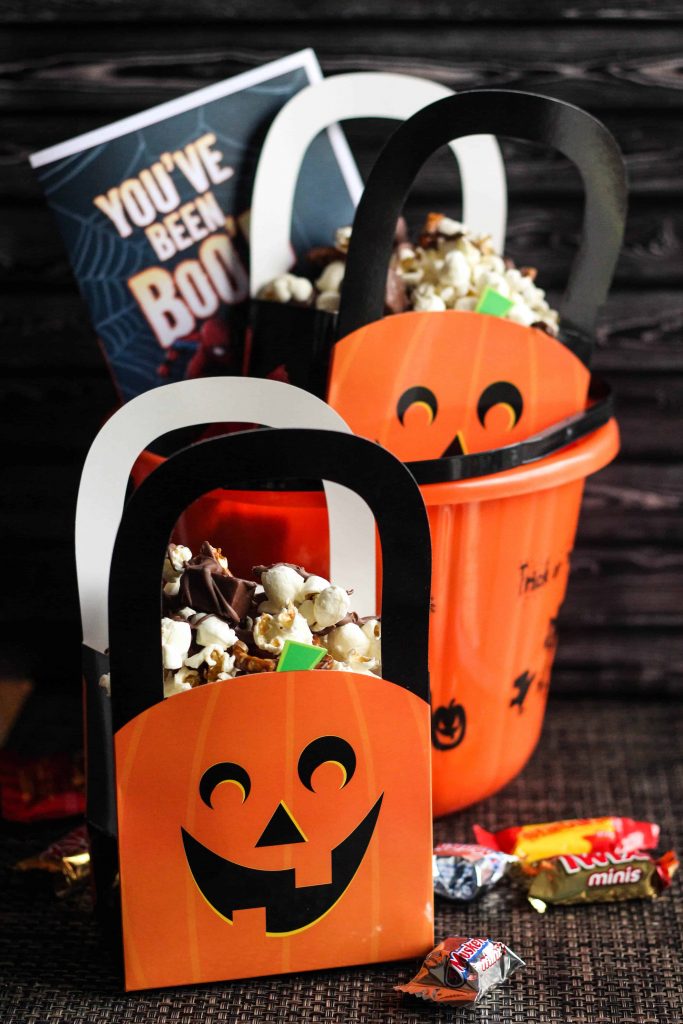 How fun does that look?! I know my kids would love to find this on our doorstep.
We wanted to add lots of festive color to our BOO kits. We're planning to give them to the next door neighbors, a few kids who love treats!
Have fun with BOO kits this Halloween, and BOO It Forward! What a great way to celebrate the season with friends!
Love this Halloween Boo Kit idea? Check out this Halloween Candy Popcorn Mix!