My family runs on snacks, and yours probably does too! Kid friendly snacks help the whole day go smoother, right? I aim to choose wholesome snacks whenever possible. Check out these 3-ingredient snack ideas, perfect for after school time or classroom snacks.
Healthy Kid Friendly Snacks
Apples with Peanut Butter and Flax Seed
You could also try almond butter or sun butter. The sprinkle of flax seed adds crunch and fiber!
Ingredients:
green apple
nut butter
1 Tablespoon flax seed
sprinkle of cinnamon
Directions:
Cut up apple, sprinkle with cinnamon
Add dollop of nut butter
Sprinkle flax or chia seed over entire snack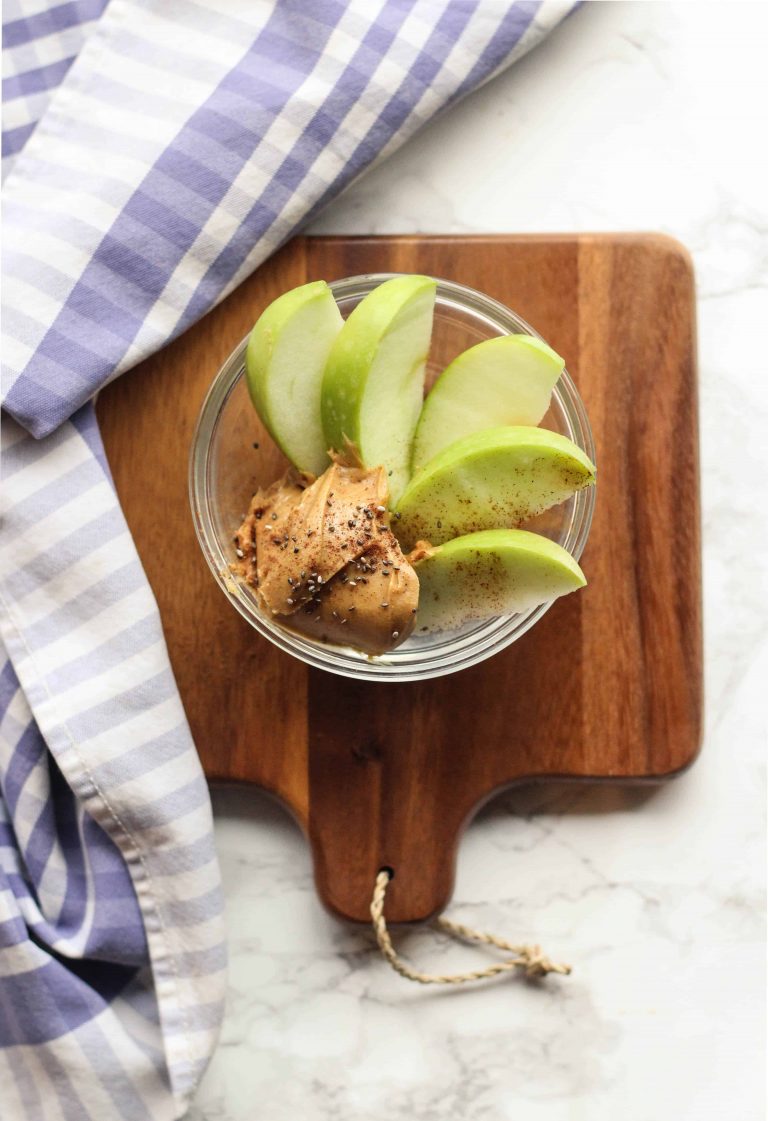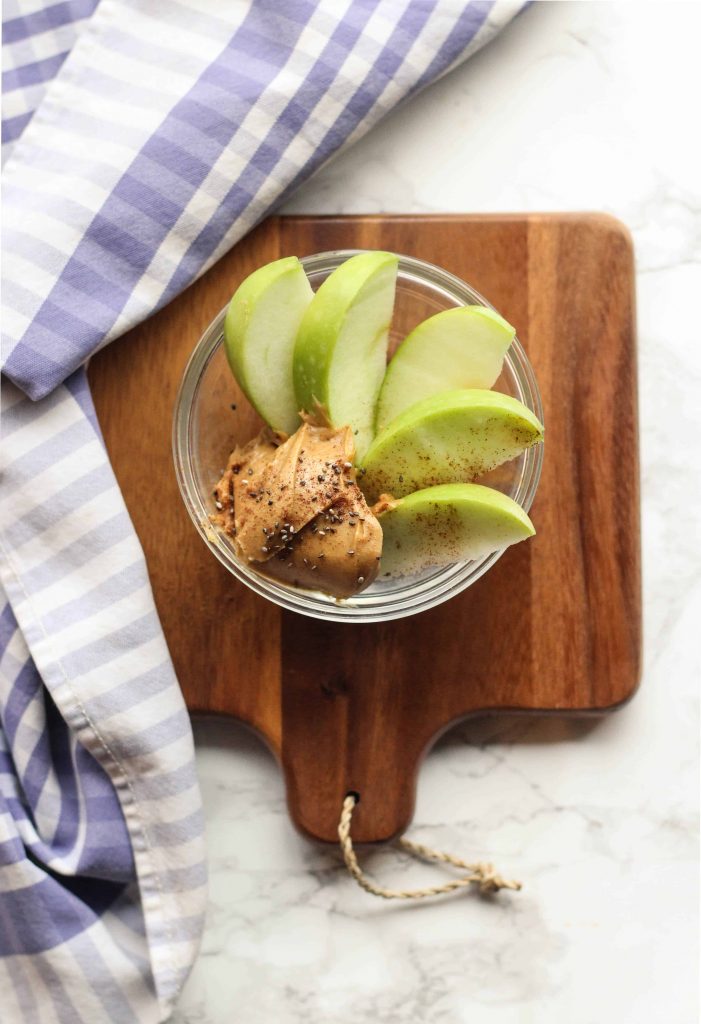 Frozen Grapes with Dried Cranberries + Coconut
A fun twist on fruit for a snack! My kiddos LOVE frozen grapes.
Ingredients:
grapes
dried cranberries
coconut flakes
Directions:
Clean and then freeze grapes.
Mix with dried cranberries and coconut flakes.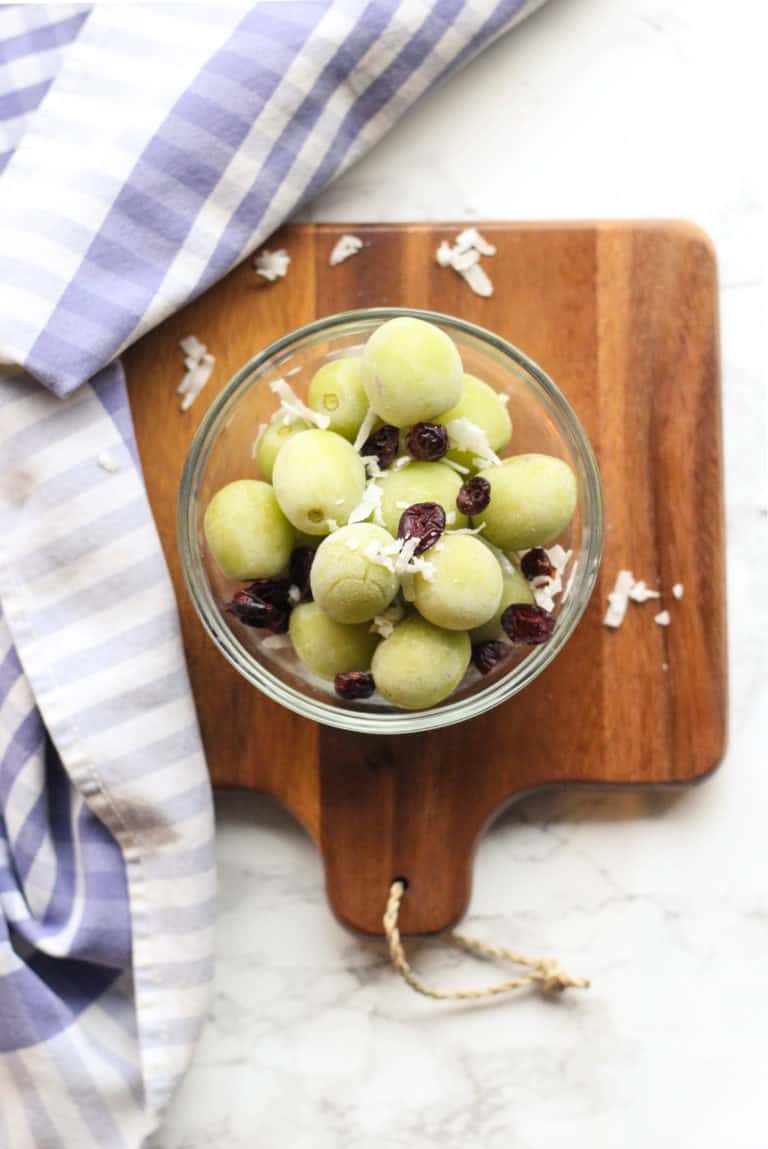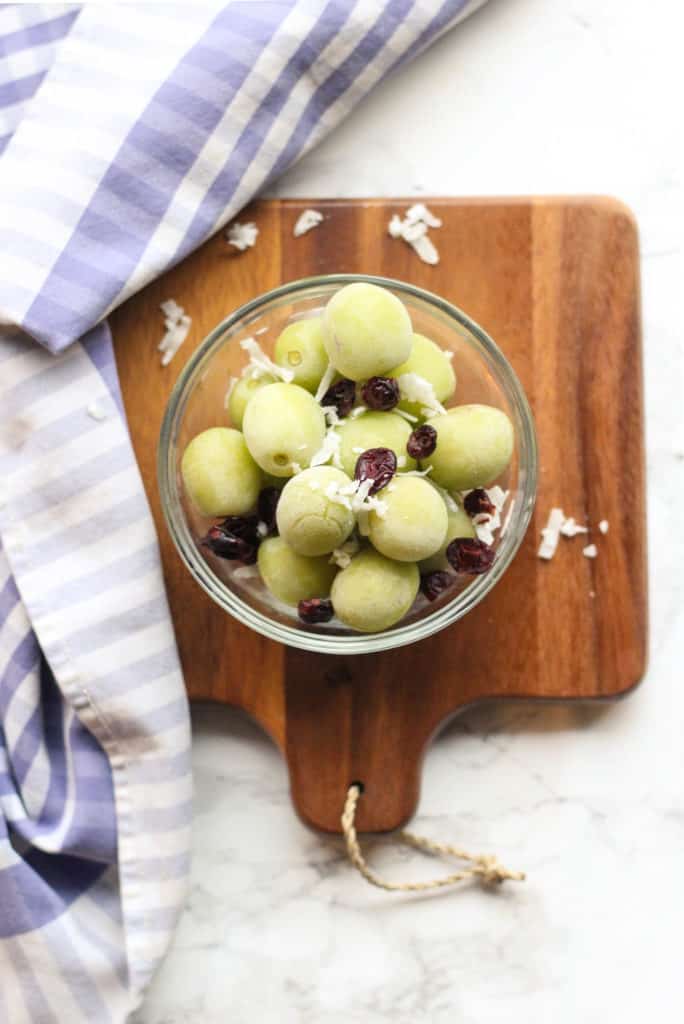 Pretzels + Edamame
Just 2 ingredients, although you could add seasonings to the mix for extra flavor!
Ingredients:
fresh edamame
pretzel twists
Directions:
Combine pretzel twists and edamame in a bowl.
Sprinkle with your favorite seasoning, like Everything Bagel!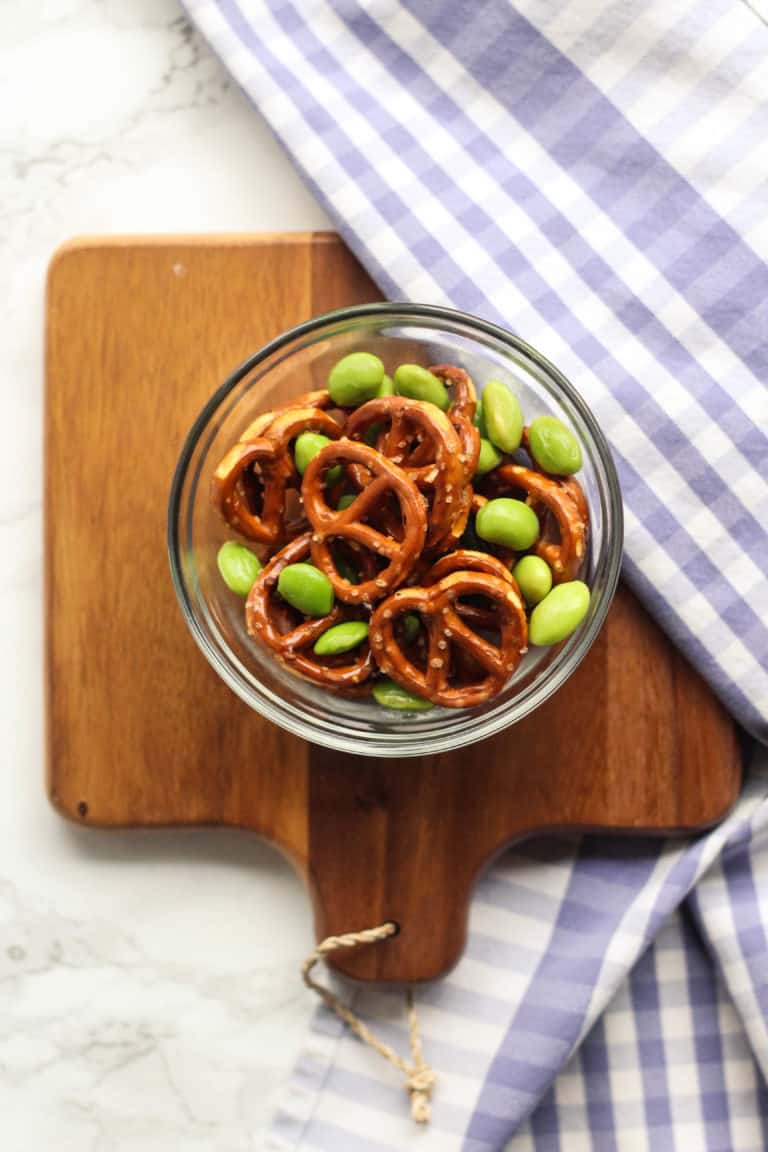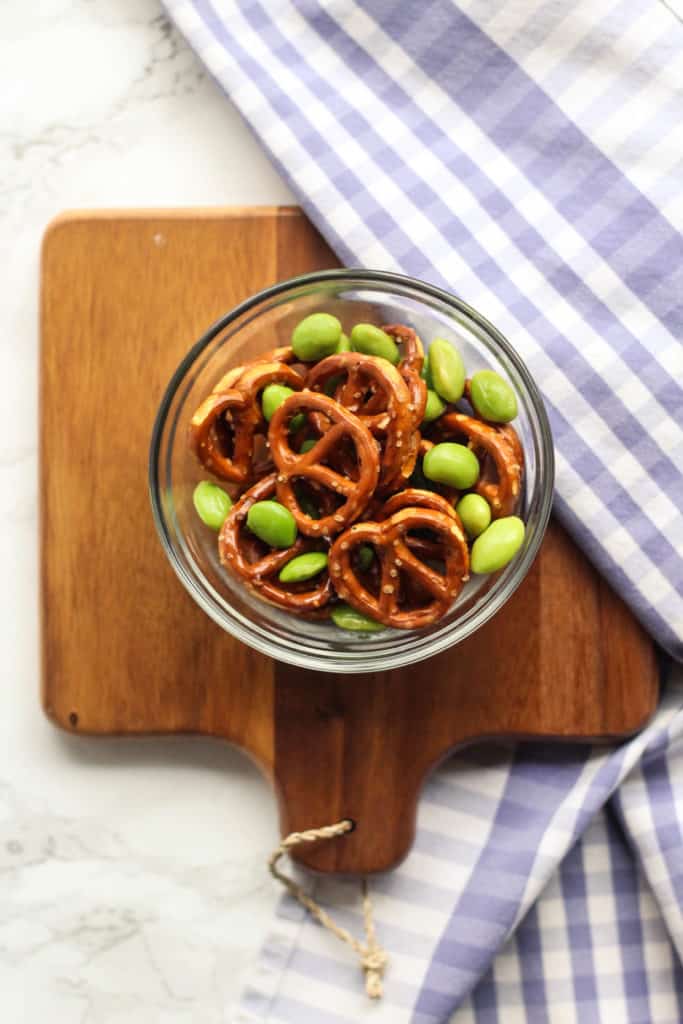 Carrots + Greek Yogurt with Ranch Mix
Blend up Greek yogurt and ranch dressing mix for a protein-packed, yummy dip.
Ingredients:
greek yogurt
ranch dressing mix
carrots
Directions:
Cut up carrot sticks.
Mix yogurt and ranch dressing mix.
Sprinkle everything seasoning on the dressing and enjoy!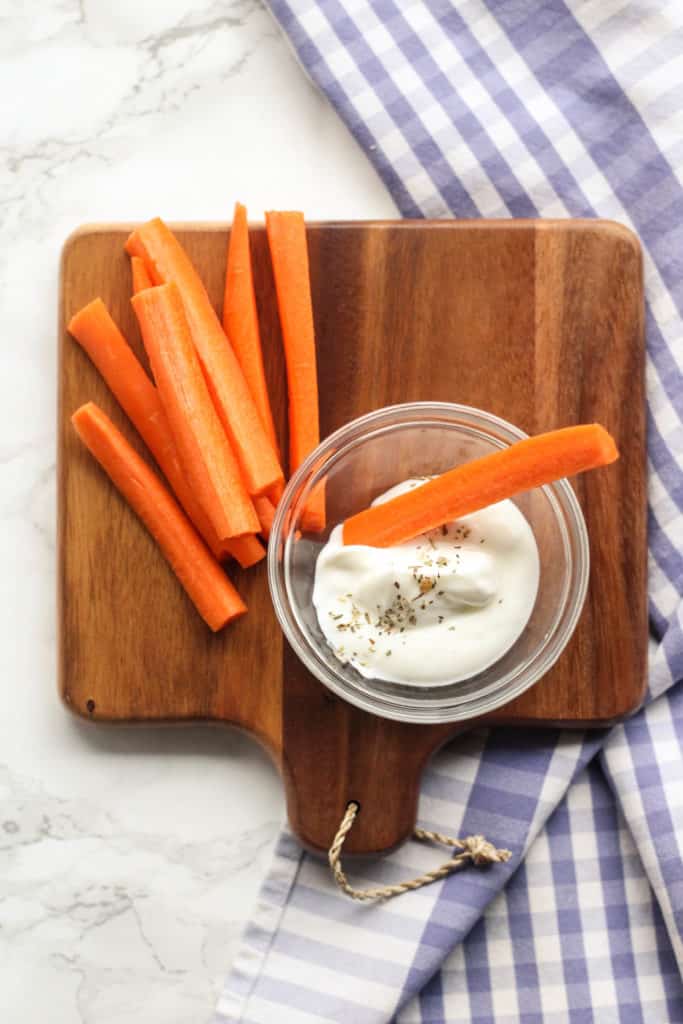 My kids love easy snacks that are full of flavor. And I love that they're filling on good stuff! Pair with 100% fruit juice or water and you have wholesome, kid friendly snacks.
frequently asked questions
What is a good snack for a 2 year old?
Great snacks for 2 year old are hummus and crackers, cheese and crackers, and fruit.
What are good snacks for school?
Bananas, crackers, muffins, yogurt tubes, and apple sauce pouches or cups.
How do you pack snacks for school?
I love using silicone muffin liners in a simple reusable container. The muffin liners keep the foods separated and are so easy to throw in the dishwasher to clean.
I'd love to know, what is your go-to snack for your kids?