This post is sponsored by Rejuvenate. All opinions are my own.
Love a clean home but dread doing the chores? Check out 3 tips for implementing cleaning rhythms in your schedule, and cut your housework in half. Featuring my new favorite cleaning tool– the Rejuvenate Click n Clean.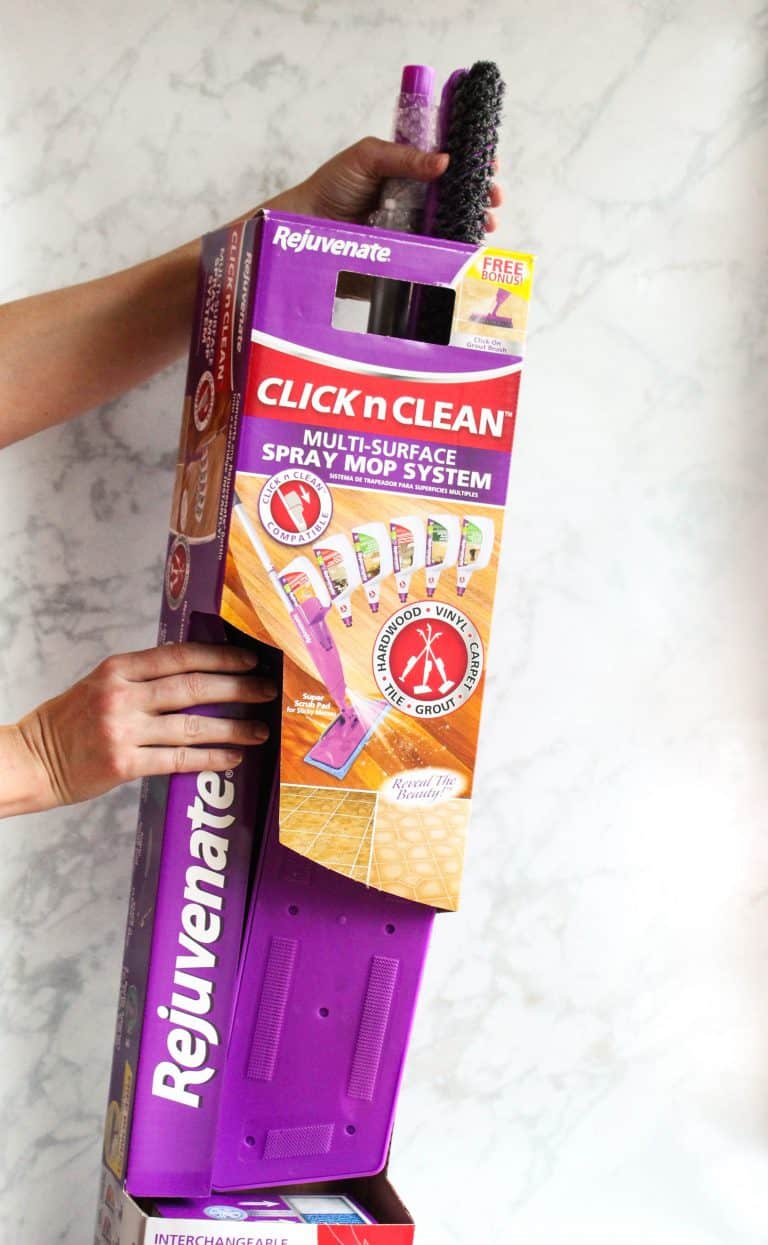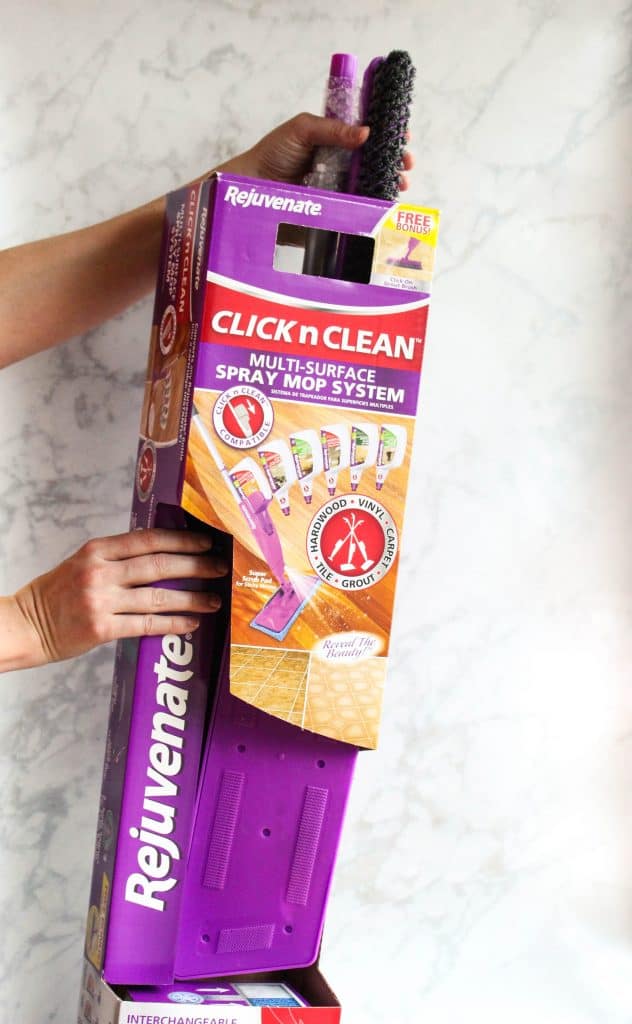 Let's start with the basics… what's a cleaning rhythm? Simply put, rhythms are habits that you do every day (or week, month, etc) to keep your life on schedule and the household on track. For example, I do the laundry twice on a week and run the dishwasher every night. That way, I always know we'll have clean clothes for the week and I won't open the dishwasher in the morning to find it full of dirty dishes.
Rhythms can be applied to anything you do in order to manage your household. Vacuuming, making a meal plan, going through the mail, etc. And anyone in the house can be responsible for these tasks– yes, your kids can have rhythms as well!
My biggest housework headache has always been cleaning the floors, so I would often procrastinate on it. I've tried all kinds of methods: mop & bucket, vacuum, even scrubbing on my hands and knees. Everything was such drag, and with two little kids, the floor was dirty again within minutes.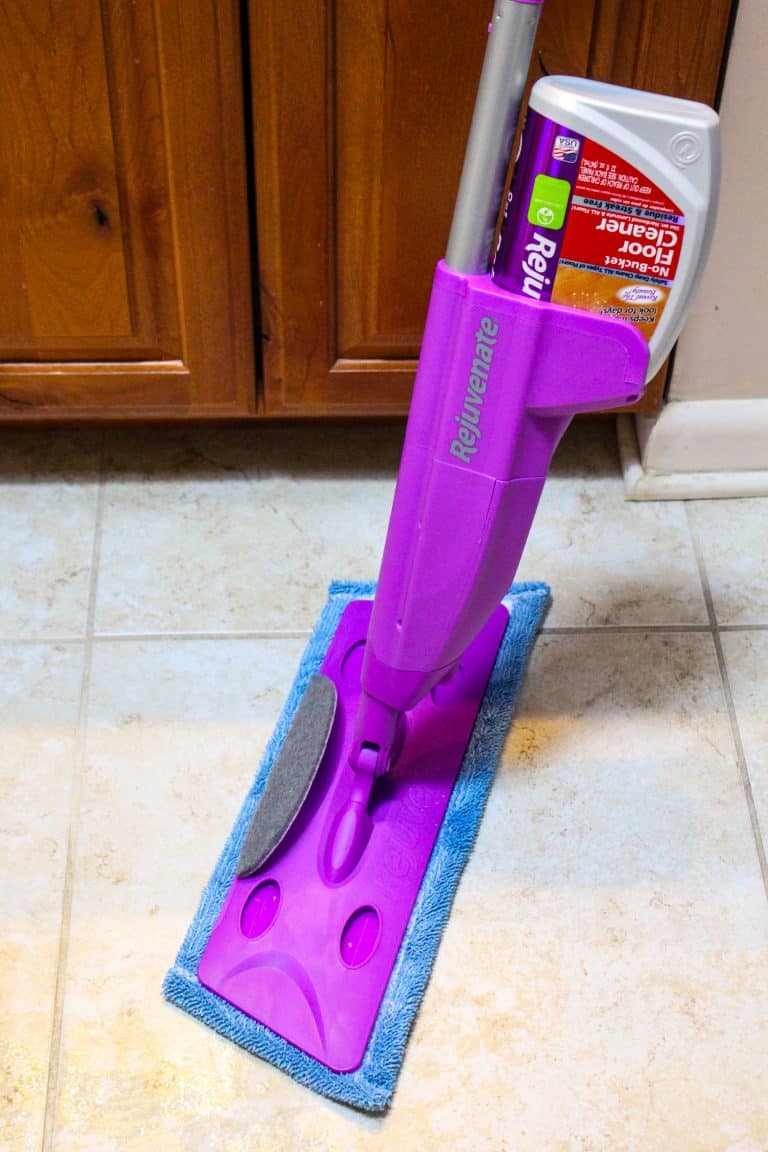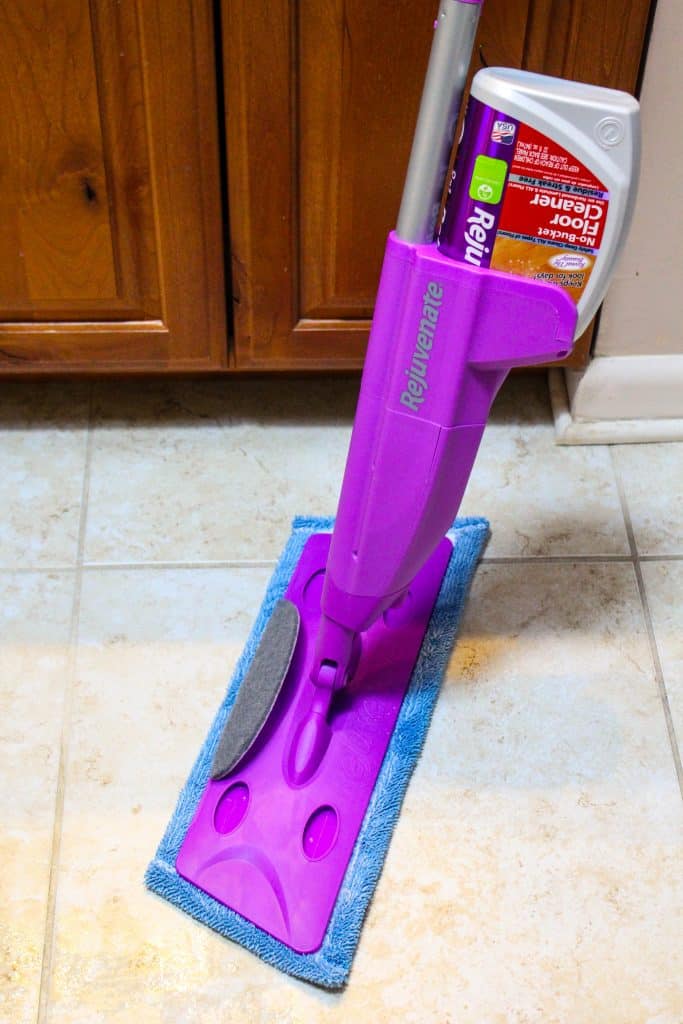 I recently tried out the Rejuvenate Click n Clean (debuted at the 2018 International Home + Housewares Show!) and it completely changed how I clean the floor. It's so convenient. Like many of you, I have a few different types of flooring in my house– tile, hardwood, & laminate, and the Click n Clean can handle floor-to-floor cleaning. I love how efficient it is. Just click in the cleaning product, add the right pad, and get going.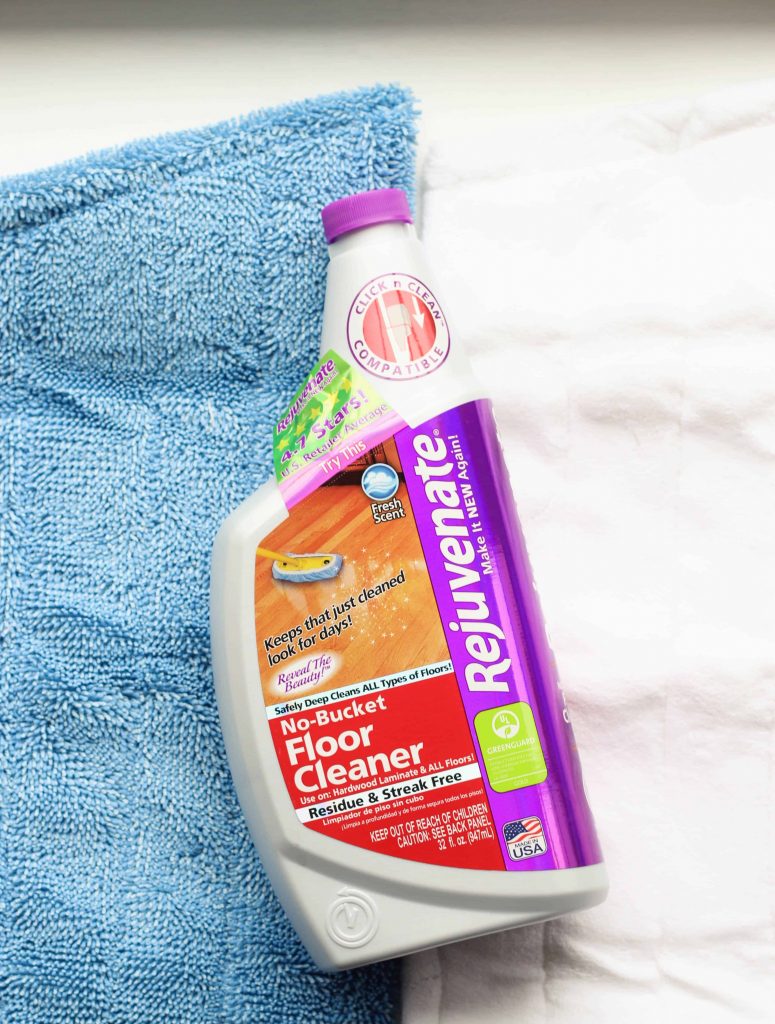 One thing I noticed right away was how well the nozzle worked. I've used other mops in the past, and the nozzle never worked quite right. Such a waste.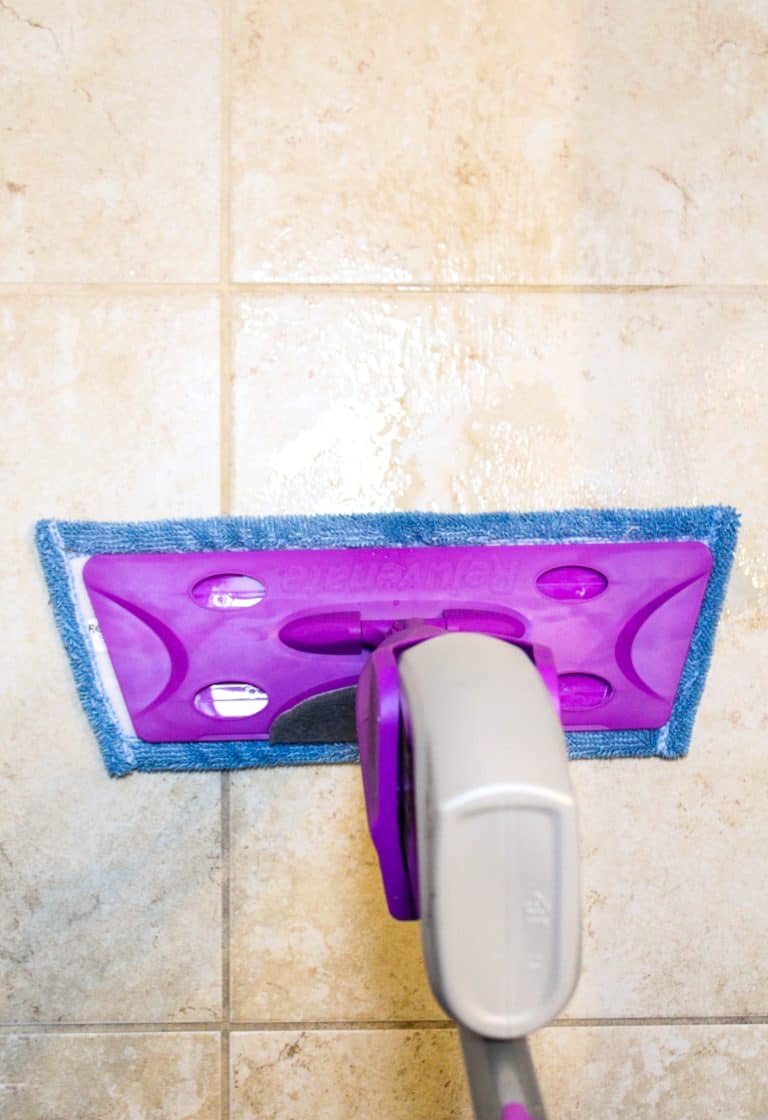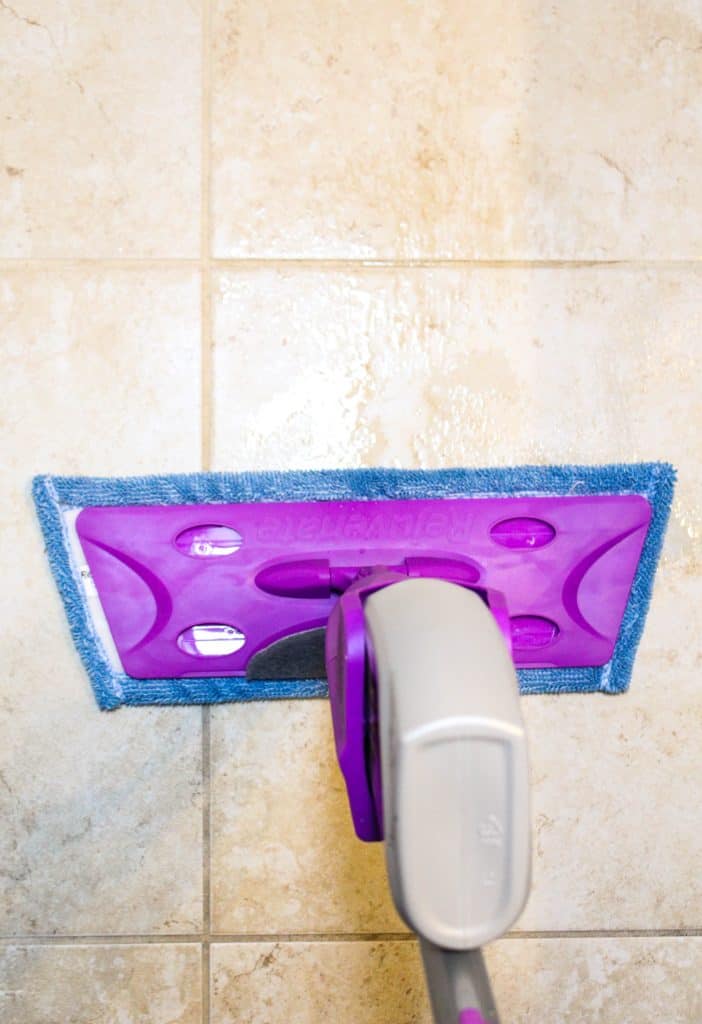 With the Click n Clean, the spray was just right every time. And don't you love the grout-cleaning attachment?! Where has this been all my life? But seriously…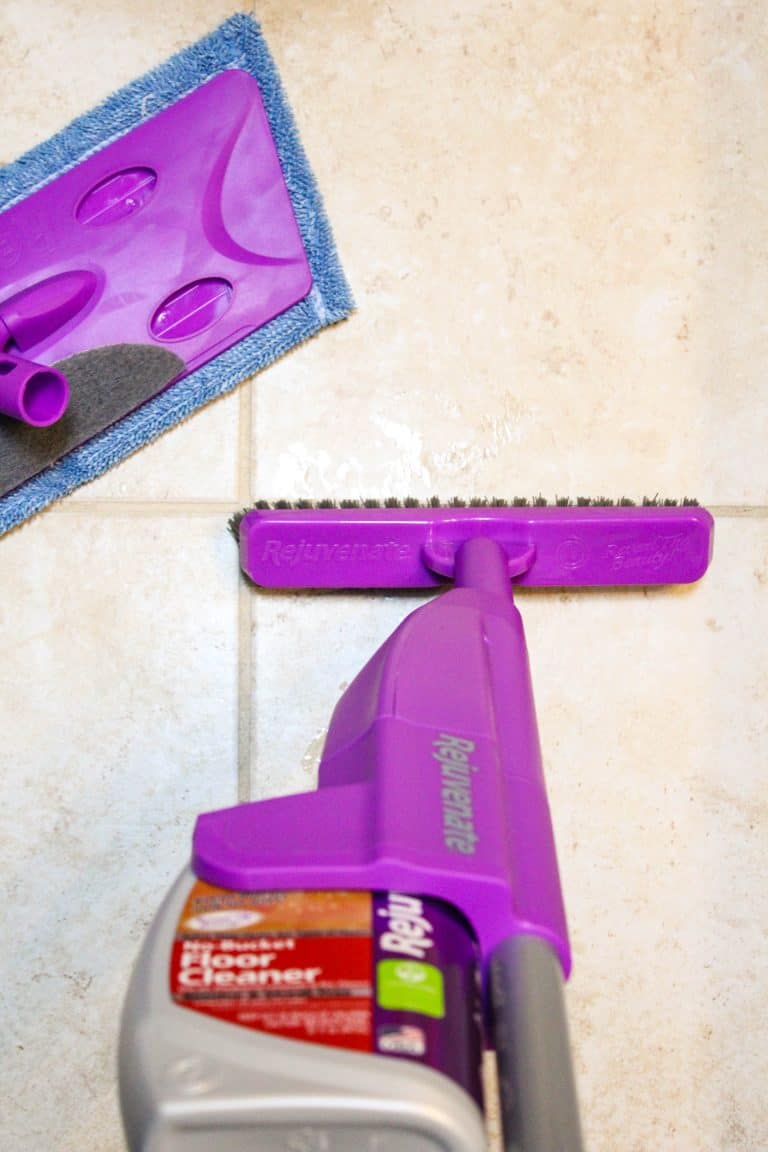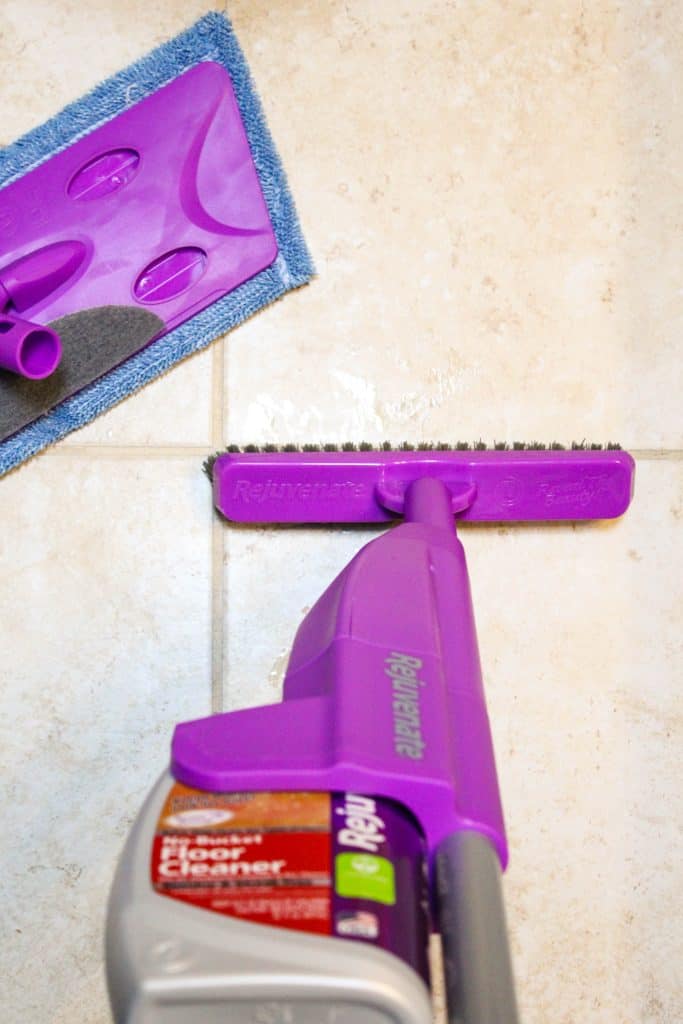 Now that I can clean my floors with ease, I've been incorporating this task into my cleaning rhythms. Let's chat about a few ways to get rhythms working for YOU.
ID Overwhelming Tasks & To Do's… make a list of daily/weekly chores that need to get done. Take a minute and really think about which chores always seem to be hanging over you. Are the kids always looking for their sports gear? Maybe they need to get in the habit of putting it away when they get home. Do you find yourself going over budget every week? How about checking finances on a regular basis?
Schedule Rhythms… now let's make these habits a reality. Decide when rhythms will happen and who will complete them. Don't hesitate to delegate to the kiddos. Mine love to take on certain responsibilities, especially if there is an incentive (like allowance).
Get Back on Track… don't worry if you miss a few habits, particularly as everyone adjusts to the new schedule. Just take a breath, and try to get back on track. If it's been a crazy week, sometimes I'll take a block of time on the weekends and push through my "To Do" list. It's amazing how refreshed I feel after a bout of cleaning, especially with my efficient new Click n Clean.
Hope this list has inspired you to establish your own rhythms in your household & make them work for you! If you're interested in cutting down cleaning time (but still getting sparkling floors!) check out the Click n Clean, available May 1st at Home Depot.