This post is sponsored by Clorox®.
If you love to have friends & family over for impromptu get-togethers, you'll really use these tips for speed cleaning in a snap. Get your home guest-ready with just a few steps!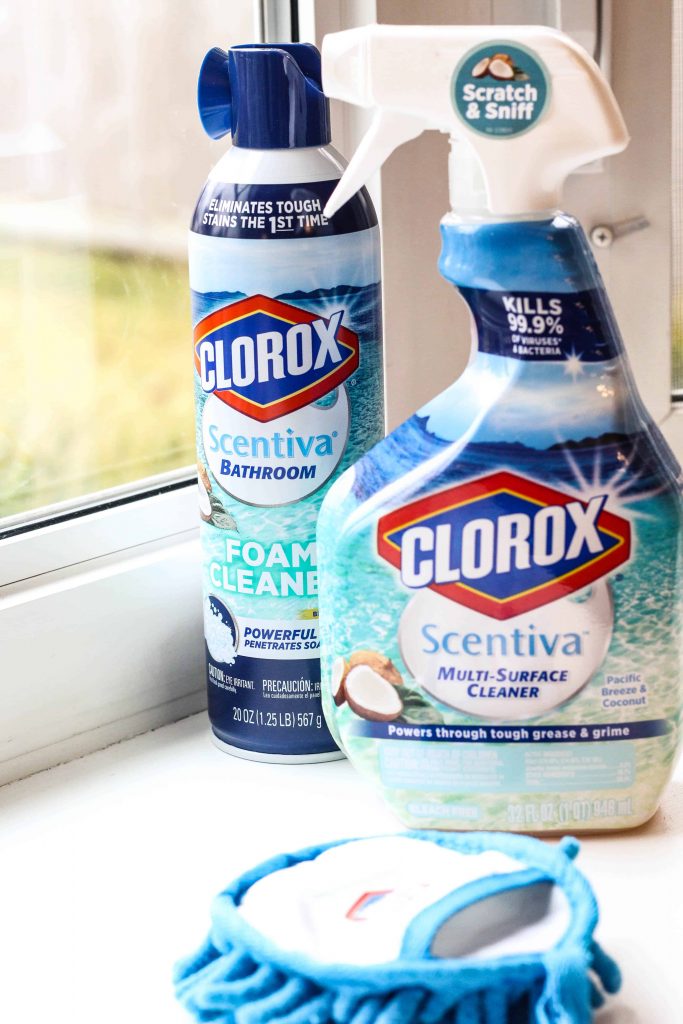 We love to entertain, and do it frequently; but since we have kids, these parties are super casual and easy-breezy. I'm a huge fan of keeping it effortless, and love to share tips on how to entertain while enjoying yourself.
I recently checked out the new line of Clorox® Scentiva™ cleaning products in Pacific Breeze and Coconut Scent and love how they cut down on my cleaning time. They quick & easily cut through tough stains and kill 99.9% of bacteria and viruses. I used them in my bathroom to remove hard water stains, lime scale, and soap scum (darn well water!).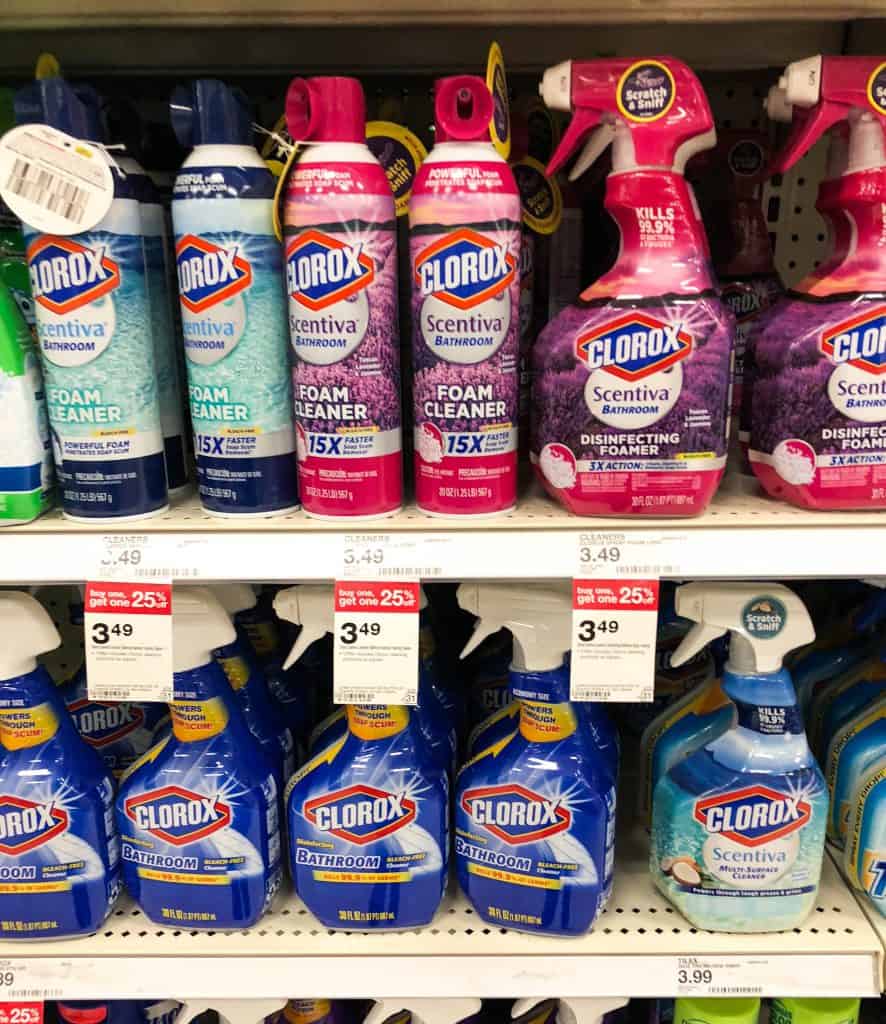 I loved the cleaning power of the Clorox® Scentiva™ Foam Cleaner and Clorox® Scentiva™ Multi-Surface Cleaner, but I also liked the tropical scent that filled my house. I love multi-tasking products when I'm short on time! When I use Clorox® Scentiva™ products, my house looks and smells fresh.
More tips for Speeding Cleaning…
Grab an empty laundry basket + fill with any clutter— super simple way to do a surface cleaning in your home.
Wipe down large surfaces in main areas— grab a slightly damp cleaning cloth & wipe off dust, crumbs, or any messes from the kiddos.
Tidy up… yourself + the family— yep, this last tip is for you. Grab yourself a new shirt, apply some lipgloss, brush the kiddos' hair… whatever helps your family to feel more put together. It'll improve your whole mood.
Hope these tips inspire you to host friends & family, even short on time. Remember, they just want to catch up with you! Try one of our favorite party themes– luau! Such a fun way to kick-off the season.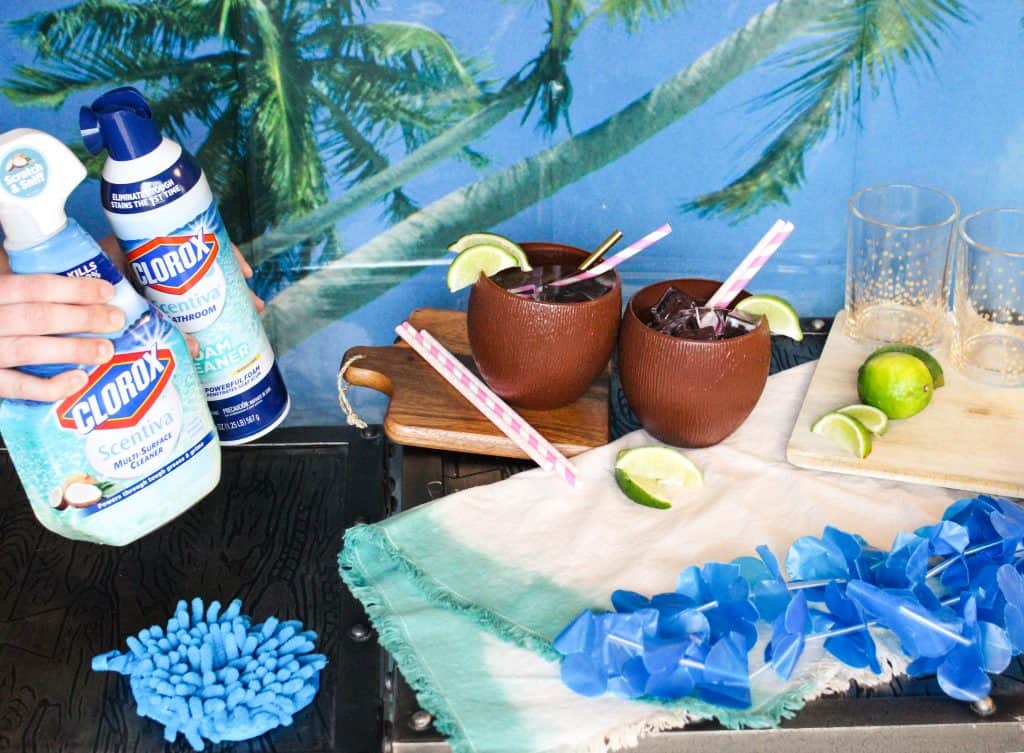 For more info on Clorox® Scentiva™ products go HERE.