A yummy breakfast with customizable, easy pancake muffins– add whichever toppings you like! Perfect for families with busy mornings.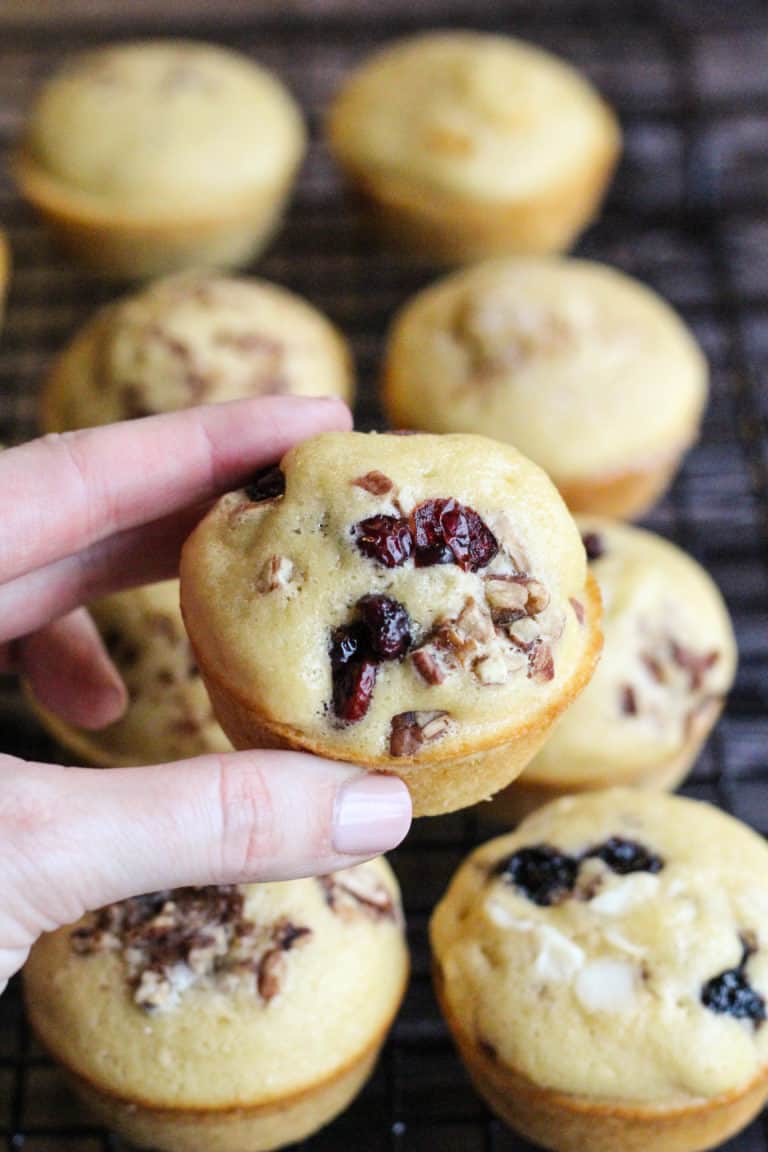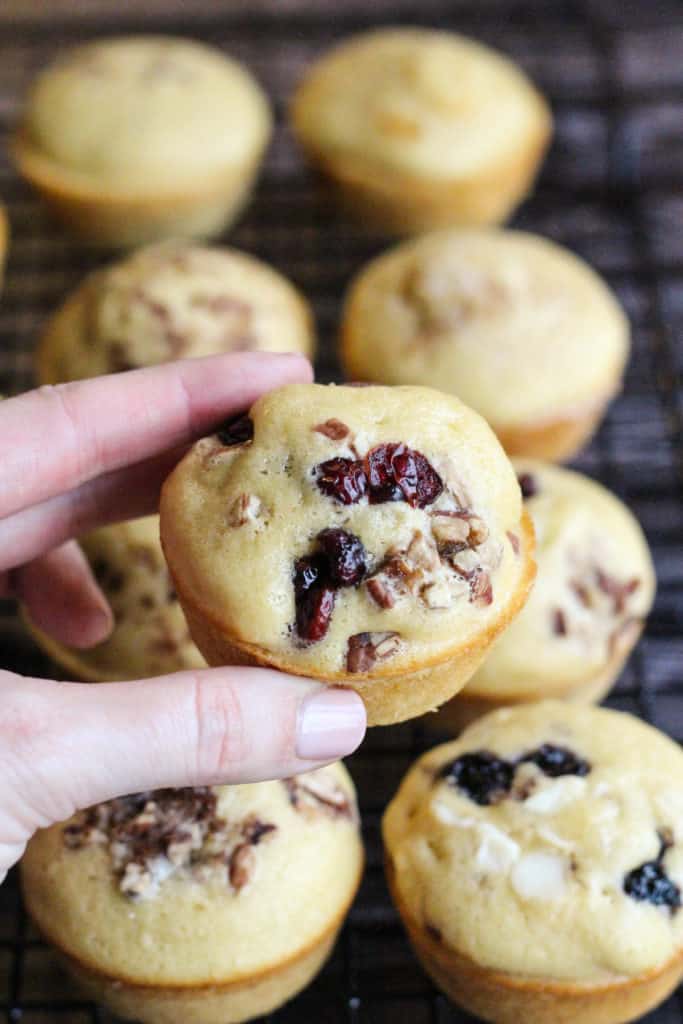 Pancake Mix Muffins
We love an quick 'n easy breakfast around here. Mornings with kids can be hectic. And everyone needs to eat, or else we deal with the mid-morning crankies– myself included. I've discovered the key to a delicious, wholesome breakfast served up fresh every morning is to batch cook when I have time (usually the weekends), and heat up some breakfast goodies on a daily basis.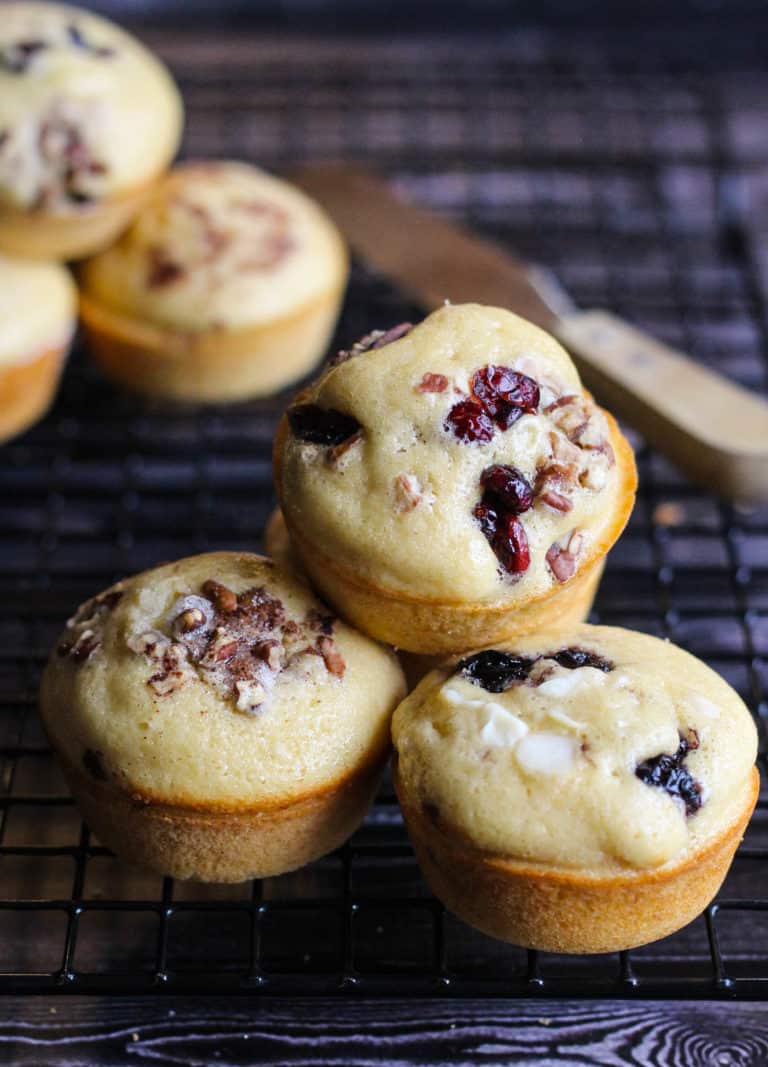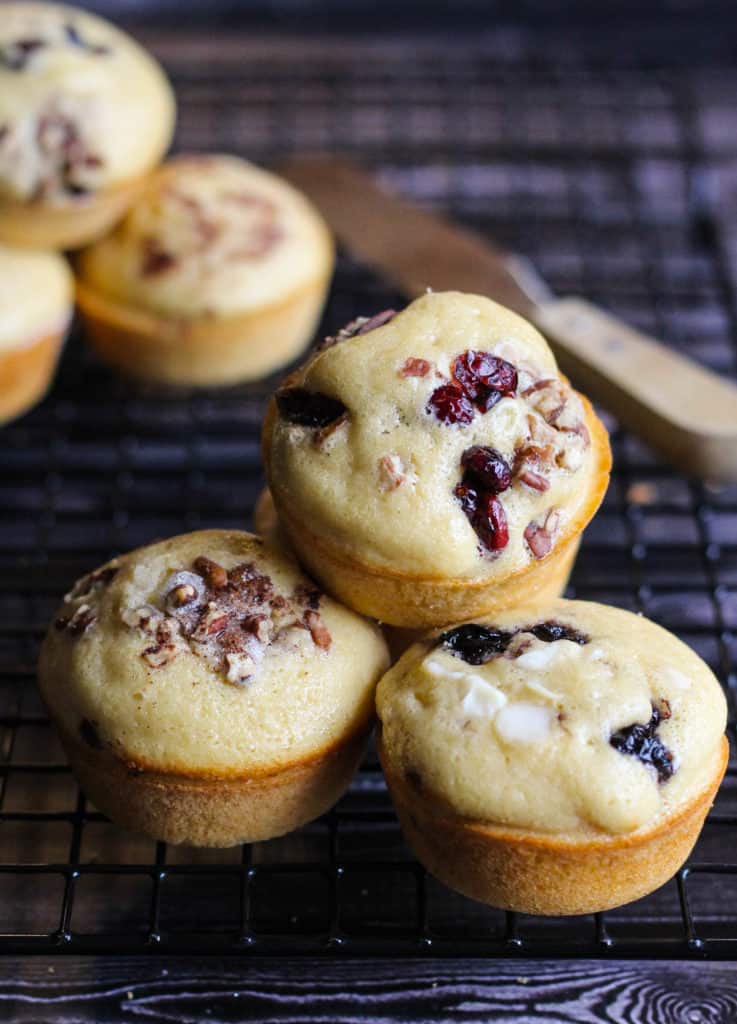 That's the idea behind these tasty pancake muffins.
INGREDIENTS
pancake mix
milk
eggs
maple syrup
items to mix in
Let's get to that yummy pancake muffin recipe, alrighty?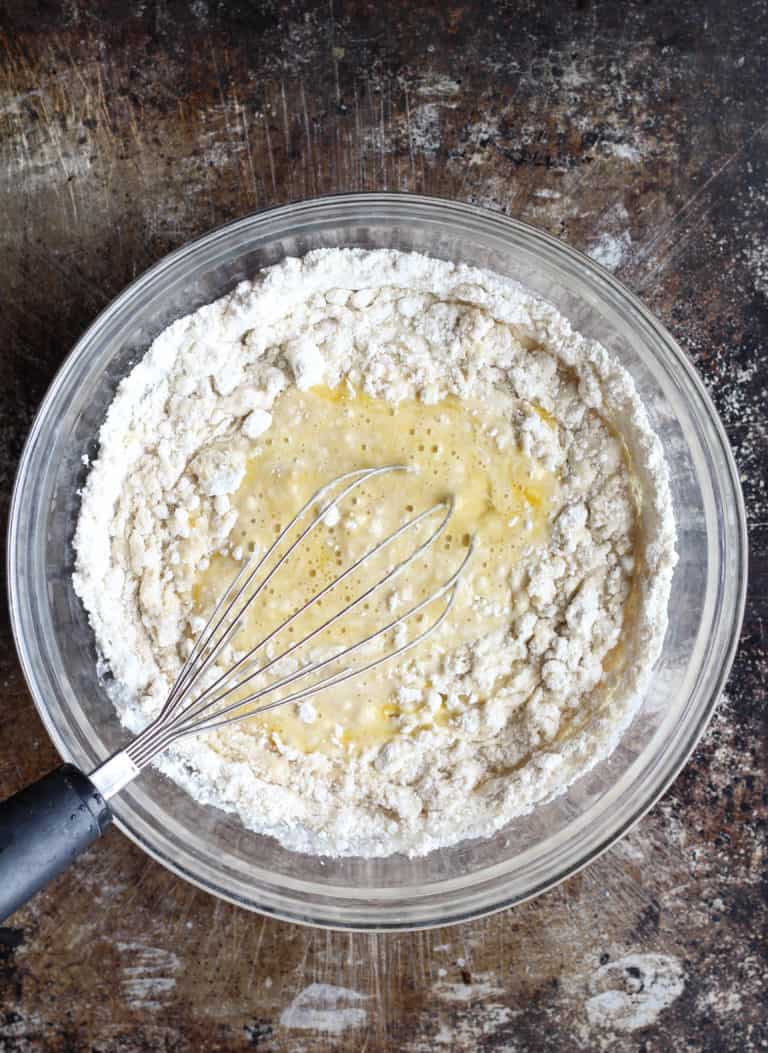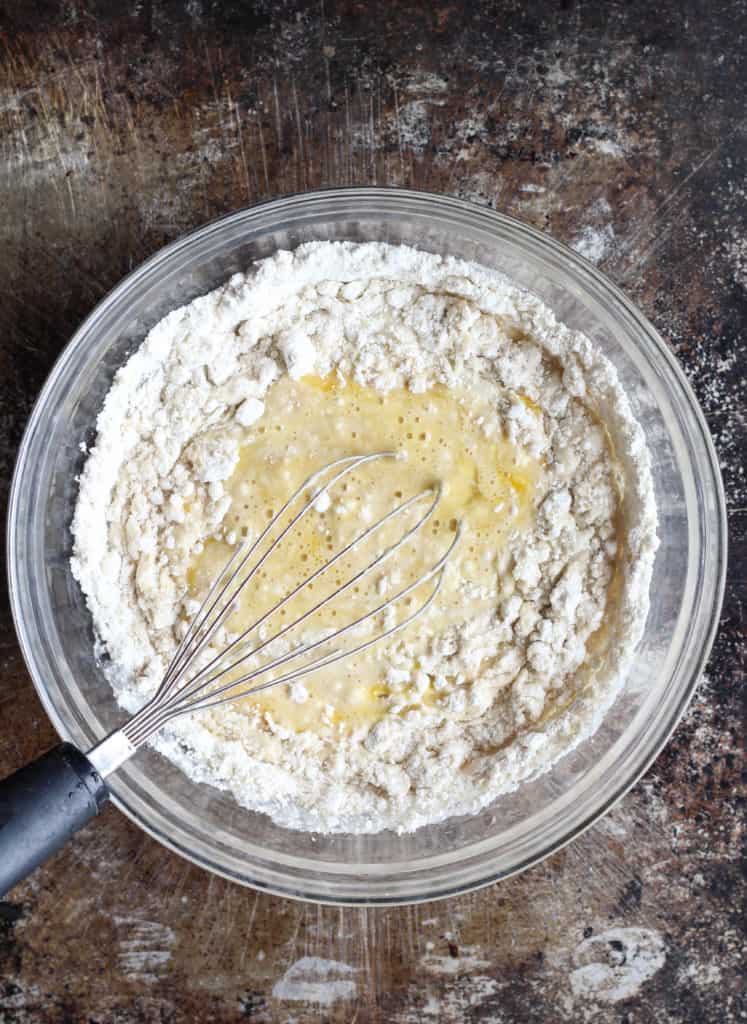 HOW TO MAKE MUFFINS WITH PANCAKE MIX?
Mix up a typical pancake mix, with the addition of a couple more eggs, to make it more like muffin batter. I like using this awesome, silicone whisk that mixes and scraps the sides of the bowl at the same time! Pour batter into muffin tins, add your desired toppings and bake!
You want to keep it nice and vanilla-flavored, so you can add whichever toppings you like!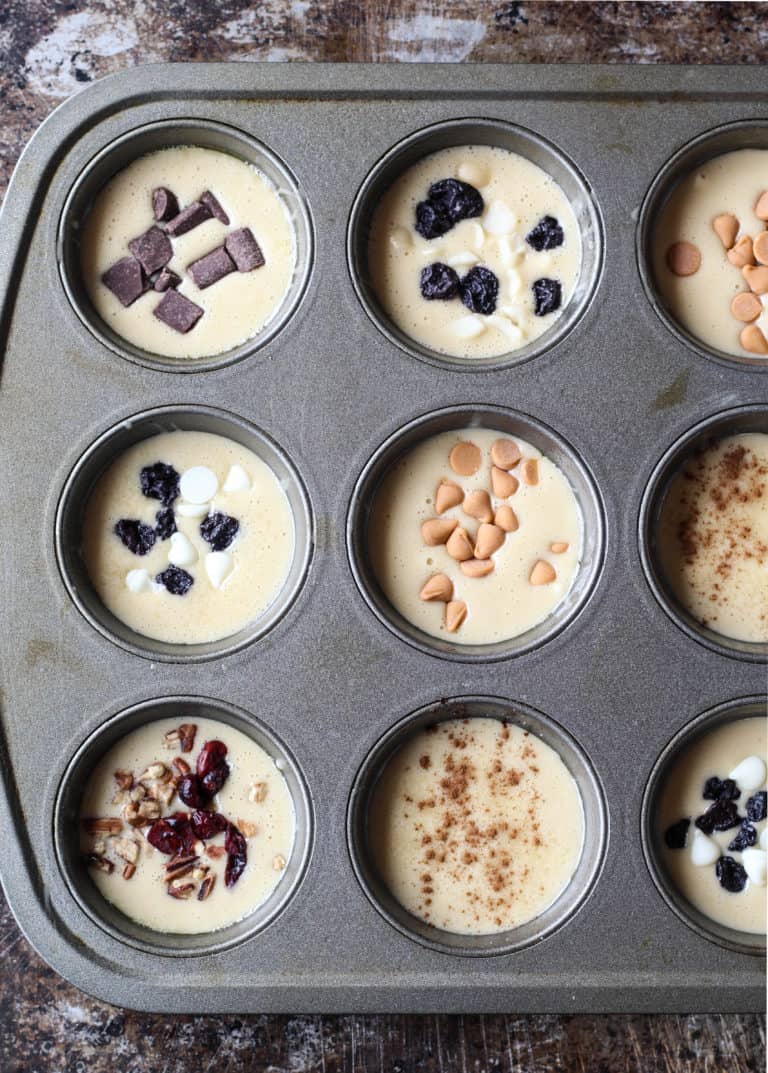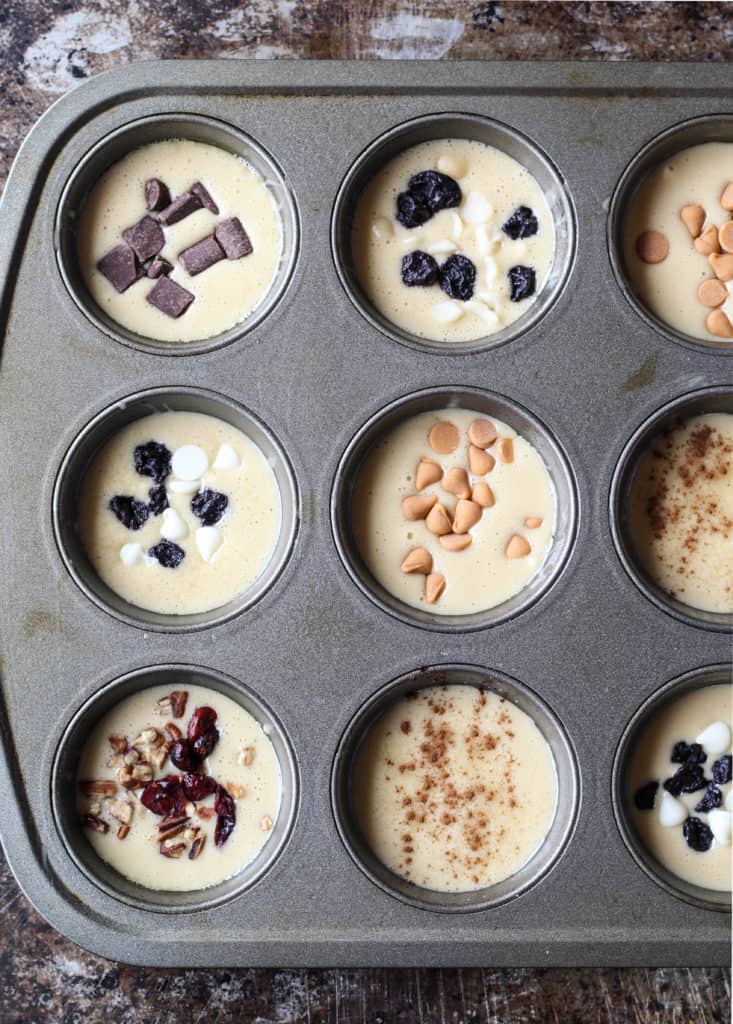 WHAT ARE SOME TOPPINGS I CAN ADD TO THESE MINI PANCAKE MUFFINS?
cinnamon sugar
"trail mix" (dried fruit & nuts)
milk chocolate chips or white chocolate chips
mini marshmallows
… the yummy possibilities are endless! You could even go savory, with diced ham or bacon.
CAN I MAKE THIS PANCAKE MIX RECIPE AHEAD OF TIME?
These muffin tin pancakes can definitely be made ahead. You can keep them in the refrigerator for a couple days or freeze them for up to 3 months. Pop them in the microwave when thawed and they are just as delicious as when they are fresh out of the oven!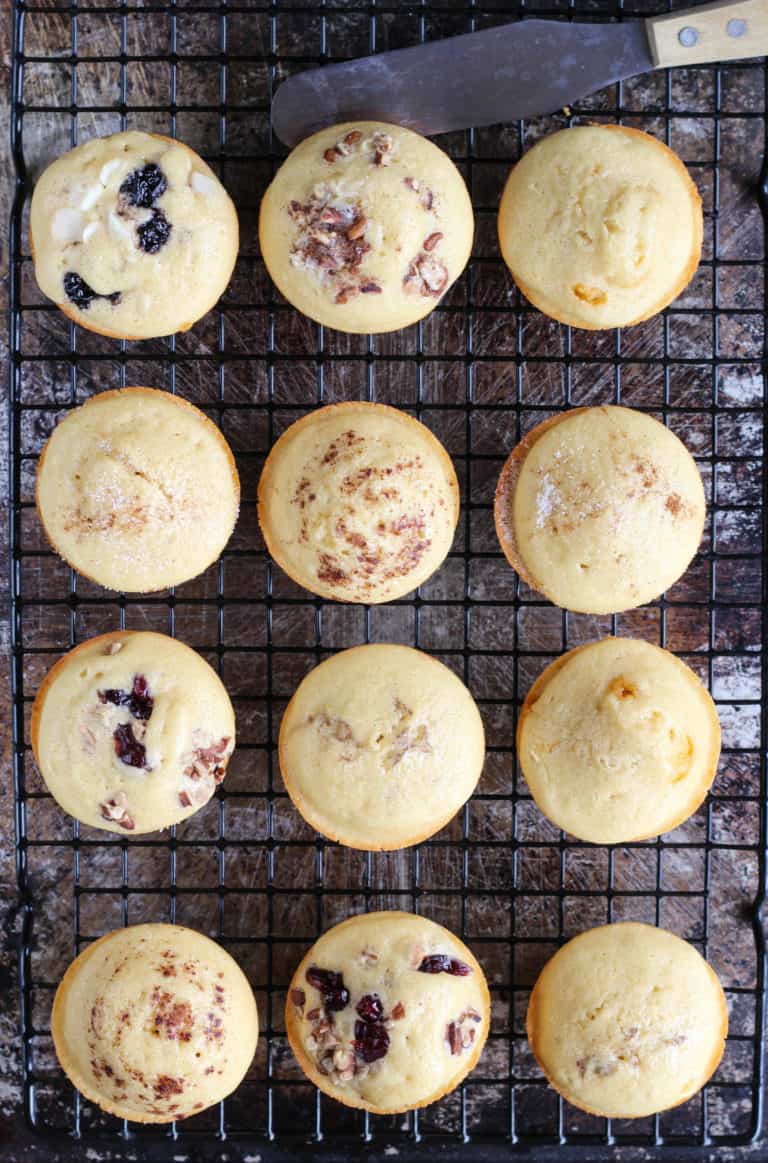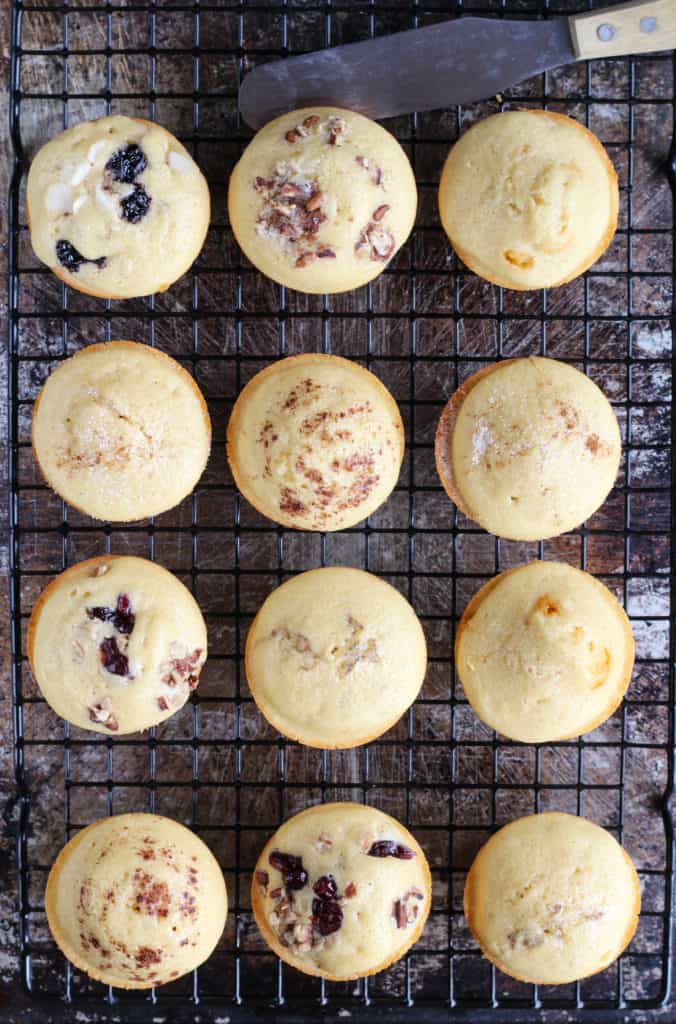 We love how easy it is to create pancake mix muffins that everyone can make their own.
Butterscotch French Toast Muffins
or these
Hot Cocoa Pancakes with Greek
Yogurt
!
Both recipes are sure to delight your breakfast lovers.