It's so simple to put together & customize an easy chocolate covered strawberries bouquet for a personalized gift. Perfect for Mother's Day! Supplies list from Amazon.
Having kids gives you a whole new appreciation for your parents, am I right?! As my kids get older, my gratitude only increases. In addition to being fabulous grandparents, I love being able to ask them for advice on the handling the very same scenarios that they dealt with when I was a kid. They're able to give me some much needed perspective when I'm caught up in the everyday details of raising my kids.
So for this Mother's Day, I wanted to show my appreciation and gratitude, but I also wanted to get the kids involved. My daughters adore their "G", as they call her, and were all about helping to create a memorable Mother's Day gift.
After signing a card and wrapping a small gift, we set out to make a DIY fruit bouquet.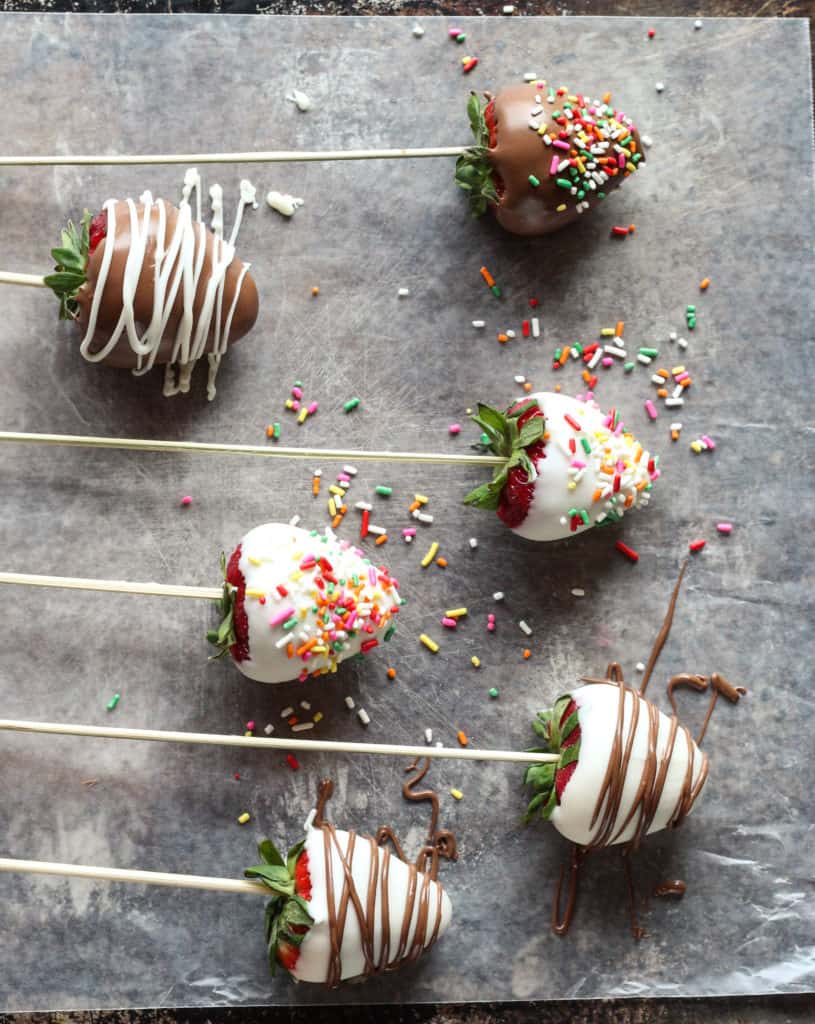 INGREDIENTS
strawberries
chocolate, milk/dark/white
sprinkles
HOW TO MAKE A CHOCOLATE DIPPED STRAWBERRIES BOUQUET?
This is super easy and cannot be messed up! Place strawberries on skewers, and then dip in melted chocolate. Then either drizzle with another melted chocolate or dip in sprinkles. Stick skewers in a piece of foam and VOILA!
You've probably seen similar items at stores, but here's the good news— they are SO easy to make at home. Save some money & create fun memories with the kids! Plus, who doesn't love chocolate-dipped strawberries?!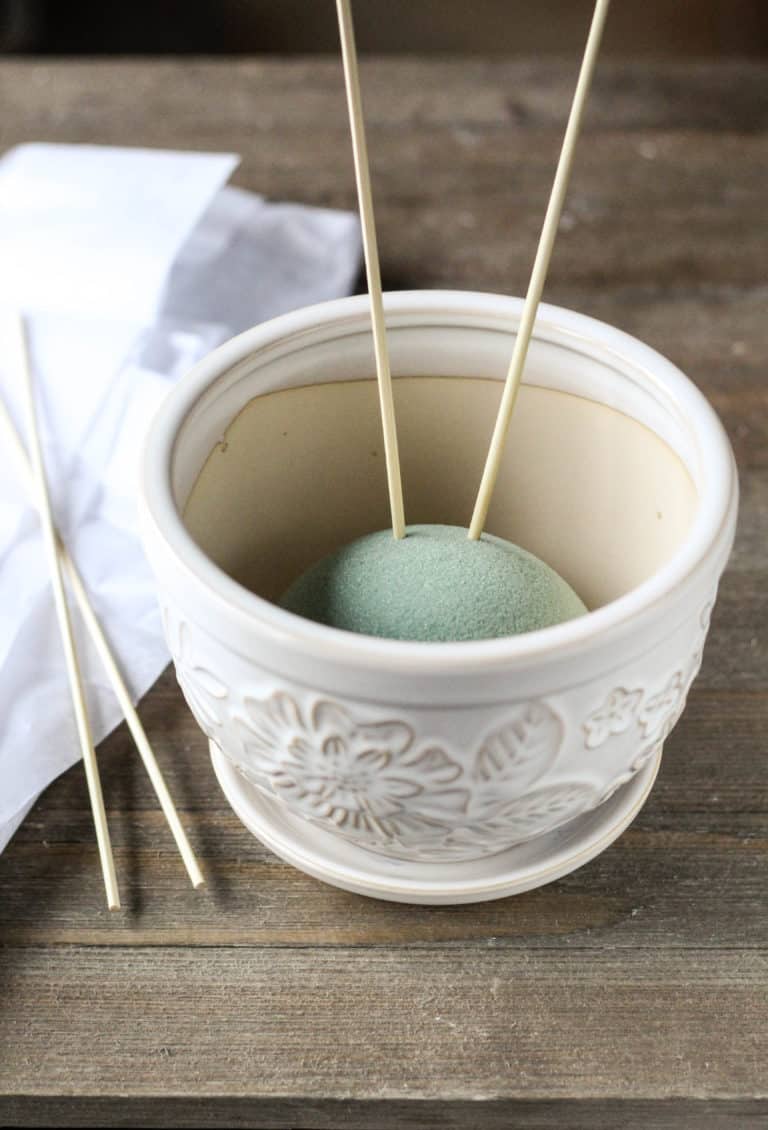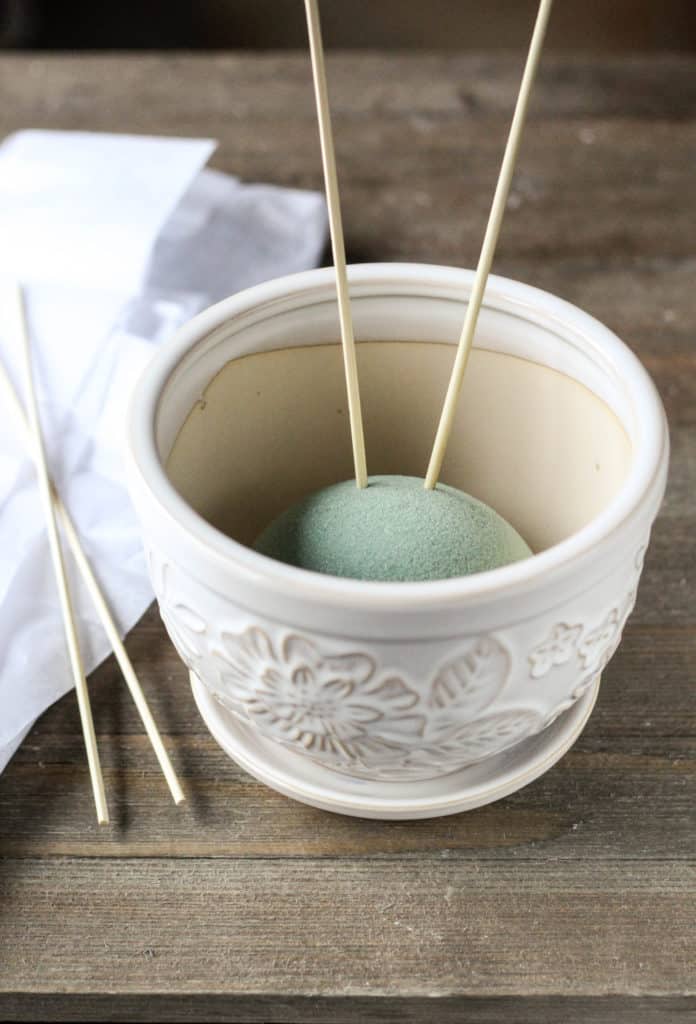 First, you need a vase or bowl to start. Place a piece of styrofoam or green floral block (usually in the craft section) at the bottom, and you're good to go!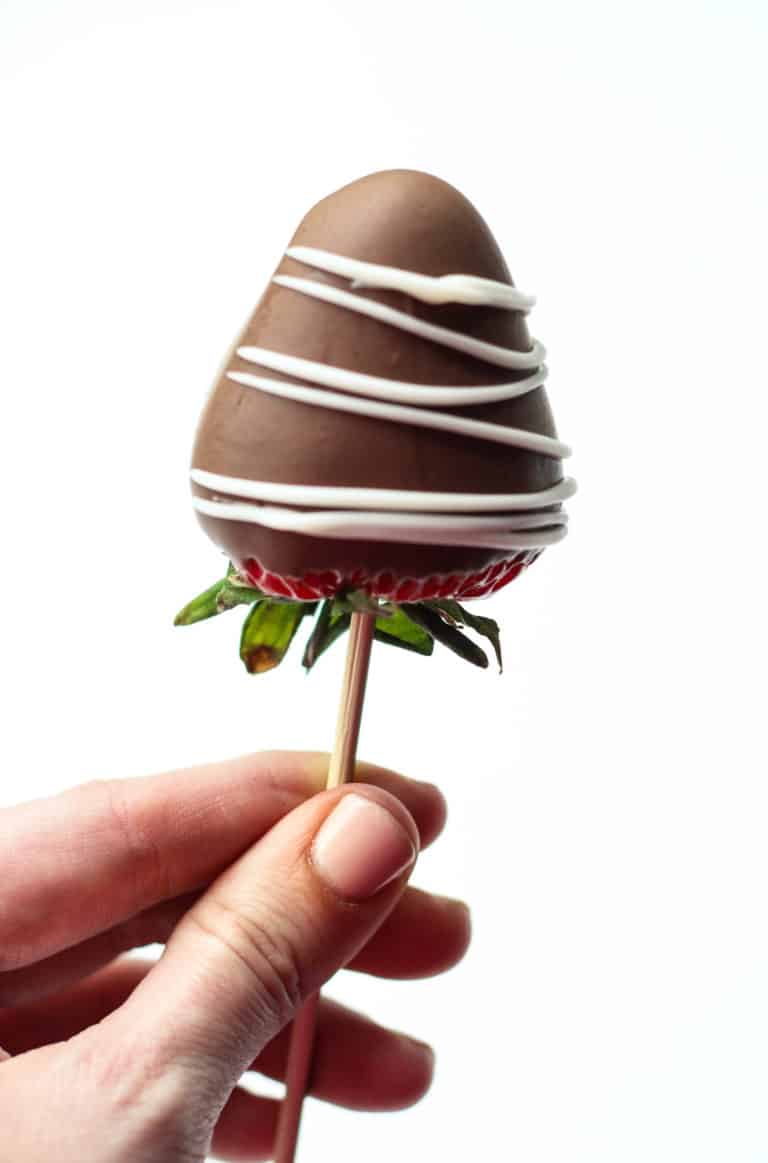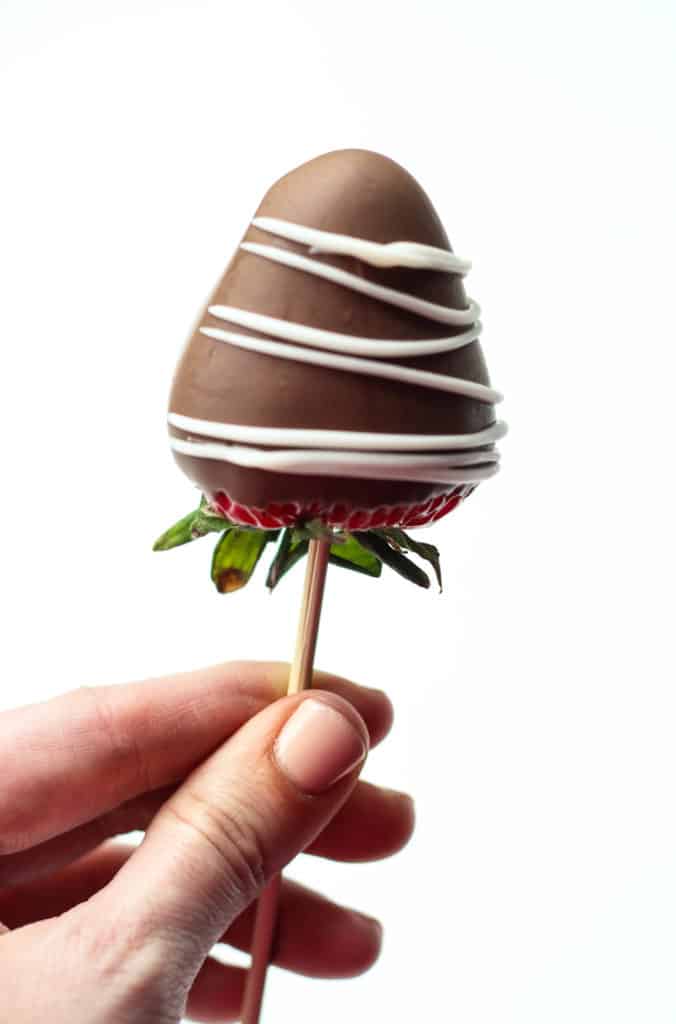 We used white and milk chocolate, as well as sprinkles to make a simple & chic bouquet. To get the drizzles just right, poke a hole in a small sandwich baggie, fill with melted chocolate chips, and decorate!
Pop the skewers into the styrofoam, and cover with tissue paper.
CAN WE MAKE BOUQUETS WITH OTHER FRUITS OR MAKE A MIXED FRUIT BOUQUET?
We have dipped apples, cherries, blueberries, and melon. All have turned out very tasty! The possibilities are endless with the different fruit and chocolate combinations.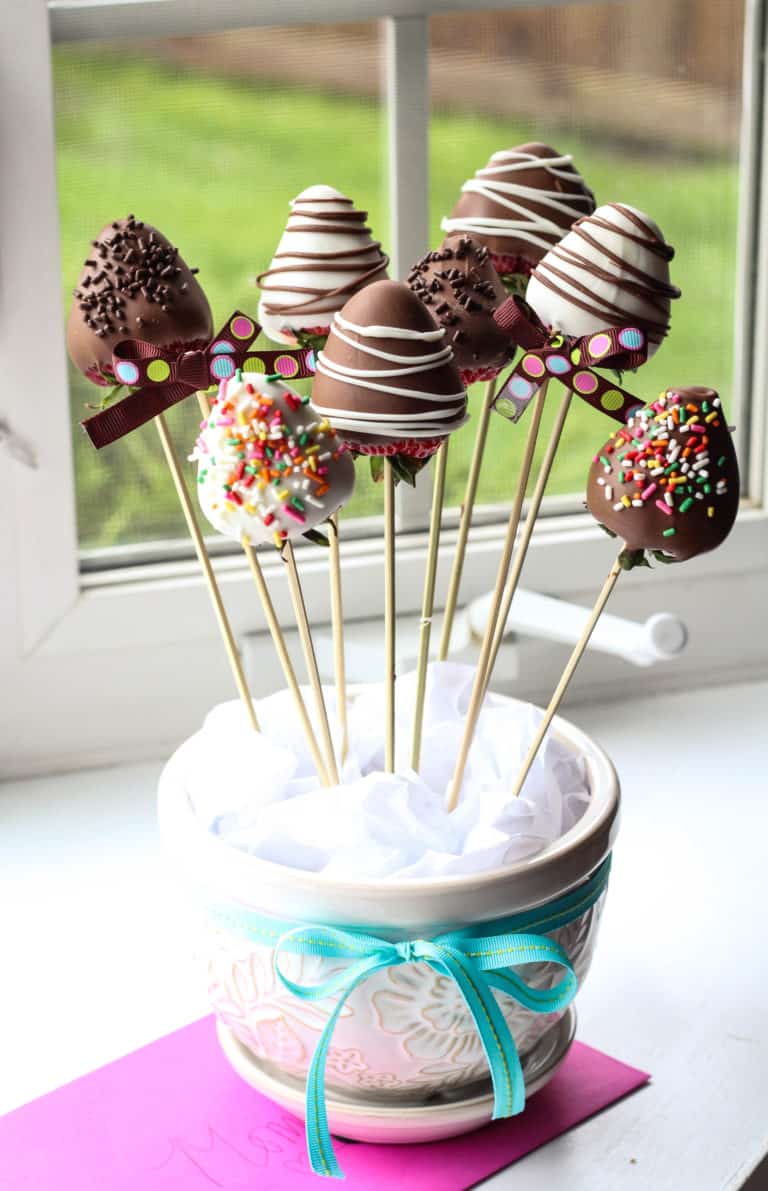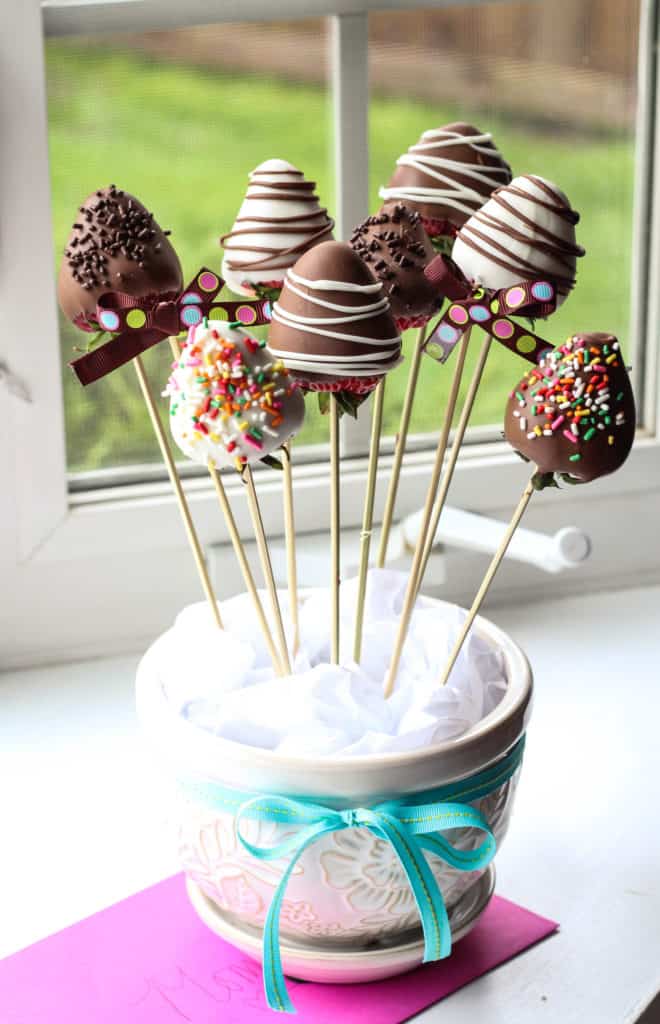 We also add a few ribbons for flair. My mother is all about the flair.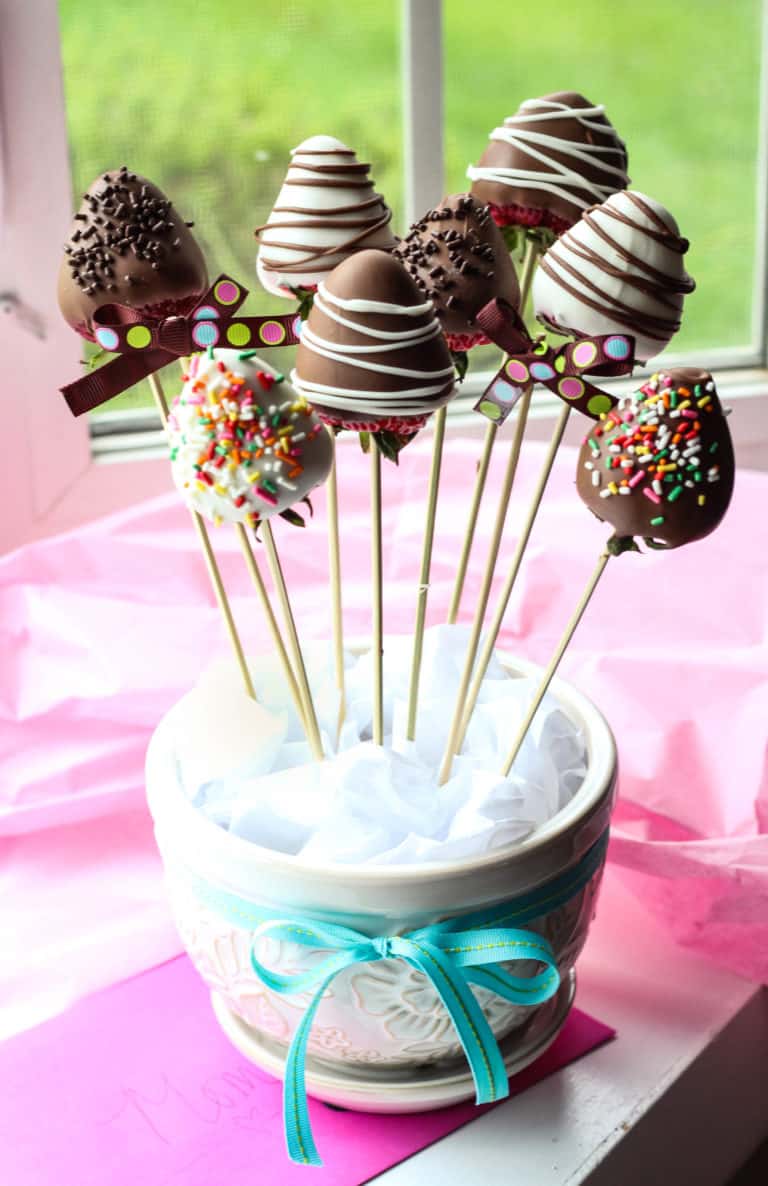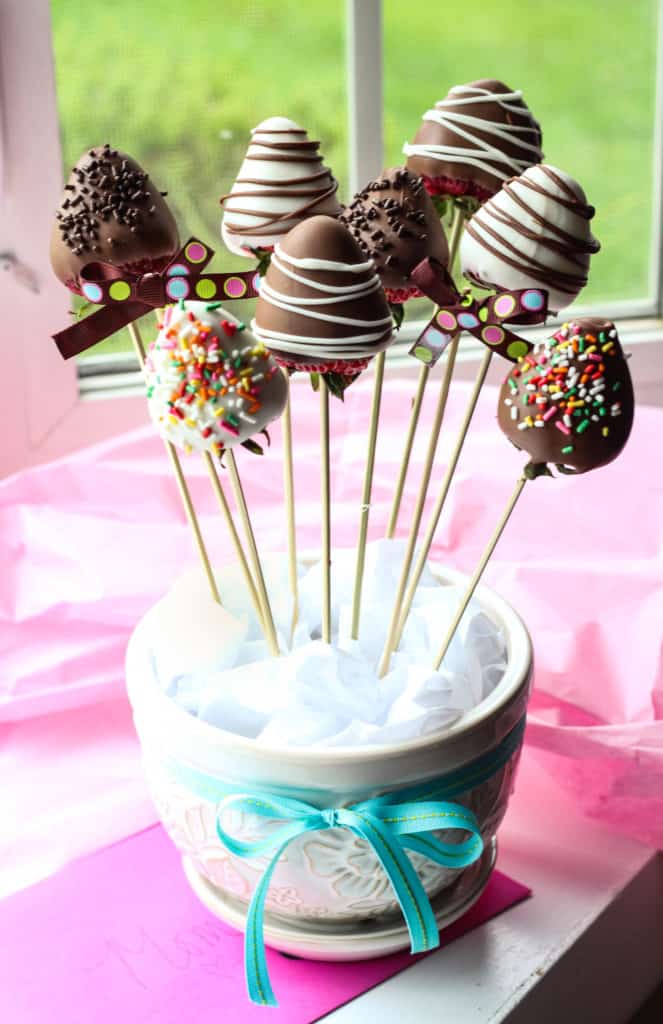 Ready to present to "G"! I know she'll be thrilled to hear that the girls helped. It was a family affair!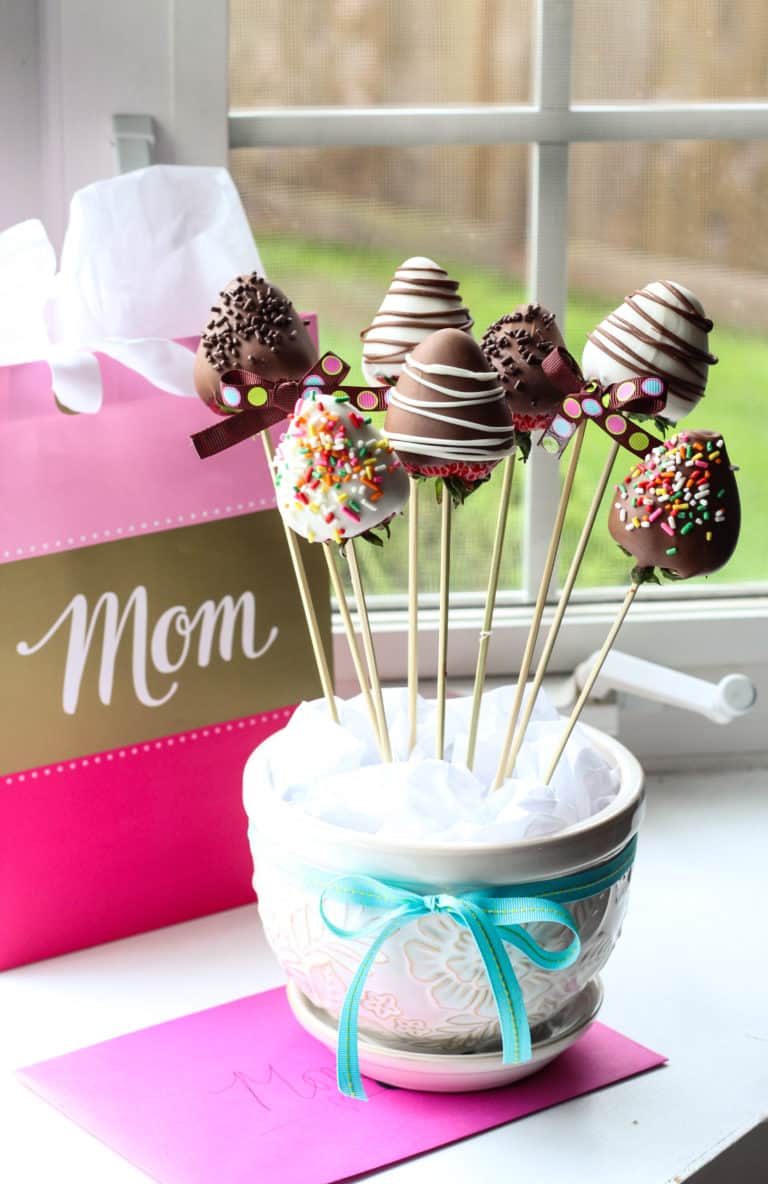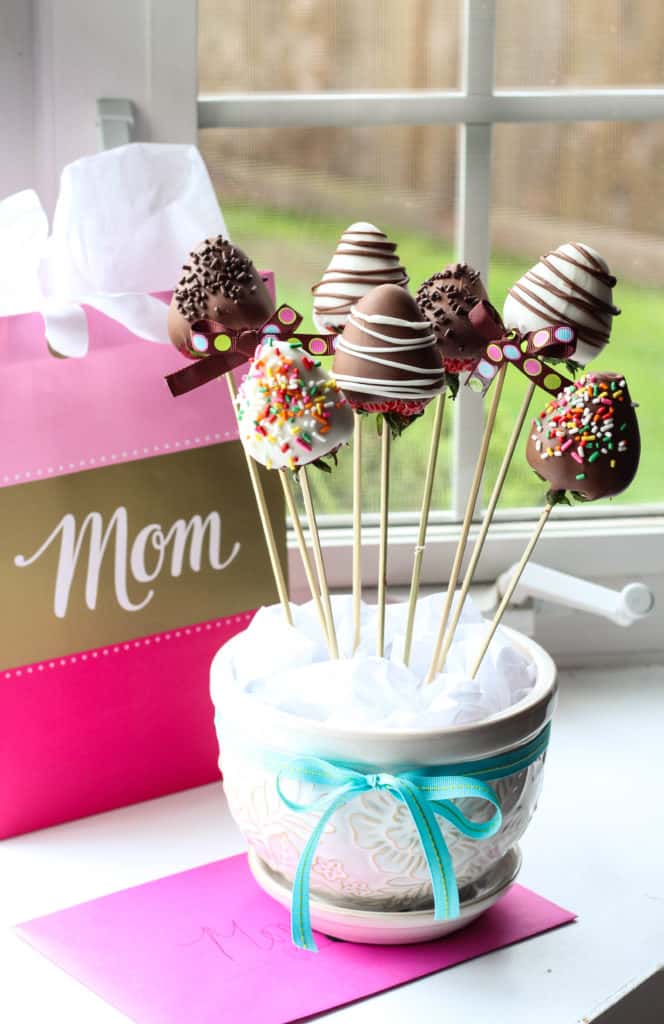 Love this fruit bouquet? Want more Mother-Day inspired ideas? Check out these Toffee Caramel No Bake Mini Cheesecakes, perfect for gift-giving!