Share a little bit of sweetness this Valentine's Day, with charming little Caramel No Bake Cheesecakes. Make in mini jars for gift-giving!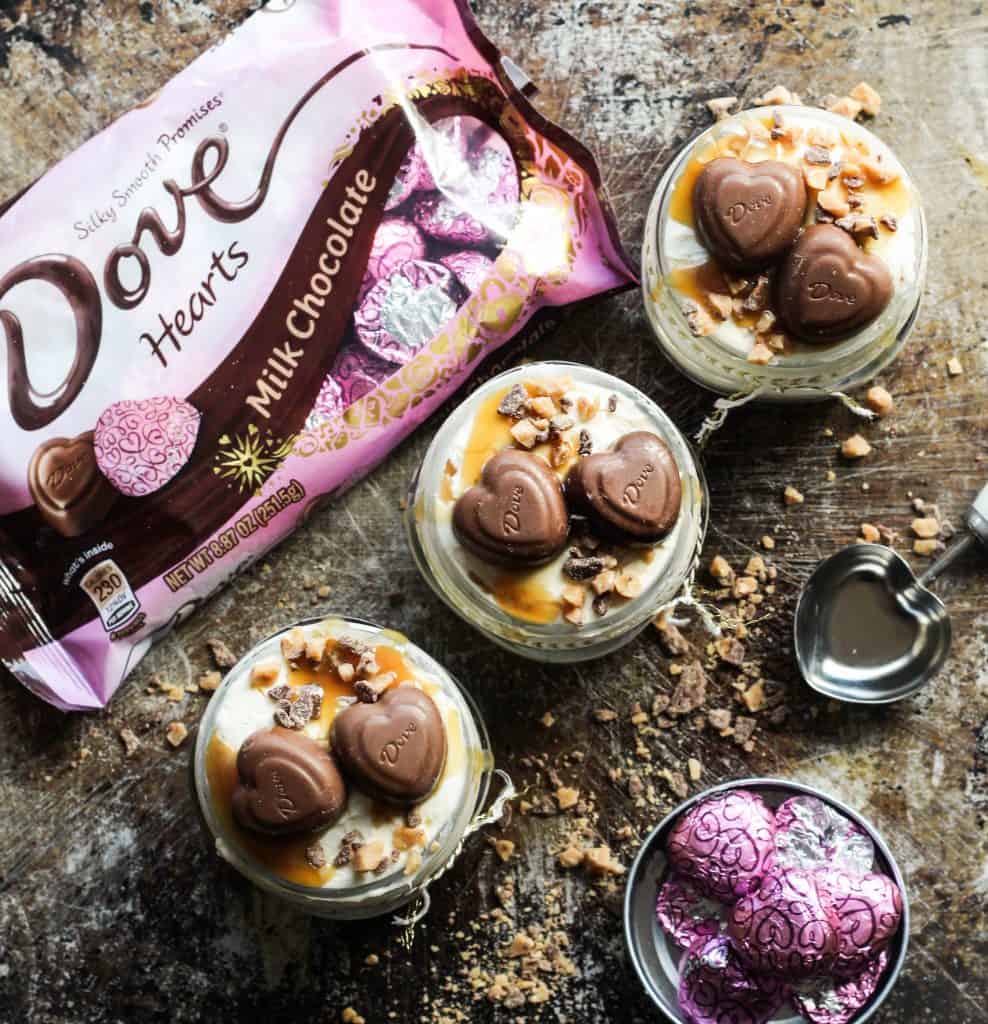 Dove Promises are the perfect topping for these no bake cheesecakes. The adorable heart shapes are so festive. I love to use them in Valentine's Day goodies.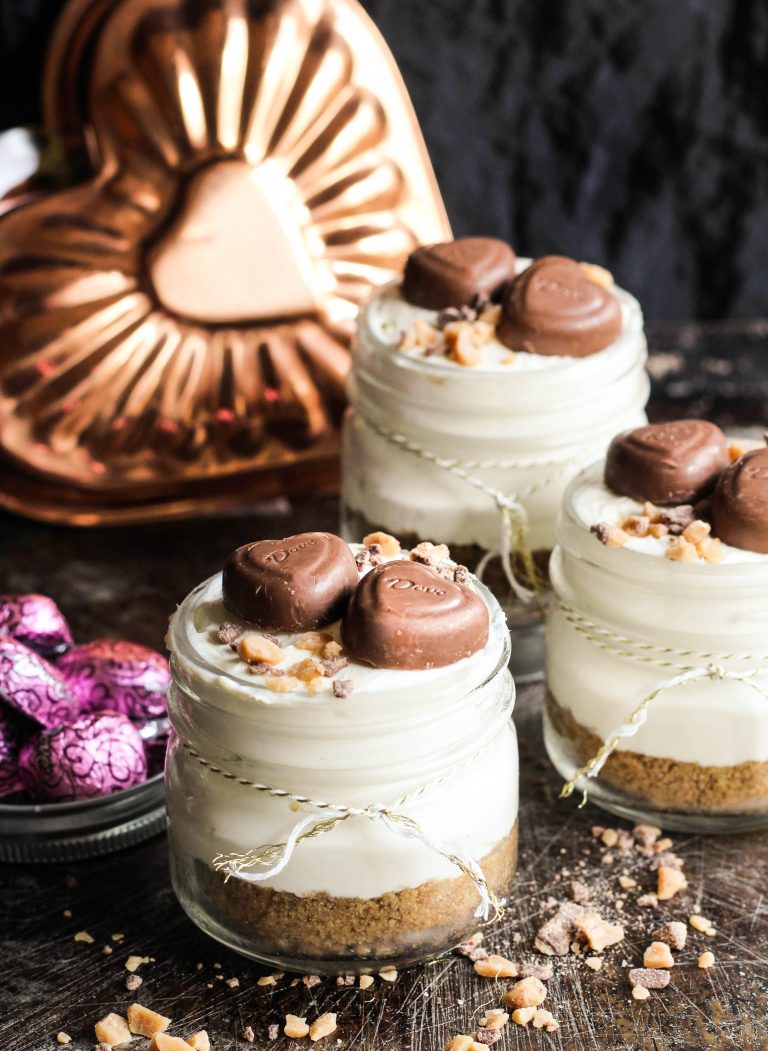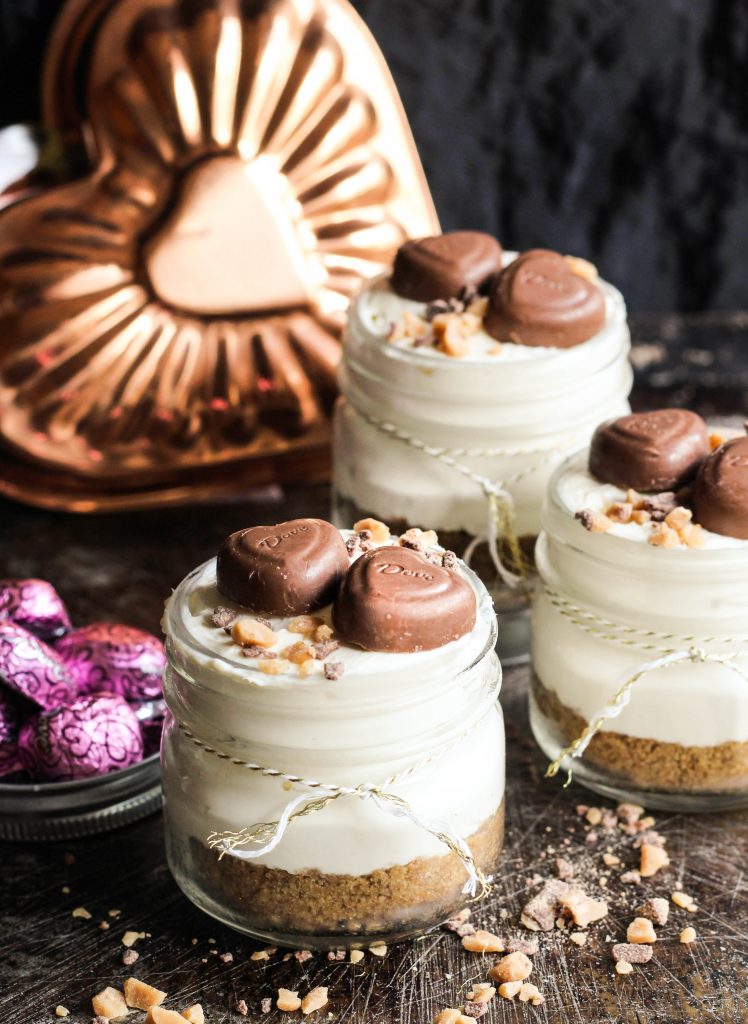 I get a kick out of the little messages inside the wrappers, and the velvety smooth chocolate hearts are perfect for adding to holiday recipes, like these no bake cheesecakes.
I'm all about the no-bake desserts! Who doesn't love creamy cheesecake in a fraction of the time? With a few simple ingredients and cute little jars, you can make a pretty special treat for someone deserving.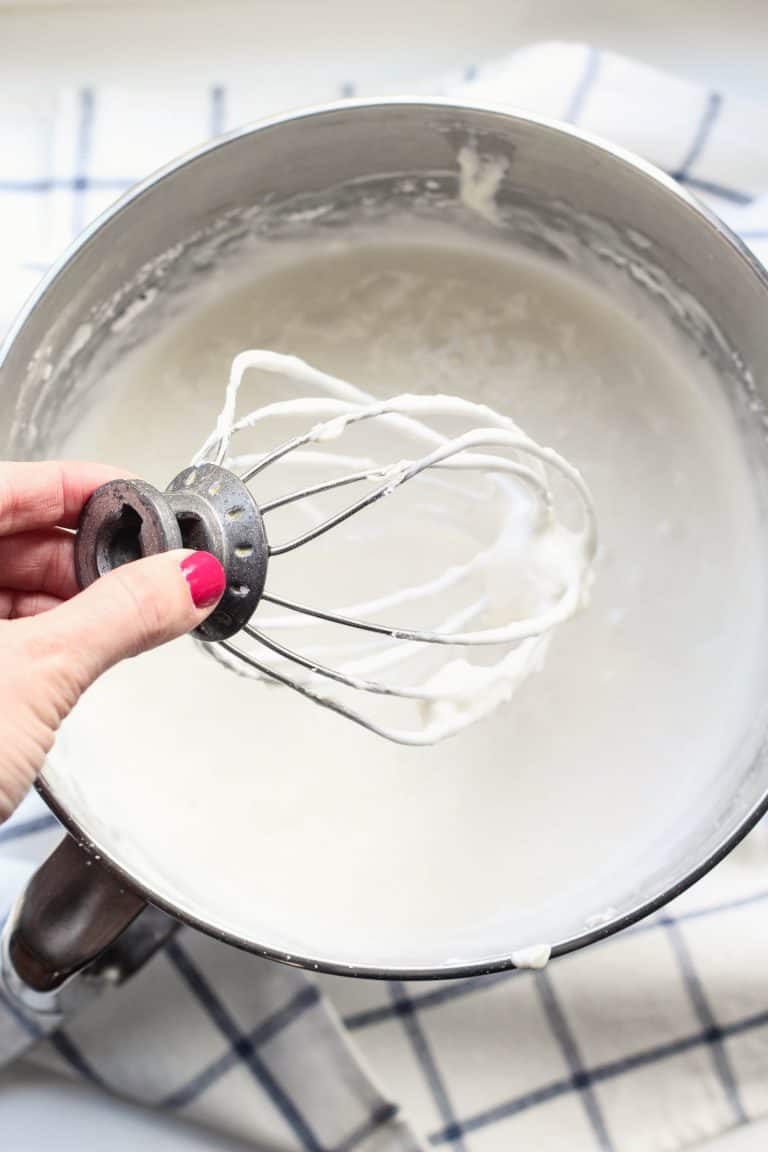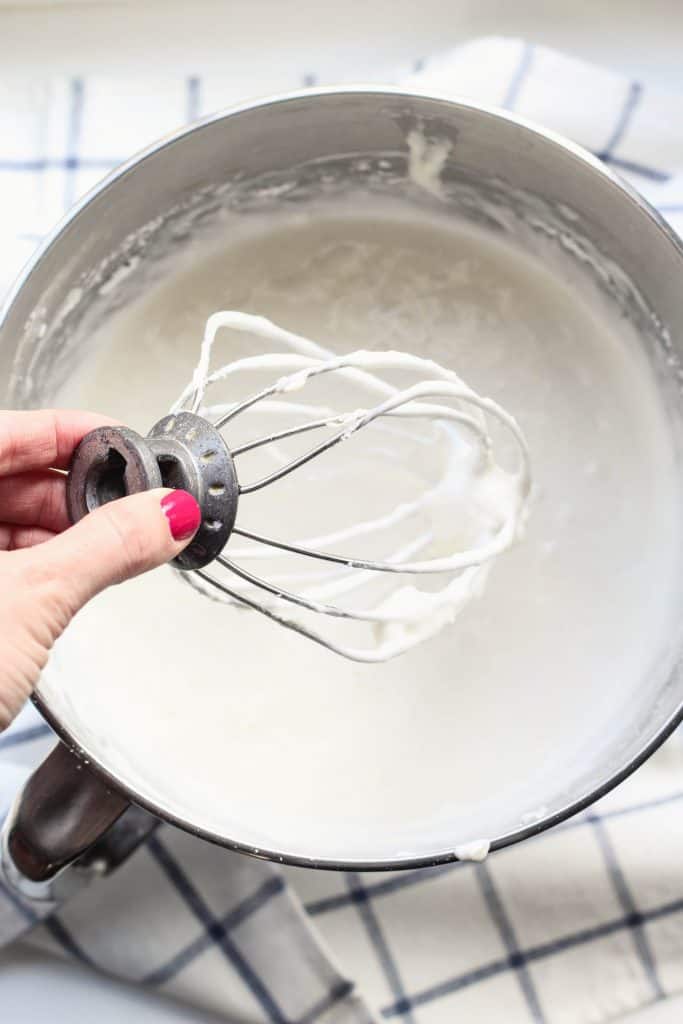 Simply blend up cream cheese, powdered sugar, and whipping cream for the cheesecake filling. Use your food processor or blender for the crust– and ground up graham crackers, toffee pieces, and melted butter until smooth.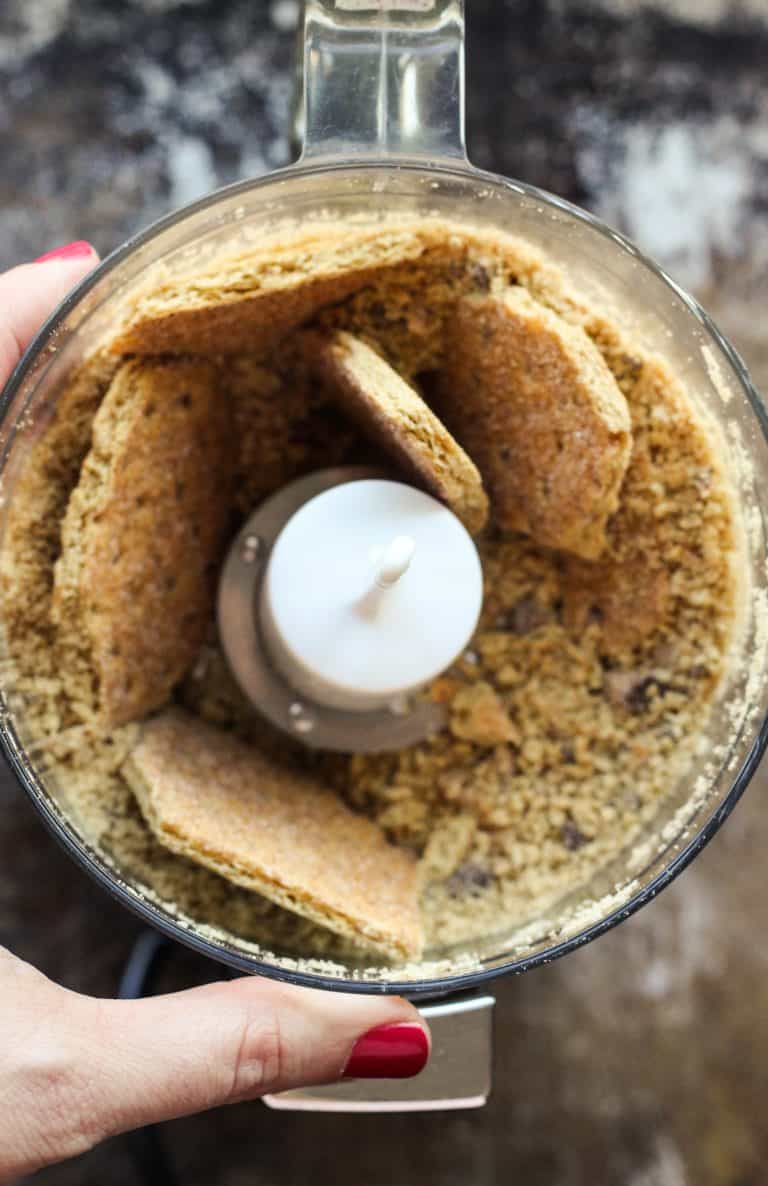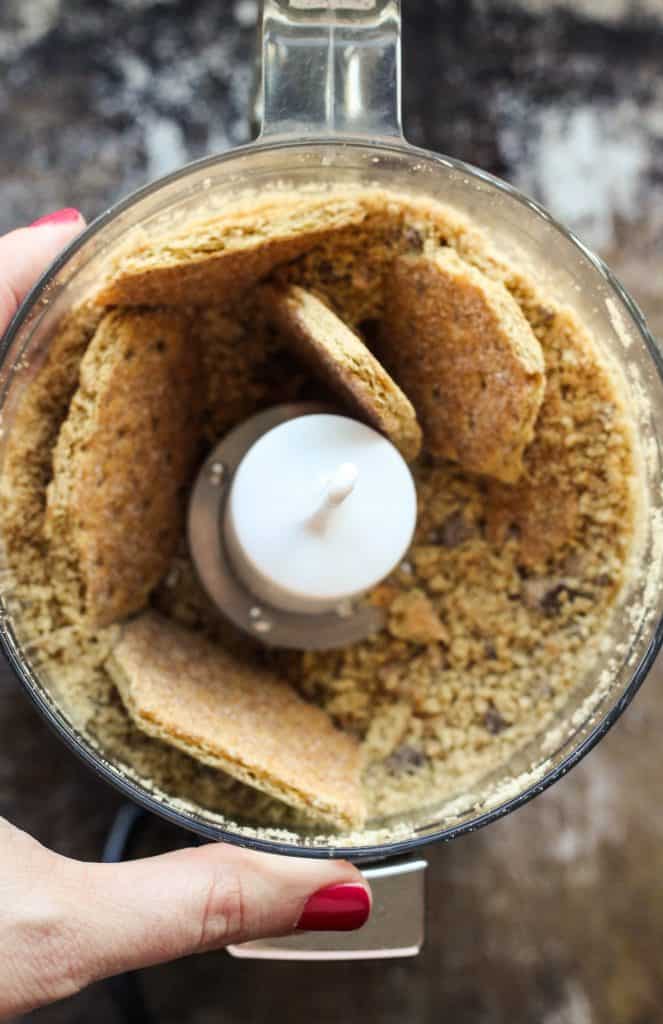 Next, press the crumb mixture into the bottom of small glass jars until it forms an even layer.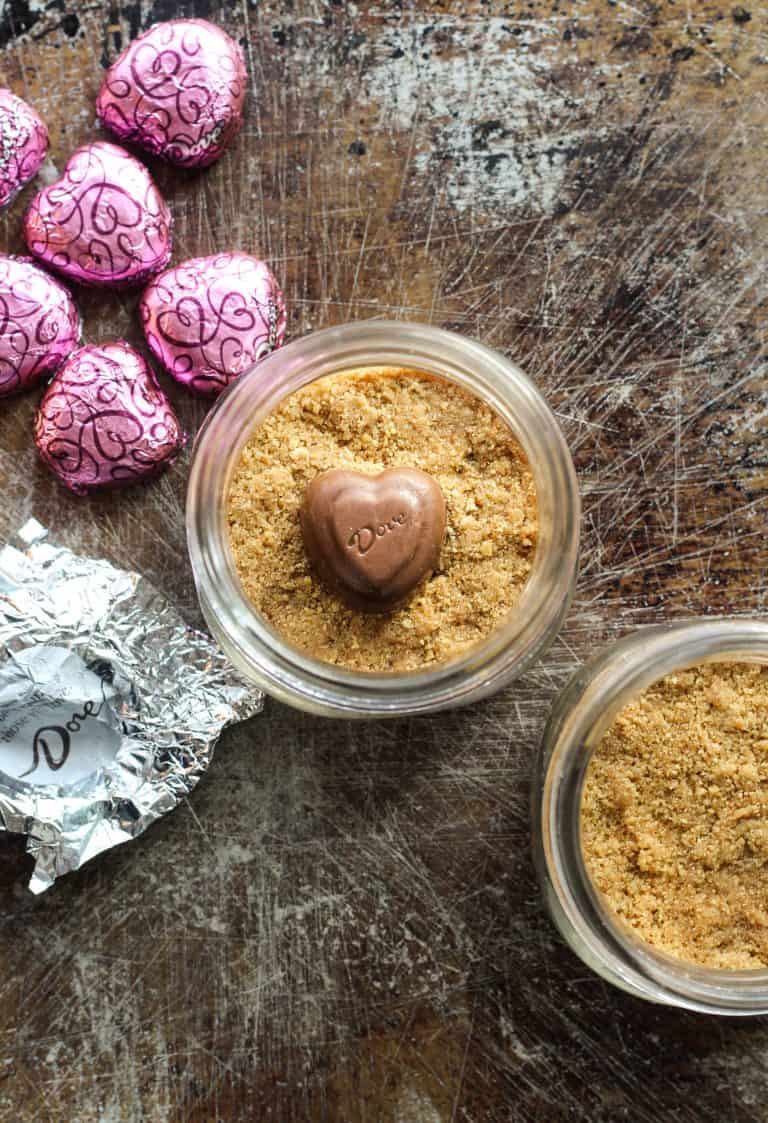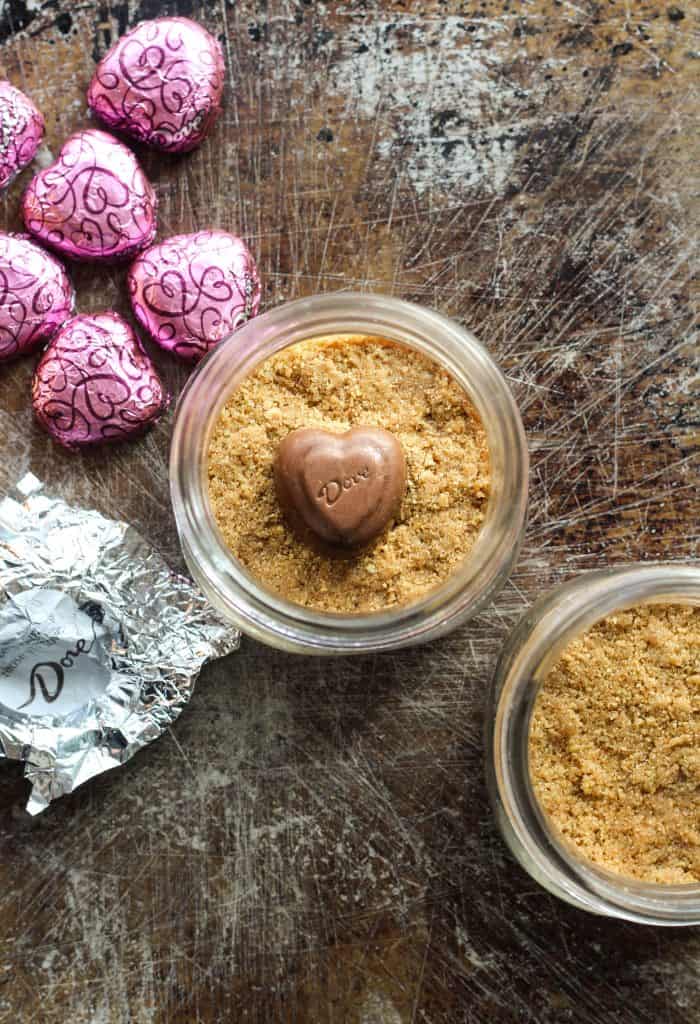 Add one DOVE® chocolate on top of the crust, and fill the jar with the cheesecake mixture. Press with the back of a spoon or spatula to fill in the jars completely.
Top with another DOVE® chocolate, and finish off with a sprinkle of toffee & a drizzle of caramel syrup. Ready for gift-giving!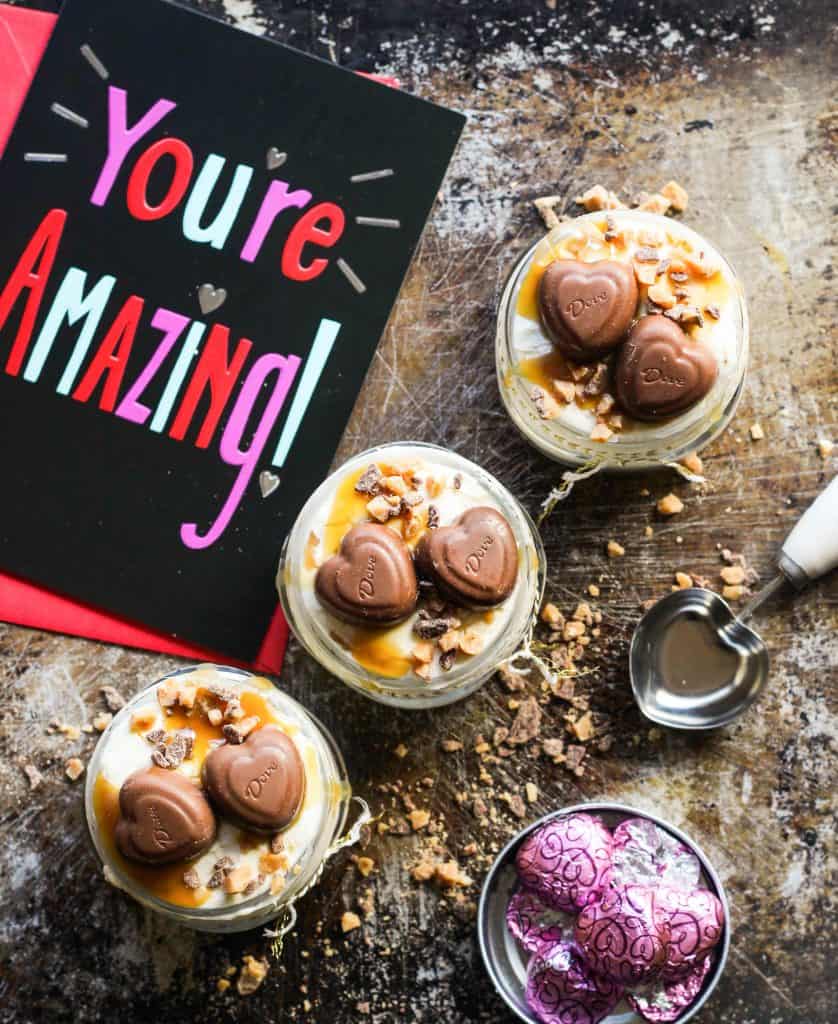 Making these little cheesecakes is a simple (& delicious!) way to show others that you care. With just minutes of prep time, you have a sweet treat to share with family & friends.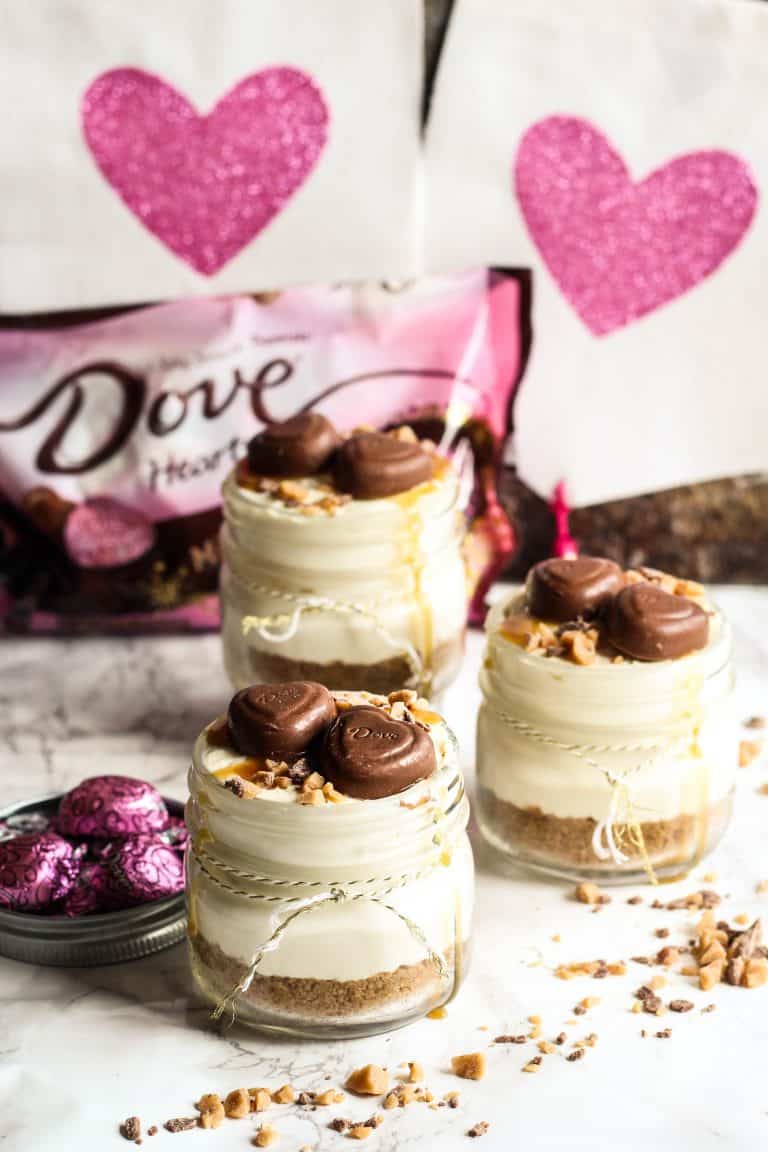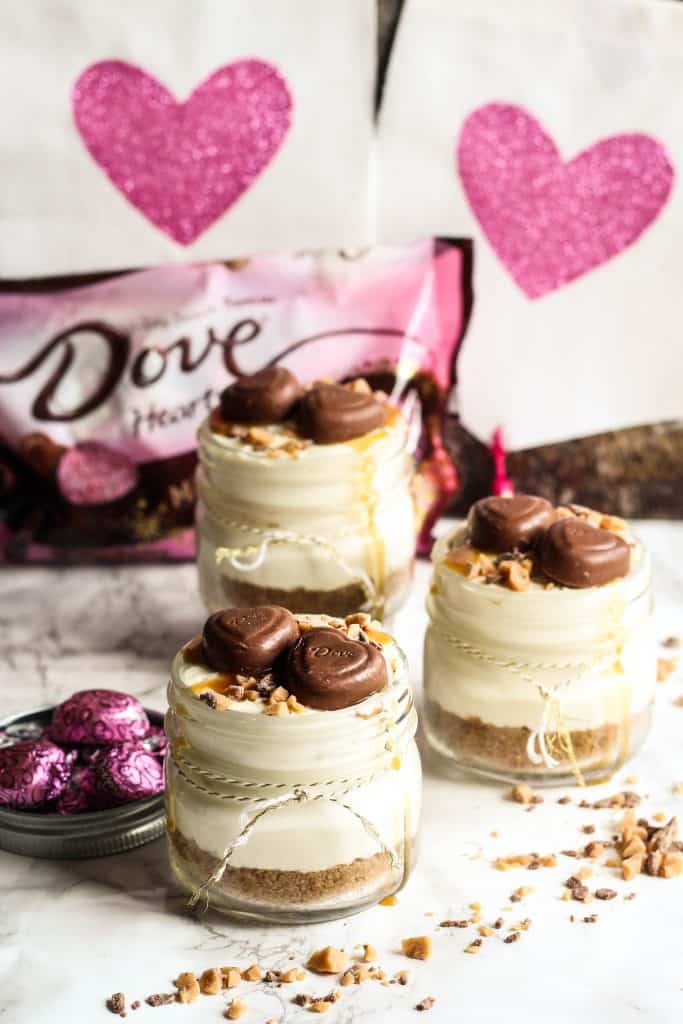 Love these Caramel Toffee No Bake Cheesecakes? Try another no-bake cheesecake recipe!