This post has been sponsored by Danimals, Glad, Hidden Valley Ranch, Horizon Organic, Kleenex, and NABISCO. All thoughts and opinions are my own.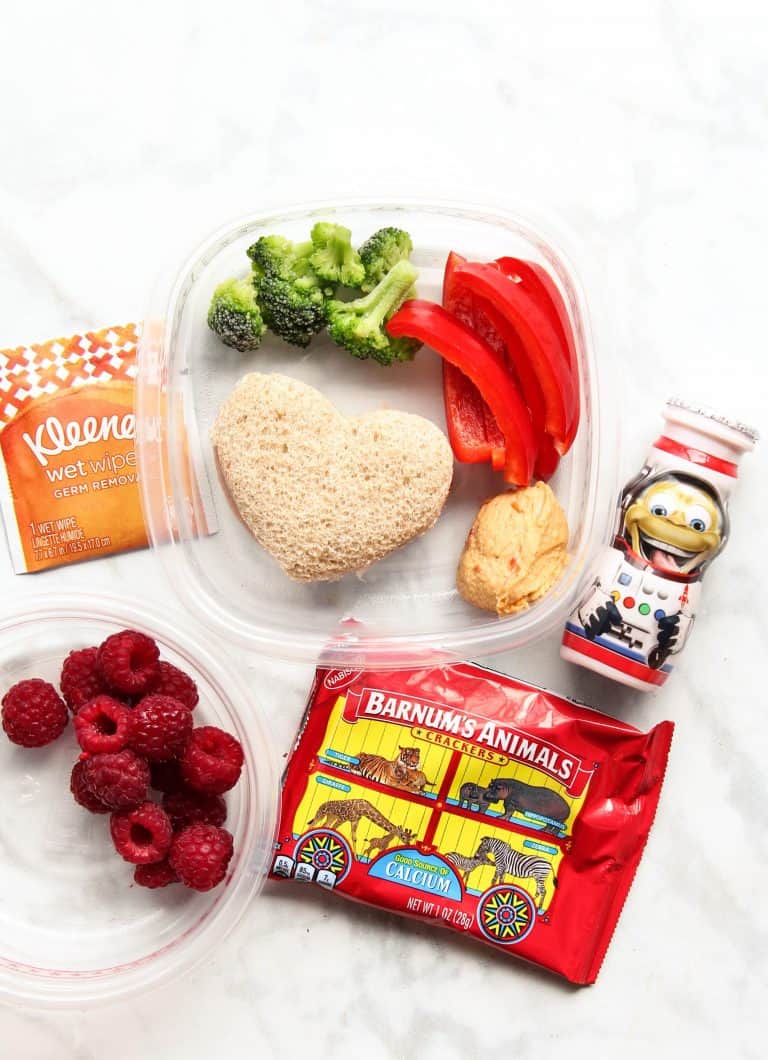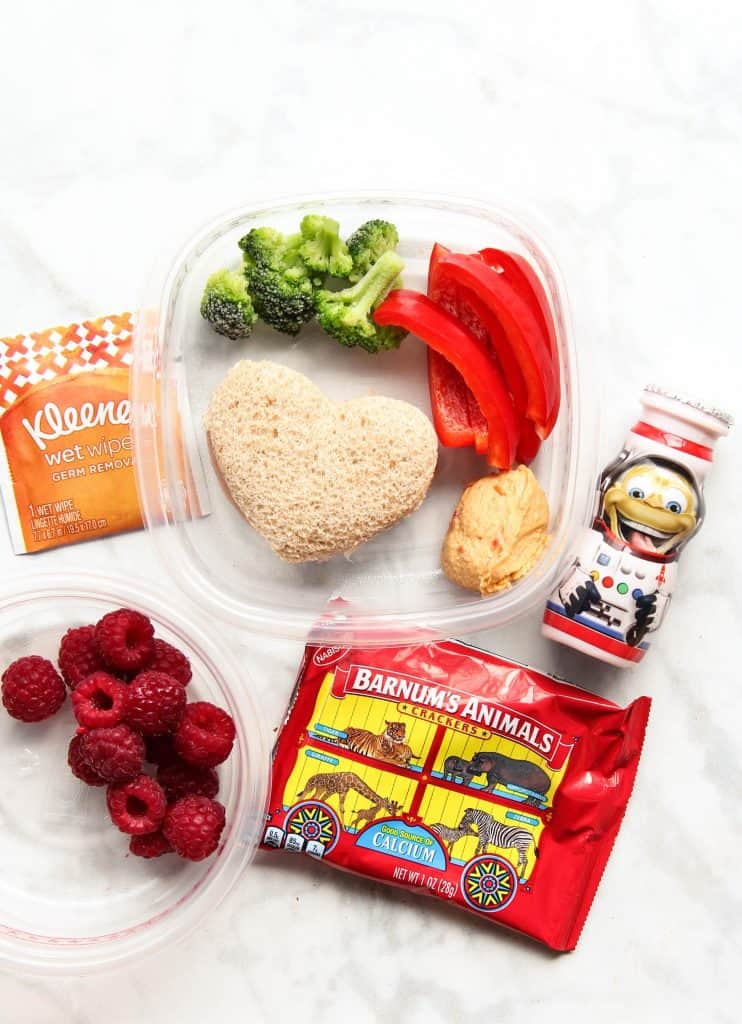 Save time by trying these meal prep tips for kids' lunches! Use batch-prepping and kid-friendly lunch box staples to get those lunches made in record time.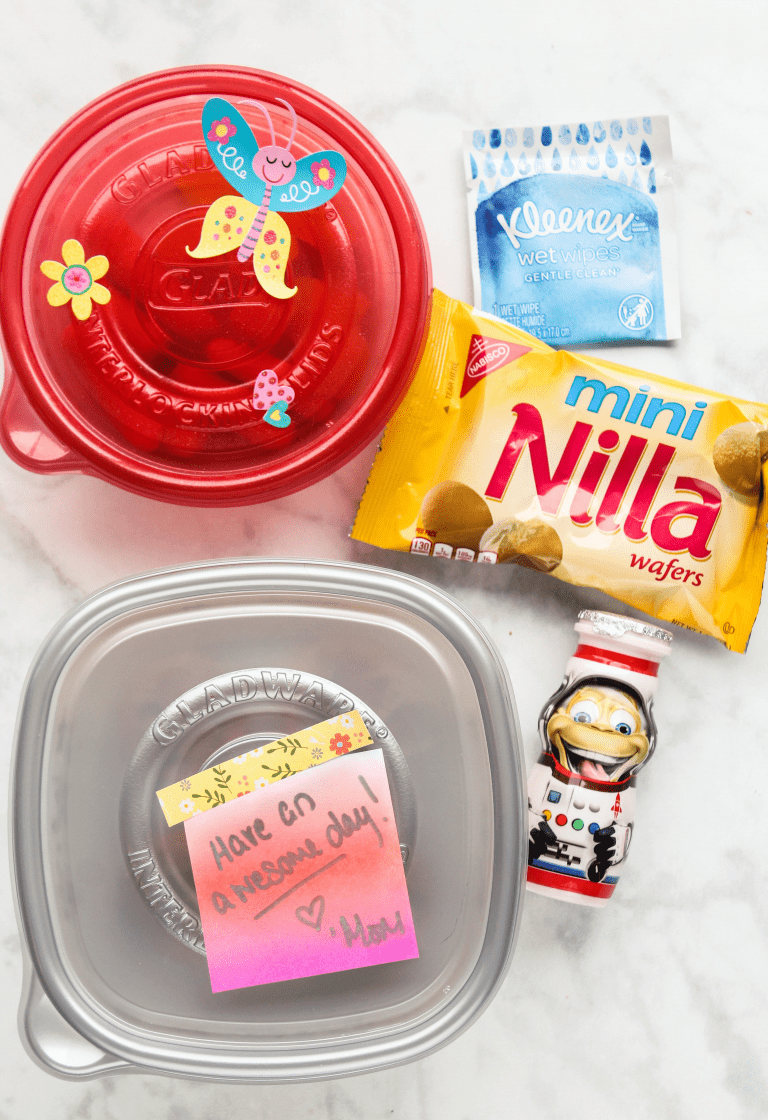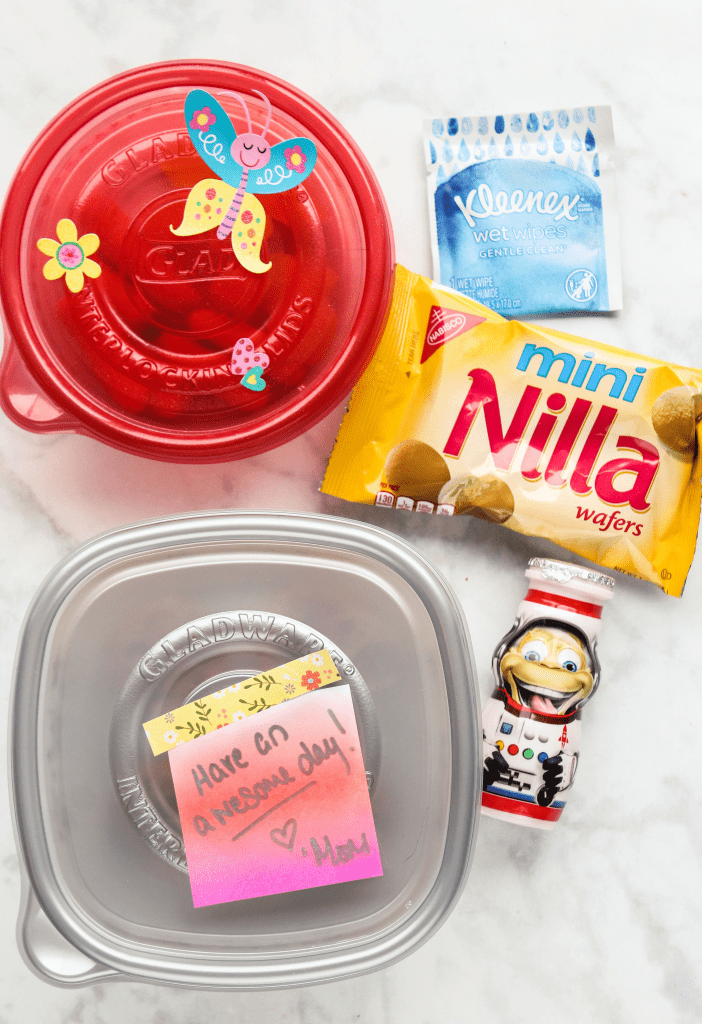 Learning how to batch prep school lunches was a game changer for me. I use the Glad MatchWare Food Storage Containers – Americana Edition—and NABISCO Cookie Multipacks from Target to get a week's worth of lunches prepped in minutes.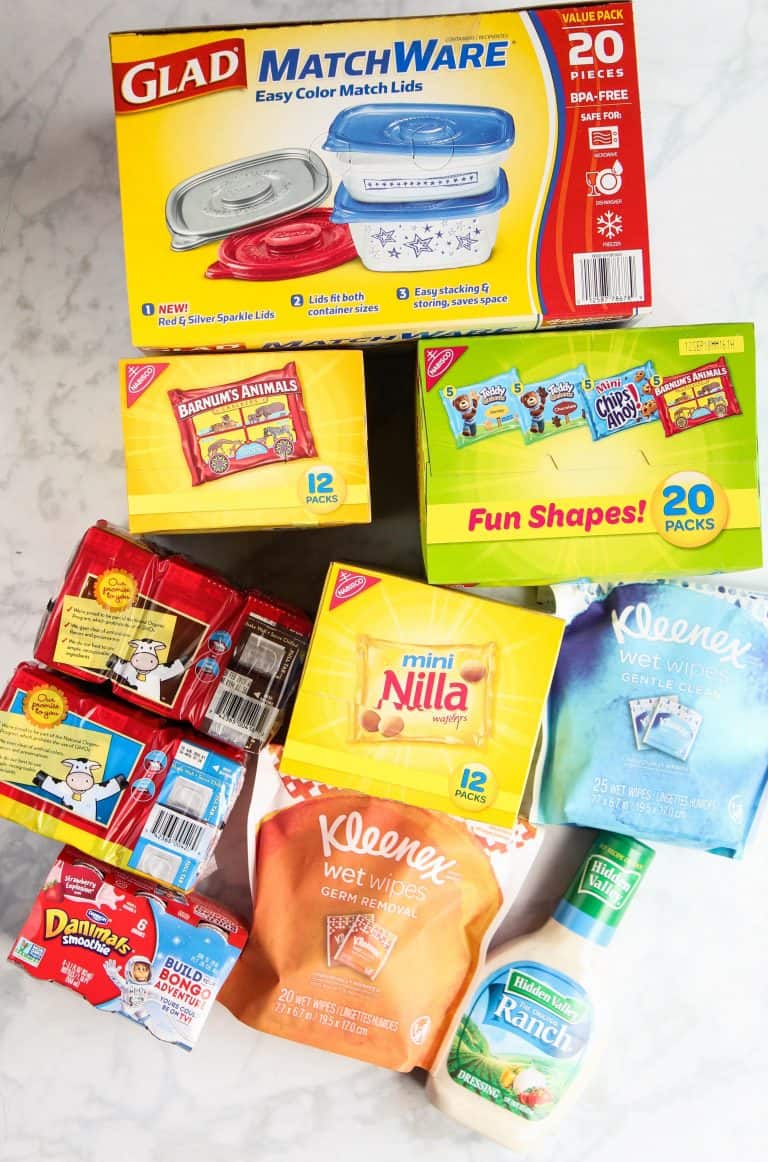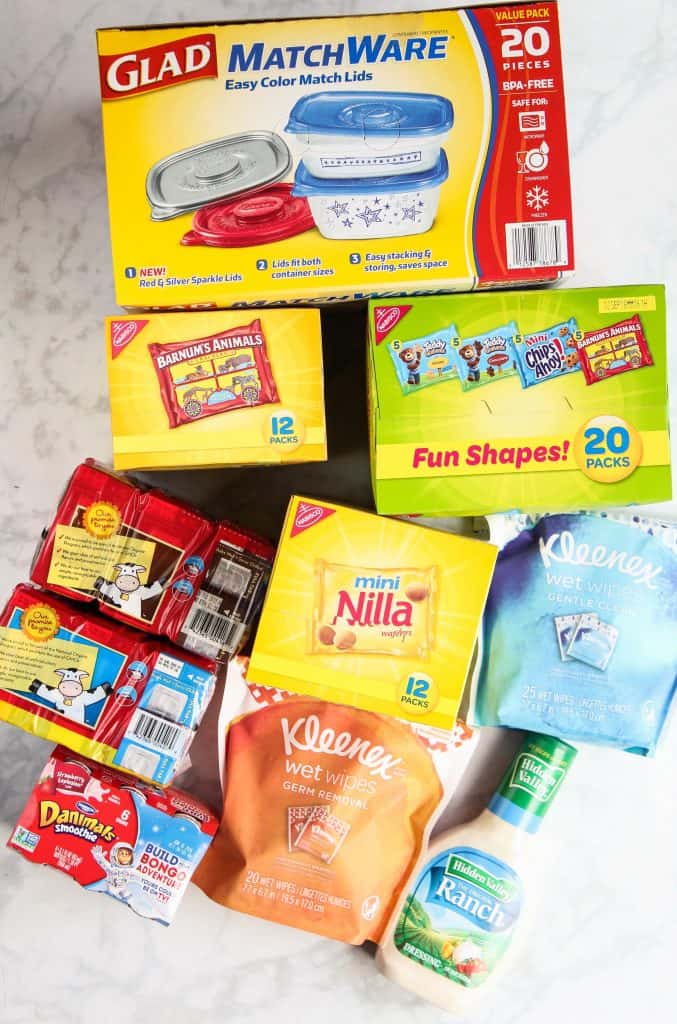 Target is my one-stop shop for kid-friendly food & lunchtime solutions. I grabbed some Glad Matchware Food Storage Containers in the food packaging aisle, and was on my way to pick up some necessities for kid-approved lunches.
We love these NABISCO multipacks for convenience! They come in a variety of options and they are super easy to pack into the lunches which is a timesaver for me. Getting the kids involved is a great way to ensure they'll enjoy their lunch!
My kids also love when I  use cookie cutters & make shapes in their food. Using hearts, stars, or even sports symbols, we have a blast making their sandwiches into little works of art.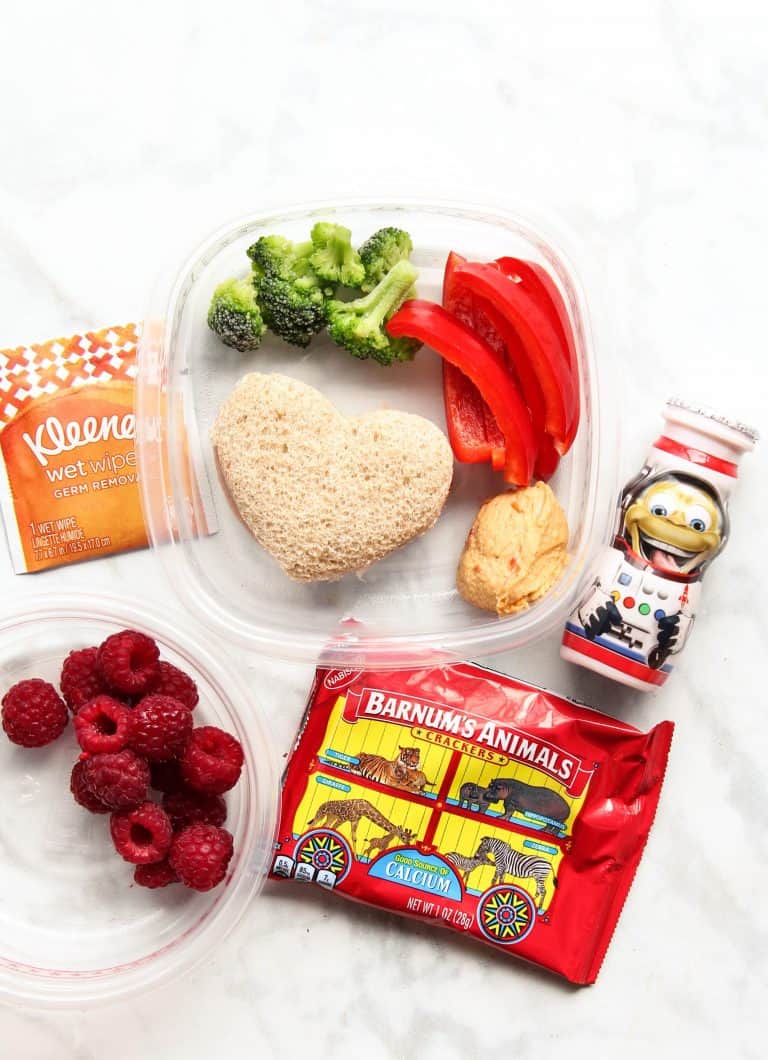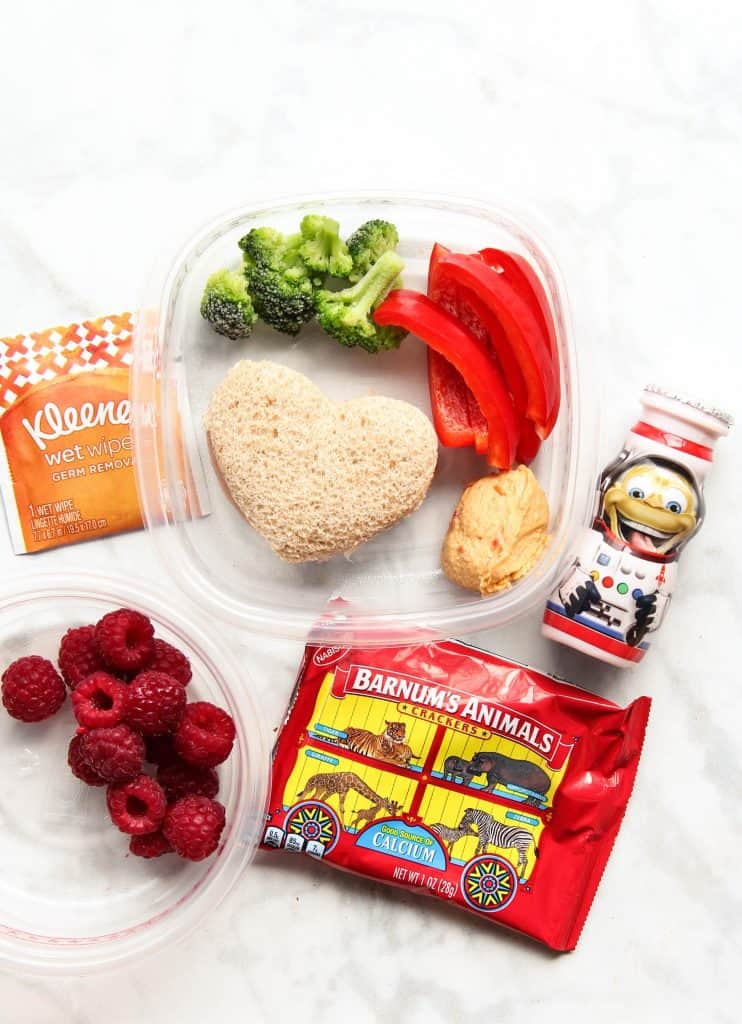 Check out these ham and American cheese sandwich cut outs!
You'll need–
1 slice American cheese, cut in thirds
3 slices ham (1.5 oz)
1 tbsp Hidden Valley Ranch Dressing
2 slices whole wheat bread
Layer the sandwiches, adding the Hidden Valley Ranch Dressing, and top with a slice of whole wheat bread. Cut the finished sandwiches into fun shapes!
To complete this lunch, I also like to add:
5 broccoli trees and 1/2 bell pepper
2 Tbsp hummus
1/2 cup raspberries
BARNUM's Animal Crackers
and Danimals Strawberry Smoothie
As a fun extra, I like to add in notes & stickers. Every little kid loves a note from mom! Plus the stickers are a pop of color in their day and a little something silly. Just another way to personalize the lunch & make it theirs.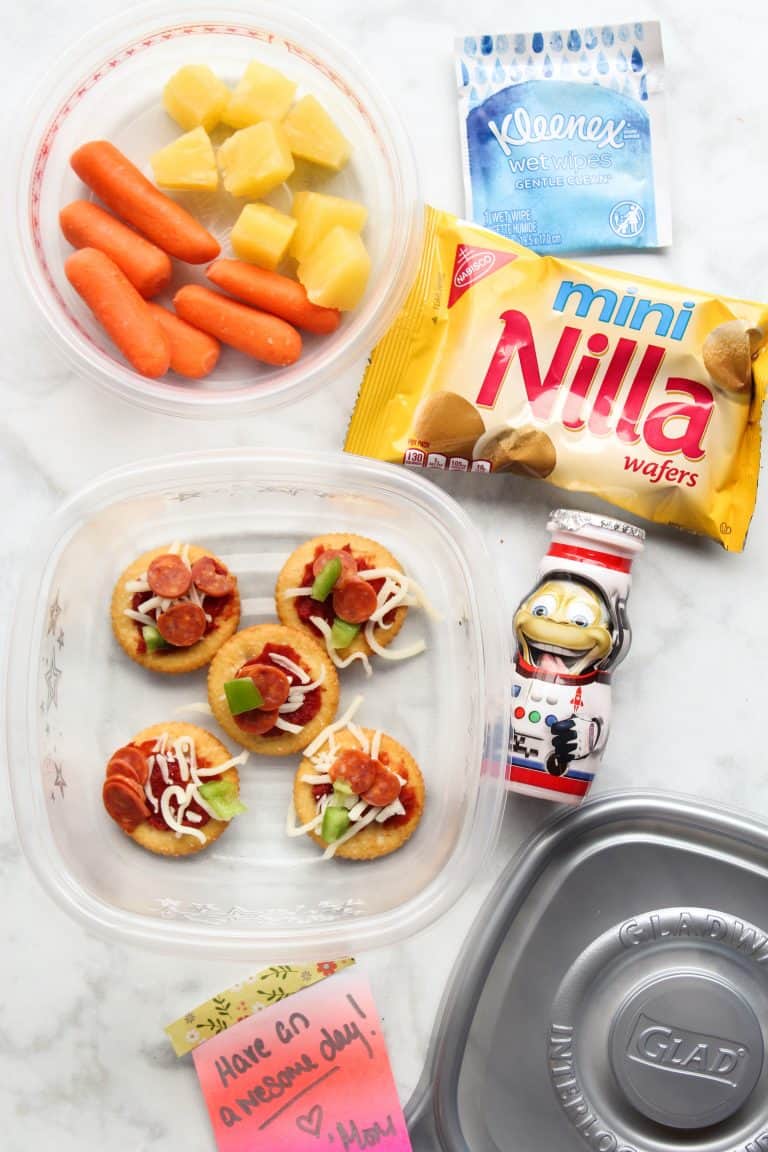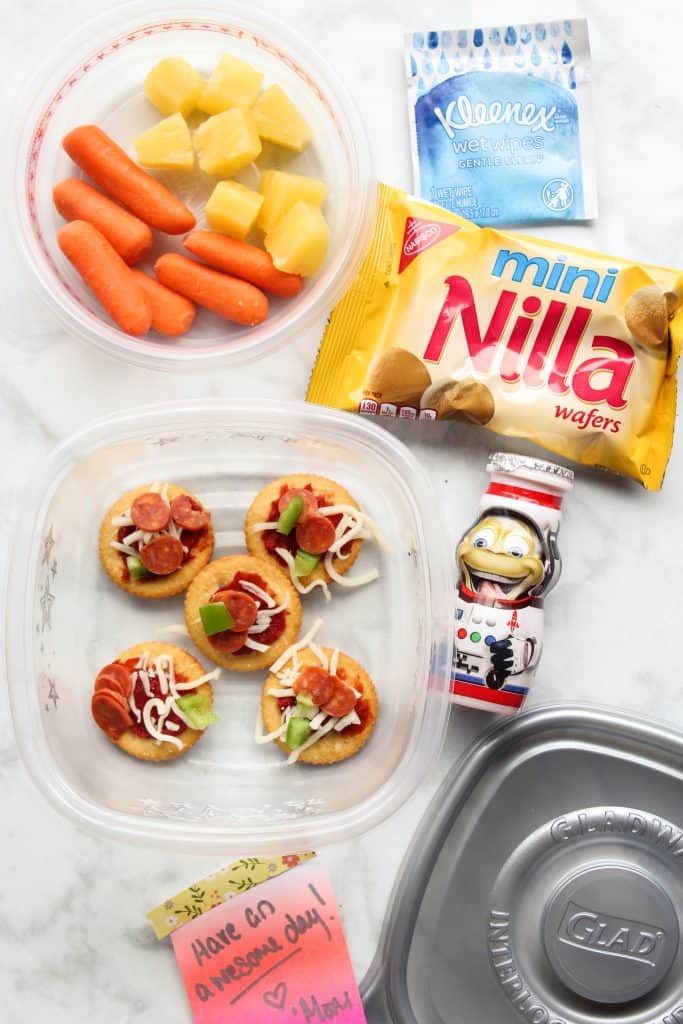 Another kid-approved recipe? These DIY Pepperoni Pizzas: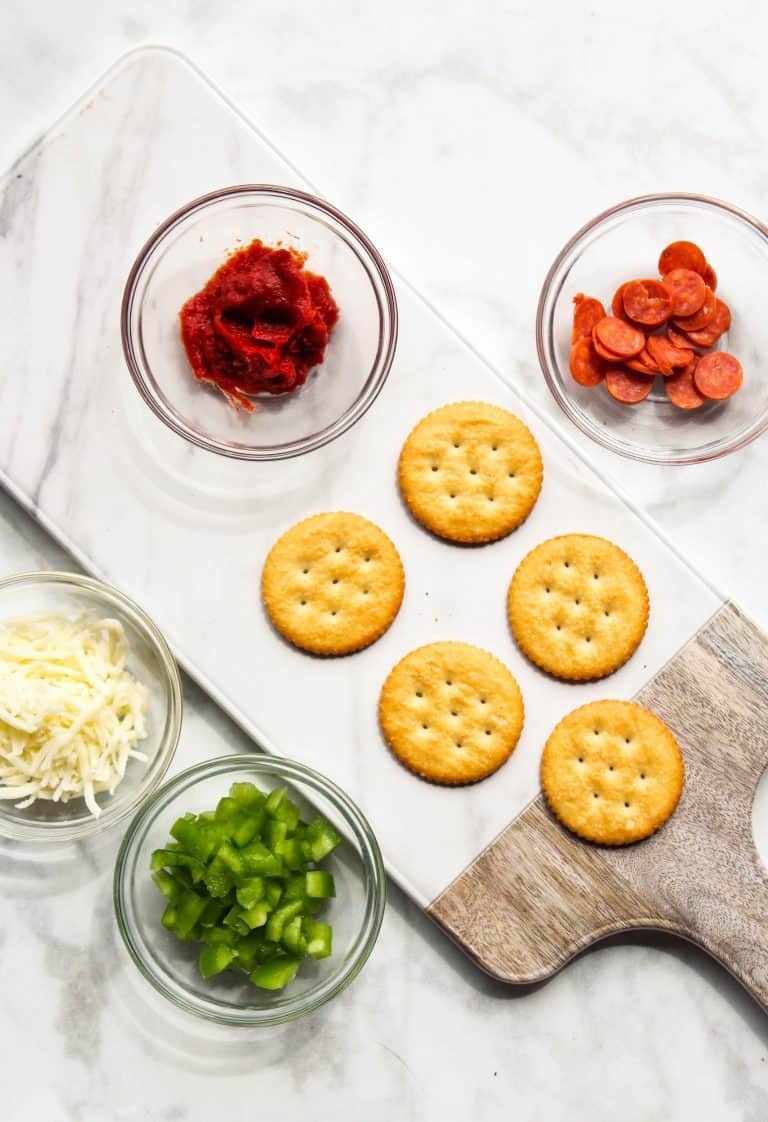 5 Ritz Crackers
2 tbsp pizza sauce
1/4 cup shredded part-skim mozzarella cheese
1/4 green pepper, chopped
1/2 oz mini pepperoni
Top Ritz Crackers with pizza toppings and enjoy! Add a few snacks to complete the lunch:
6 carrot sticks
1/2 cup pineapple chunks
Mini NILLA Wafers
Danimals Strawberry Smoothie
And don't forget the Kleenex Wet Wipes! From one parent to another, these are a lifesaver for keeping kids and lunches tidy. The kids can do a quick wipe-up at school, and come back to class with clean hands.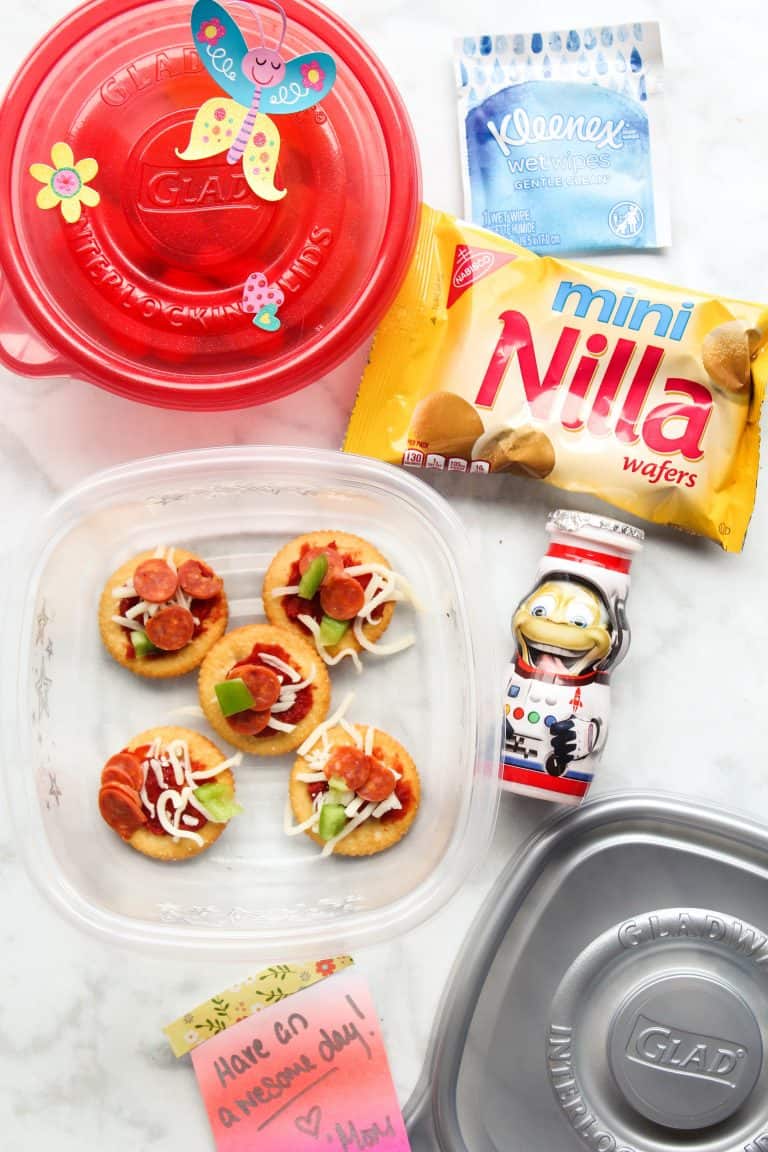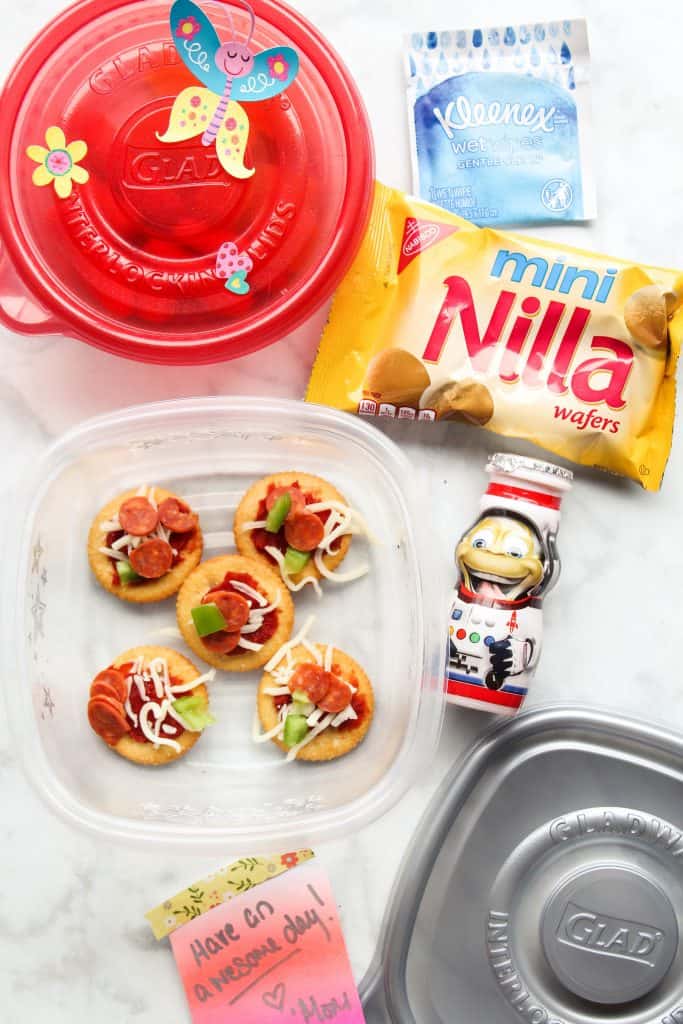 To grab everything you need to make lunches your kid will love, stop by Target. A few of our favorite lunch box items are the NABISCO Cookie Multipacks, BARNUM'S Animals Crackers, Mini NILLA Wafers,  Hidden Valley Ranch, and to drink-Danimals Smoothies and Horizon Organic Single Serve Milk Boxes. Check them out! Kid-approved & perfect for batch-prepping kids' lunches. And don't miss the Kleenex Wet Wipes-you'll love them for a refreshing & gentle clean-up at home or for sending to school. So convenient!
I hope these tips save you some time when prepping lunches. Bring your kids in to help & make it a family activity. Using Glad Matchware Food Storage Containers makes batch-prepping a breeze!

Head to Target HERE to stock up on everything you need for lunches this school year!