A creamy, spicy Chili Pepper Ranch Pizza Dipping Sauce that's a hit at the dinner table. Super simple recipe to make a cool dip perfect for pizza night!
Pizza Dipping Sauce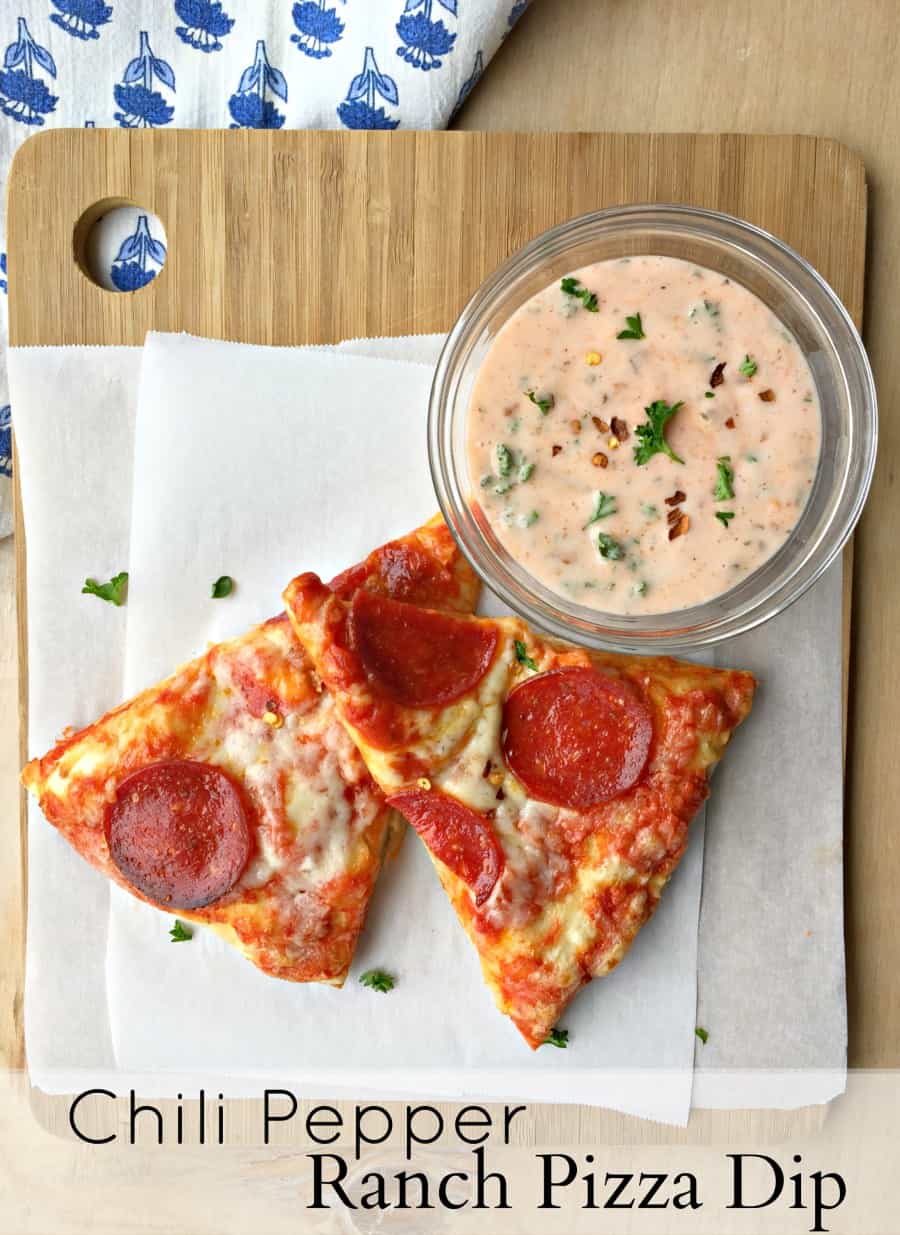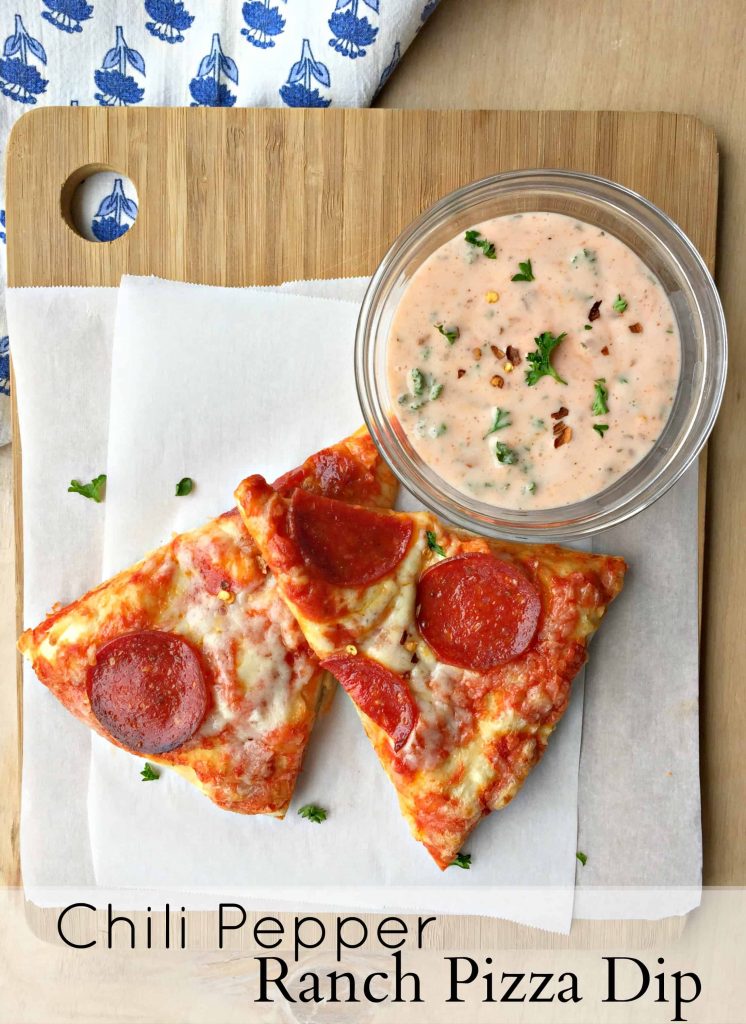 Let's get real. Dipping sauces make the dish. Whether it's sushi, bread sticks, egg rolls, fruit kabobs, or even French toast….anytime you add a dipping sauce, it makes things better. A lot better. You can add complimentary flavors and textures; and make a familiar food more special.
INGREDIENTS
ranch dressing
hot sauce
chili pepper seasoning
red pepper flakes
garlic powder
oregano
fresh parsley
HOW DO I MAKE THIS PIZZA CRUST DIPPING SAUCE?
This could not be easier. You mix the ranch and whatever amount of hot sauce you can handle, and then just mix in the herbs! Voila!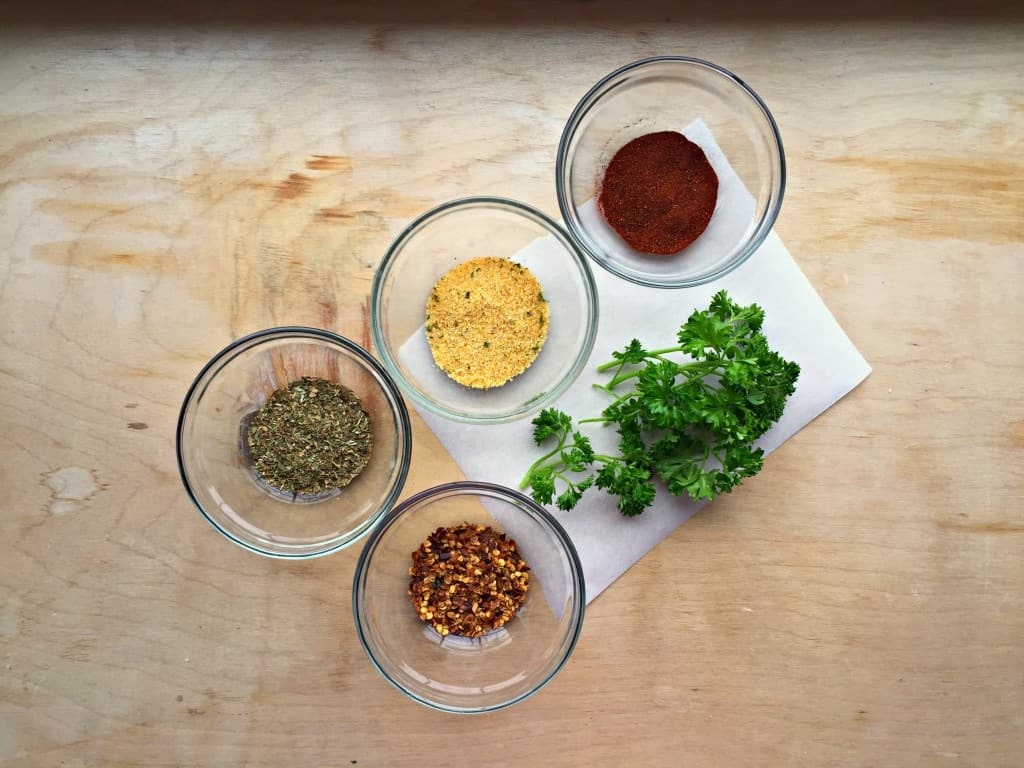 And that's exactly how I roll, especially when prepping my menu for the big game. Think about it: what's the number one food to eat during a football game? Pizza. So why not make an easy-to-throw together dipping sauce to spice things up? Get everyone's attention?
This sauce couldn't be easier to make…whip it up when the pizza is cooling off, straight out of the oven. Blend together ranch dressing & your favorite hot sauce (you could also use dry ranch mix & sour cream), add some seasonings for depth & fresh herbs for flavor.
I love to use kitchen scissors to chop herbs. Easy, clean, gives me a lot of control. Whip it up in no time flat.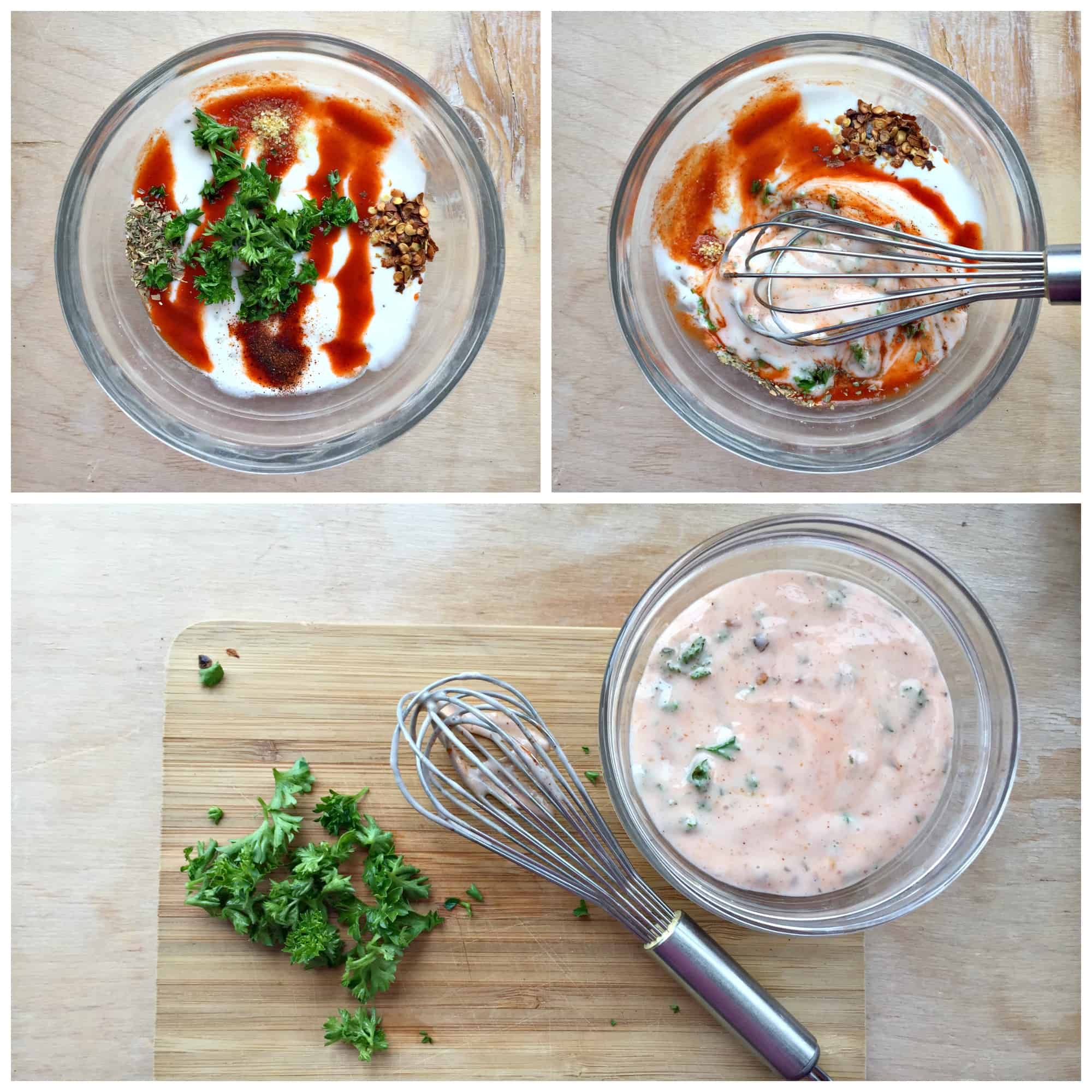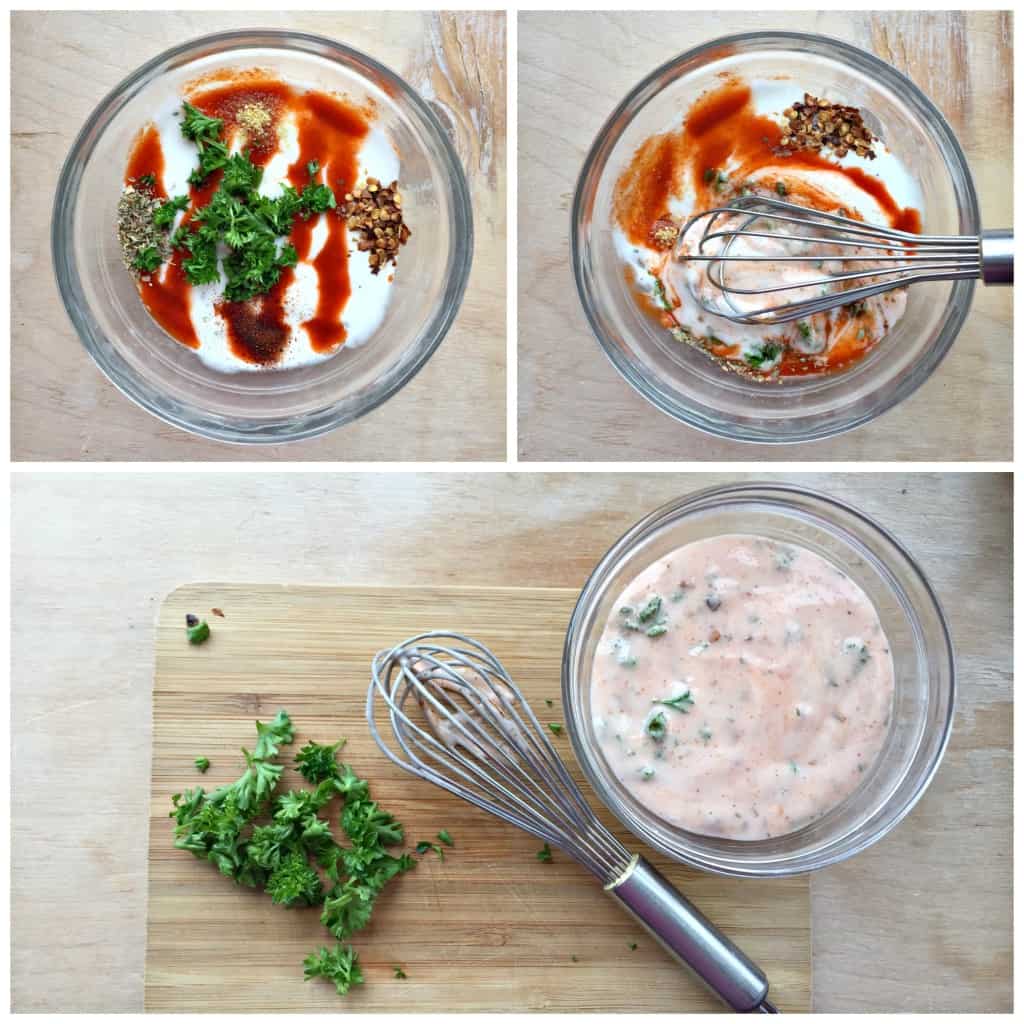 So you can get back to this: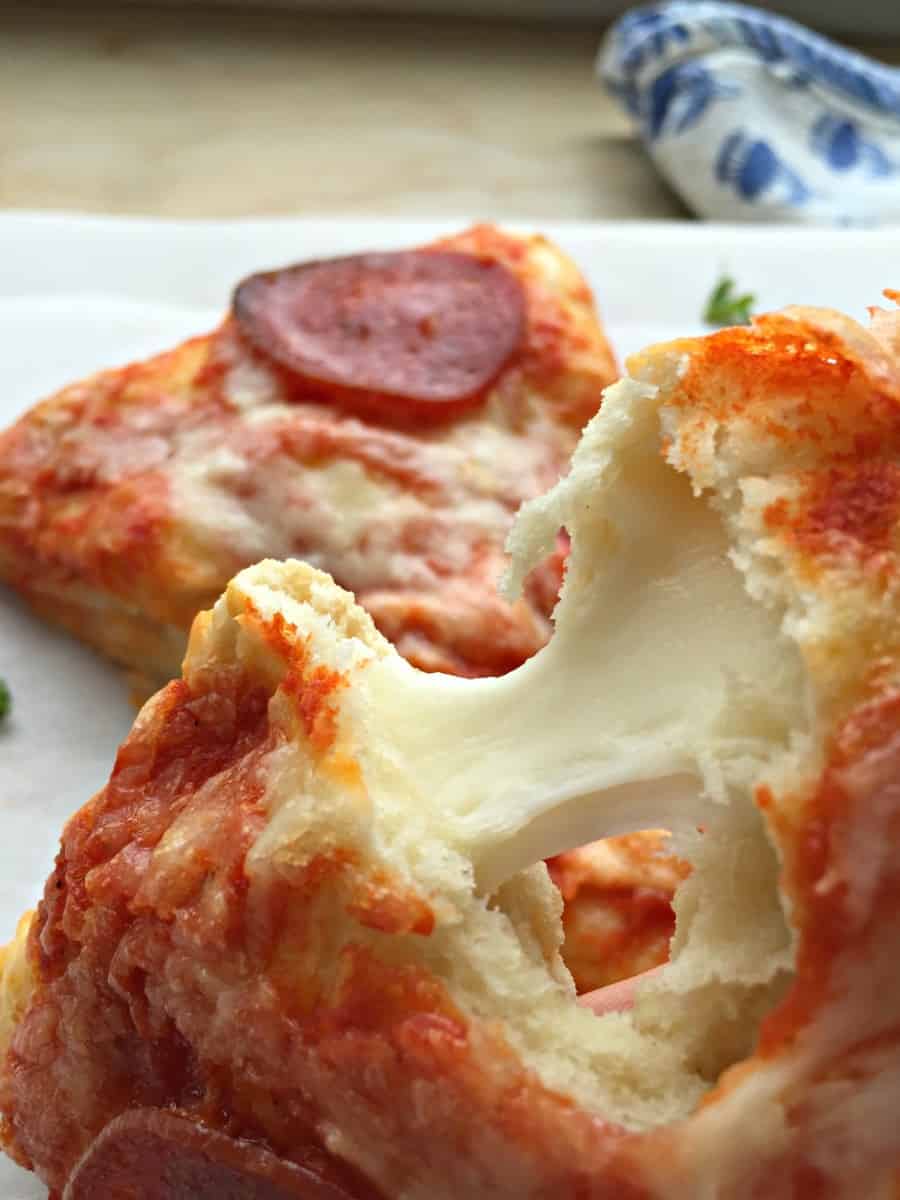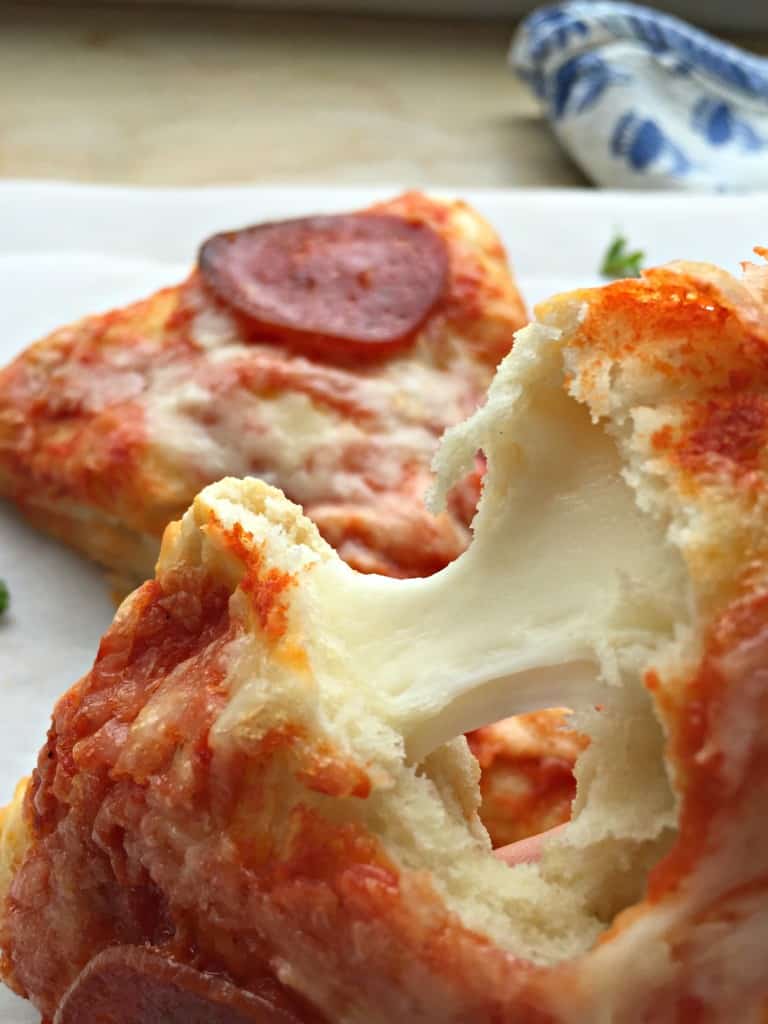 Oh, and the game. Which is almost as important as the food.
HOW CAN I JAZZ THIS UP WHEN PEOPLE ARE OVER FOR THE BIG GAME?
You must try this Volcano Pizza Dip Recipe! You basically make a homemade pizza with a "volcano" in the middle and then you fill the hole with your dip after you bake it. You can even substitute other dips that you bake right in the center! Such a showstopper for your football crowd!
If you love dipping (like I do) then you must also try my Sriracha Dipping Sauce! You won't regret it!