This shop has been compensated by Collective Bias, Inc. and its advertiser. All opinions are mine alone. #NaturalGoodness #CollectiveBias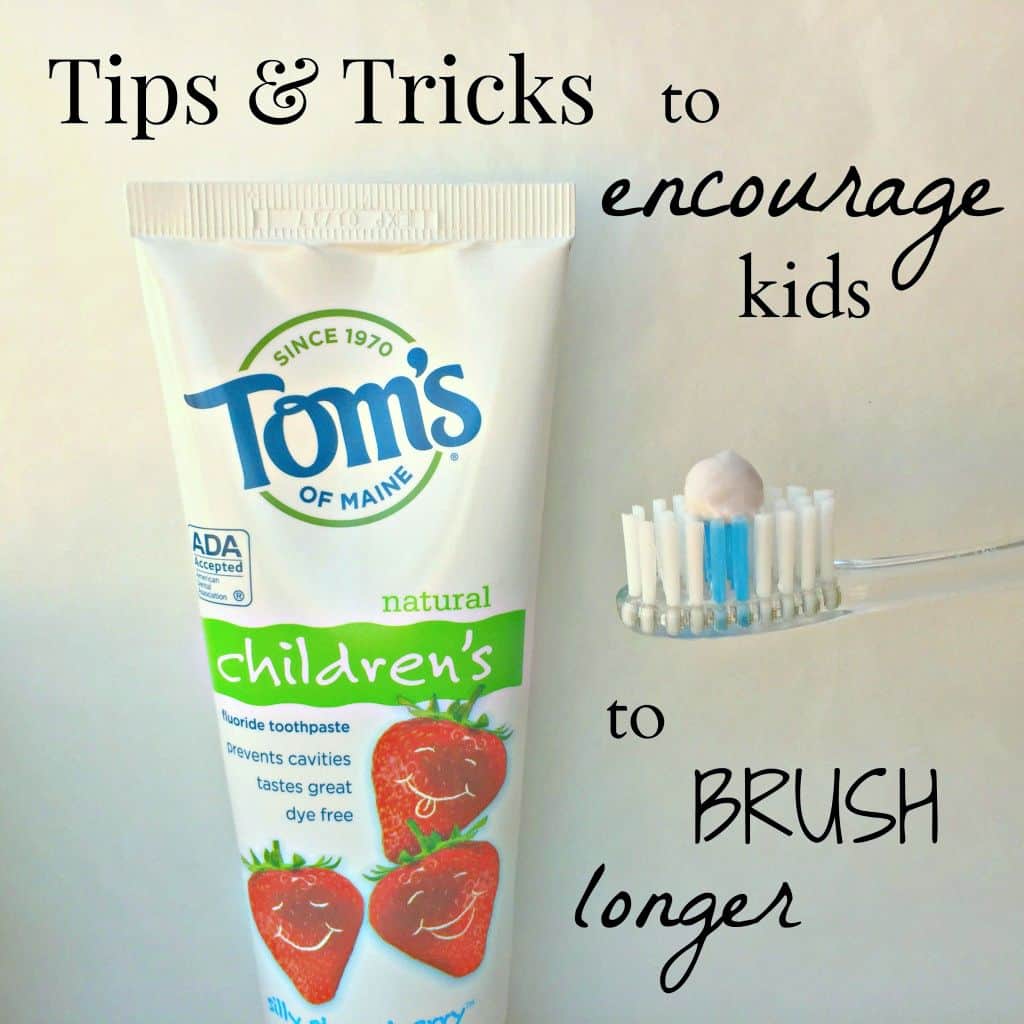 One of things about having a nearly six-year-old and an infant in your house is that you really appreciate the independence of the older child.
You look down at the baby and think, "Someday you will speak, walk, and even go to the bathroom without me being aware of it." It really gives you some perspective on how quickly a certain stage will pass.
You don't need someone to tell you that the baby years are fleeting, because you know it firsthand.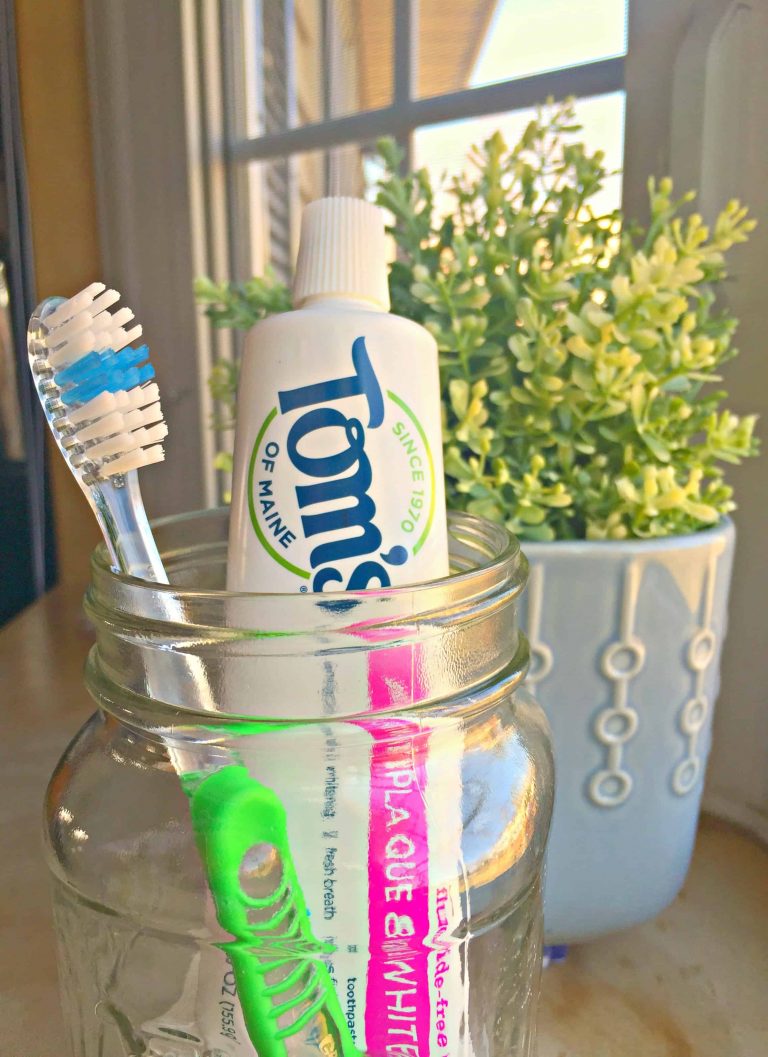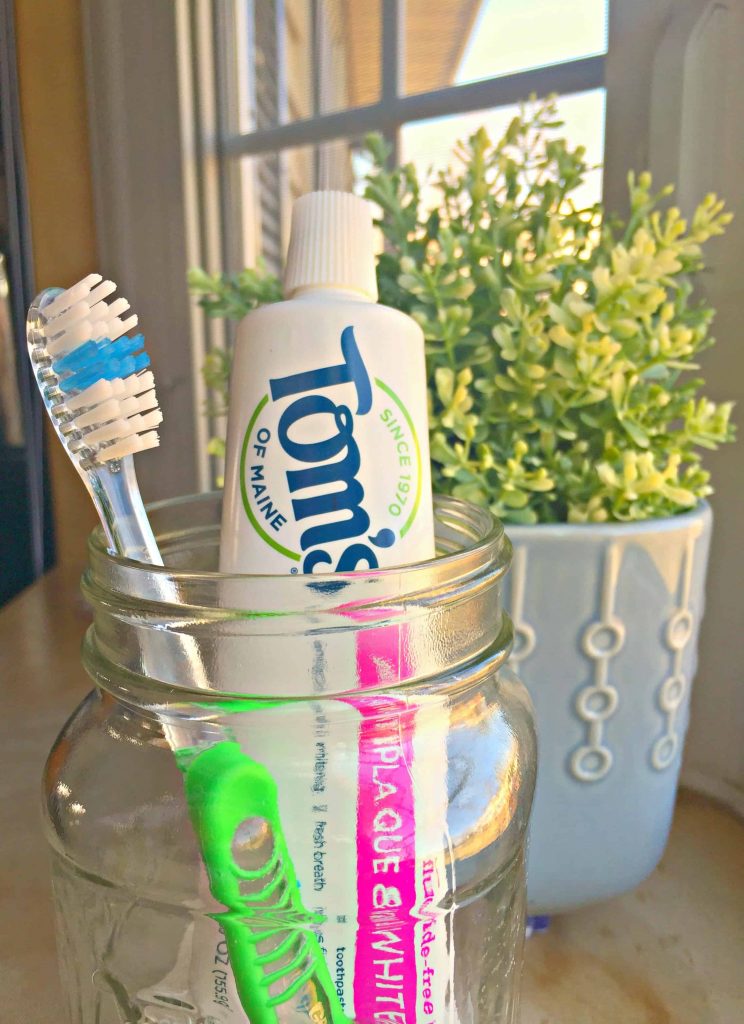 That being said, my older daughter does still need me to keep her on track with everything she's been taught. I try to only step in when necessary, and give her the tools she needs to take care of herself.
One of the big ways in which we have been encouraging her to take responsibility of her health is through teeth brushing. By this age, she is brushing her teeth on her own, but I noticed that the amount of time is getting shorter and shorter. I'm guessing you've seen the same thing with your "big" kids.
So I came up with a handy list of tips that I will be using to keep her brushing!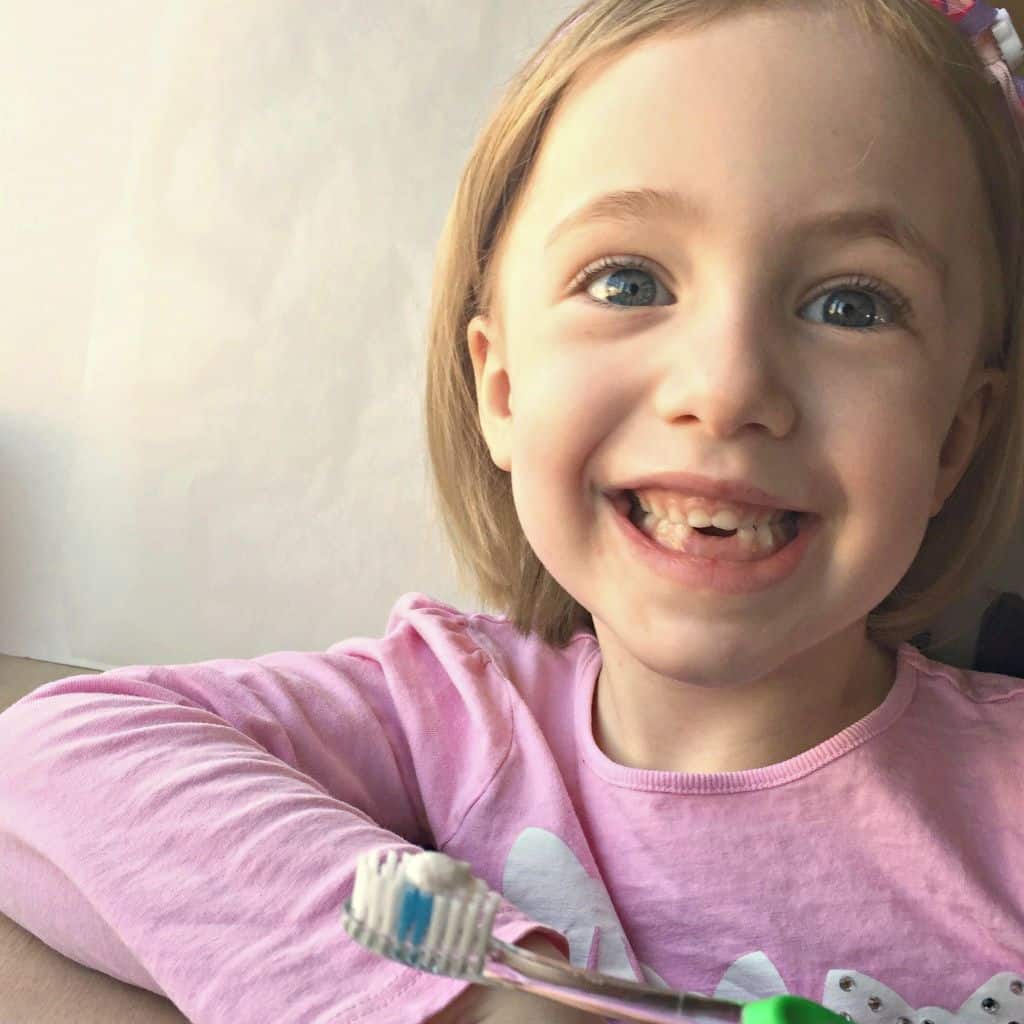 Use a timer. (see below) It could be an egg timer or a mini-hour glass. Alyssa decorated hers (with glitter nail polish, no less) and loves to use it while brushing her teeth.
Get them excited about brushing. My daughter loves the Tom's of Maine Silly Strawberry Children's Toothpaste and asks for "the strawberry kind". (bonus that it's made with natural ingredients!)
Hum a tune. Teach your child a simple song (such as "Row, Row, Row Your Boat") to hum for 2 minutes.
Use an electric toothbrush- many have timers built-in, plus they're exciting for kids to use.
Sibling rivalry is sometimes a good thing. Challenge the kids to out-brush each other, time-wise. You'd be surprised what a little friendly competition can accomplish.
Rewards- use a sticker chart for brushing. Prizes should be non-food related, such as getting to choose the radio station on the way to school.
Apps! There are several apps designed specifically for helping kids to time their brushing. This would help them to be more independent with timing themselves.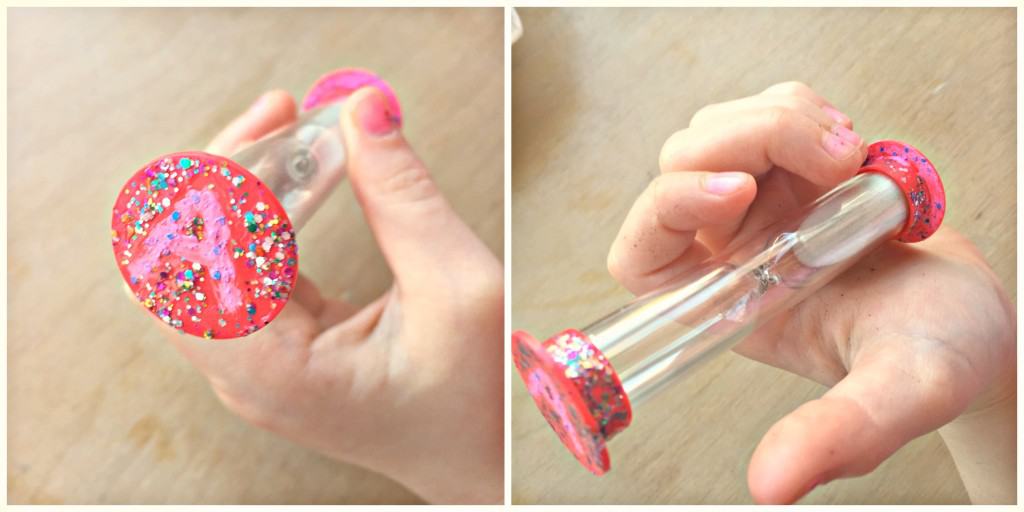 Right now we're using the timer  & fun toothpaste tactics. I'm thrilled that Alyssa enjoys Tom's of Maine toothpaste as much as I do.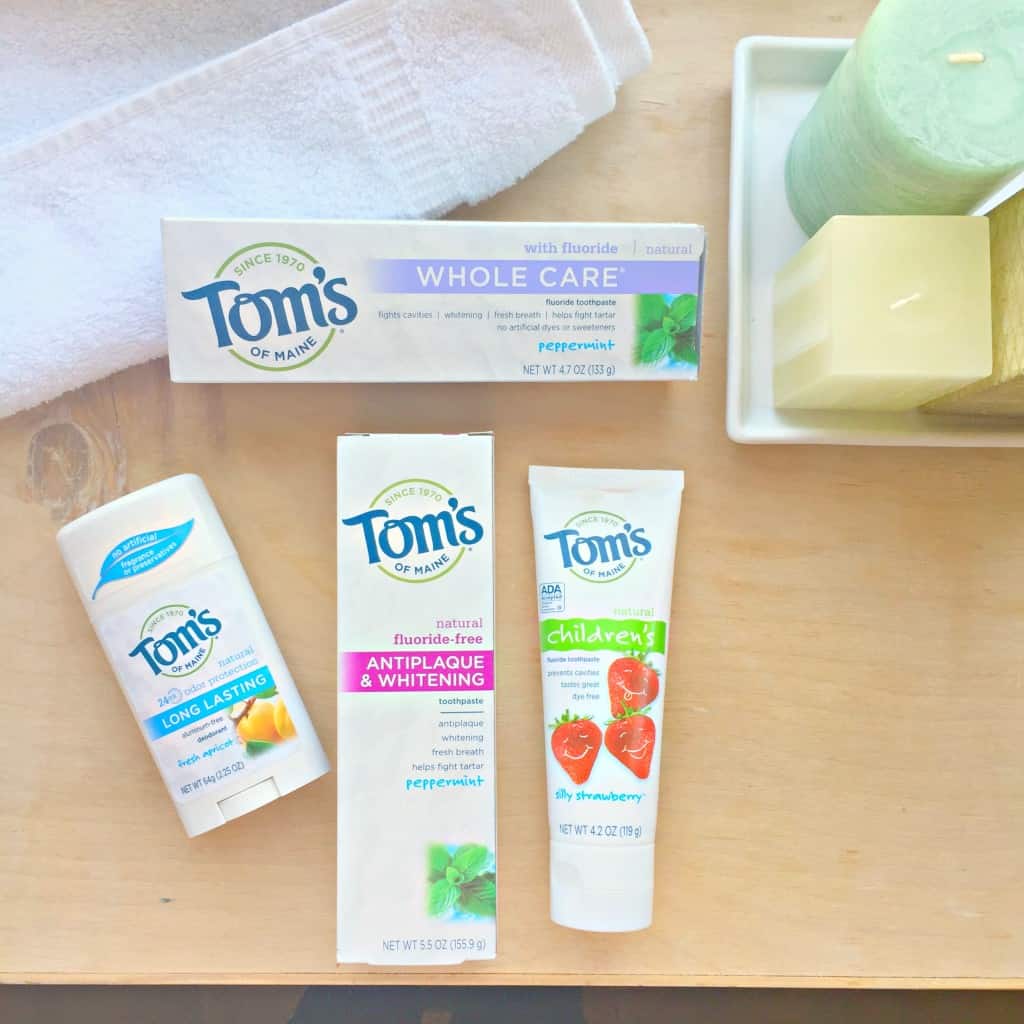 Tom's of Maine natural personal care and oral care products are made with no artificial colors, flavors, fragrances, or preservatives. I picked up the Tom's of Maine Silly Strawberry™ Fluoride Toothpaste, Antiplaque & Whitening Peppermint Fluoride Free Toothpaste, Whole Care® Peppermint and Spearmint Fluoride Toothpaste, and Unisex Long Lasting Apricot Deodorant on my last shopping trip to Walmart. I'm all set for Earth Month, which is April!
Coupon alert! Save $1.00 on any Tom's of Maine product purchase at Walmart- just click here.

So tell me, how do you get your kids excited about brushing their teeth?