When you have been doing nothing but cooking 3 meals a day and cleaning up after everyone you welcome any break in the kitchen. These Easy to Make Snacks with Simple Ingredients have a variety of options from batch prep, make ahead, 5 minute options, and even no bake!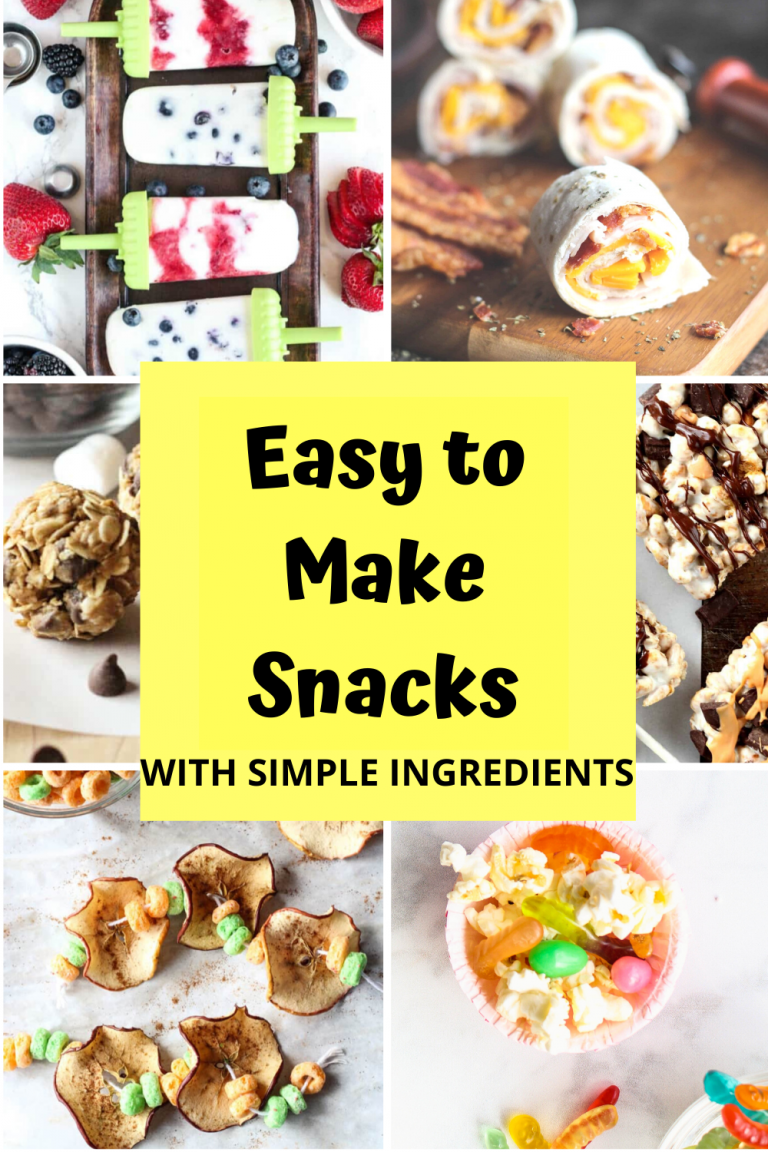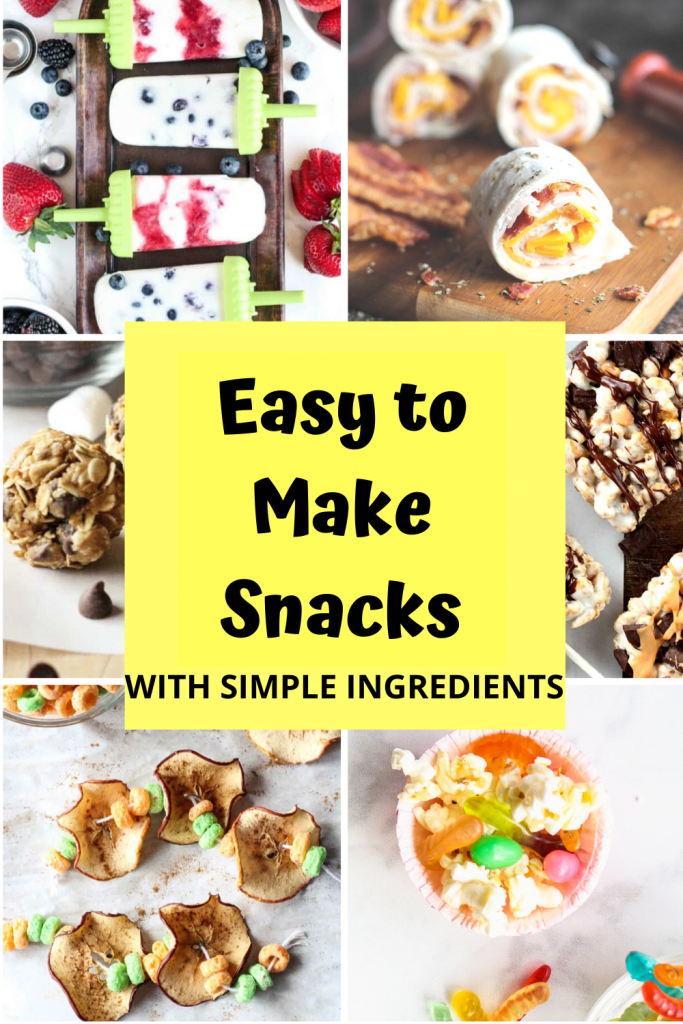 I have been cooking so much more in the last couple months, and I am over it. No matter what I make (or how much of it) the kids are always hungry and wanting 1,000 snacks a day. Some snack ideas I have come across are like making a whole other meal…NO WAY! I need fast and easy.
Easy to Make Snacks with Simple Ingredients
You can click one of the categories below to jump to that section if you please…
Comfort Food
Still easy to make, yet some quick baking required. These snacks will not disappoint! A little warm up on days when you want some comfort food.
No Bake Recipes
No baking necessary for these snacks that will disappear right before your eyes! A couple recipes need to be made ahead, so throw them all together in the morning, or the day before, and the kids can help themselves!
Kid Favorites
These are definitely kid favorite snacks, but I do LOVE all of them too! The kids can help make every one of these recipes, and I always find my kids enjoying food more if they helped make it! Throw together some quick options or make ahead for grab and go treats!
These easy snack ideas are perfect for kids!
Made In 5 Minutes or Less
Easy snacks to make in 5 minutes for everyone to enjoy. When you are already making 3 meals a day no need to slave away on snacks. Grab a recipe here that you can throw together without compromising taste or quality!
Bookmark my Snack Page for a variety of options to keep the kids interested and prevent them from withering away to nothing 😉