Combine this Dried Apples Recipe with Apple Jacks cereal for a yummy snack mix that's easy to take on-the-go. Kid-approved!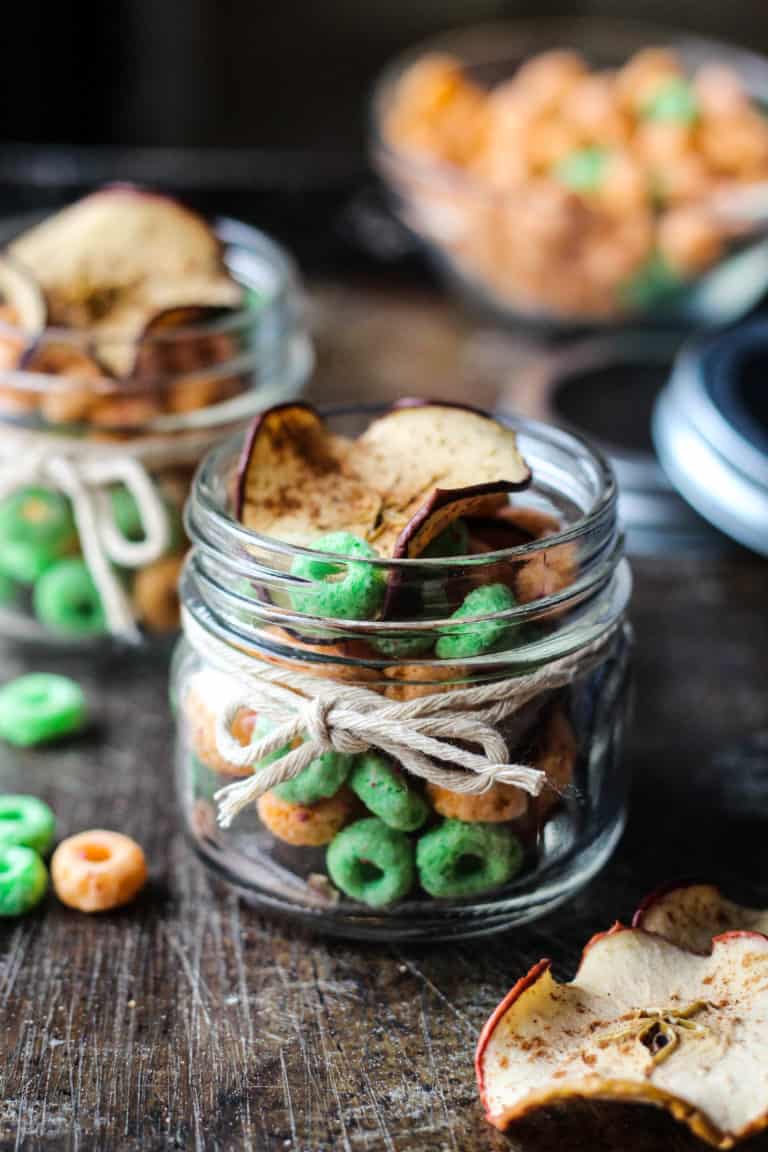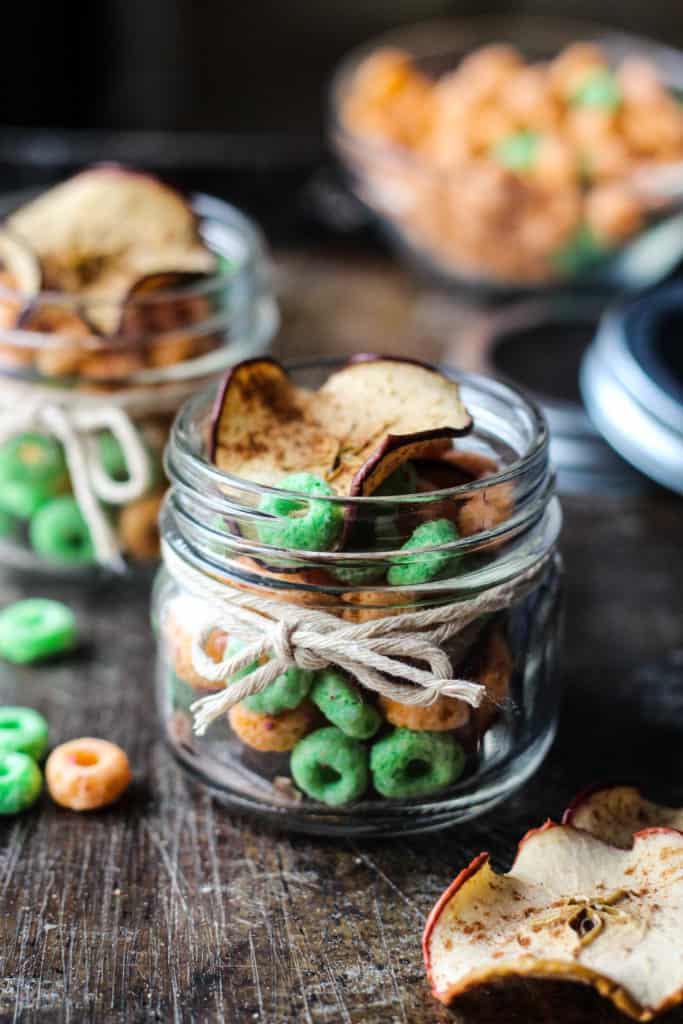 Parenting Truth #34162: Snacks can make or break the day.
Forget to bring the snacks one time, and that's all it takes. Kids, both little and big, do not last long without snacks. If you're on-the-go as often as we are, then you'll want to keep them happy and going on a full tank.
Of course, you also want them filling up on the right things, wholesome foods that you'll feel good about passing out at snack time. And you want it to be goodies that they actually like to eat, otherwise they'll turn their nose up, and that defeats the entire purpose.
Cereal has been our go-to snack for years. It travels well, passes the picky kid taste-test, and is full of wholesome ingredients that make moms and dads happy. We eat cereal all day long, but I wanted to make a snack mix to take with us on a busy days. I knew if I made a tasty mix, that the kids would eat it up and be full all day.
What better to mix with Apple Jacks cereal than apples?!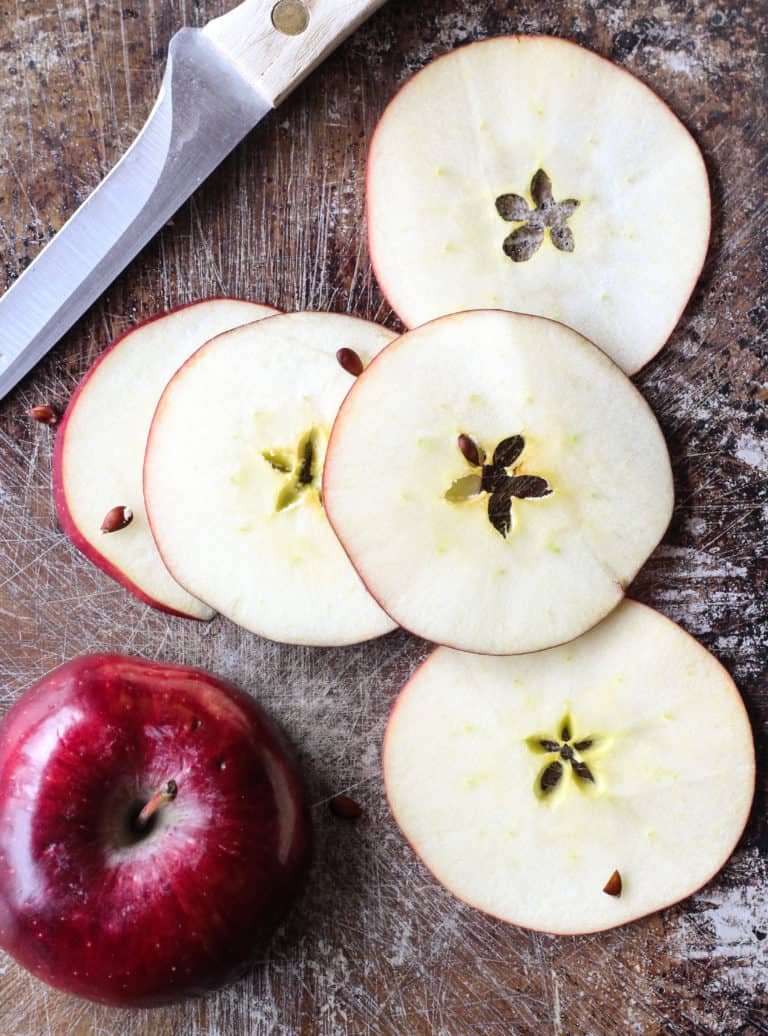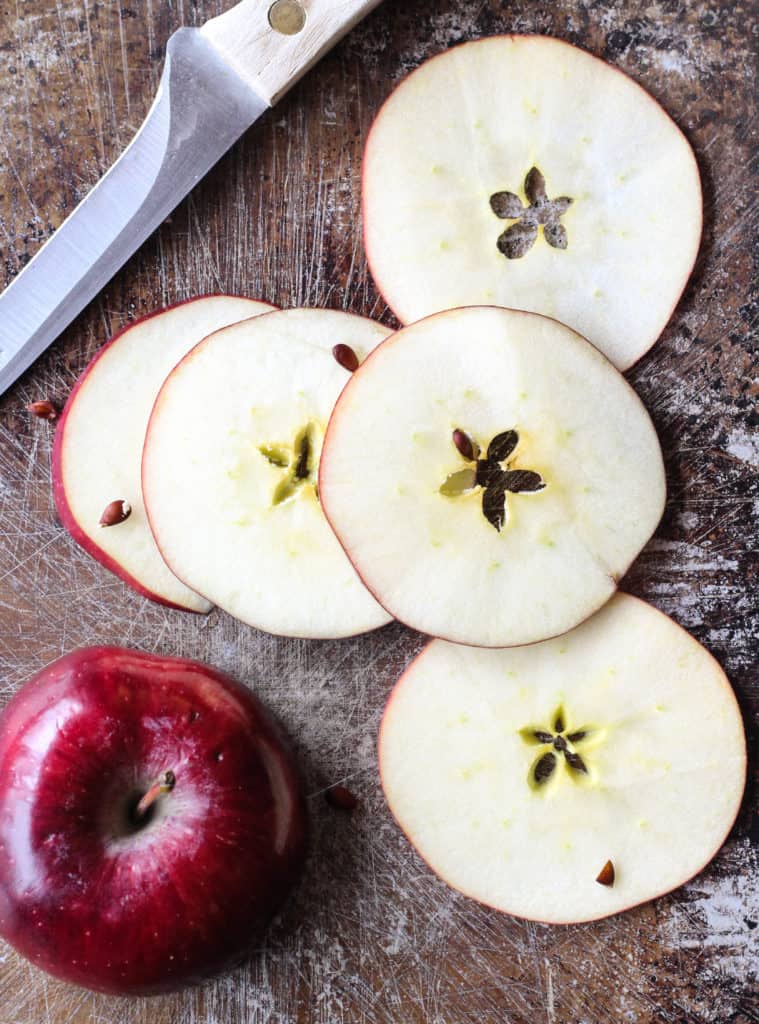 I had been wanting to try drying fruit in my oven, and this was the perfect opportunity to check out a new technique.
Guess what? It was super easy, guys. And filling the whole house with yummy cinnamon apple smell was a nice bonus!
Simply slice an apple (any variety) into super thin slices with a knife or mandolin. The thinner the slices, the more crisp the apples will become, so keep that in mind.
Sprinkle with cinnamon, and bake in a 2oo degree oven for one hour. Flip & sprinkle more cinnamon, then bake for the remaining hour, or until crisp. Talk about a no-nonsense recipe!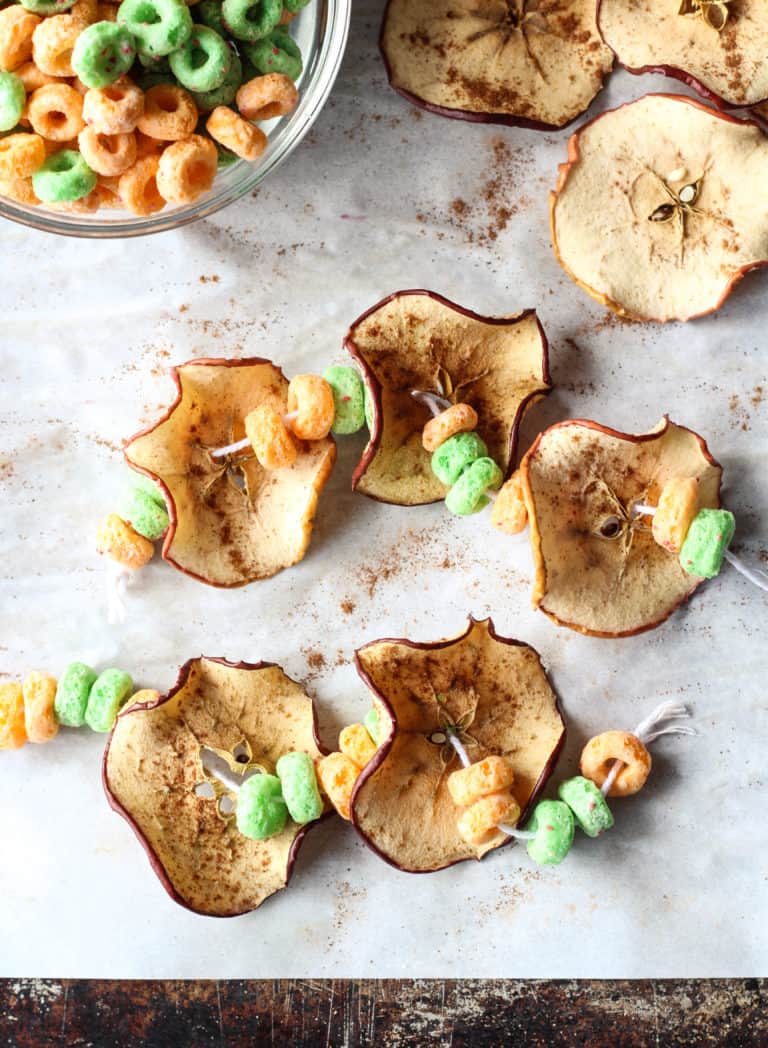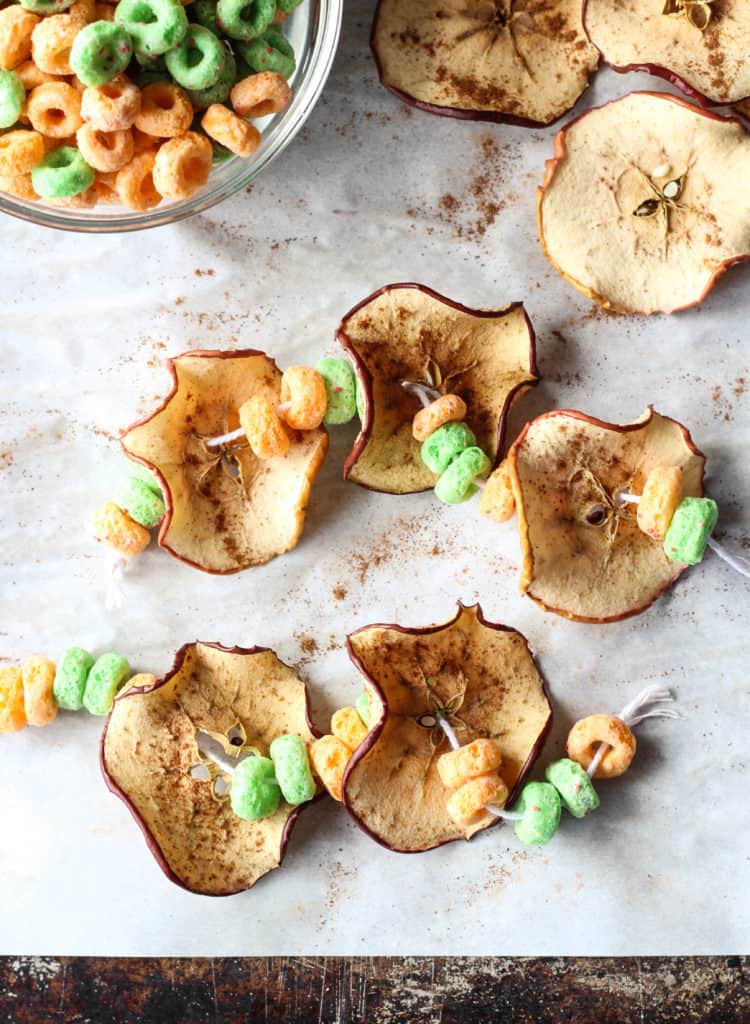 You can keep the apples intact as I did, or you can peel and core them, depending on what your family prefers.
I know I'll be trying this technique again and again, if I can just bake the apples while I go about my day at home. So easy, guys.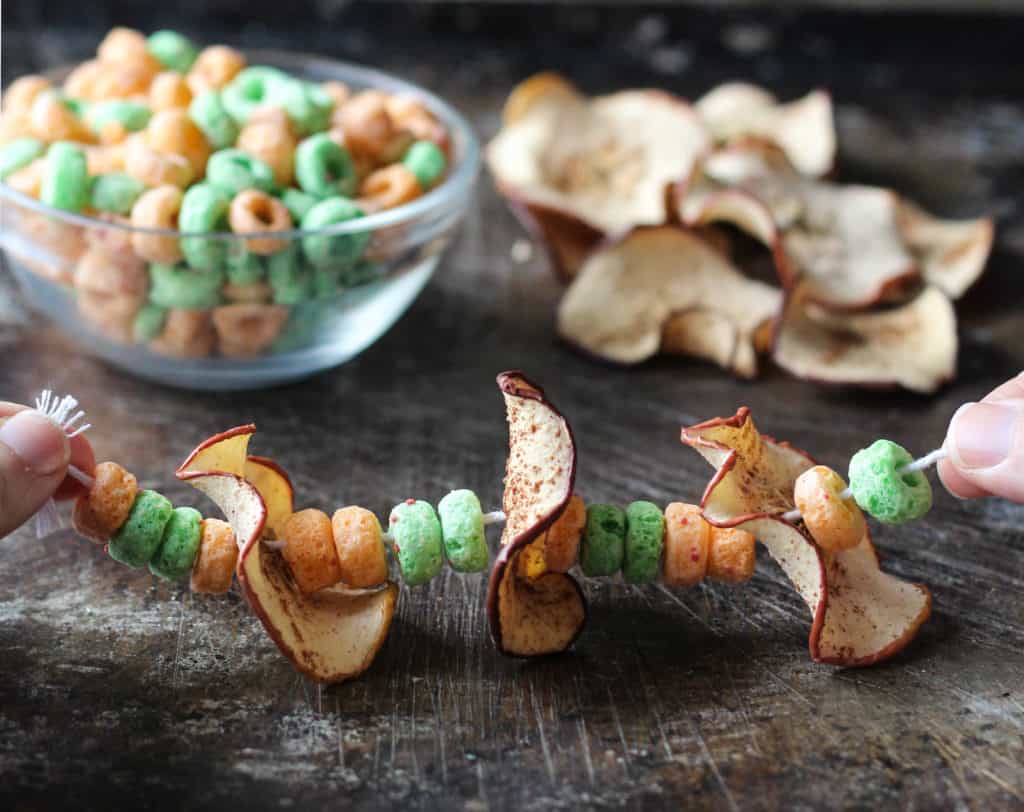 And the kids loved them! Especially when I strung a few up with their favorite cereal. Pssst…. present a snack in a fun way, and kids go bonkers. They thought cereal on a string was the best thing ever.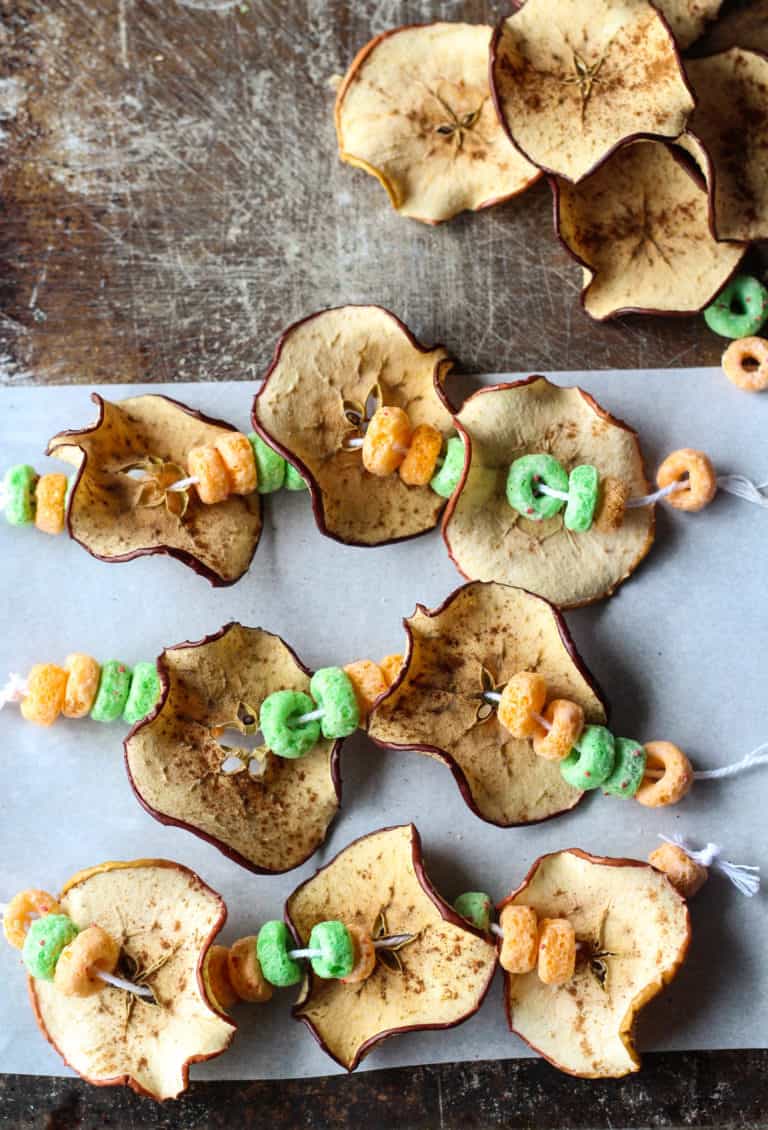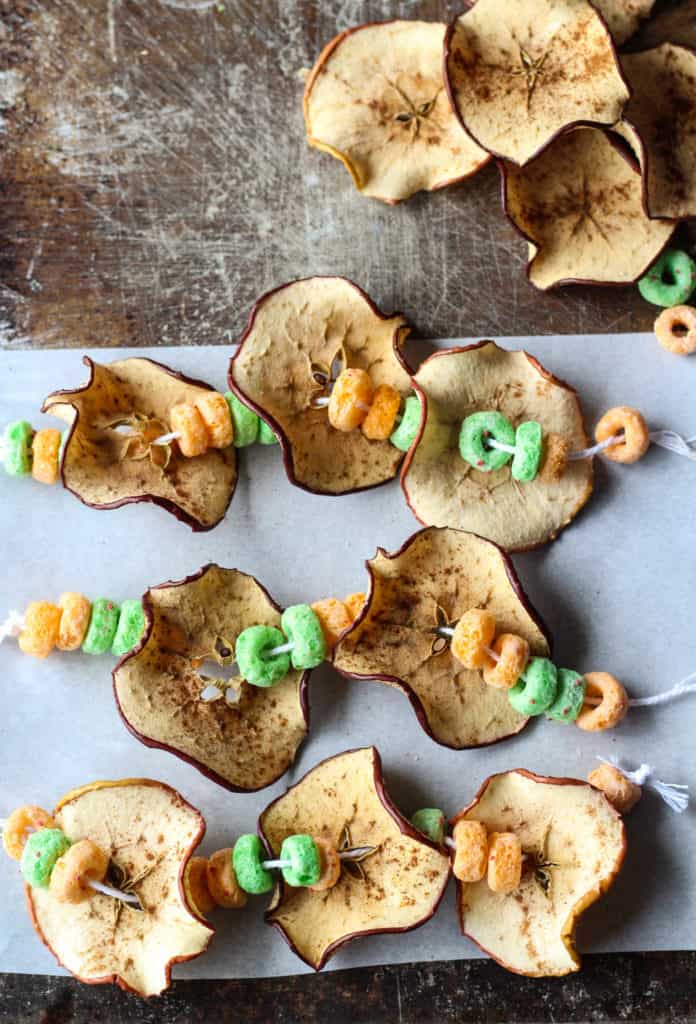 Tasty cereal, crisp apple slices, and travel-friendly… it'll be our new go-to snack, for sure.
Or divide the mix up into jars or baggies, and eat at home. It's a play date super star! So simple, so tasty.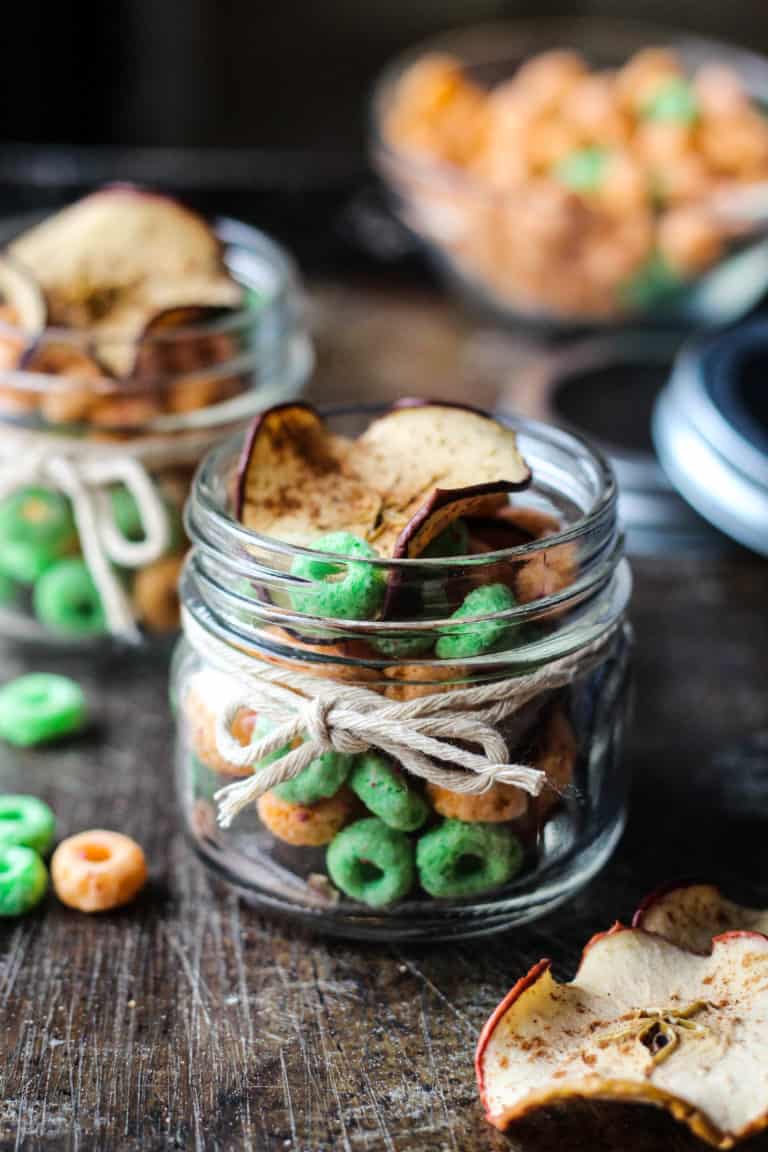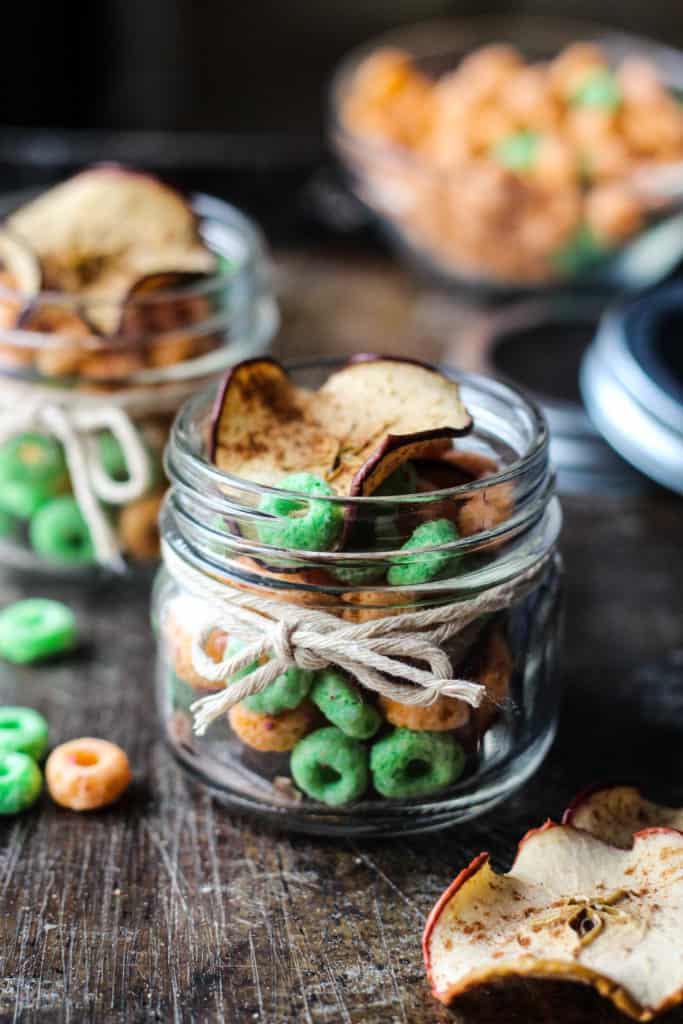 Love simple, healthy snacks like these dried apple slices? Check out these 3-Ingredient Kid Approved Snacks!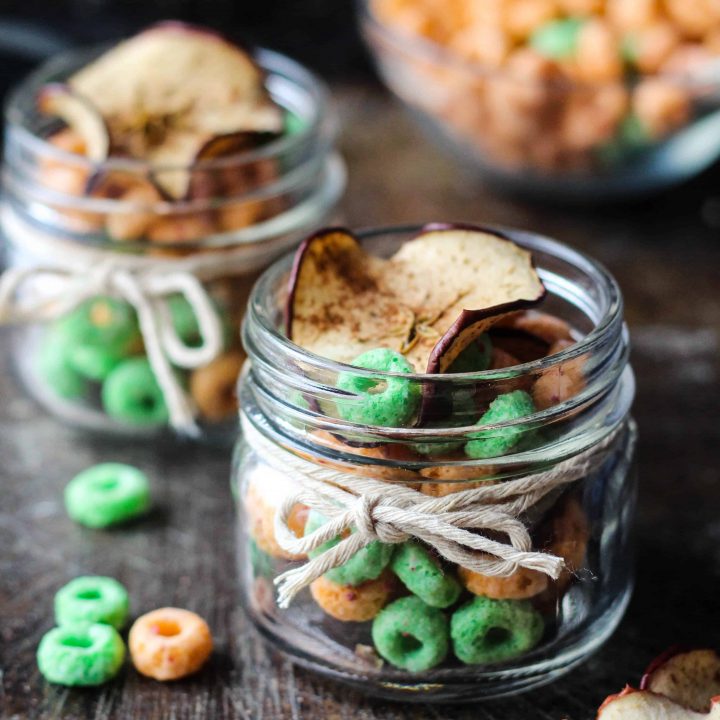 Dried Apples Recipe
Total Time:
2 hours
5 minutes
Combine this Dried Apples Recipe with Apple Jacks cereal for a yummy snack mix that's easy to take on-the-go. Kid-approved!
Ingredients
1 apple, any variety (rec Red Delicious), sliced thin, about 1/8"
2 cups, Apple Jacks cereal
optional: 1/2 teaspoon, cinnamon
Instructions
Preheat oven to 200 degrees.
Lay out apple slices on a parchment paper-covered baking sheet.
Lightly sprinkle with cinnamon.
Bake for 1 hour.
Flip apple slices, sprinkle more cinnamon, and bake for another hour, or until slices are crispy.
Allow to cool, then mix with Apple Jacks cereal.
Enjoy!
Nutrition Information:
Yield:

4
Serving Size:

1
Amount Per Serving:
Calories:

77
Total Fat:

1g
Saturated Fat:

0g
Trans Fat:

0g
Unsaturated Fat:

0g
Cholesterol:

0mg
Sodium:

66mg
Carbohydrates:

19g
Fiber:

3g
Sugar:

11g
Protein:

1g