A creamy shrimp scampi lasagna featuring shrimp, veggies, and plenty of melted cheese. This seafood lasagna is a hit at family parties! An easy Seapak Shrimp Scampi recipe that you can make ahead of time.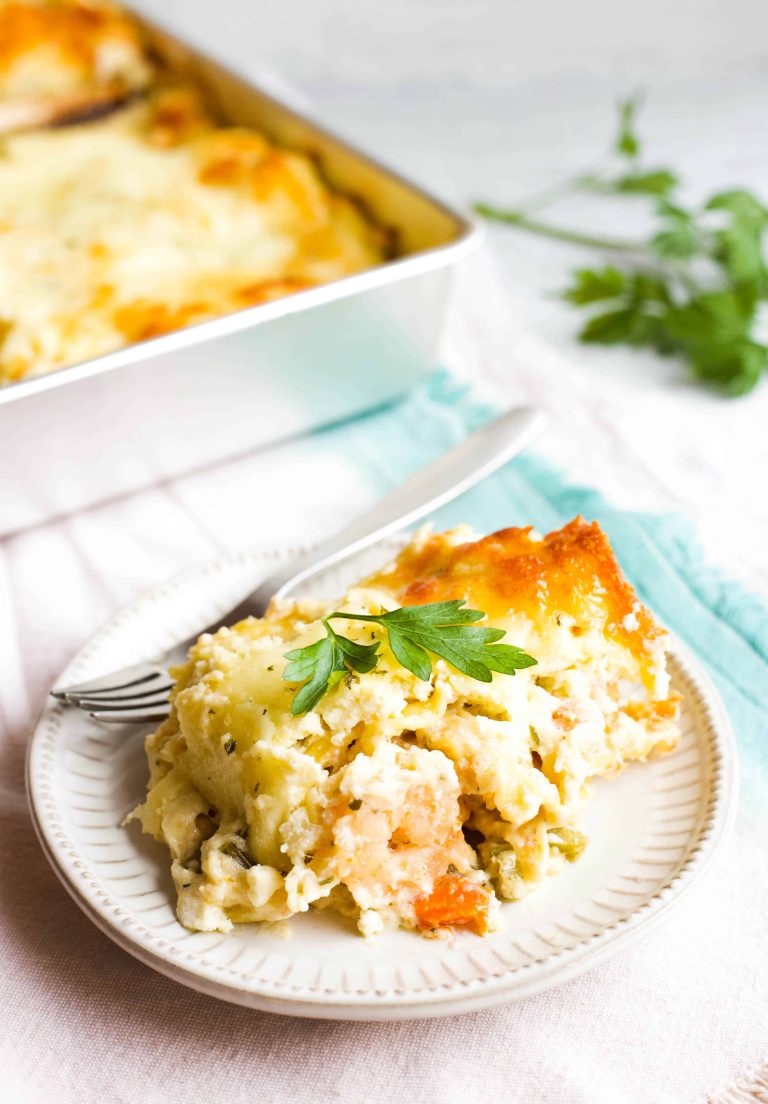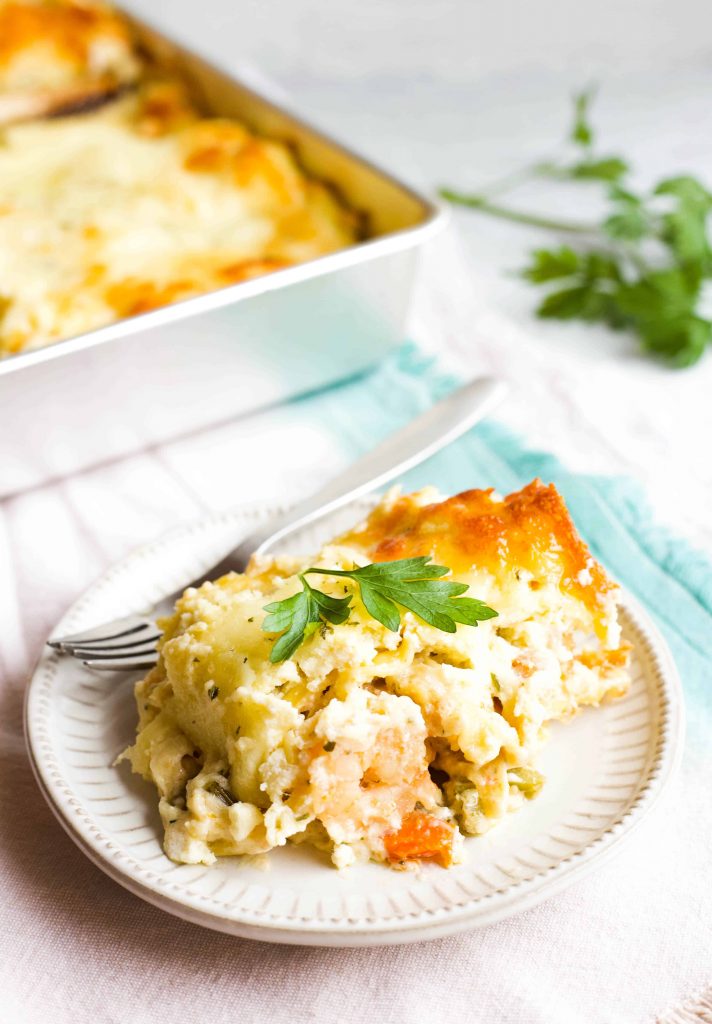 Cheesy Shrimp Scampi Recipe
Are you big fans of lasagna in your house? My whole family loves lasagna!
There's lots of cheese and pasta for my carb & cheese-loving daughter. It's a filling enough meal for my husband. And it's quick and economical, which I appreciate.
Ok, so quick and economical doesn't make your mouth water, I get it. But what about this?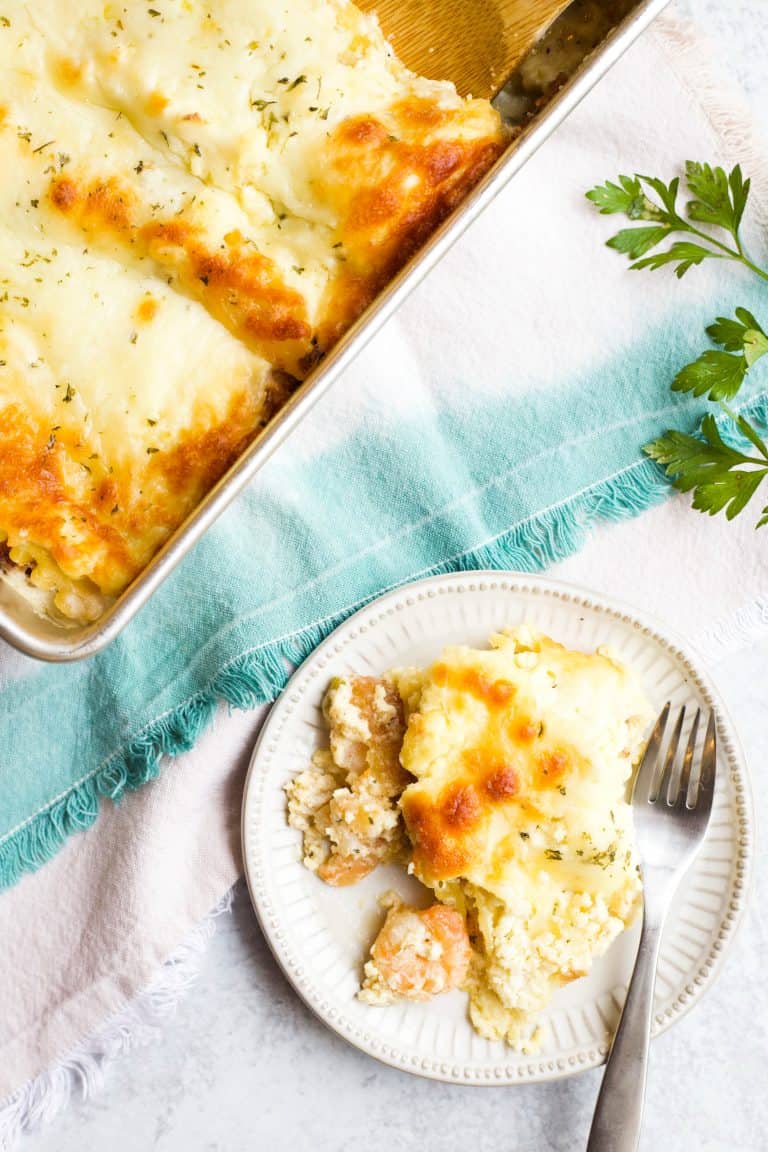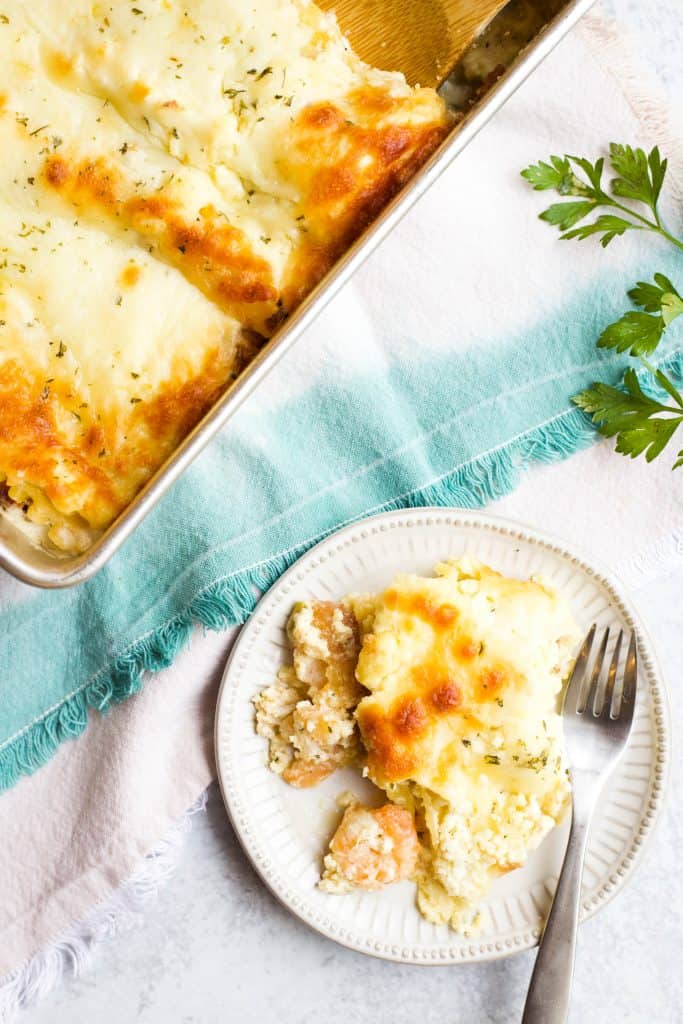 Now a budget-friendly, simple baked meal looks more appetizing, eh? I mean, who can resist the golden brown top of a lasagna?
My favorite way to prepare this meal is to layer the ingredients in a pan on the weekend (or during the weekdays) and bake at night whenever it works best for our family. I love this large, glass pan because it comes with a cover, making it easy to store in the refrigerator until you are ready to bake!
Being able to prep ahead is what makes it so simple. Well, that and the yummy shrimp from SeaPak. Just heat them up and toss them in for a fresh coastal taste of seafood.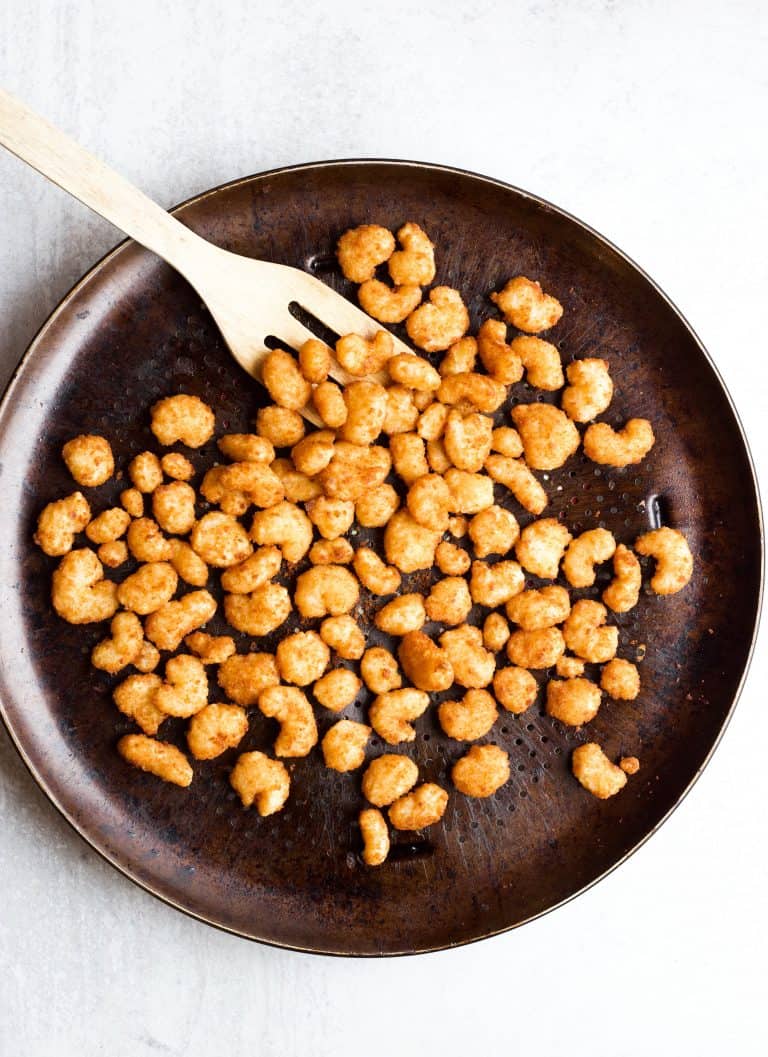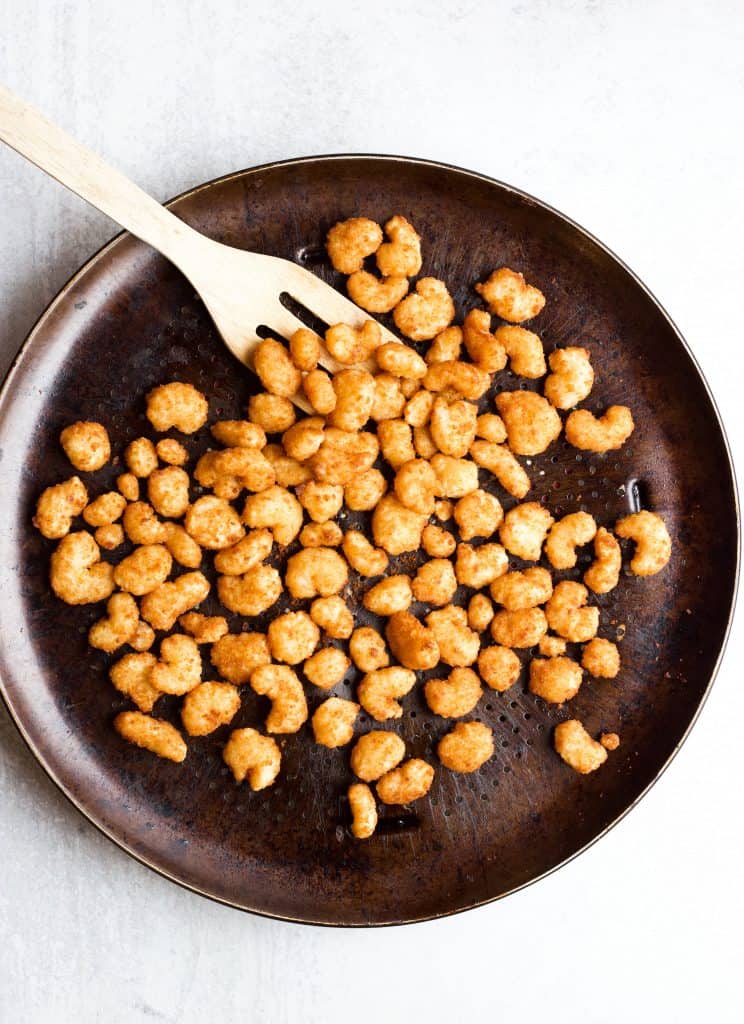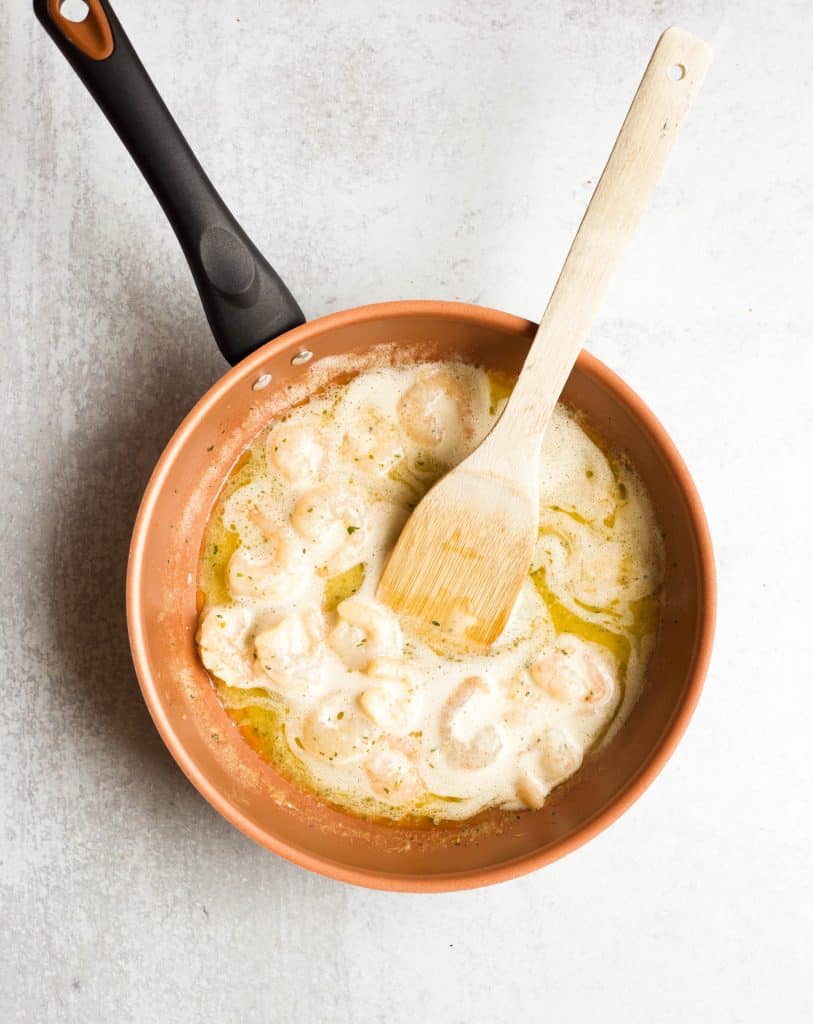 Guys, the Scampi sauce is divine. Just look at all that buttery, creamy, cheesy goodness.
The herbs really add something to the lasagna. Such an upgrade from regular seafood lasagna!
Ingredients for Seapak Shrimp Scampi Recipe:
chopped celery, carrots, and garlic
half & half, flour, and chicken broth
mozzarella, parmesan & ricotta cheeses
no-boil lasagna noodles
SeaPak shrimp scampi and popcorn shrimp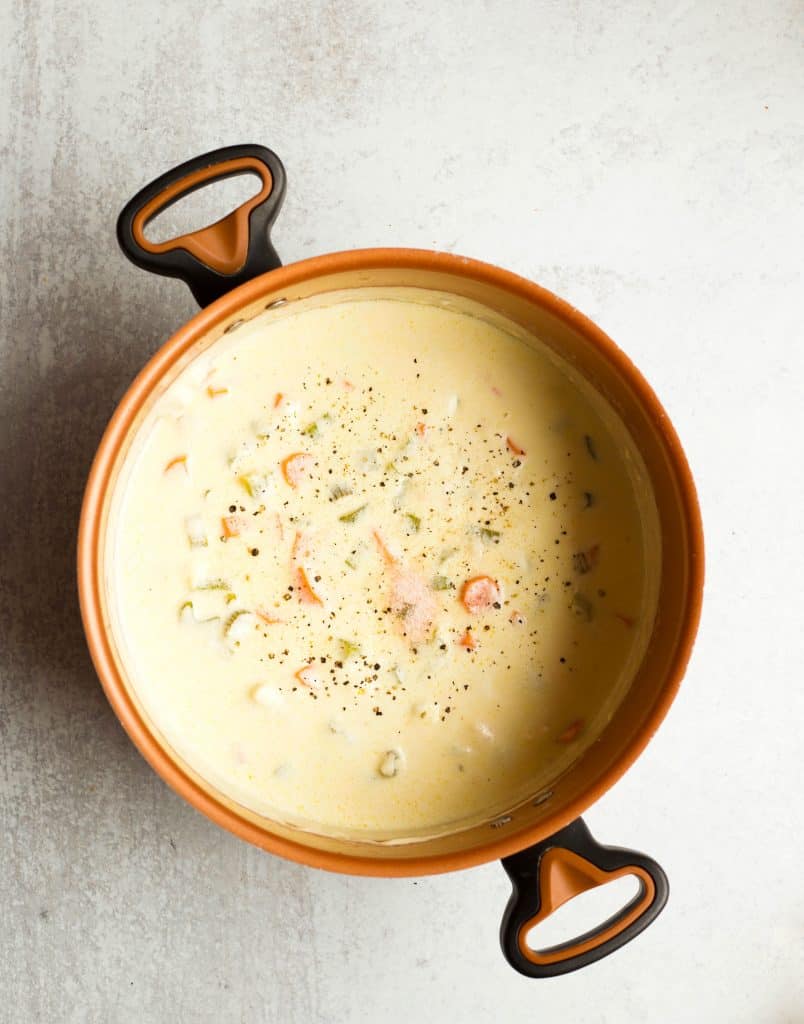 How Do You Make Seapak Shrimp Scampi Lasagna?
Heat oven to 350.
Cook up veggies and garlic in a pot.
Add half & half, flour, and chicken broth.
Mix to make a sauce.
Combine cheeses in a bowl.
Layer a casserole dish with no-boil noodles, sauce, and the cheeses, alternating layers until you fill the dish. Top with more mozzarella cheese.
Bake for 40 minutes or until top edges are golden brown.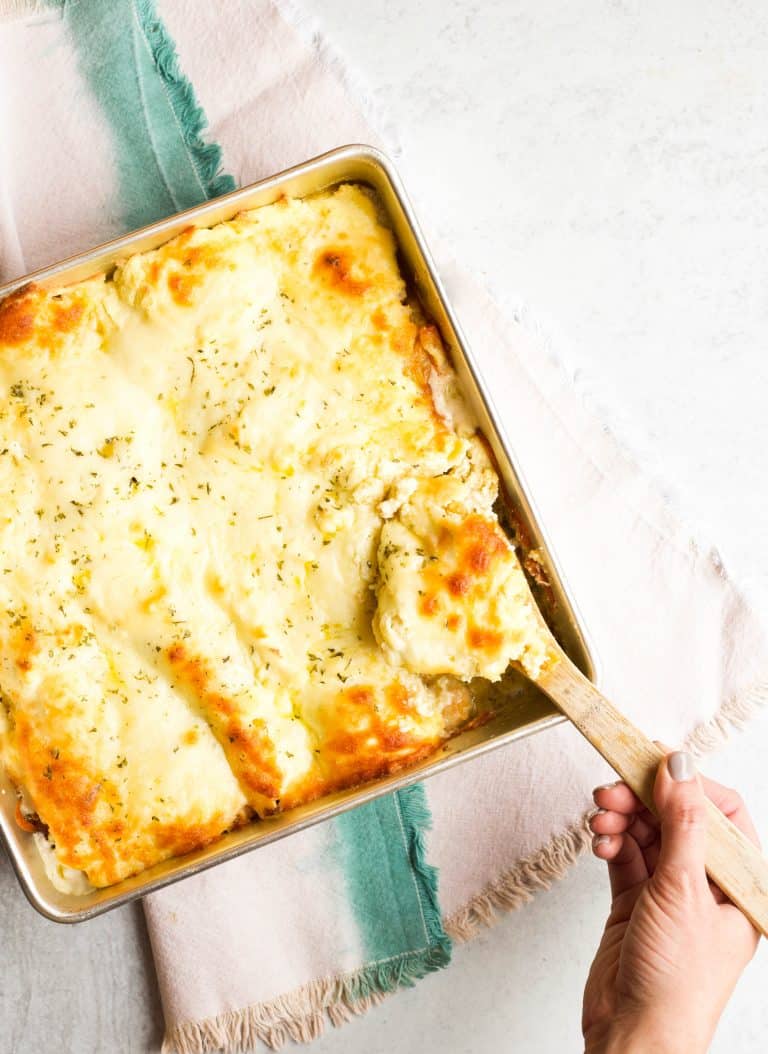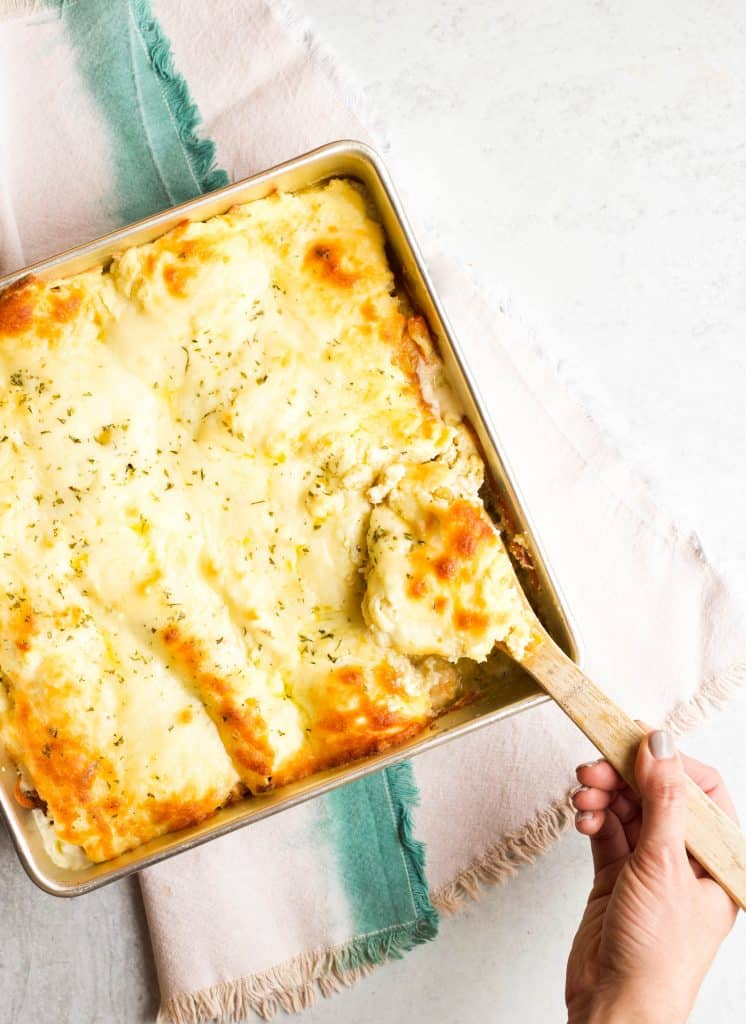 And the shrimp taste so fresh. We love this shrimp scampi lasagna for a yummy take on a traditional family dish. Dive in and serve it with warm, crusty bread and a side salad. An easy comfort meal that the whole family will love. The leftovers heat up like a dream, so save some for tomorrow…. if it lasts that long. So creamy & cheesy. It's a keeper.
Cheesy Shrimp Scampi Recipe FAQ's
What is Shrimp Scampi made of?
Shrimp in a simple garlic, white wine and butter sauce. In this recipe, chicken broth is substituted for the wine.
What do you serve shrimp scampi with?
Fresh crusty rolls (we love take & bake for convenience), a simple spring greens salad, and/or a bowl of pasta are all great sides with Shrimp Scampi.
What can I use as a substitute for white wine in Shrimp Scampi?
Chicken broth can easily be used as a substitute for white wine in Shrimp Scampi. It will add just the right flavor to the dish.
Like this Shrimp Scampi Lasagna idea? Try…
4 Ingredient Chicken Parmesan— uses Tyson Chicken Strips!