An extra cheesy crab rangoon dip sure to please a crowd! A blend of parmesan, mozzarella, and cream cheese.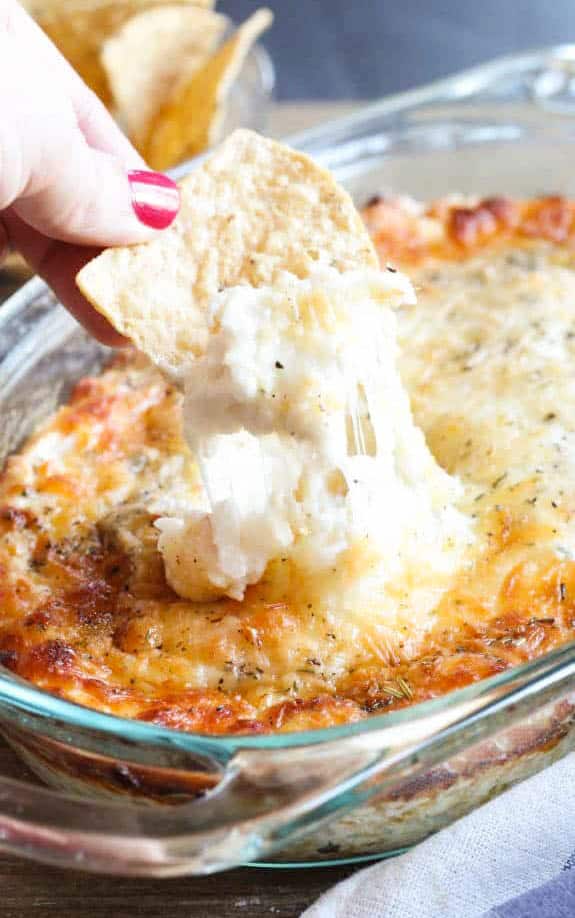 Crab Rangoon Dip
I've been eating this all week, and it's been divine. Usually I make food for this blog and serve it to my family or take it to a party. But sometimes, I end up making a dish for a party of one. I can't serve dip as a family dinner. I mean… at least not multiple nights in a row.
Kidding!
It's a classic food blogger dilemma. So what's a girl to do? Eat dip for lunch. I do use carrots & celery for dippers, so that must count for something.
INGREDIENTS NEEDED TO MAKE THIS HOT CRAB RANGOON DIP RECIPE:
cream cheese
greek yogurt
lemon juice
worcestershire
parmesan cheese
crab meat
mozzarella cheese
garlic
parsley
DIRECTIONS FOR MAKING THIS HOT CRAB RANGOON DIP RECIPE:
Preheat oven to 350 degrees.
Combine all dip ingredients in a mixer and then scoop into a casserole dish reserving ½ cup mozzarella cheese and 1/4 Parmesan for topping.
Top with remaining cheese.
Bake 25 minutes or until hot and bubbly.
Top with parsley or Italian seasoning.
Serve with pita chips.
If you want some other things to eat this dip with use carrots, celery, tortilla chips, pita crackers, or Ritz. Really any cracker would do the trick.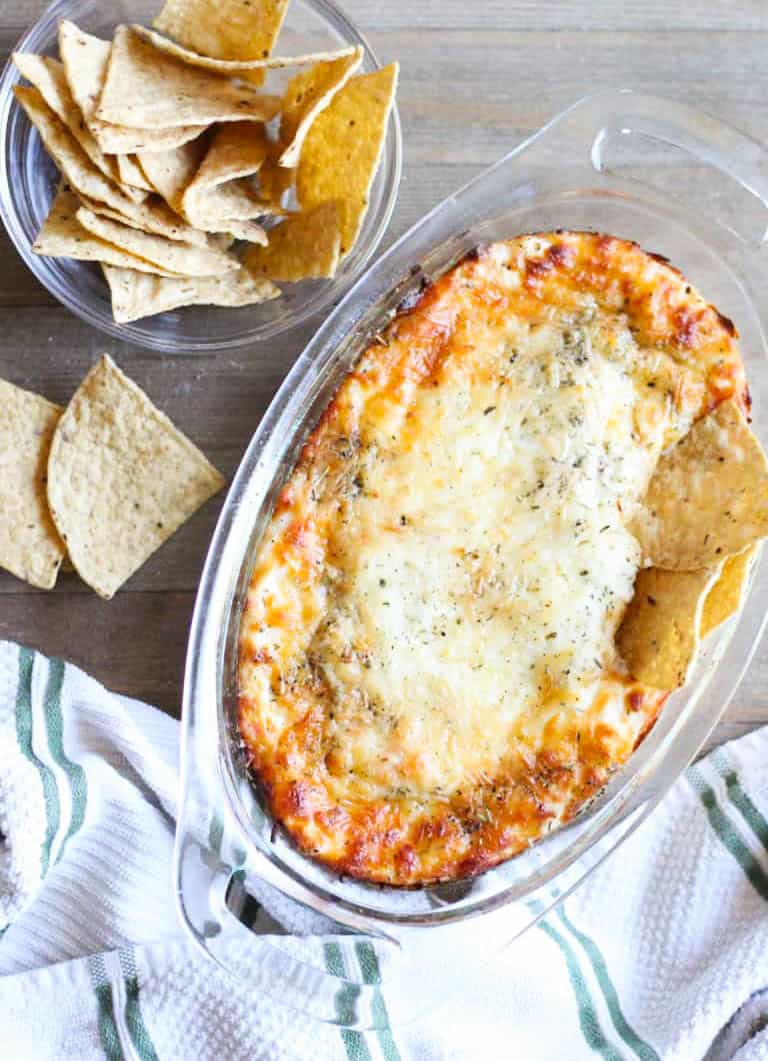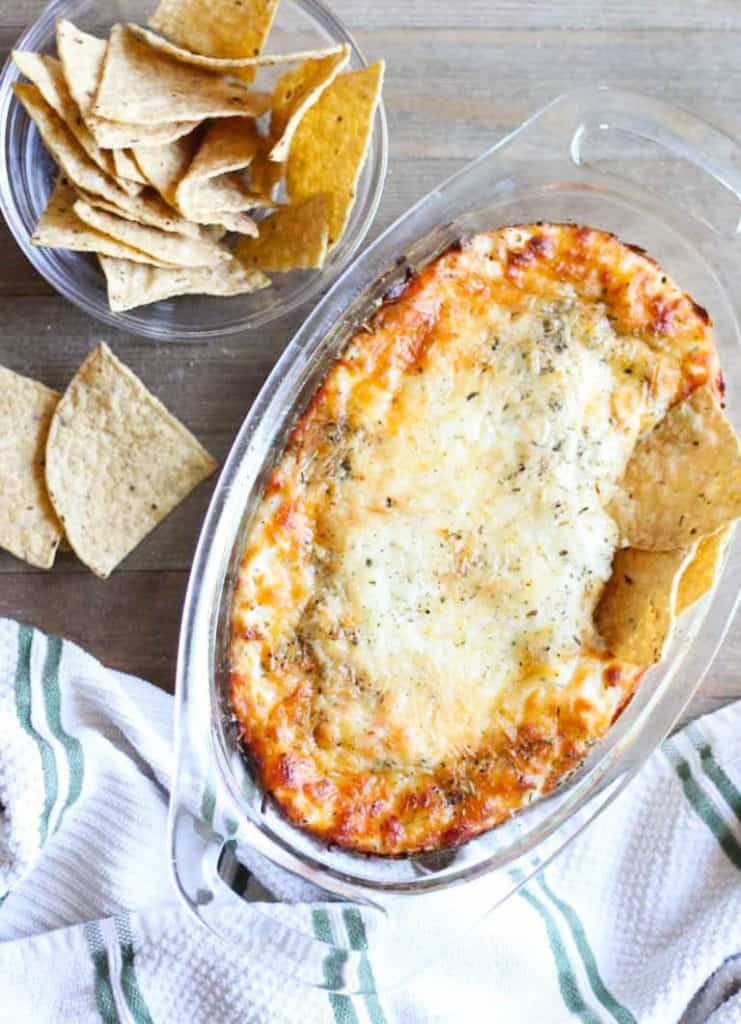 This is one of the cheesiest dips I've ever made. It's just melty perfection.
Don't you just love a dip that only involves blending a few different cheeses together in a mixer? The best. Then you scoop it into a baking dish and top it with more cheese.
Yummy golden cheese. Just a hint of crab without being all about the seafood. Herbs for days.
Helpful tools when making this crab rangoon dip:
stand mixer – quick, easy to use and a trusty, sturdy mixer!
pie plate – beautiful conversation piece, helps dress up the dip for parties!
Now that I know it's a winner, it'll be making an appearance at our next tailgating party. Warm dip is the best. Hint: make extra, everyone loves this crab rangoon dip cream cheese concoction!.
frequently asked questions
Is there crab in crab rangoon?
Crab rangoon is typically made with crab meat or imitation crab.
How long can crab rangoon sit out?
Typically, you want to stick with the rule of thumb that perishable foods should not stay out more than 2 hours.
Can crab dip be frozen?
Yes! Just be sure to thaw in the refrigerator.

Love this cheesy crab rangoon dip? Try this Shrimp Scampi Lasagna!