Enjoy classic game day food– boneless hot wing sliders with blue cheese coleslaw. Make plenty, they disappear fast!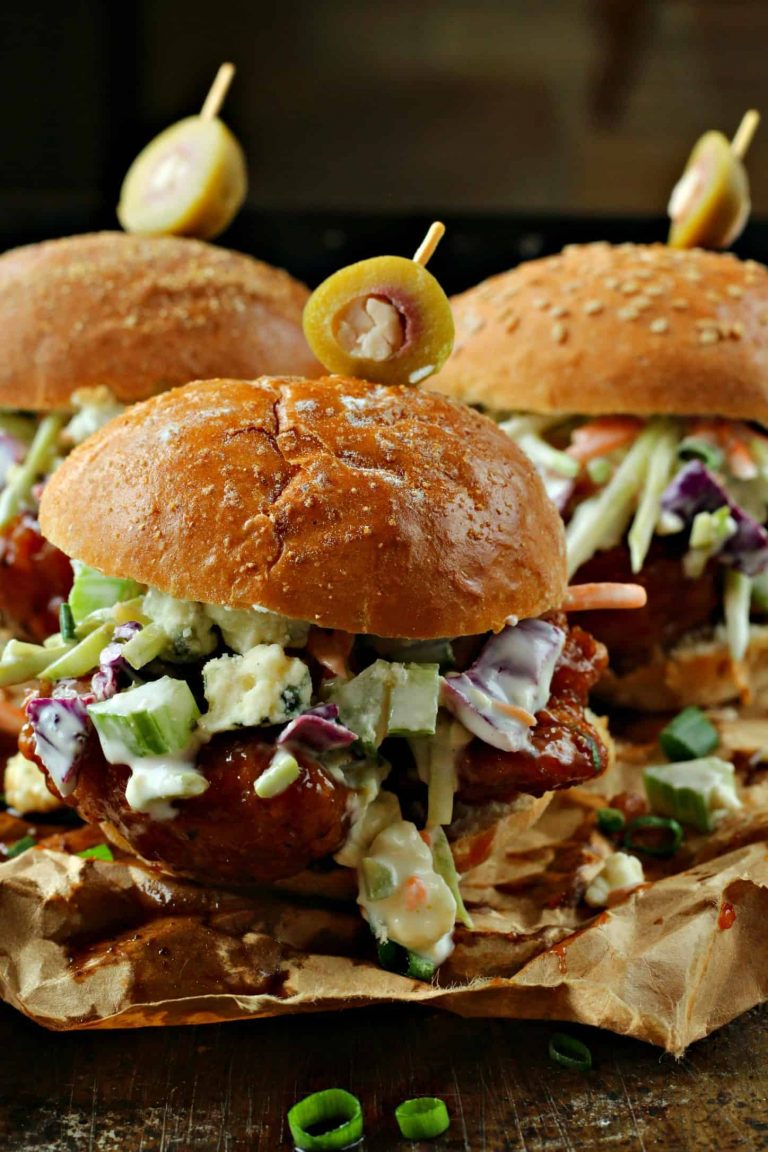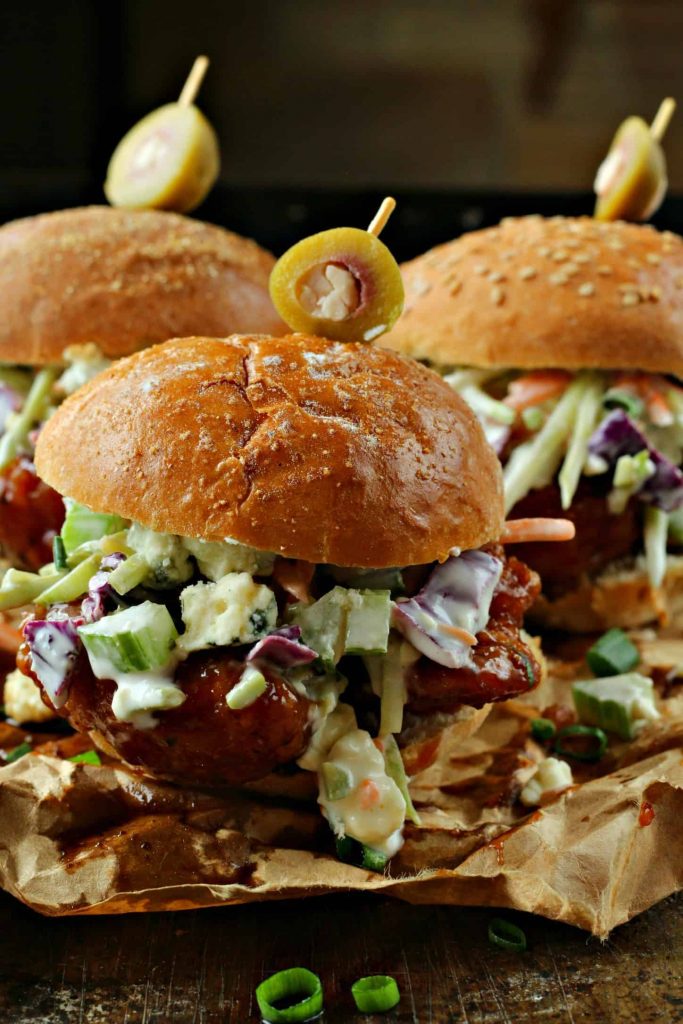 I have a serious dish for you today. This one is not messing around. We're talking the epitome of tailgating snacks. HOT WING SLIDERS.
And not just any sliders. These hot wings are topped with my special recipe blue cheese coleslaw. Tangy, crunchy, and over-the-top yummy.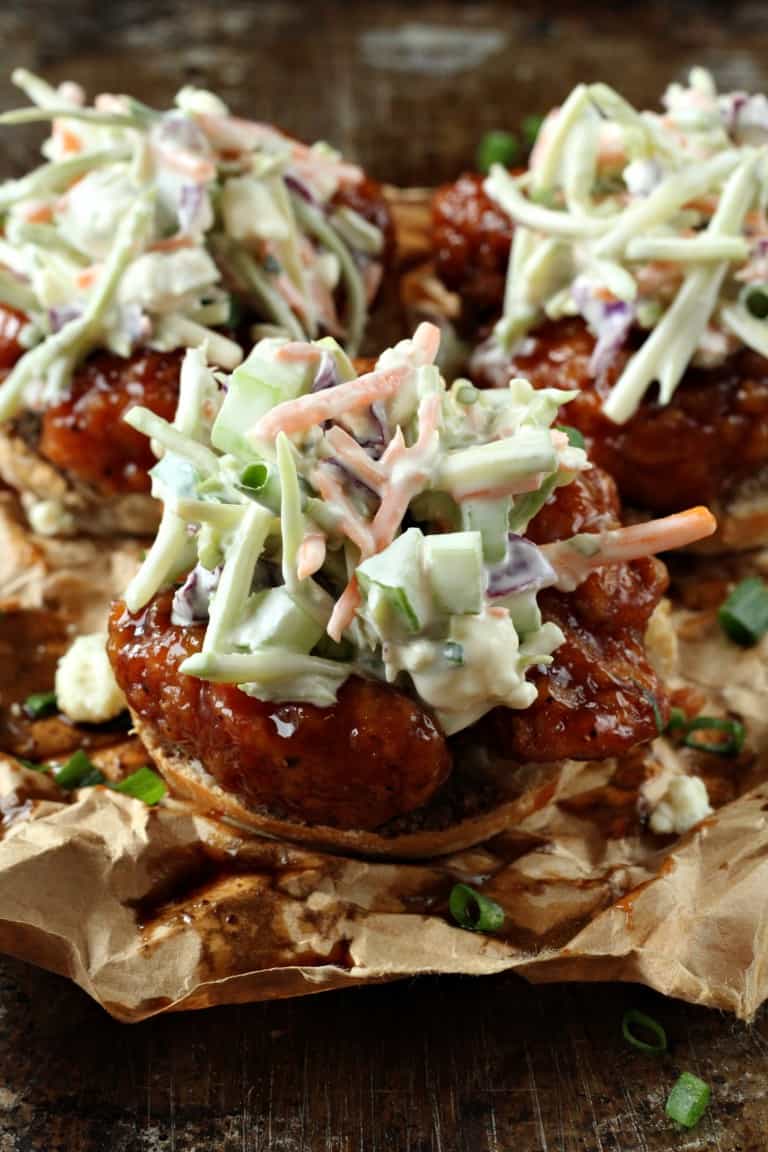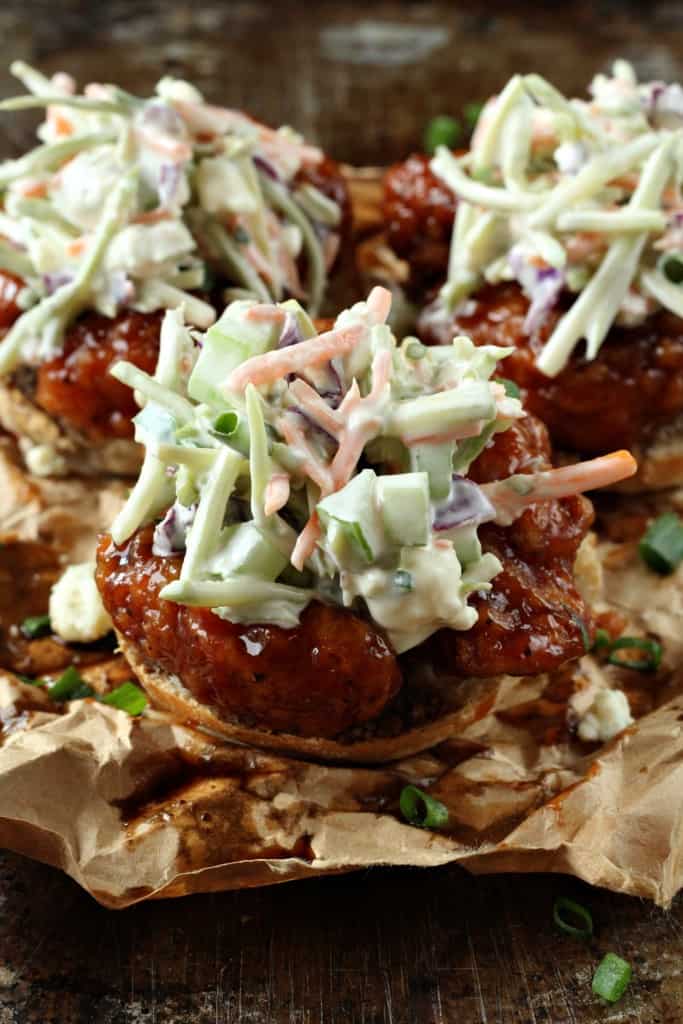 Plus the hot wings are such a deal at $10 for a bucket of 20 wings… only at the Walmart Hot Deli. Easy on the wallet AND convenient?
Get yourself there right quick & let's make some sliders!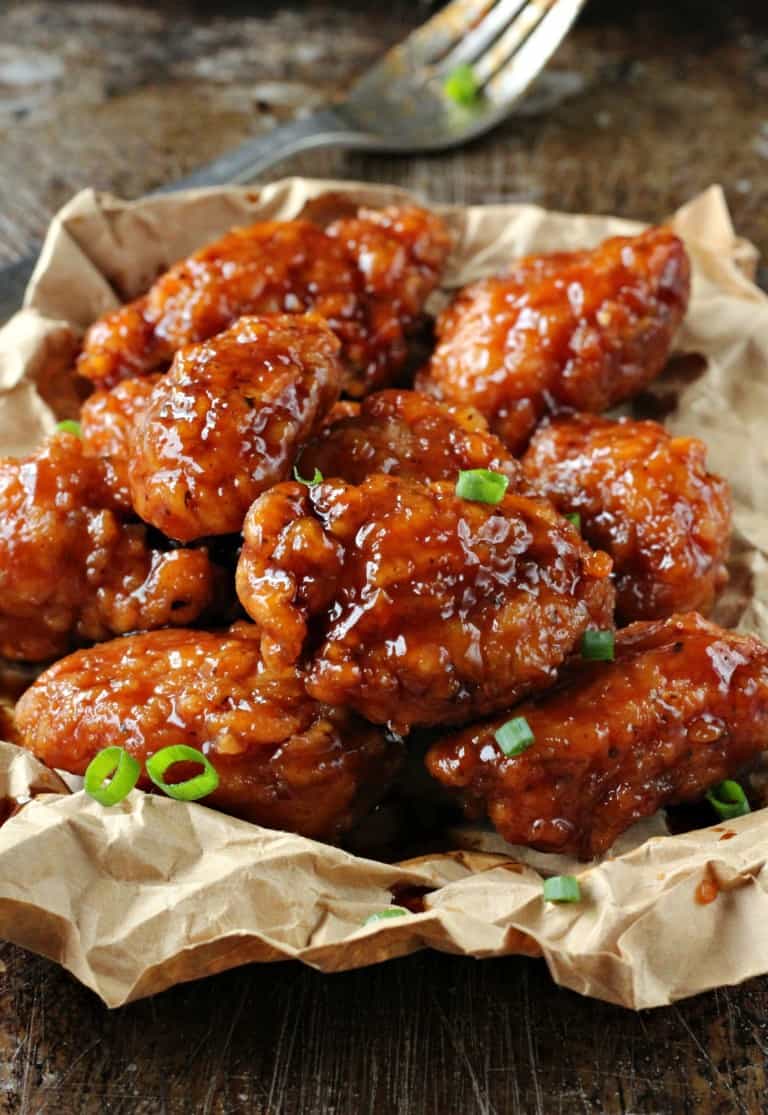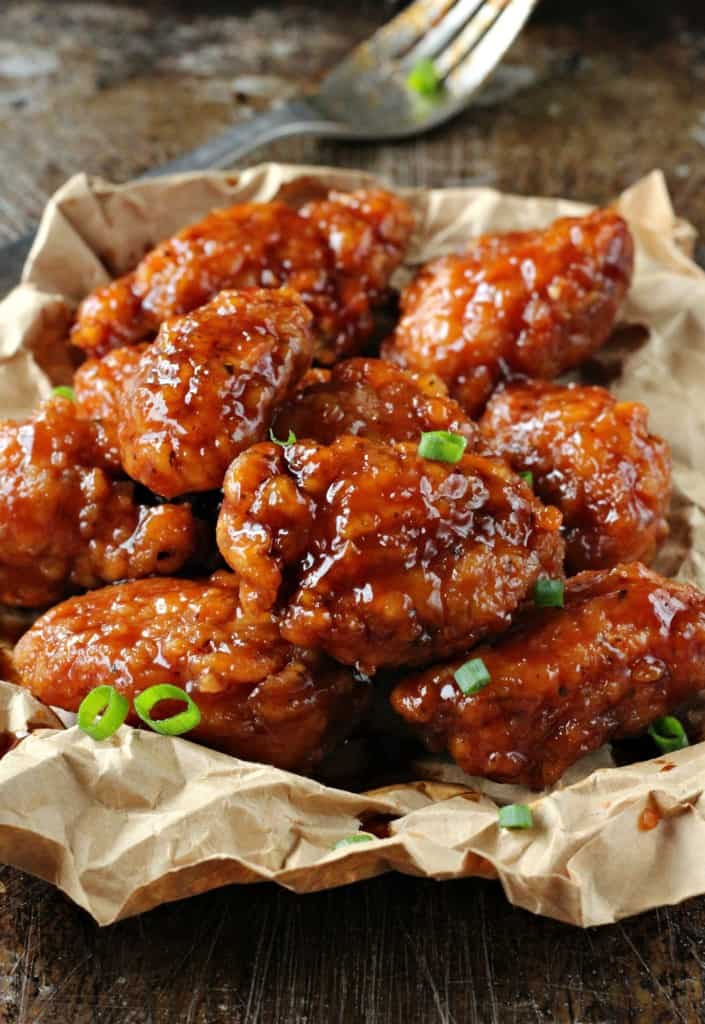 I love hot wings, but they're even better when you can cool them off with some crumbled blue cheese. My favorite way to add blue cheese is with my blue cheese coleslaw. It's simple to make and SO much tastier than the traditional kind.
Simply stir together broccoli coleslaw mix, mayo, chopped celery, and chopped green onions. Plus, plenty of blue cheese crumbles and lemon juice.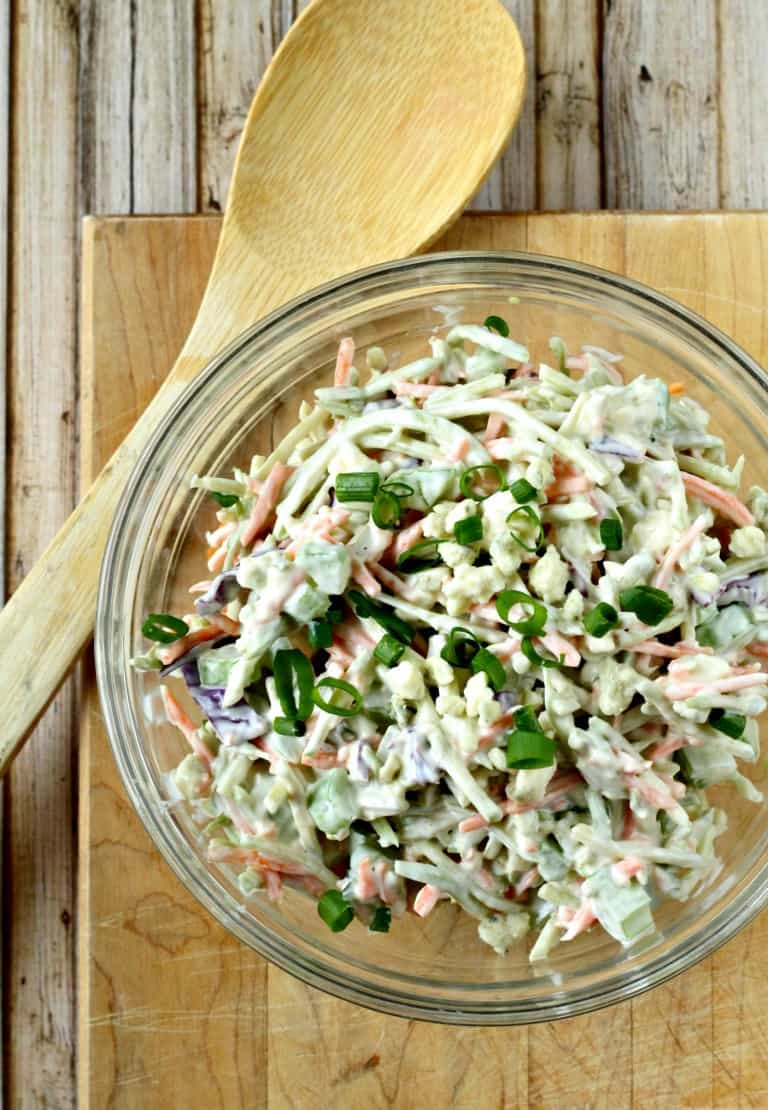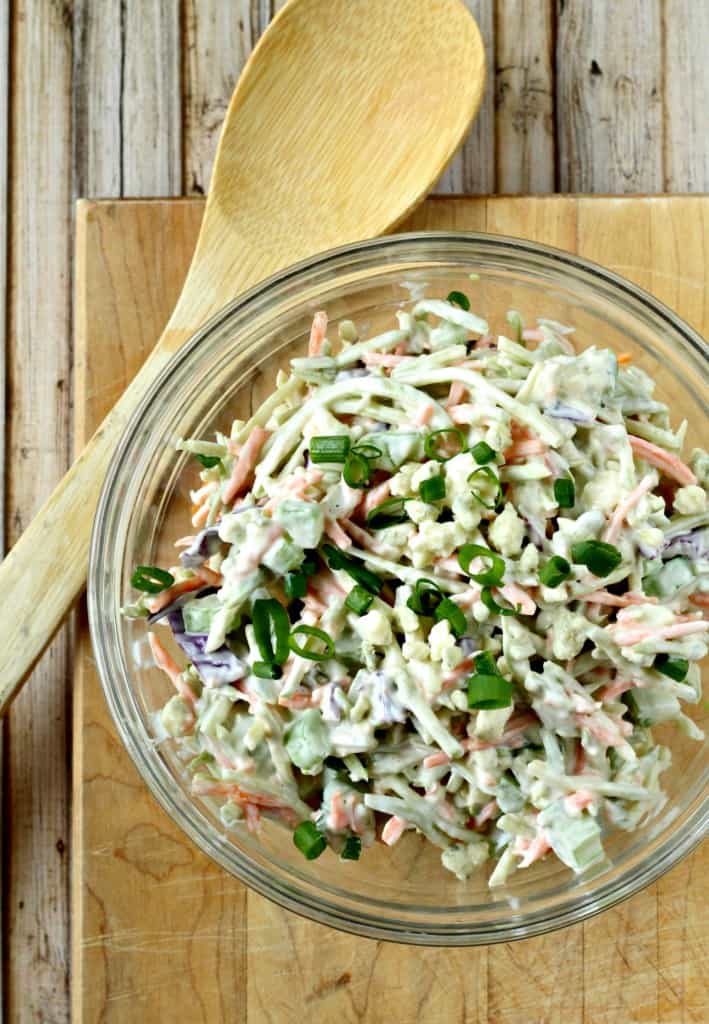 I prefer broccoli coleslaw over regular because of the added crunch. It starts crunchier and stays crunchier, even the next day. That way, you can use it for leftovers… or for snacking after the party! *ahem*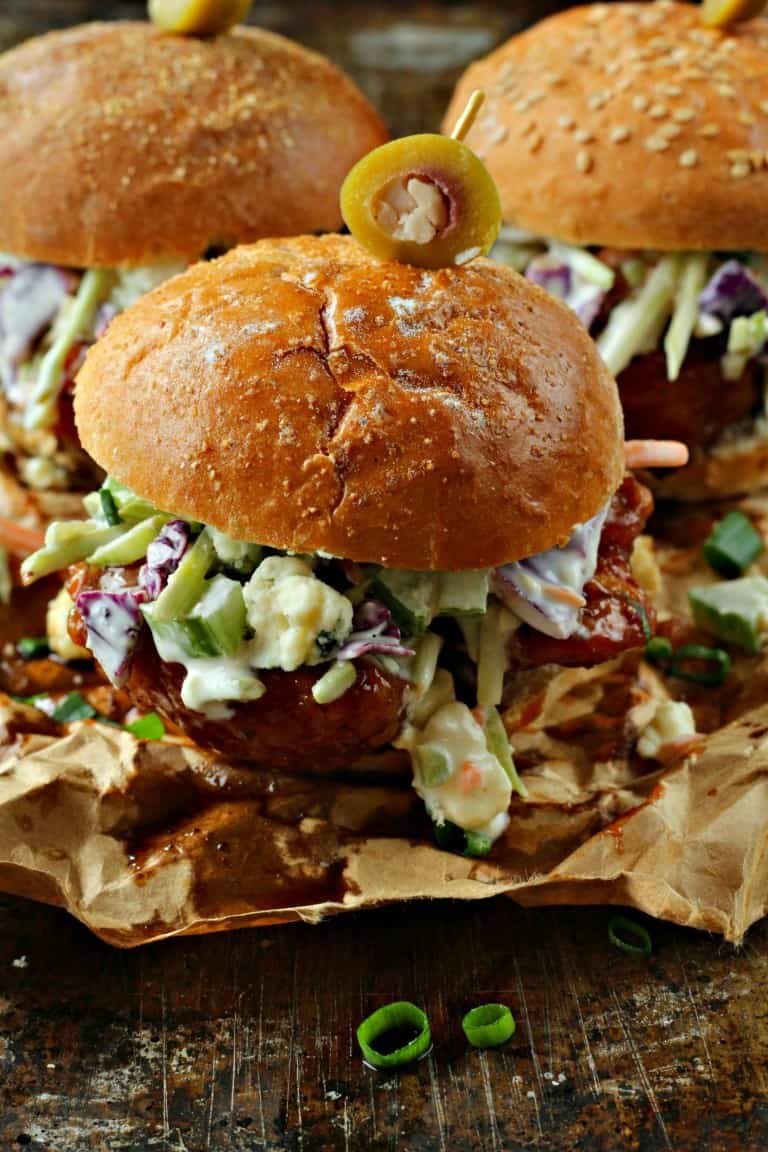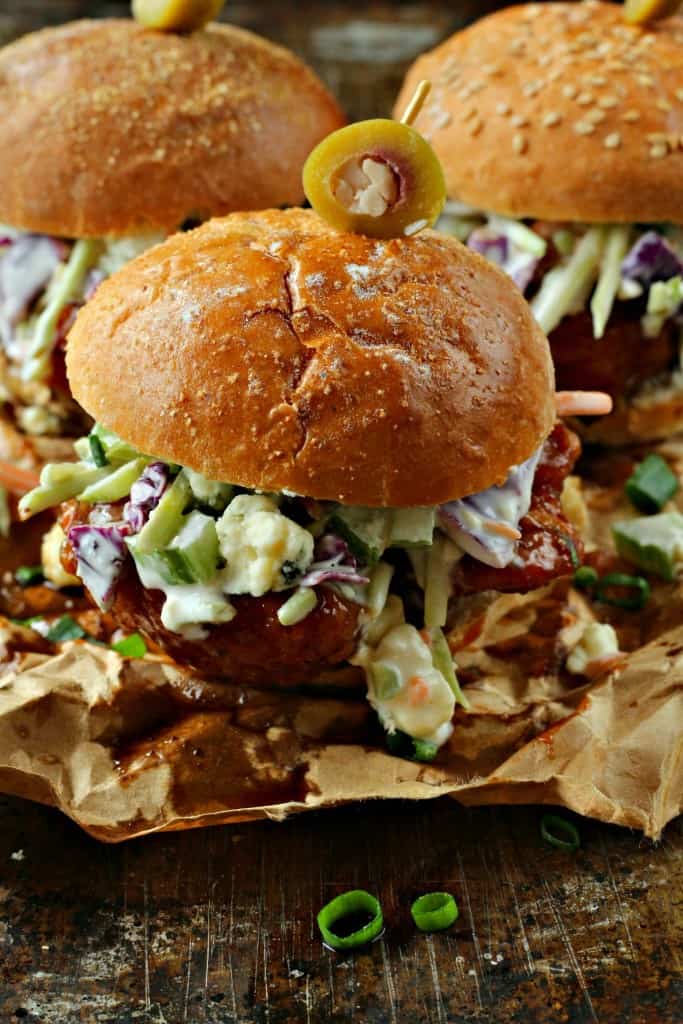 Use mini buns, and top the hot wings with the coleslaw. So simple, so delicious.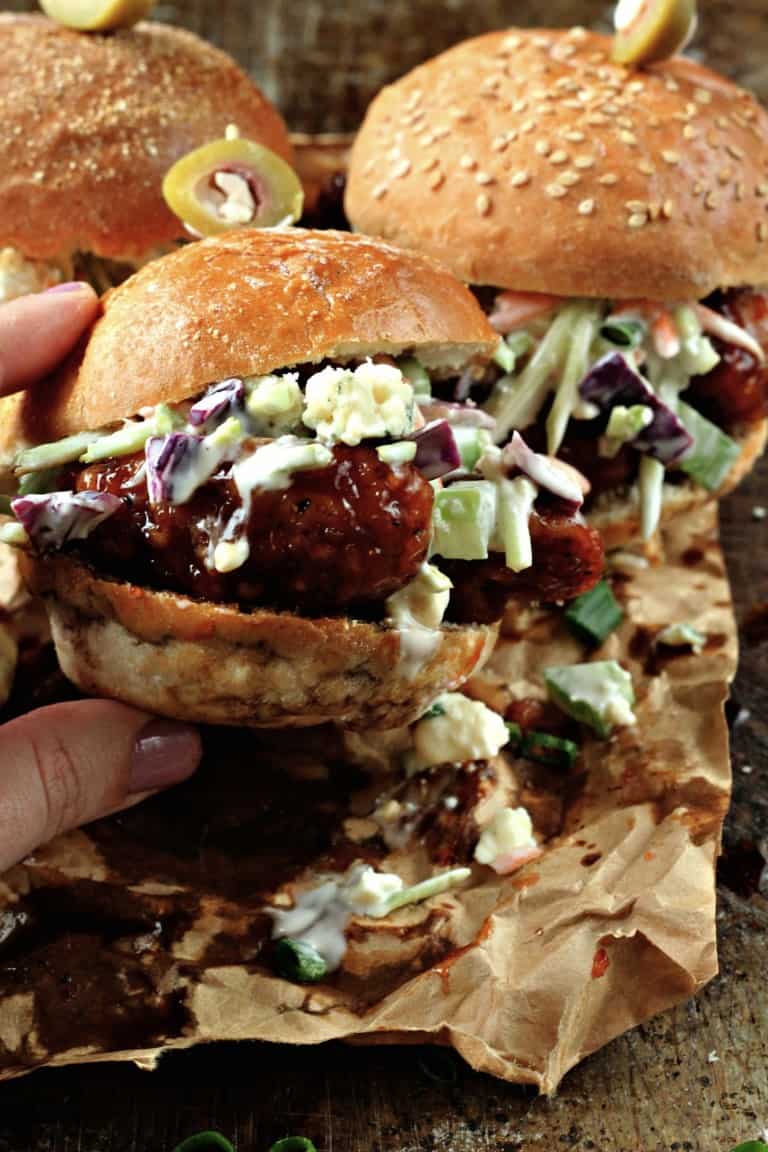 Be sure to serve with extra napkins!
This dish will be a touchdown at your house. Messy, tasty, and delish. Enjoy!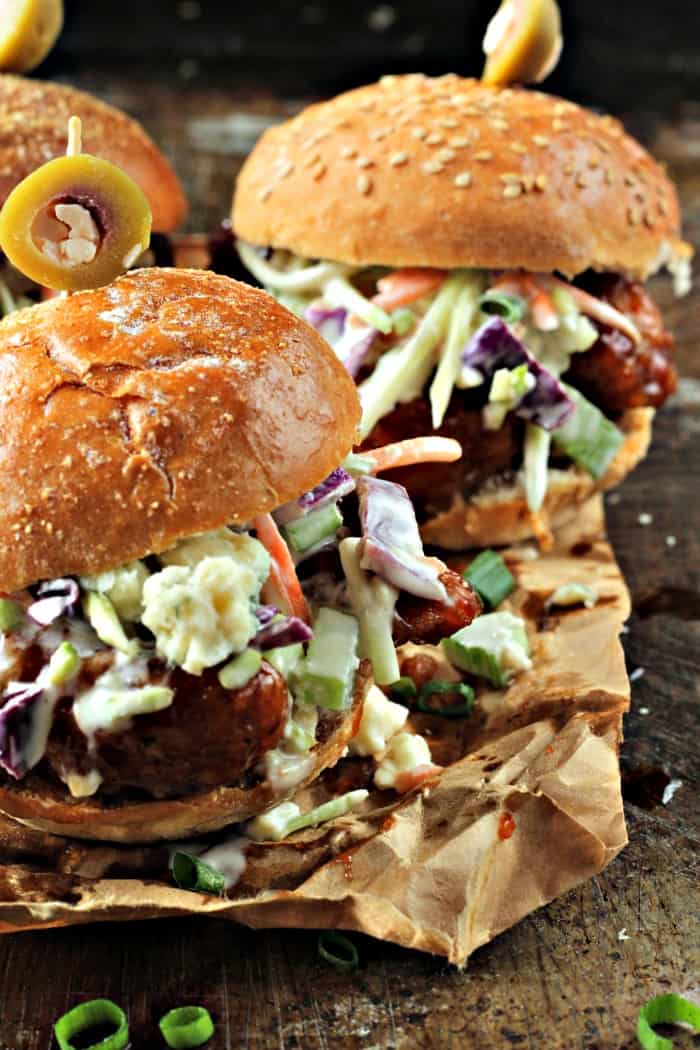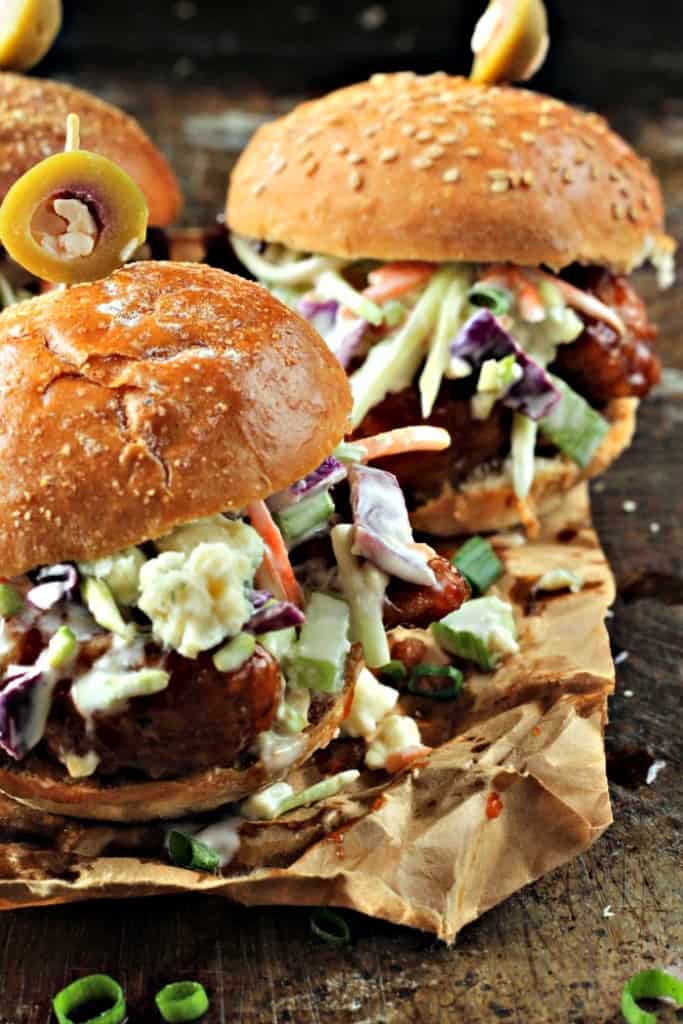 Check out how easy these sliders come together… YUM!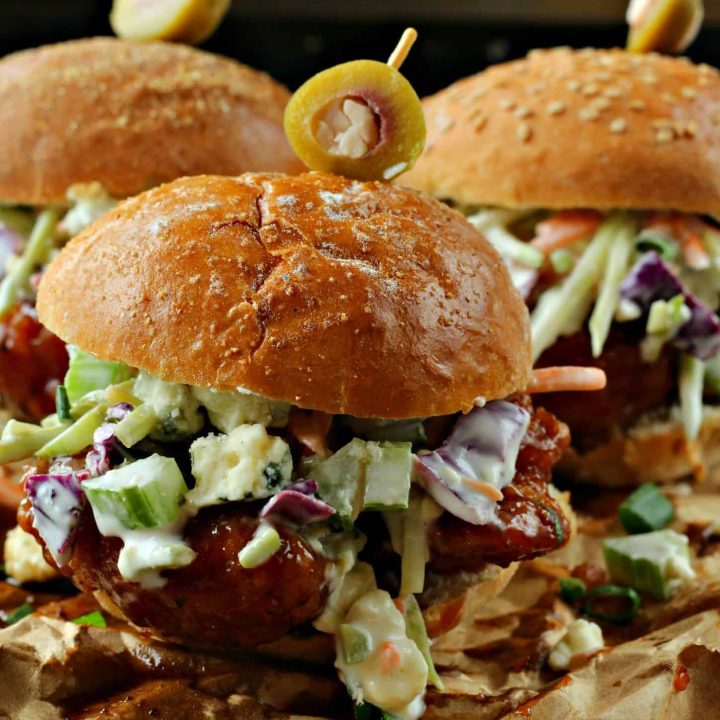 Hot Wing Sliders with Blue Cheese Coleslaw
Enjoy classic game day food-- hot wing sliders topped with cool, crunchy blue cheese coleslaw.
Ingredients
20 hot wings
6 mini buns
4 cups, broccoli coleslaw
1/4 cup, chopped celery
1/4 cup, chopped green onions
1 cup, mayo
1/3 cup, blue cheese crumbles
2 Tablespoons, lemon juice
Instructions
Combine broccoli cole slaw and next five ingredients in a medium-sized bowl, set aside.
Place 2-3 hot wings on each bottom bun.
Top hot wings with about 1/2 cup of coleslaw.
Add top bun, and enjoy!
Nutrition Information:
Amount Per Serving:
Calories:

320
Love easy appetizers like these Hot Wing Sliders? Check out these bite-sized Tapatio Tuna with Avocado + Lime.