How to make homemade candles– the easy way! Simple to customize for any occasion. Product list included with Amazon links.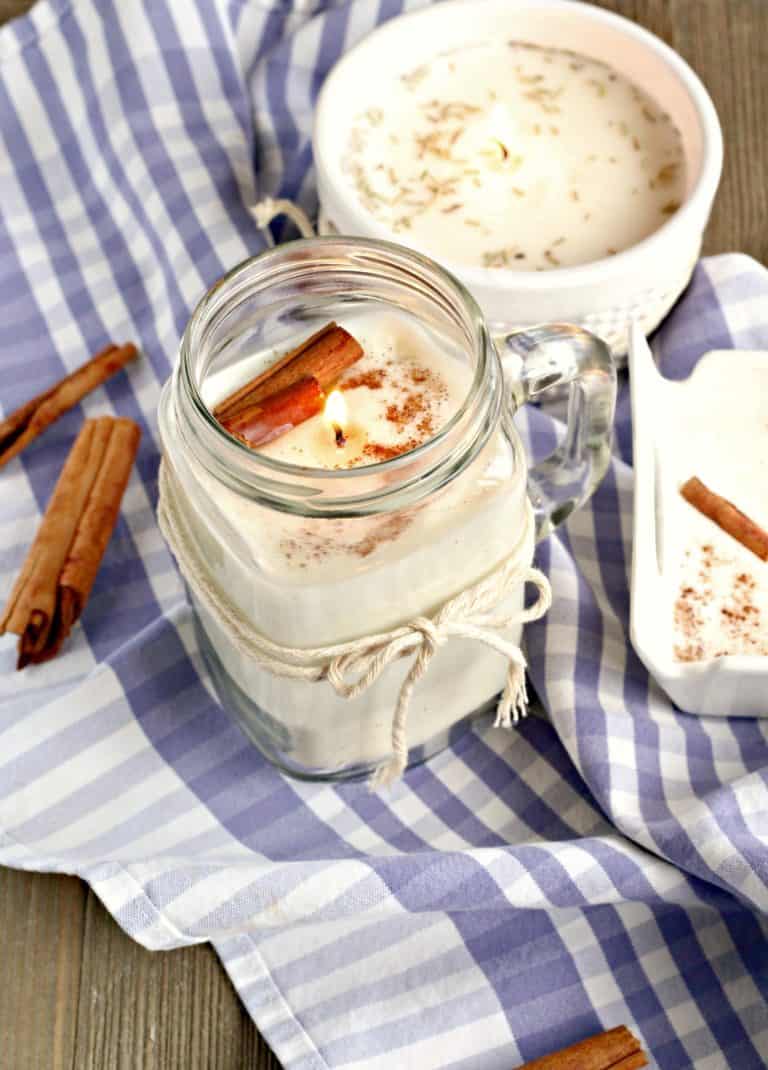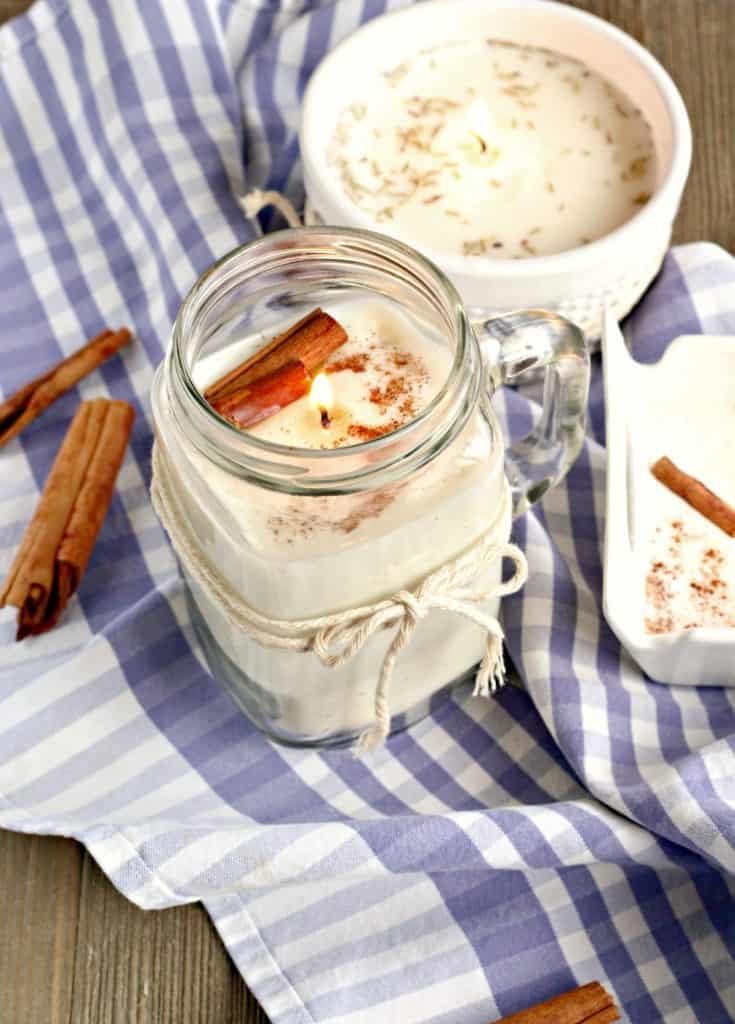 What do you picture when you think about a warm, inviting home? Chill music playing, cozy wool blankets all around, a fire in the fireplace, something hearty simmering on the stove, perhaps candles aglow…? Me too.
I love candles. I really do. I love the ambiance they create. The warmth of a candle or two really says home to me.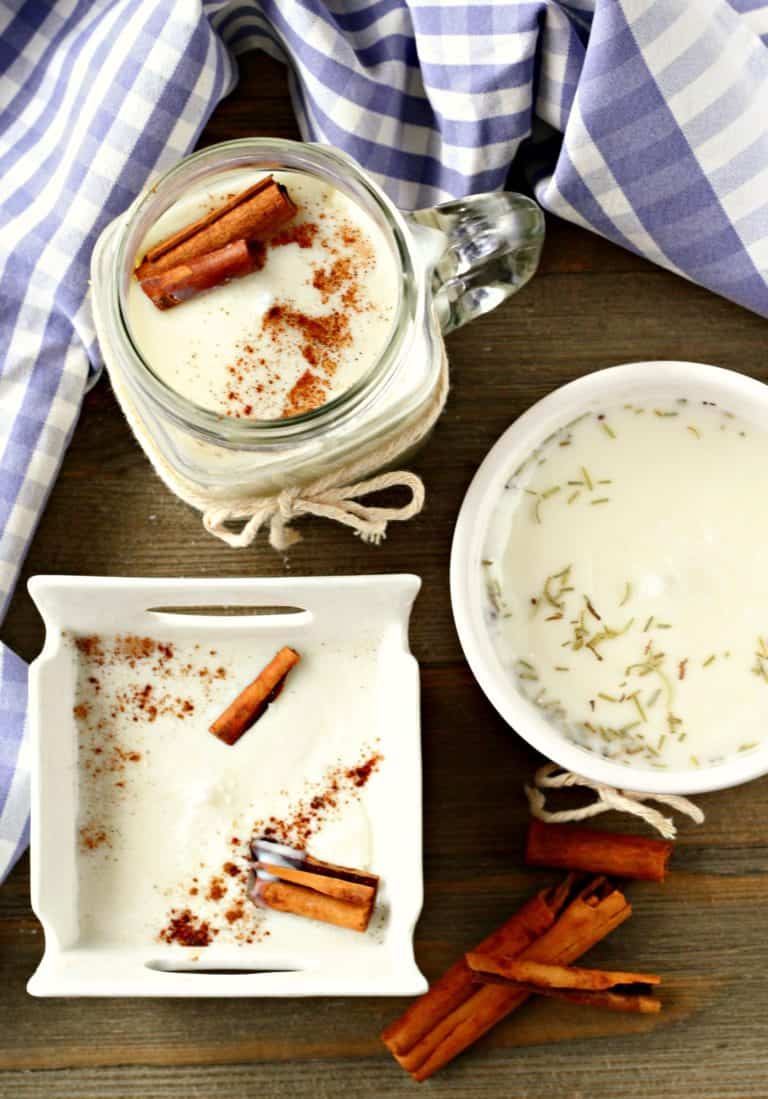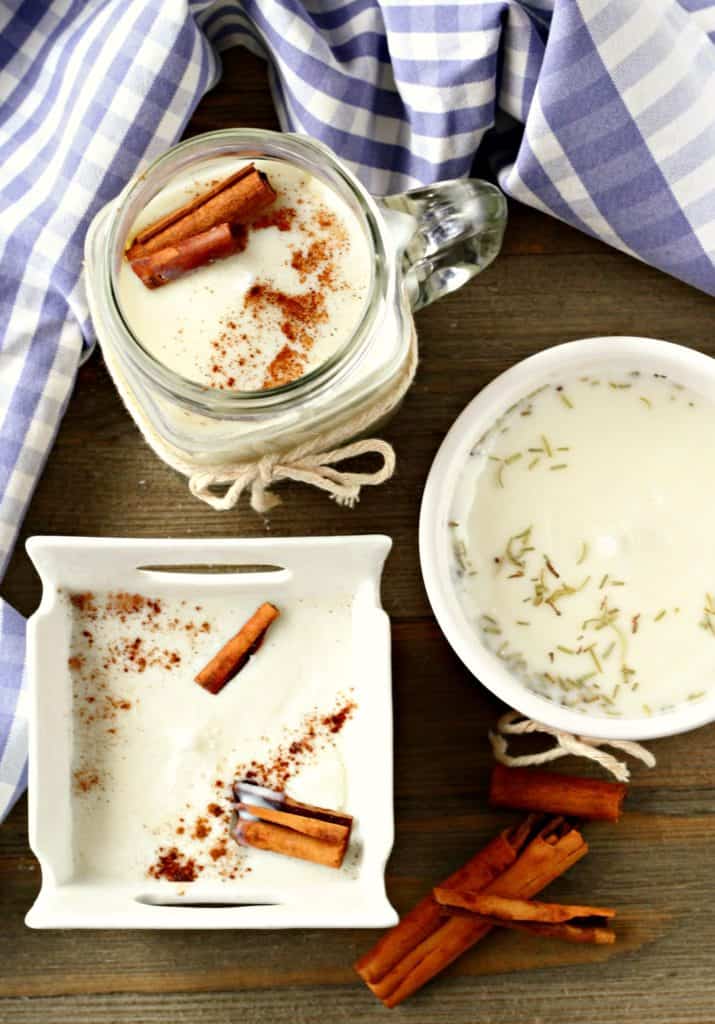 Unfortunately for me, most store-bought candles cause more problems than they're worth. Overpowering scents and strong chemicals in the fragrance cause my eyes to water and itch.
I've tried all types and brands, and it's very hit or miss for me. It was such a bummer to toss out nice, at times expensive, jarred candles once I realize that they aggravate my allergies. I was starting to think that I had to stop using candles all together.
Until… I realized how easy it is to make your own candles at home! You can use soy wax (which is much more allergy-friendly) and pure essential oils. Homemade candles are super simple to make, and you avoid all the chemicals and other irritants.
How to Make Homemade Candles
Glue wick to the bottom of container.
Melt wax in microwave or double-broiler.
Add essential oil of your choice.
Pour wax into container.
Allow to cool, then trim the wick.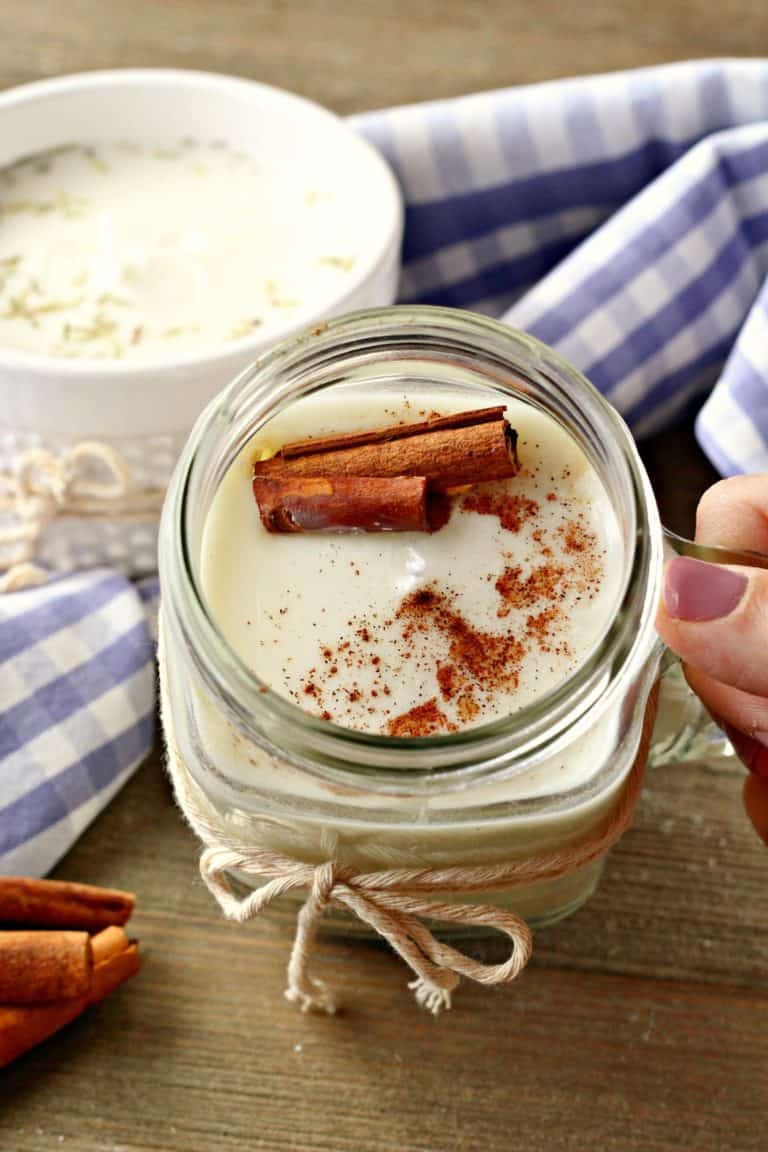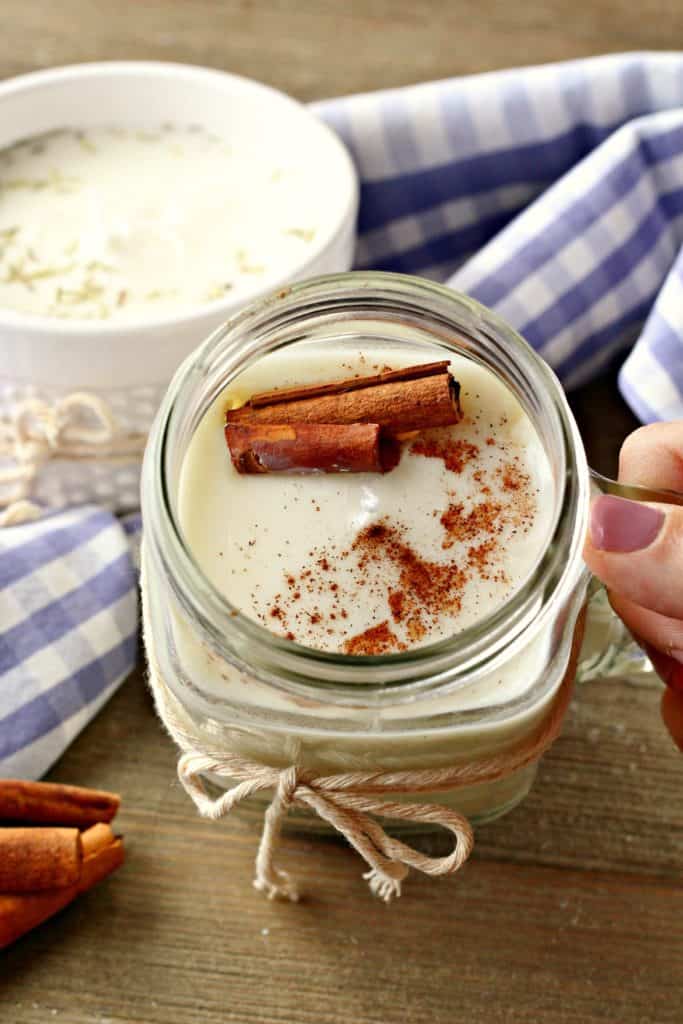 What do I need to make homemade candles? (Tip! Supplies linked here)
-soy wax pieces (To find how much wax you will need, multiply the number of candles you are making by the amount of wax it will hold, and then divide that by 20.)
-wicks, I recommend 6″ length, but if you have taller containers to fill, you can always buy longer wicks and cut down to size
-glue dots for securing the wick to the bottom of the candle (do not skip this step, otherwise it just gets messy) Check out this 2-for-1 kit, which has wicks and the glue dots for a lower price.
-ceramic or glass containers for candles, whichever size you prefer
-(optional) herbs to complement your candle scents. I like to have fun with adding different "ingredients" to the candles, it makes each one unique! Rosemary, cinnamon, rose petals, etc.
Grab an ALL-IN-ONE candle supply kit from Amazon HERE. Prime shipping, baby!
Seriously guys, this is one of the easiest DIY's around. I love that I can whip up a few in minutes. Yes, minutes.
Plus, they are totally customizable (wax & scent!) and you can wrap them up as gifts for the holidays, birthdays, or hostess gifts. Cheers!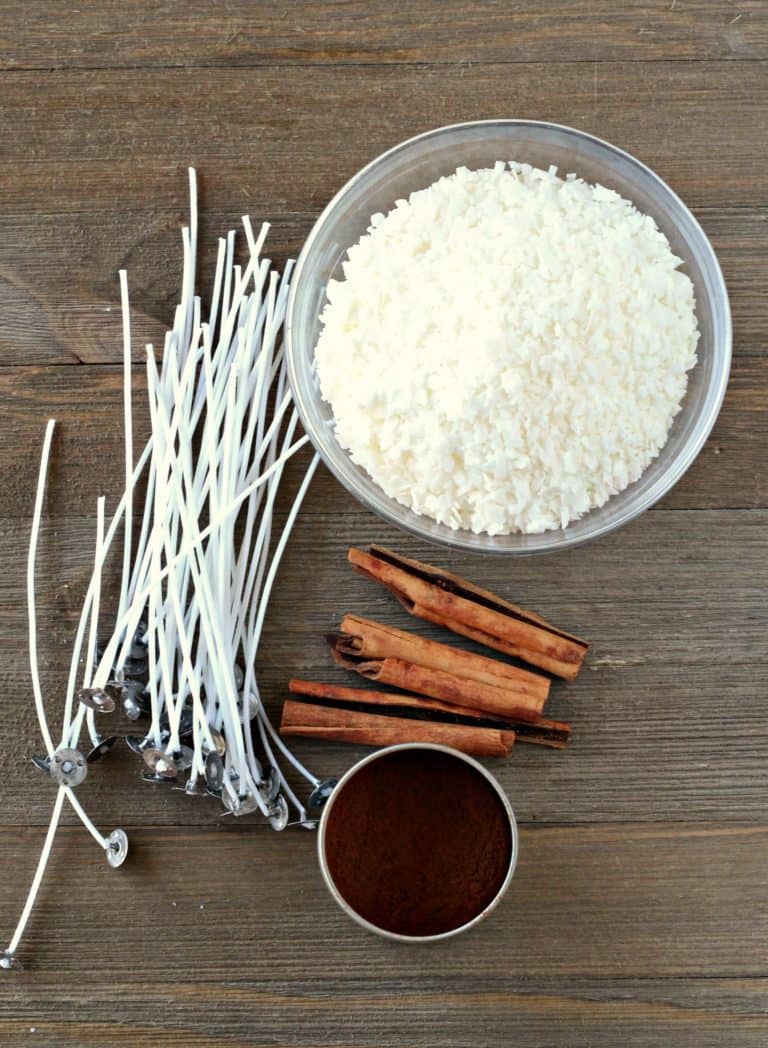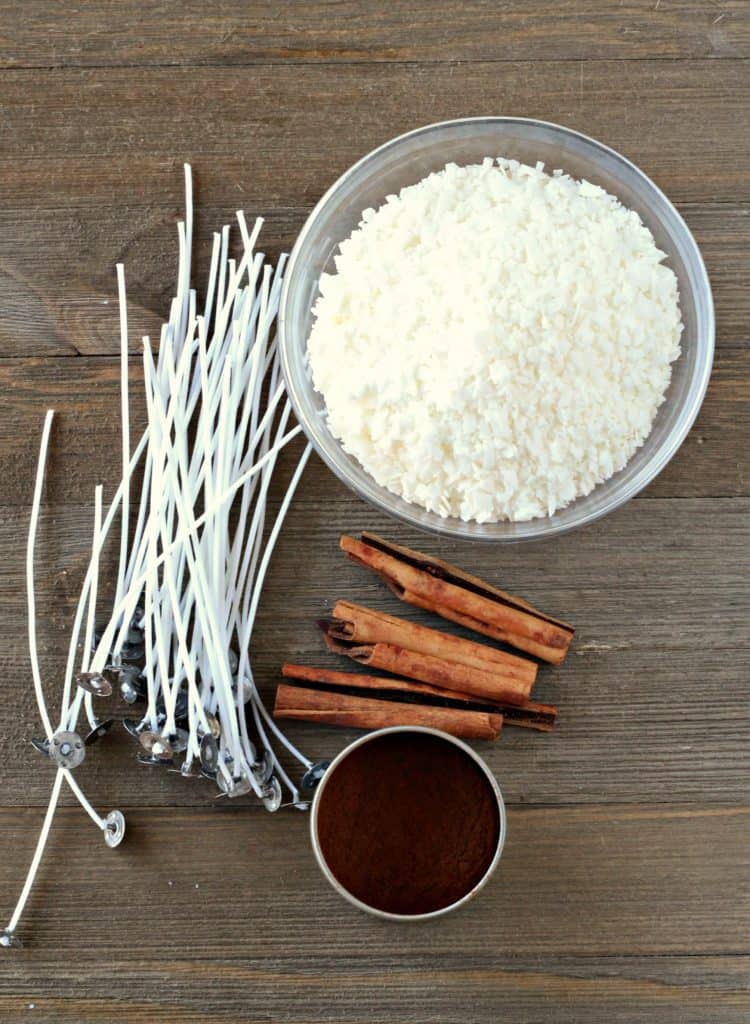 Homemade Candle Gifts FAQ's
How to make candles brighter?
A freshly trimmed wick will give you a brighter burn.
How to make glitter jars for candles?
Love this easy DIY for homemade candle gifts? Check out my popular 2-Ingredient Play Dough recipe!
Or this Double Chocolate 4-Ingredient Dairy-Free Ice Cream, a great dessert alternative for those with dairy sensitivities!