Check out these 6 super simple ways to live healthier NOW. An easy-to-follow guide to get you back on track and feeling amazing.
Moms… do you ever feel like your health is the last priority in a long list? I certainly do. I'm so focused on making sure the household, and well, life is running smoothly to think about my water intake or how many servings of vegetables I eat in any given day. There are all sorts of moving parts in our daily lives and though we're up to the challenge, it's easy to lose focus on our own well-being.
But the reality is, we can't be all things to our families if we're not taking care of ourselves.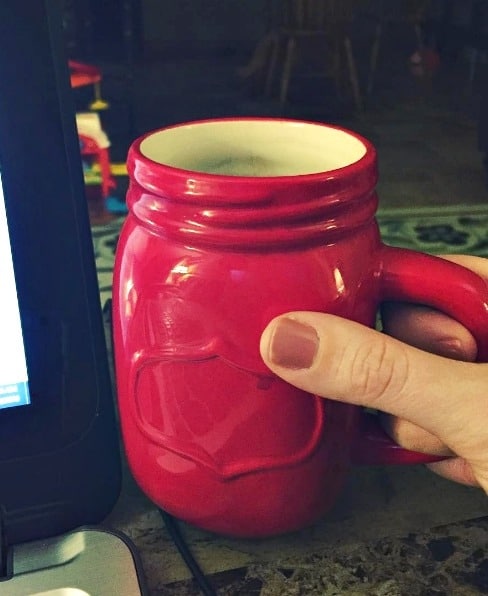 I know what you're thinking. Another obligation? Another item on my to-do list?
Zero mom guilt here, guys. This isn't about taking up your precious time with more "shoulds" or "must-do's". This is about small steps & simple changes that make a big, noticeable impact. And feeling better TODAY.
Now let's talk about those 6 steps to live healthier now!
Sleep. track it, respect it. Your overall quality of life suffers from lack of sleep, and productivity diminishes. Get enough sleep to feel like yourself, however many hours that needs to be. If you have a solid reason for skimping on sleep (newborn, sick relative, etc.) then try to catch naps and give yourself extra time to complete tasks. Be kind to yourself; sleep is important.
Moderation Goals… I like to think of it this way- splurge where it matters to you. Maybe I'll eat a wholesome breakfast or lunch, but if my husband brings home pizza for dinner, then I'm going for it. Likewise, if you love fancy coffee drinks or a salty snack after dinner, just pick your favorites and aim for good choices the rest of the time. I use my Withings watch to manage daily calorie budget with integrated nutrition tracking.
Drink More Water… this one couldn't be easier to implement right away. Drinking more water helps your entire body, and you feel the effects immediately. Try substituting one coffee or soda a day for a glass of water. Or, fill up a big ol' water bottle and keep on it throughout the day. I love to add slices of fresh fruit or herbs to mine.
Find an outlet for stress relief… try a hobby on for size. Think about activities you enjoyed as a kid; painting, reading, swimming, etc. Or maybe it's time to start scheduling in regular exercise to sweat away the stress of the day. Whatever activity helps you to decompress and relax, give yourself time for it. It'll help you to be more effective in all other areas of your life.
Community… another stress reliever is spending time with friends & people who support you. It's been proven that those connected to a community enjoy a multitude of benefits, including better health. Nurturing relationships and thinking of others helps us to feel more fulfilled.
Work it out…every little bit counts. Think it in terms of a healthy lifestyle, rather than a chore. Work out with friends for fun and instant accountability. Supporting each other will give you a big boost to keep pursuing your health goals.
I hope this list gives you a jump-start on your health. It's all about small steps to big results. You're worth it!
Want more actionable tips on how to live healthier now? You'll love my guide to finding morning quiet time!