Snacking just got an upgrade. Fresh snack ideas that'll actually fill up your kids!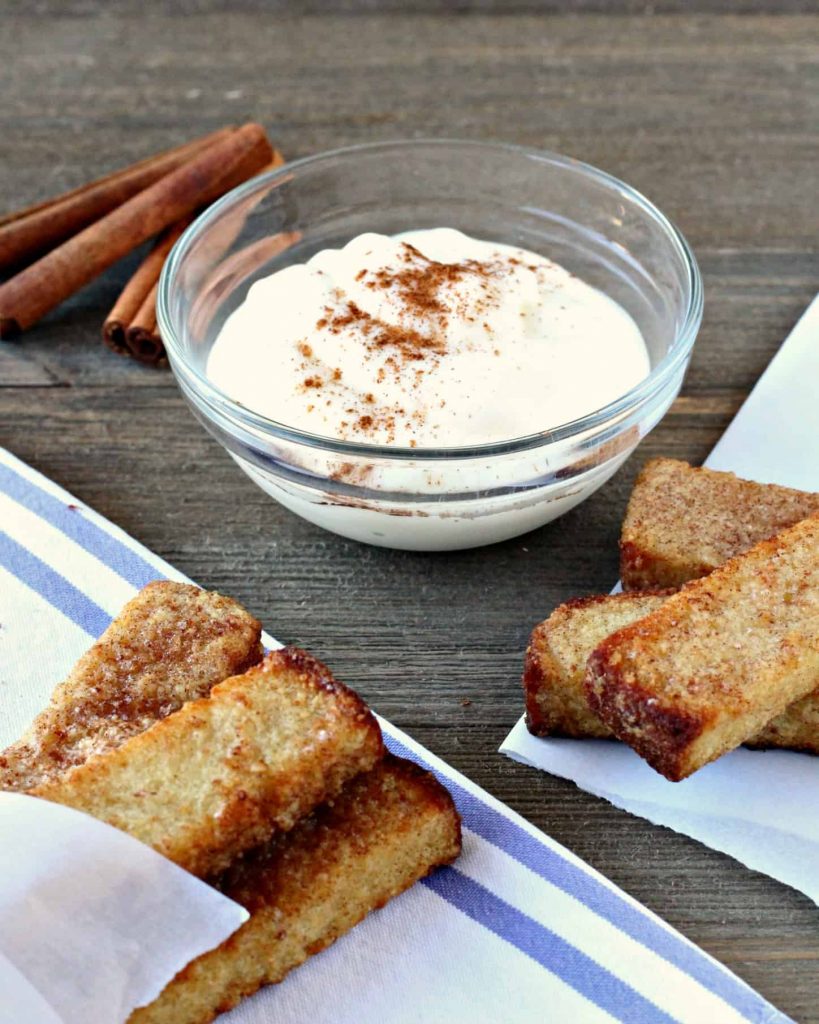 All kids love french toast sticks, right? It's pretty universal. I mean, it's hard to beat tasty little strips of crunchy, cinnamon-sugar goodness. Plus, any finger food reigns supreme. You can dip them in anything from peanut butter to syrup.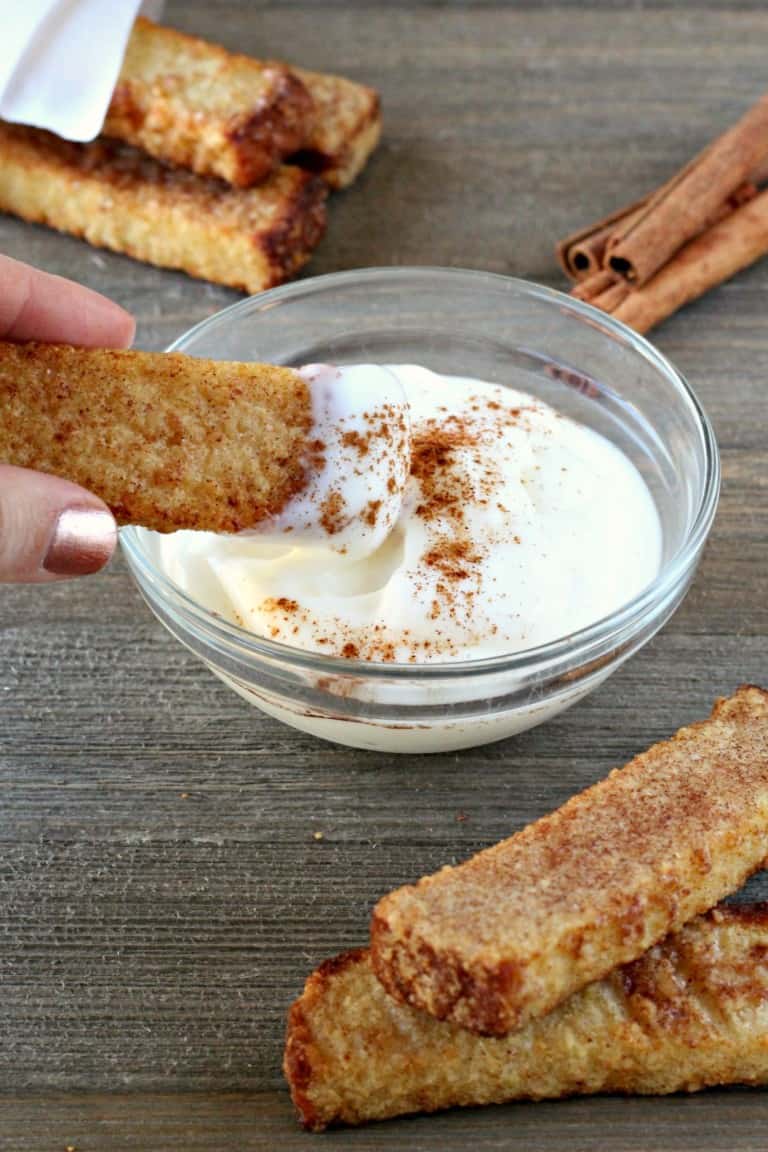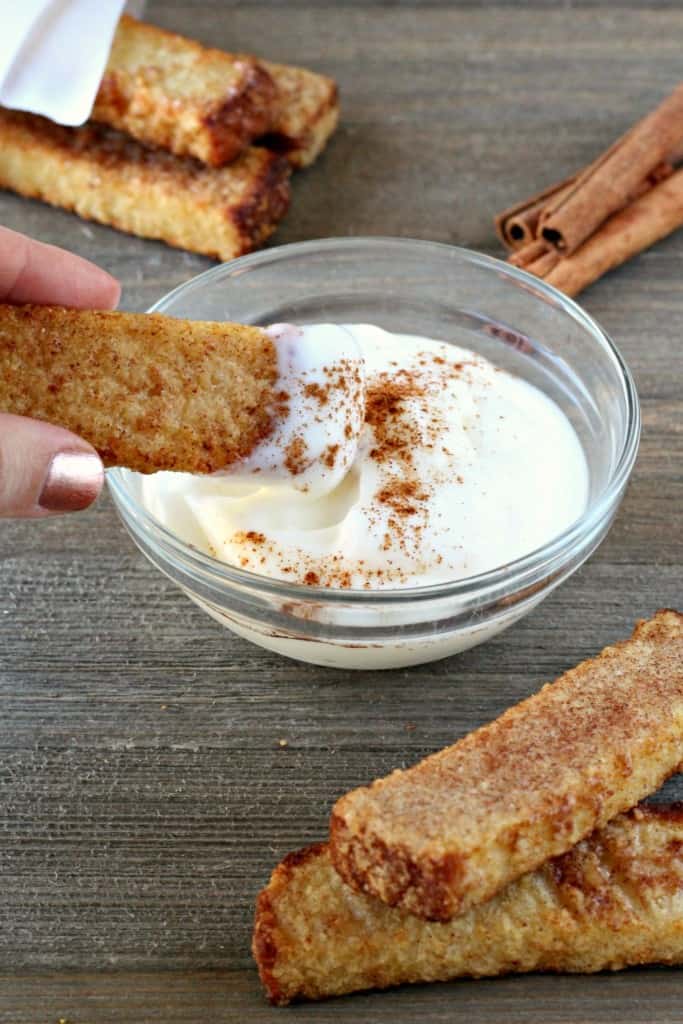 Our favorite is a vanilla Greek yogurt dip. A dash of cinnamon, maybe nutmeg, and it's a yummy addition that puts these snacking favorites over the top.
Did I mention they have protein? That's right!
I'm loving the new line of baked snack items from Farm Rich Bakery…. protein content listed front & center.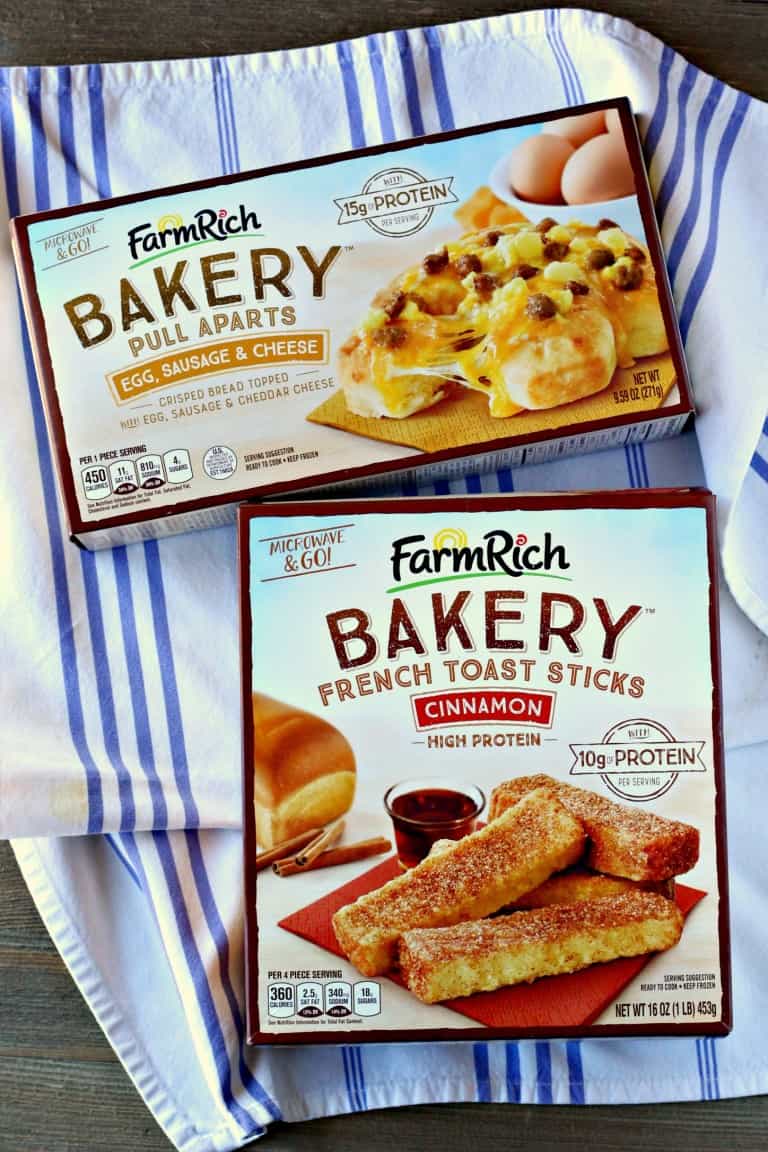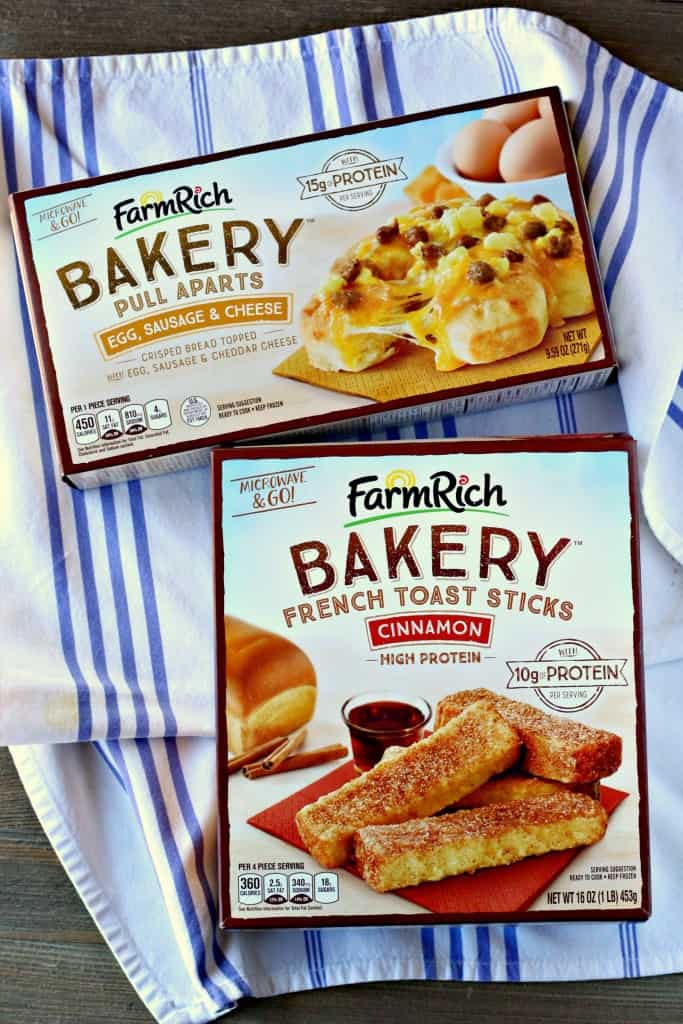 As a parent, that is KEY for snacks. French toast sticks are delicious anytime of day, and this way you can serve them up without fear of an inevitable energy crash! Love it!
Plus, they can even have them for dessert. My kids love dippable snacks, and this one is so sweet. How many dessert choices have the benefit of protein? It's a great little boost.
Looking for a savory option? We also enjoy the Farm Rich Bakery Sausage, Egg, and Cheese Pull Aparts, particularly for a filling after-school snack.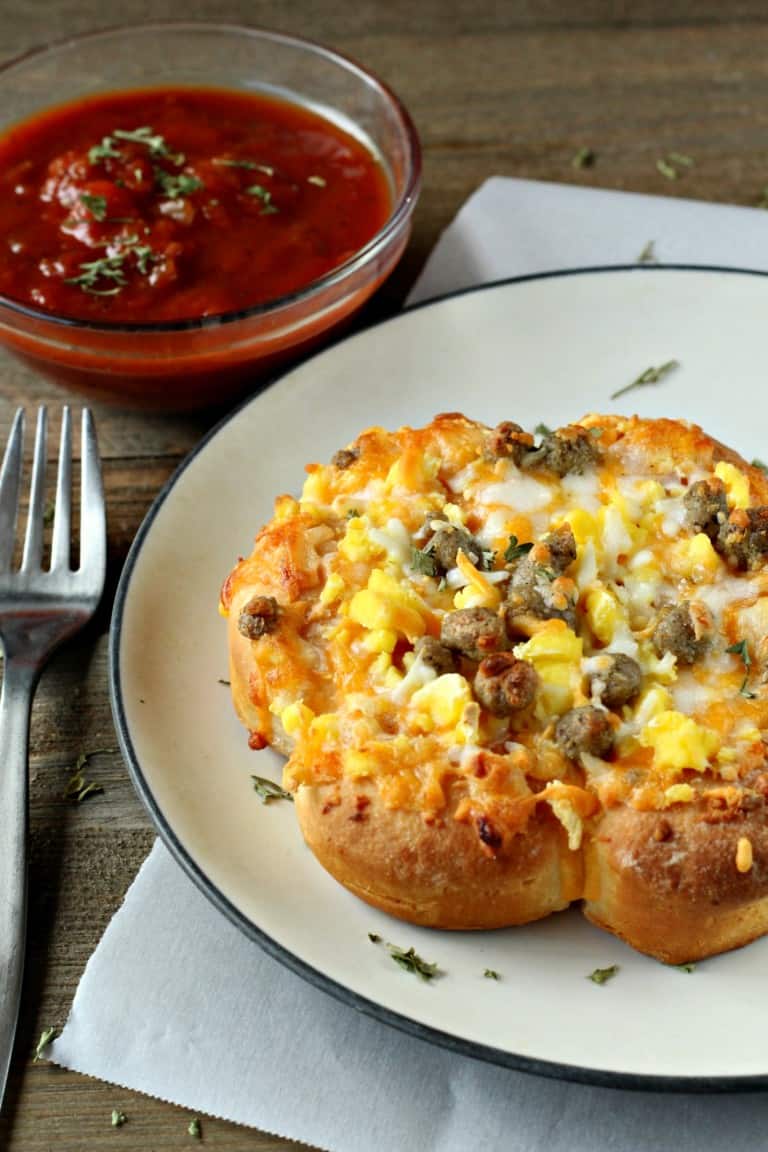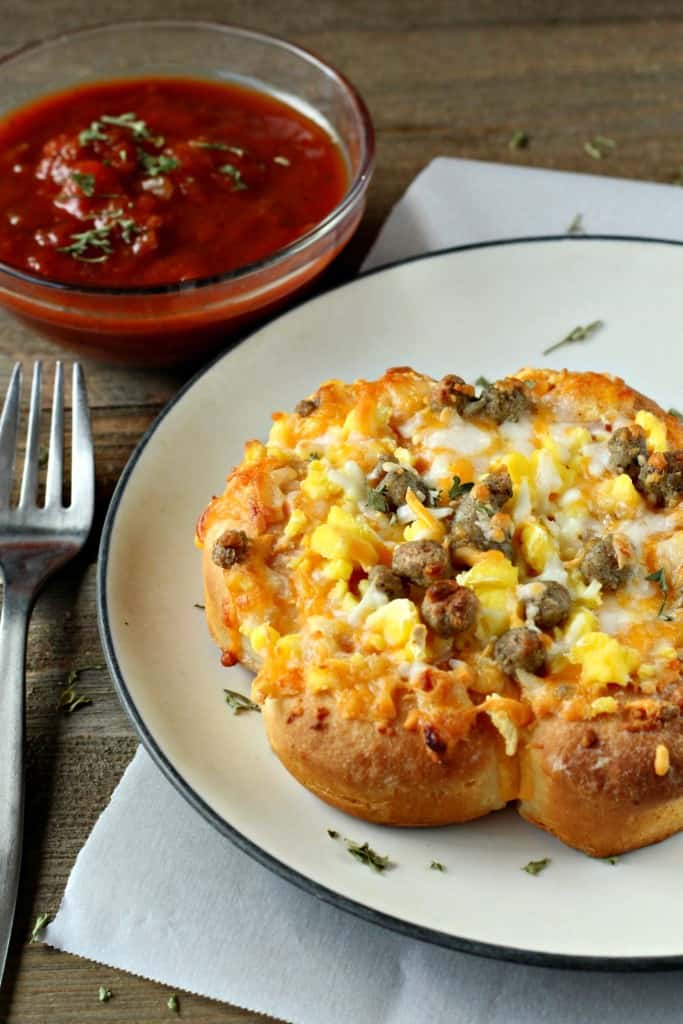 Pull-apart baked goods are all the rage right now, and my kids love to grab a piece and dip it in the salsa.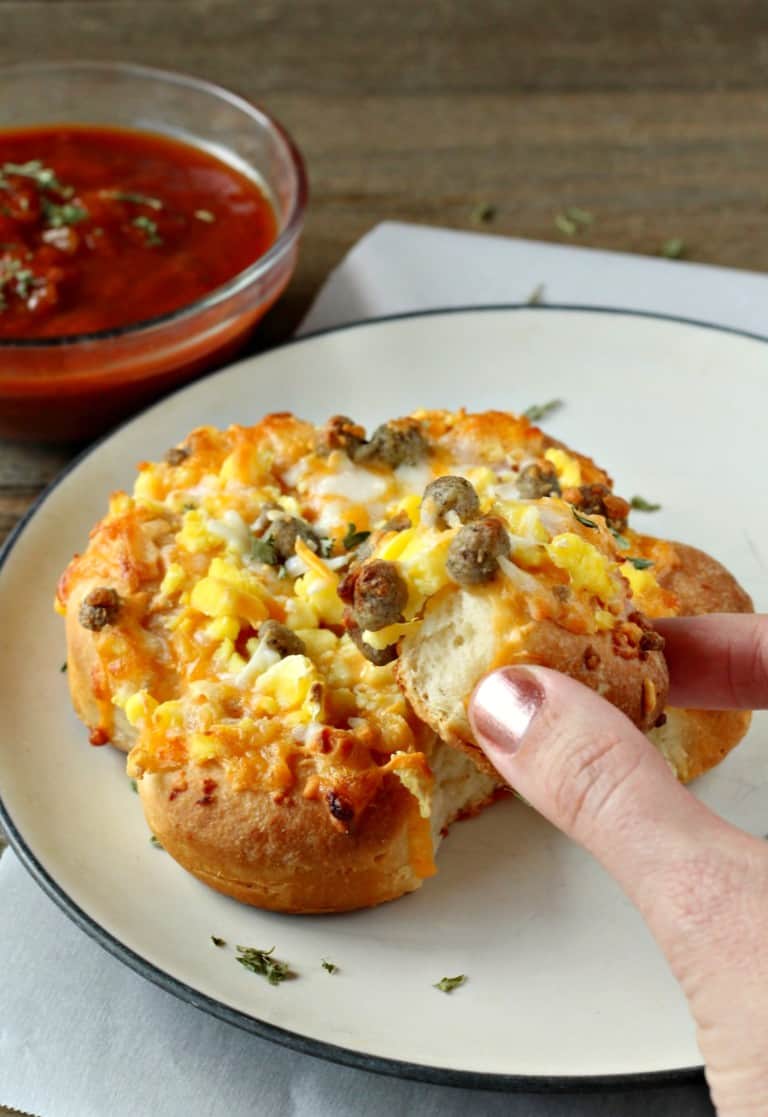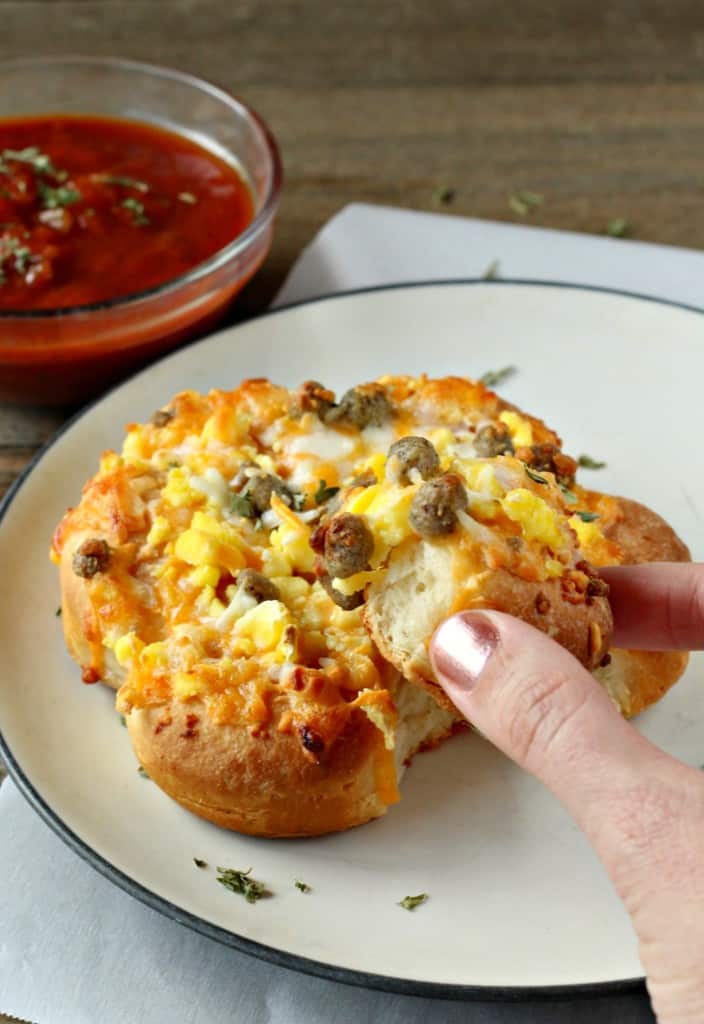 Cheesy eggs & sausage? Don't mind if I do!
I love that it's a quick baked option. A few minutes in the microwave or oven, and you get plenty of protein & carbs in a tasty snack anytime of the day!
As a parent, I'm always on the hunt for new snacking ideas that the kids will love and that I feel good about offering them. Snacks are an opportunity to fill our kids up with good food that keeps them going all day.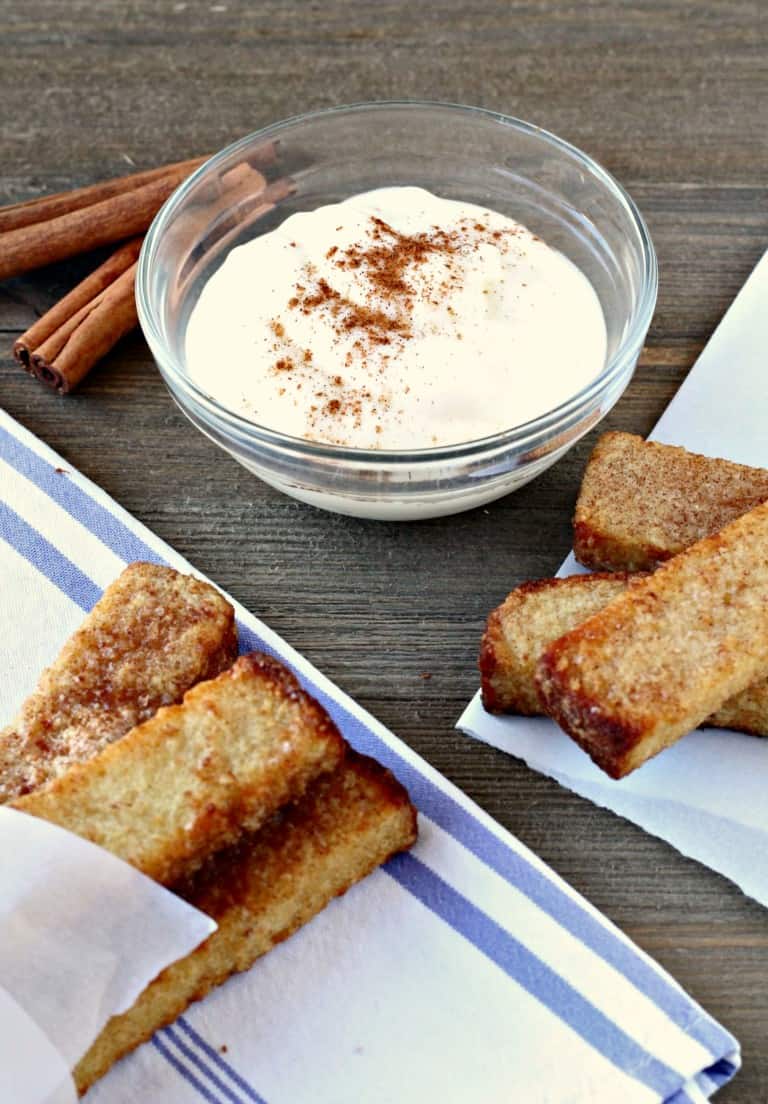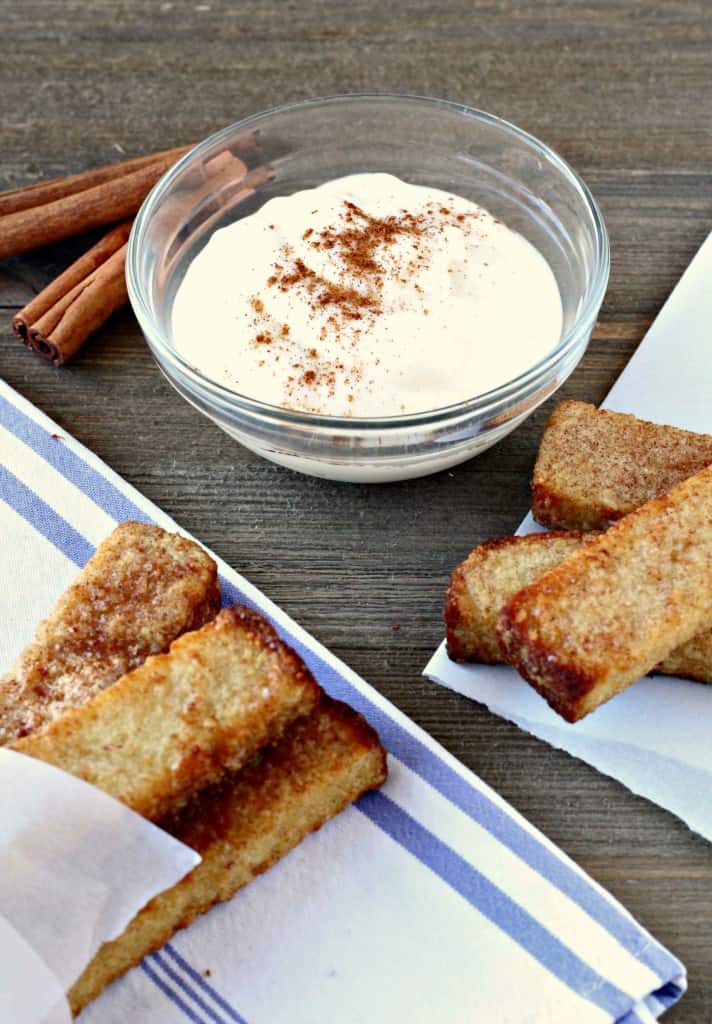 I turn to Farm Rich, as one of the nation's leading frozen snacks brands, because I know they produce tasty, wholesome snacks that both parents & kids will love. These Farm Rich Bakery Premium French Toast Sticks disappear in my house.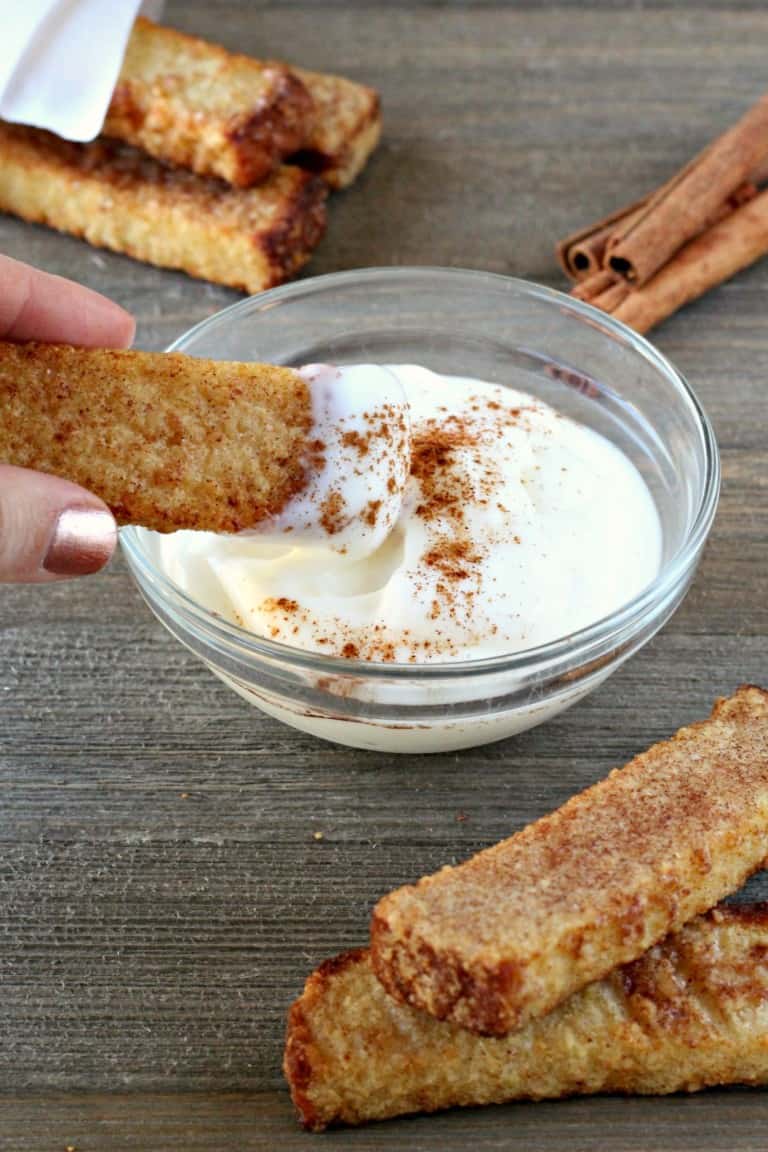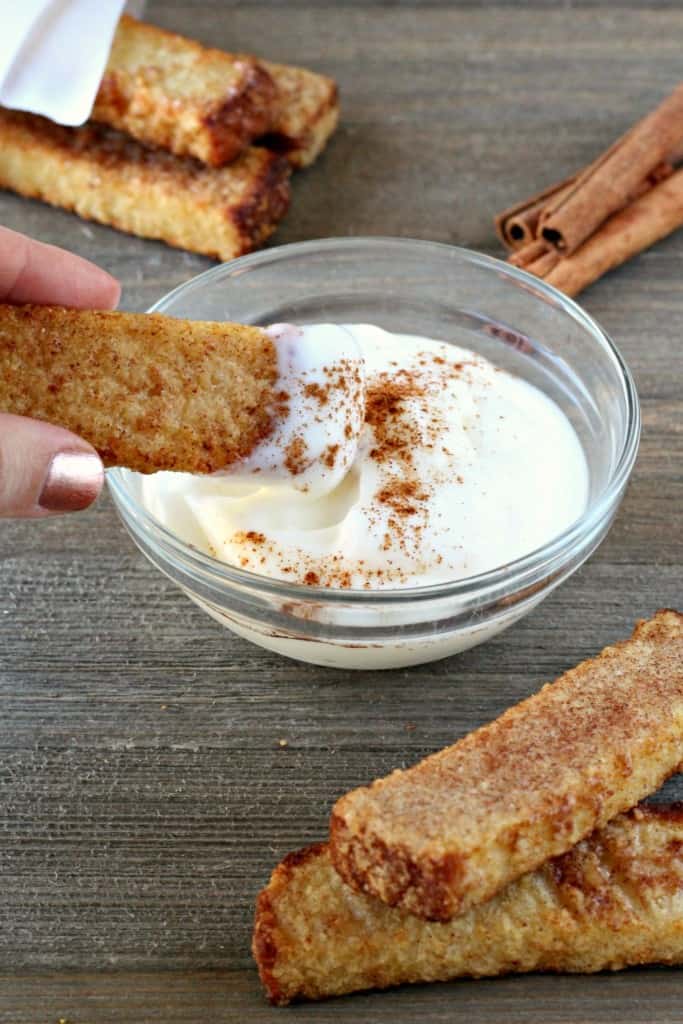 Love these fresh snack ideas & looking for more? Check out these 3-Ingredient Kid Approved Snacks!