Enjoy a warm cup of Turmeric Cinnamon Tea & get ready for a good night's sleep! Just a couple simple ingredients for this turmeric and cinnamon tea.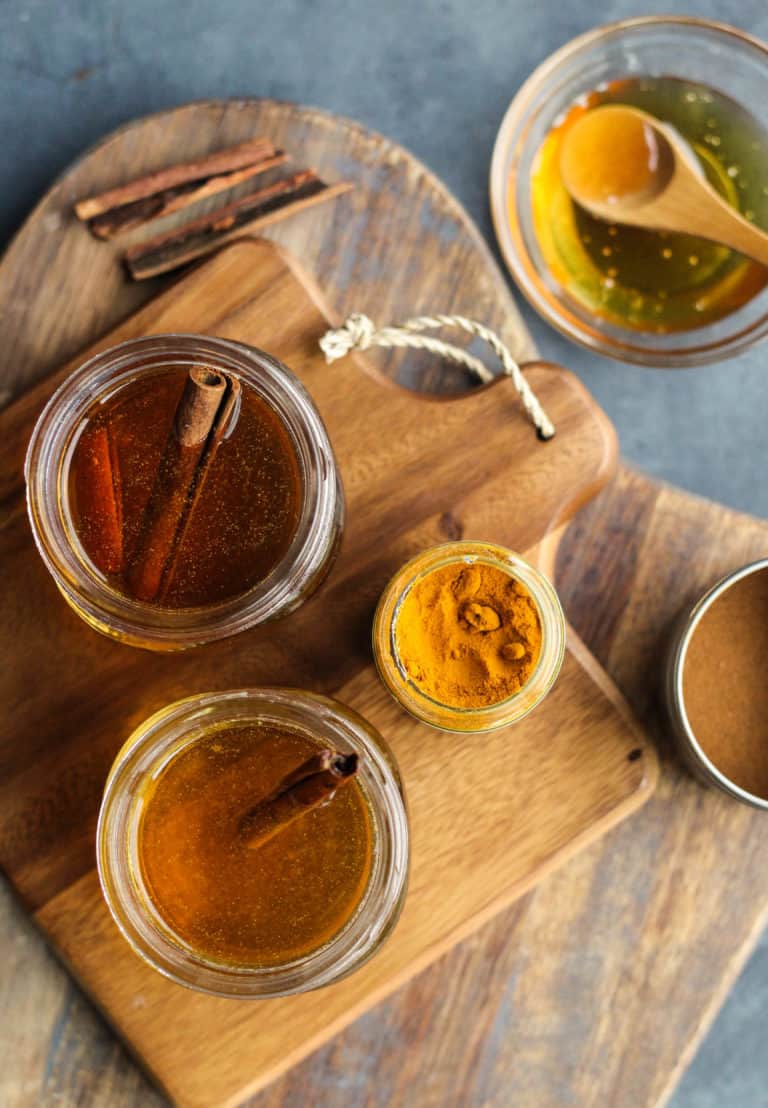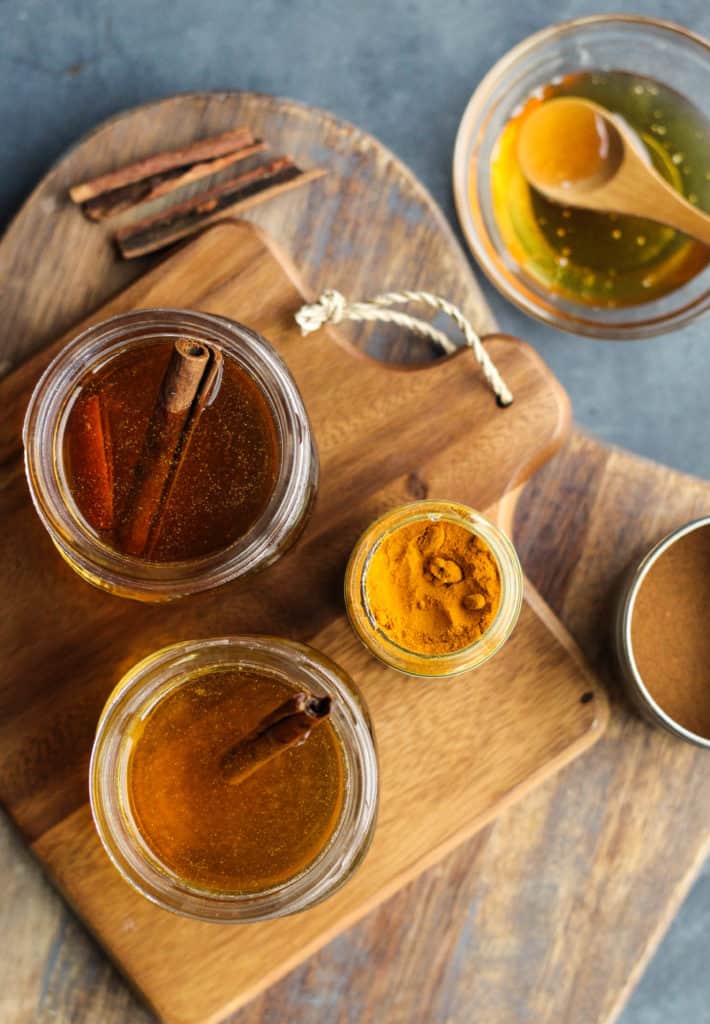 Turmeric Tea
I love this yummy Turmeric Cinnamon Tea that I've been drinking at night to help me sleep better. As a mom of little ones, I've made it a priority to wind down before bed in order to get the best night of sleep before another busy day. I brew up some tea and read a book for a bit, to get myself ready for sleep.
INGREDIENTS
chamomile tea bags
cinnamon sticks
turmeric
water
honey, optional
HOW TO MAKE CINNAMON TEA…
I know it can be daunting to add more "things to do" at the end of the night, but it is really quite simple and will only take a couple minutes. Steep your tea with the cinnamon stick, sprinkle with the turmeric and enjoy! If you prefer it a little sweeter, then drizzle with some honey.
See…you can even multitask and get that face washed while the tea steeps!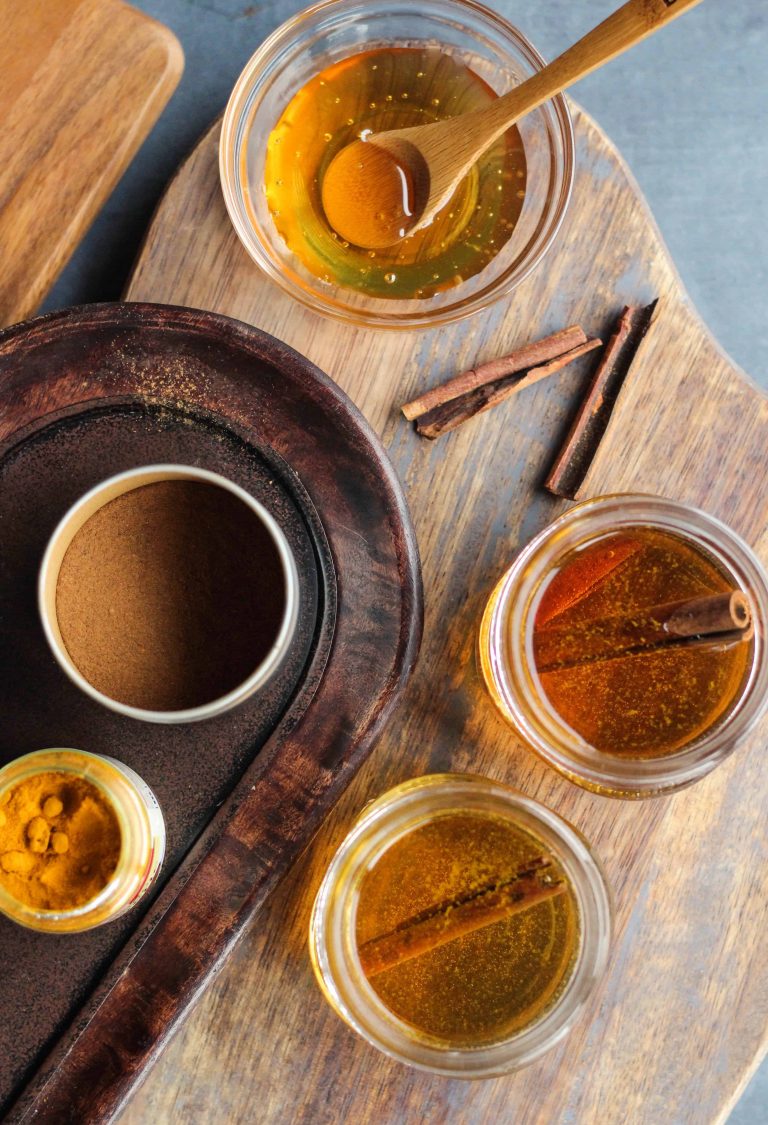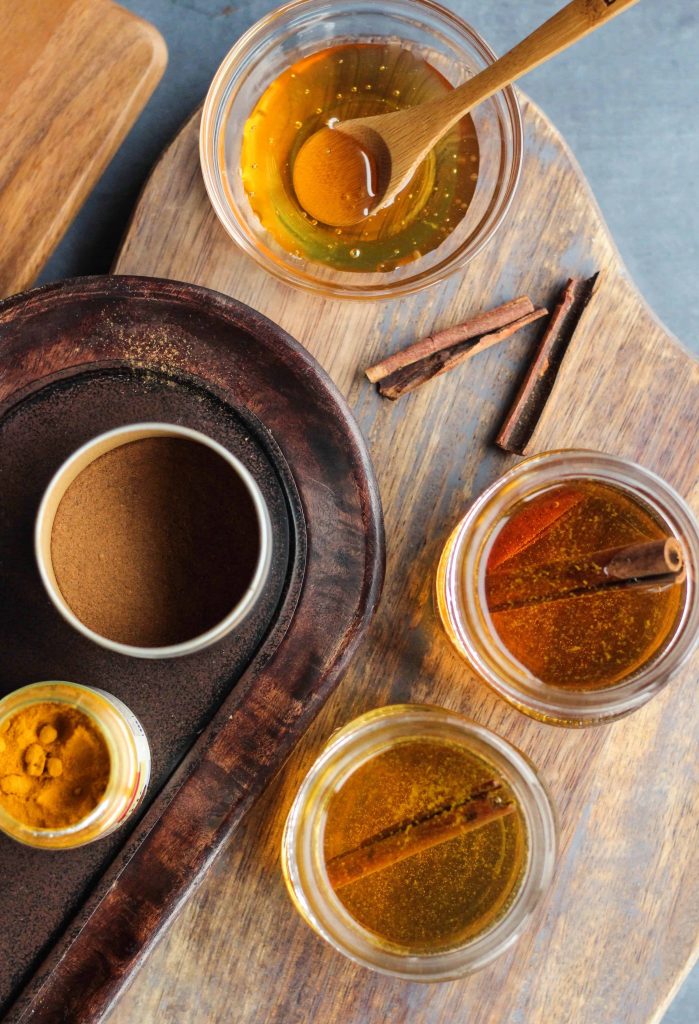 To brew up this Turmeric Cinnamon Tea, start with a Chamomile tea bag. Really, any mild flavor of tea would work, so feel free to try it with green tea or anything else you have on hand.
Steep the tea bag in 6 oz of hot water with a cinnamon stick (1/4 tsp dried cinnamon spice would also work) for a few minutes, or until you reach desired flavor strength. I have really been loving a clear mug for my tea and coffee lately!
Remove tea bag and top with a sprinkle of Turmeric spice. Stir in with a spoon if you would like… and enjoy!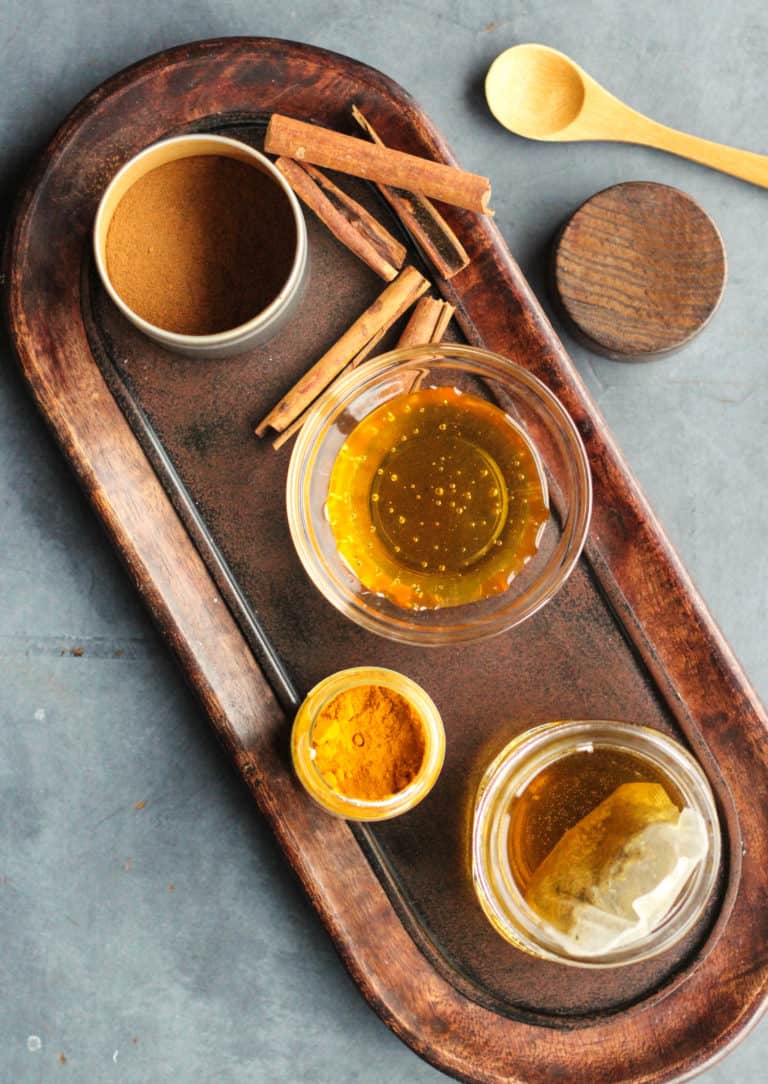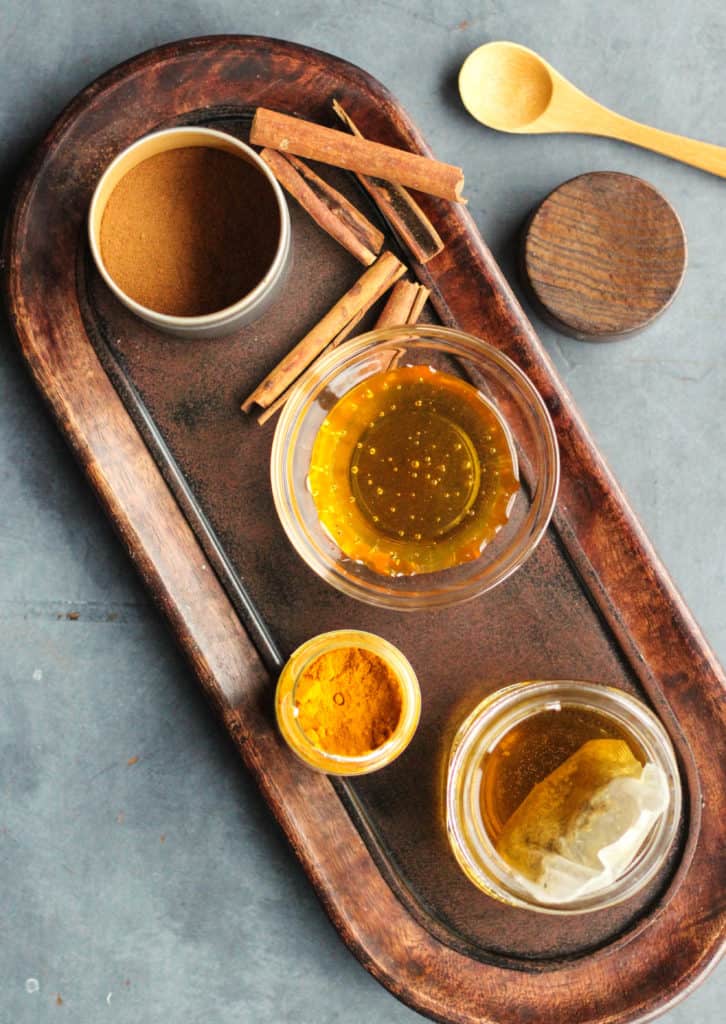 Can I just use cinnamon tea bags?
The purpose of this drink is to calm and relax you from a busy day, and prepare you for a good night sleep. Using a chamomile tea and adding the cinnamon stick (or ground cinnamon) naturally provides relaxing properties. Cinnamon teas are marketed for the holidays and usually have other spices to make them taste "Christmas-y". Not what were are aiming for here!
What benefits come from adding turmeric to the tea?
Turmeric is very helpful for our bodies in many ways. It helps reduce inflammation, boost immune function, helps with general digestive health, and prevents and treats Alzheimer's. There are many other benefits to adding turmeric to your diet, but aren't those I listed enough to run to the store now!?
Love this Turmeric Cinnamon Tea? Try these Dark Chocolate-Dipped Toffee Shortbread Tea Cookies!