This post has been sponsored by Kraft Heinz. All thoughts and opinions are my own.
Love "family days" but feel yourself dragging by the mid-afternoon?! Today I'm sharing 5 easy ways to boost your energy on busy family days with the kiddos.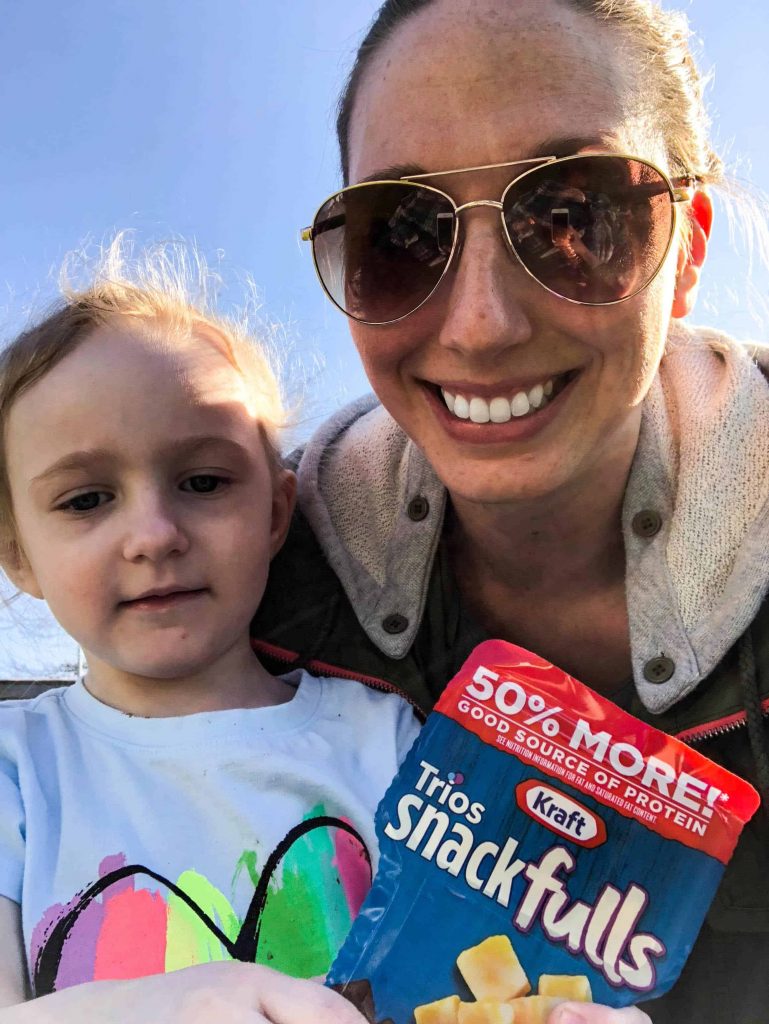 In our house, we've been loving these new Kraft Trios SnackFulls and NEW Kraft Trios SnackFuns to take on the go to all our adventures. They're perfect for grabbing on our way out the door.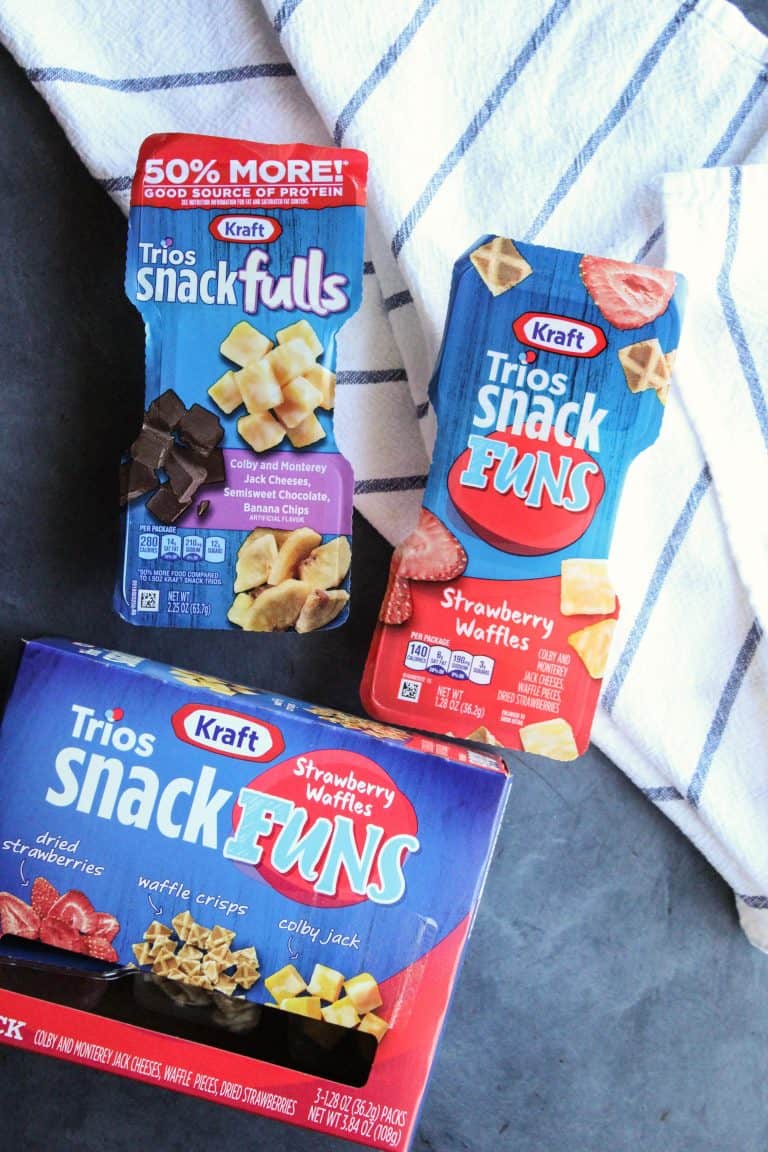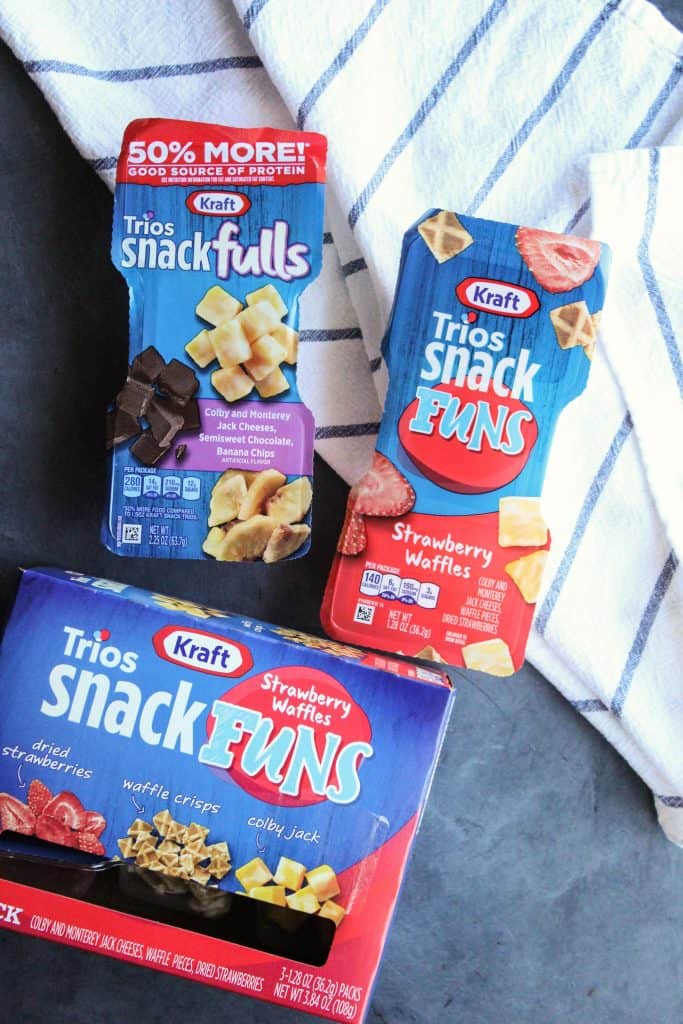 My kids love the yummy combos in the Trios SnackFuns, and I like the adult variety of the SnackFulls for a boost of energy in my day. From dried fruit to dark chocolate, they're filled with all sorts of delicious snacks to satisfy you! There's so many different varieties to choose from that I think this will quickly become a household favorite!
I grabbed the Trios SnackFuns and Trios SnackFulls at our local Kroger banner store, Mariano's, on our way to a picnic this past weekend. My youngest daughter is only 3, so we like to do short, local activities to get outdoors and enjoy the spring weather. Mariano's has a great selection of Trio SnackFulls in the cheese/deli section and I grabbed my favorite variety–Colby and Monterey Jack cheese, semisweet chocolate, and banana chips. YUM.
Packing Trios SnackFulls is one way that I plan for busy days with the family. Other ways to stay one step ahead of your active kiddos?
Bring water bottles for everyone. Water gives you more energy, especially when it's hot out.

Plan for the whole day. Bring a stroller even if your littlest insists that they can walk the whole time. Build in moments to rest during a hike or whenever the troop gets tired.

Pack snacks that will fuel you up when you're low on energy. Yes, even mom needs snacks! I love Trios SnackFulls because they're

easy

& delicious.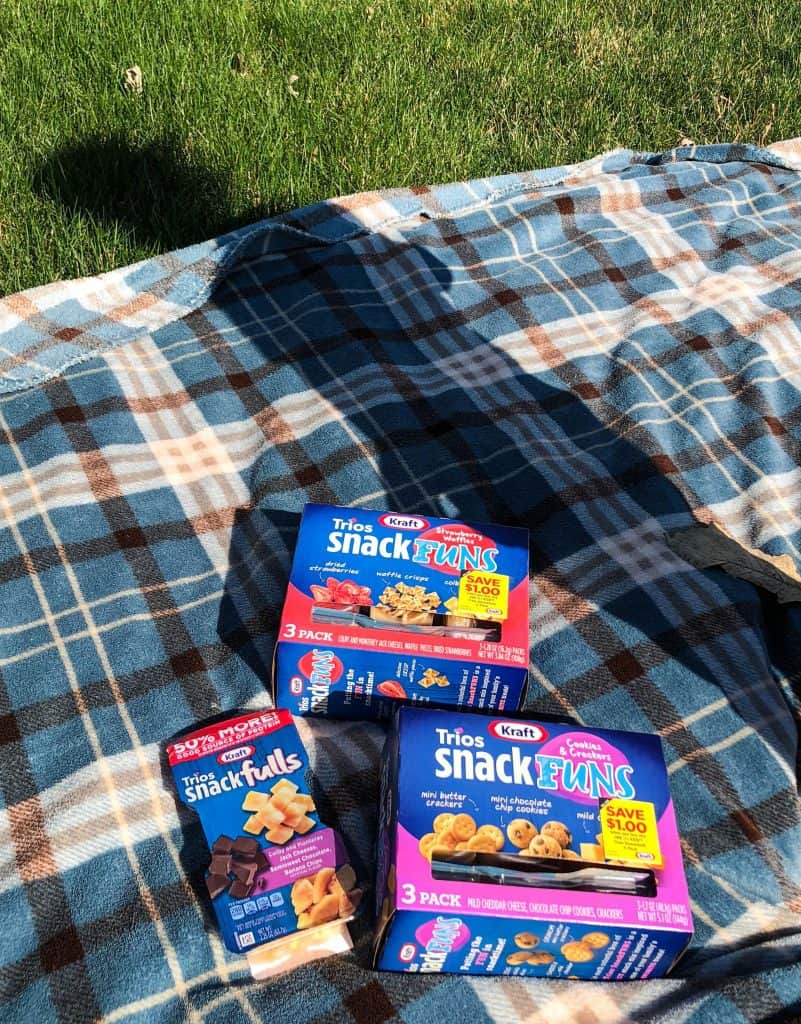 Stay local. If it's your first time heading outdoors for an adventure, try a nearby park or even your backyard. That way you can head home quick if the crew gets cranky.

Cover up. We all love the sun, but it can be draining, especially if the family is doing a physical activity. Wear hats, cool clothing (light & loose-fitting), and stay in the shade when possible.
These tips have helped my family on days when we're outside from dawn 'til dusk, and could be just what you need to boost your energy on busy days. Don't forget to grab some Trios SnackFulls & Trios SnackFuns to keep everyone energized and ready for fun!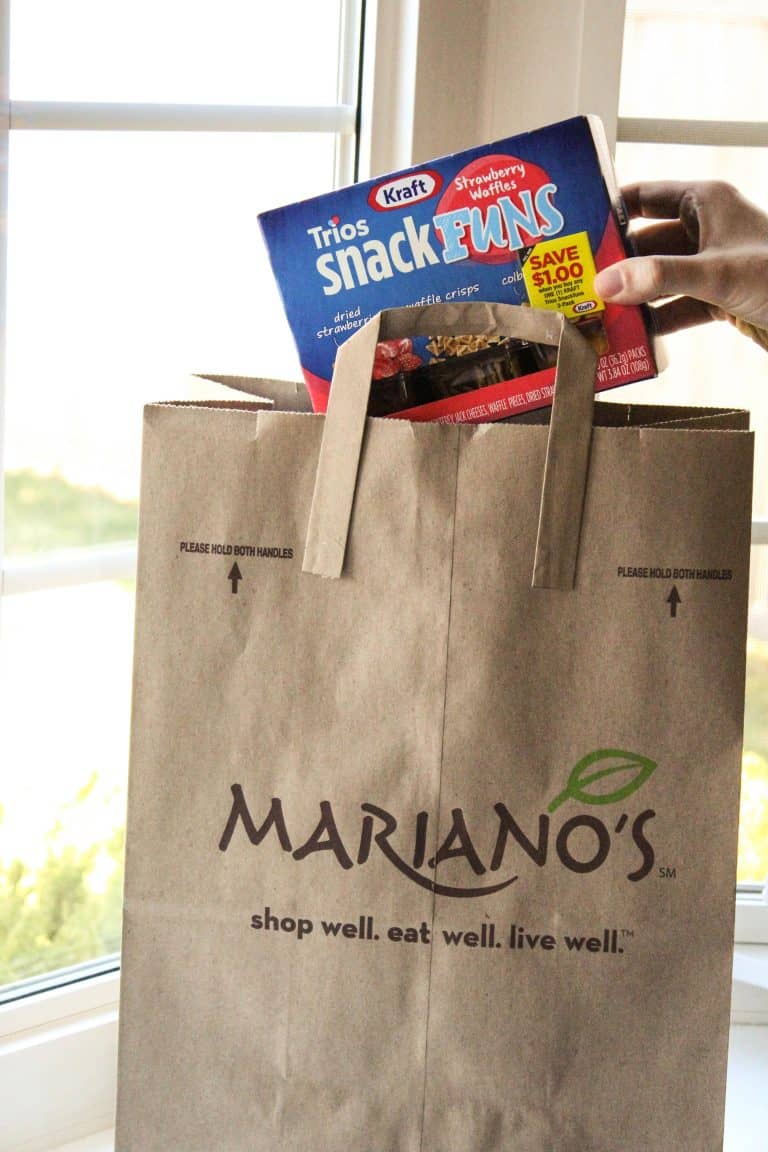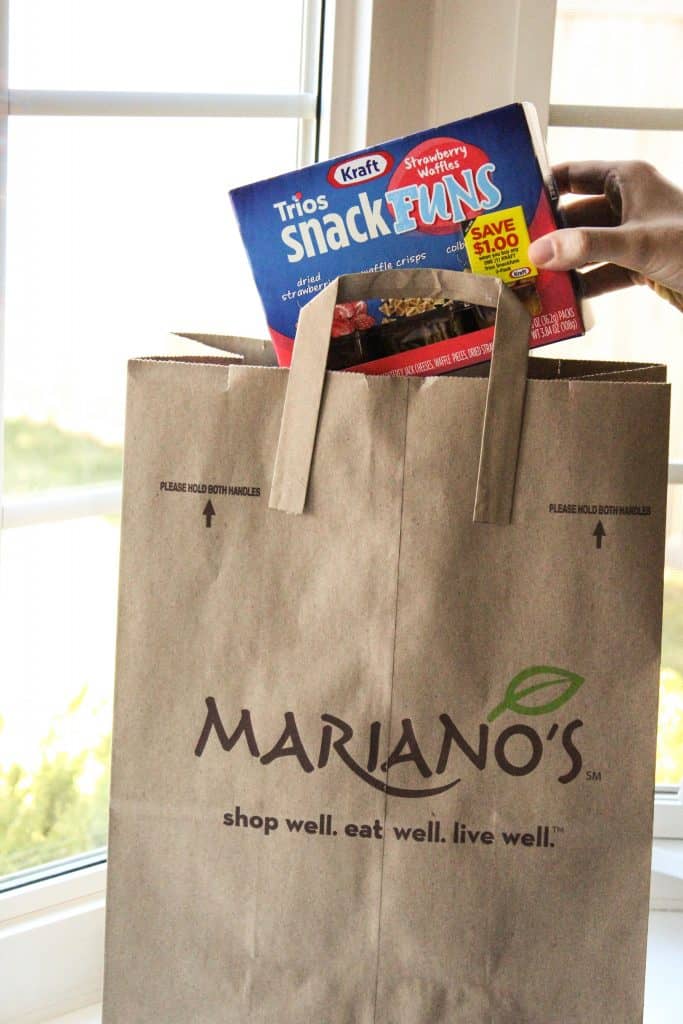 Stock up on Trios SnackFulls at Mariano's and enjoy an energy boost on-the-go & SAVE!