An easy-to-use list of affordable and fun toddler toy ideas. Excellent reviews and perfect for 2 year old boys and girls!
Affordable and Fun Toddler Toy Ideas
2 year olds are really hard to shop for, right?! Choking hazards are still an issue, and yet they're not babies anymore! Check out this list of toy ideas that any toddler will love!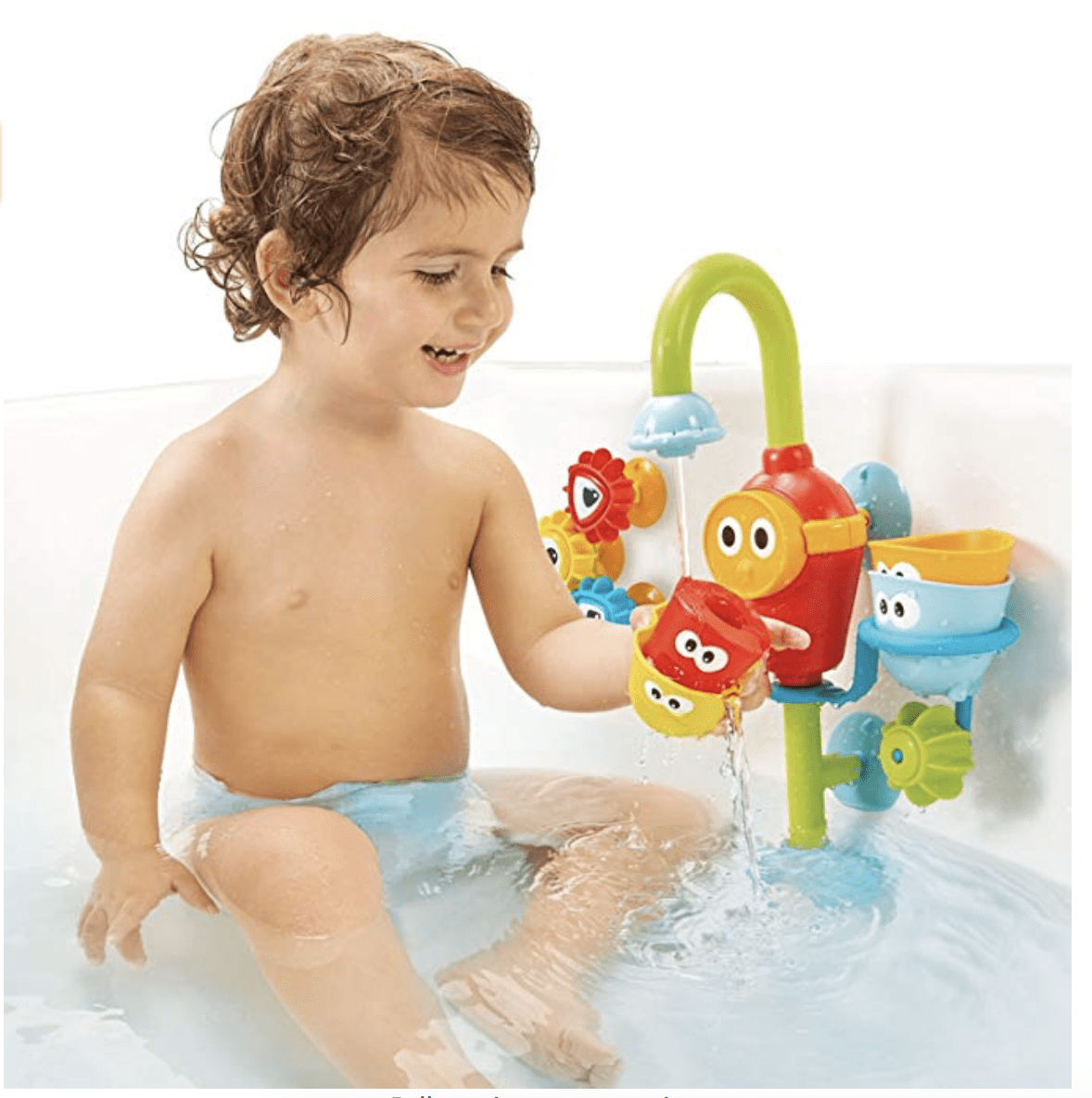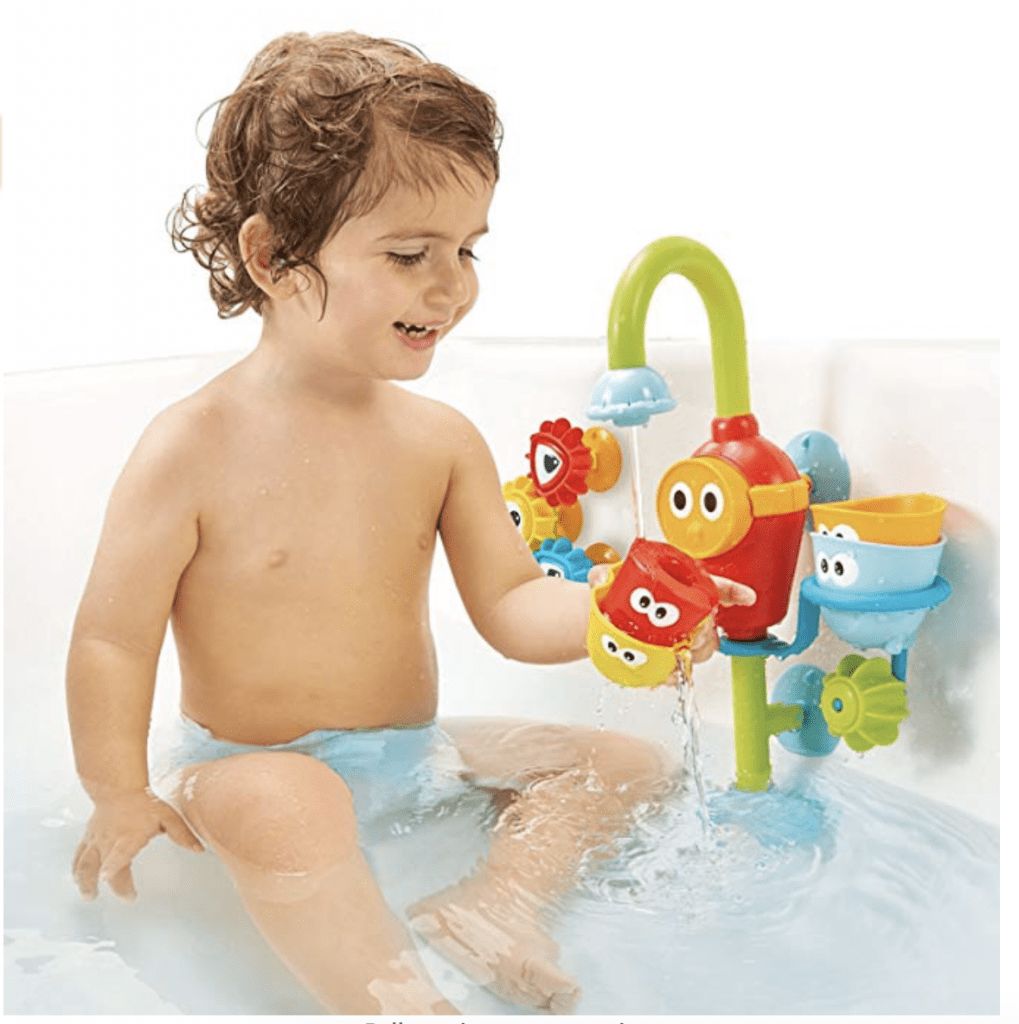 Toddlers LOVE bath toys. This is perfect for sensory development as well.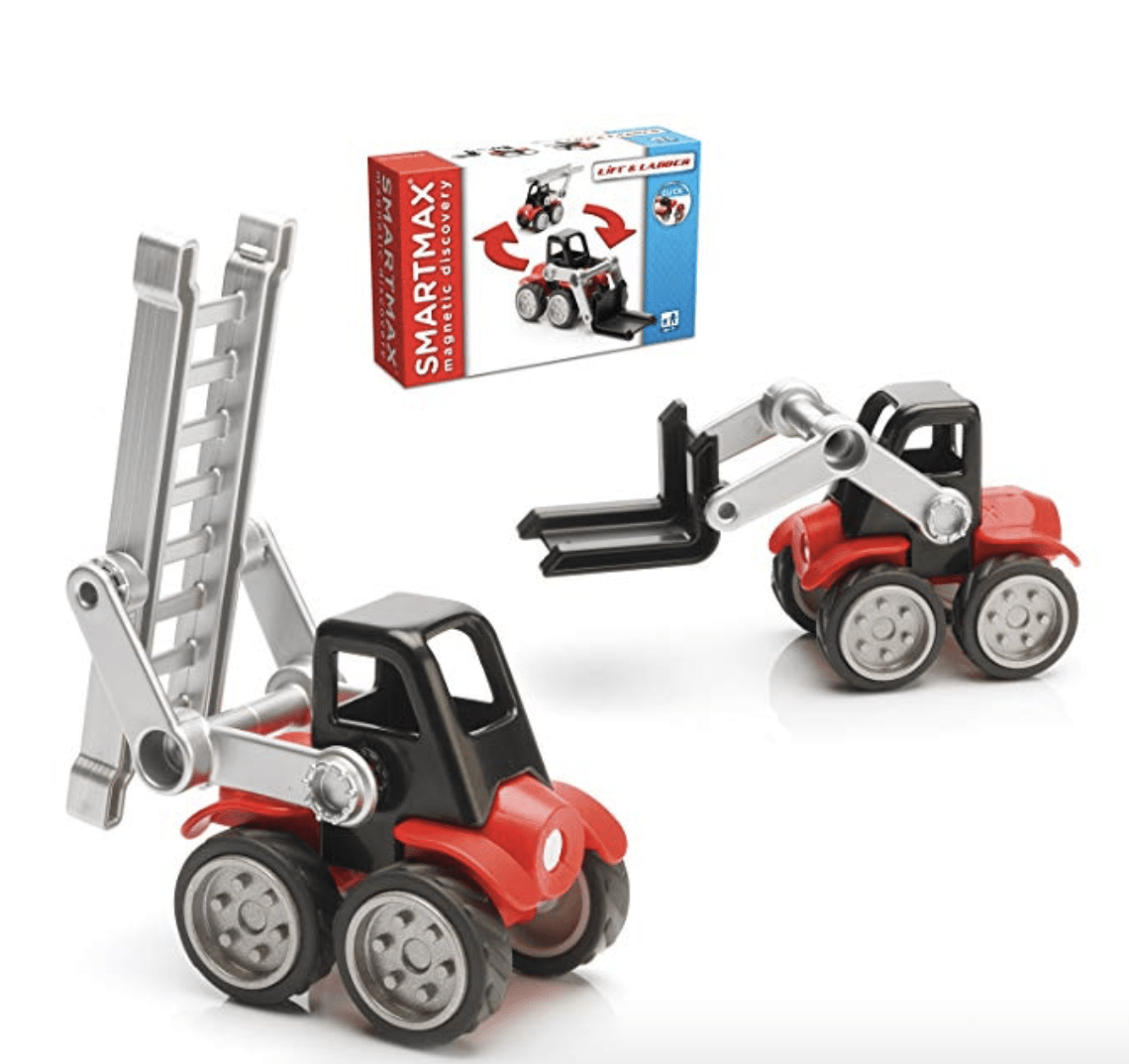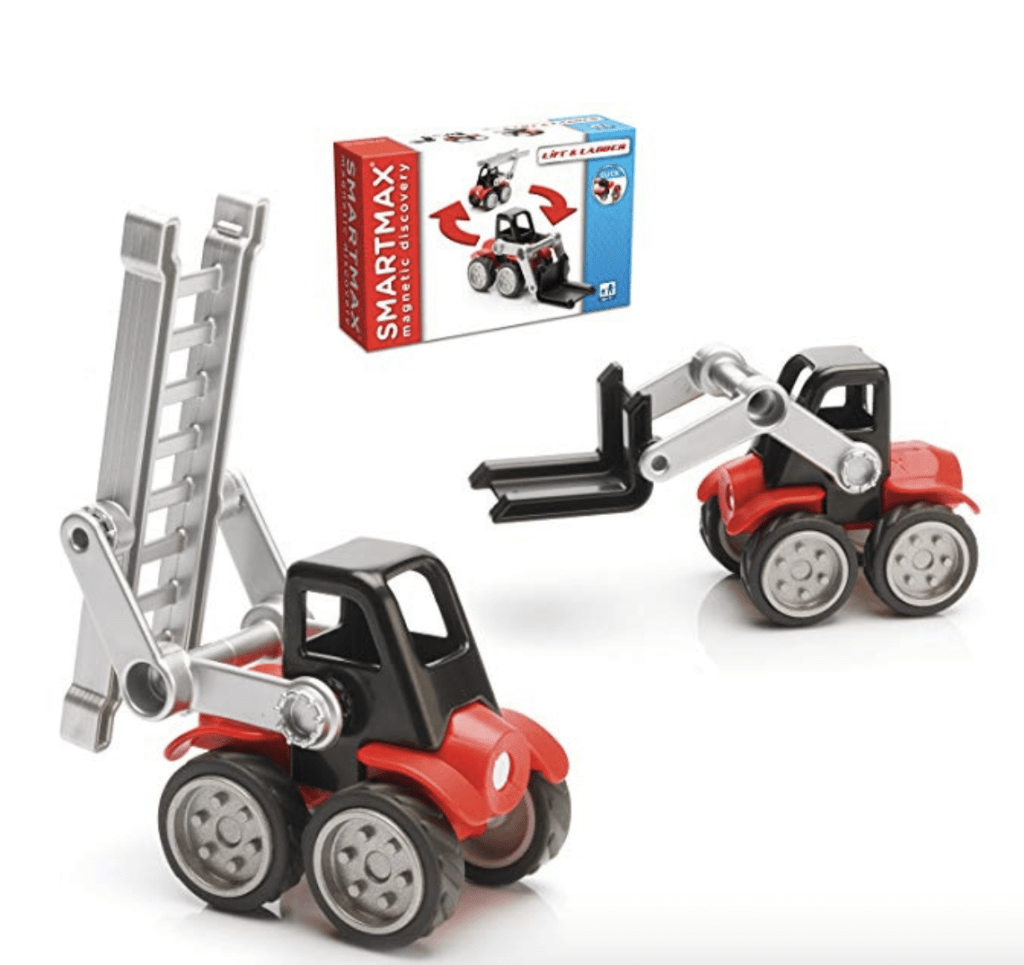 SmartMax Power Vehicles – Lift & Ladder
Does your kiddo love vehicles?! These are a great size for toddlers.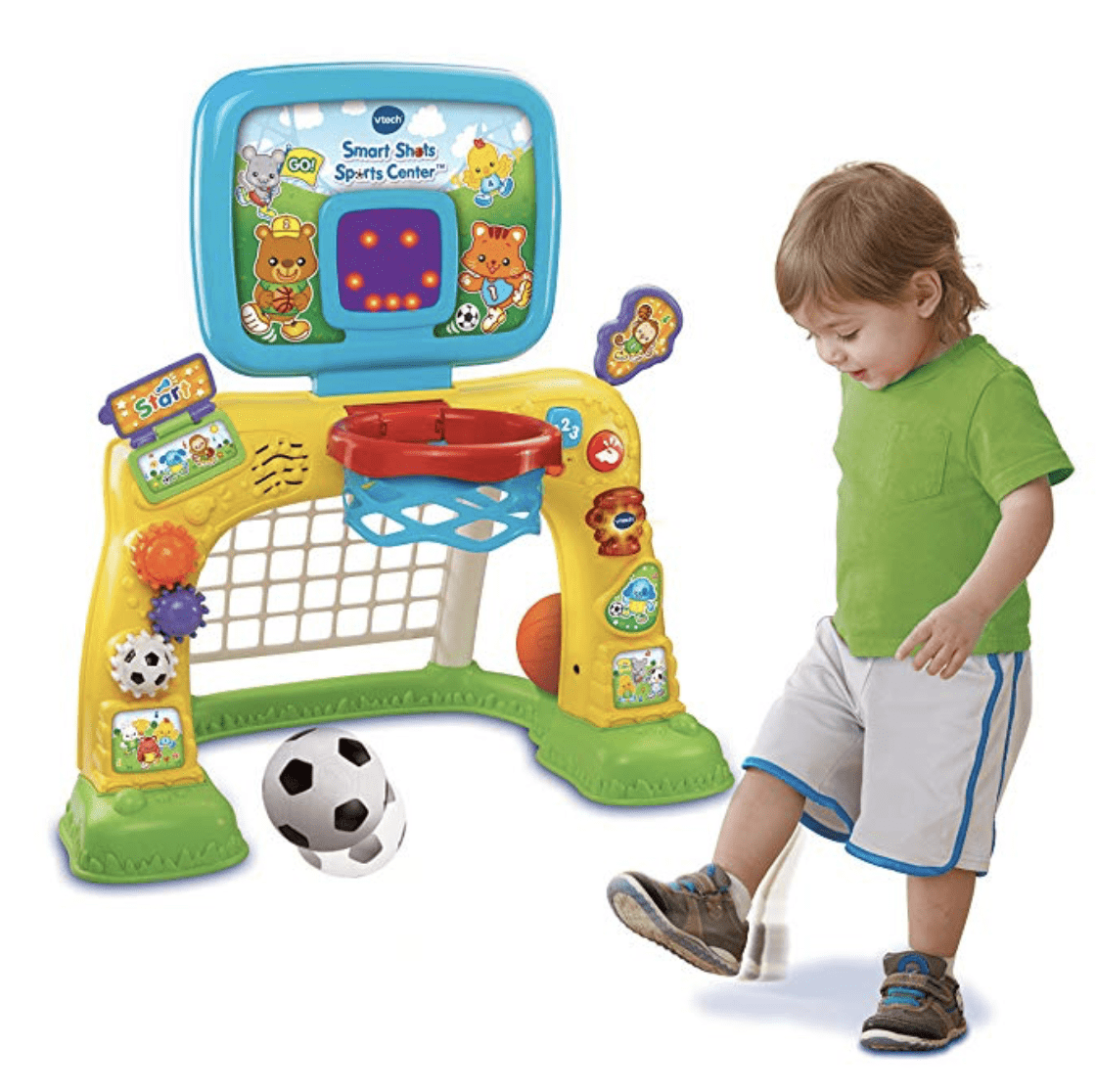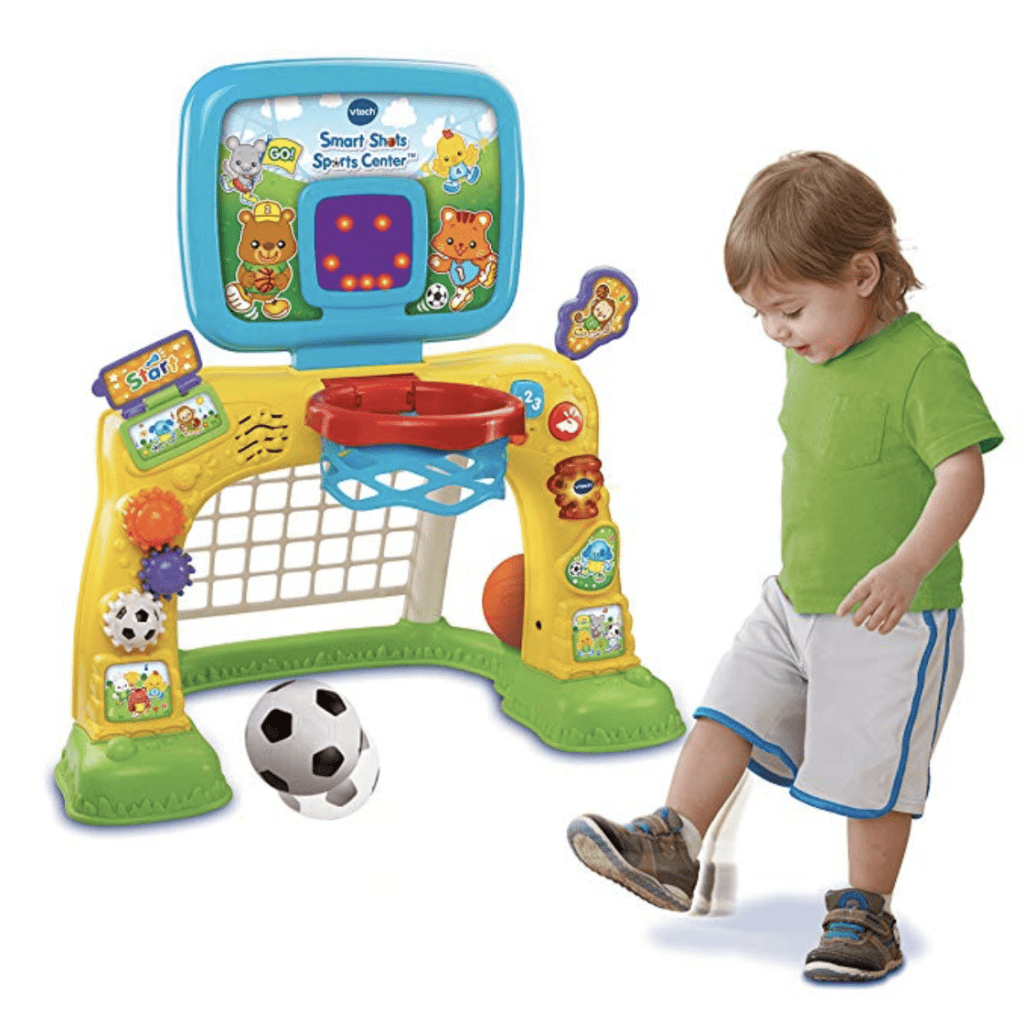 VTech Smart Shots Sports Center
My girls loved this when they were little. So many activities, and a bargain buy considering all that's included. Great for the cold winter months!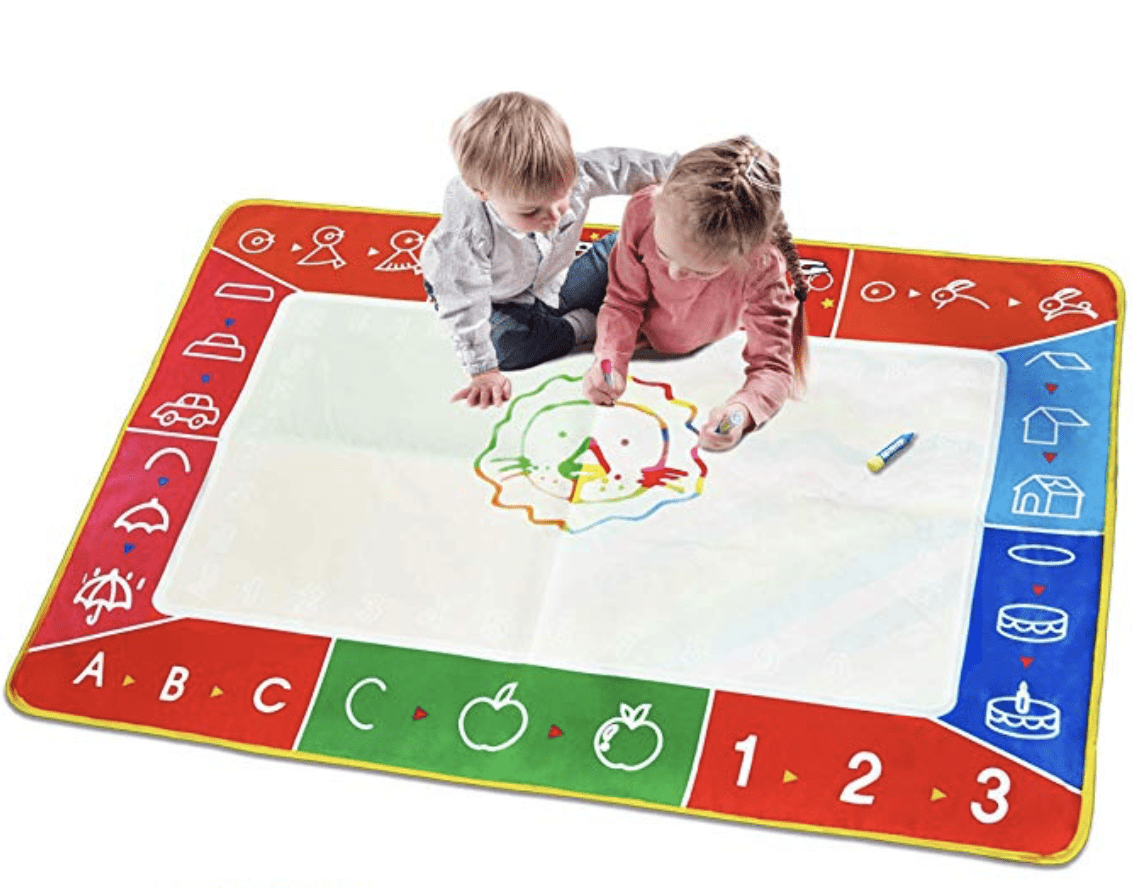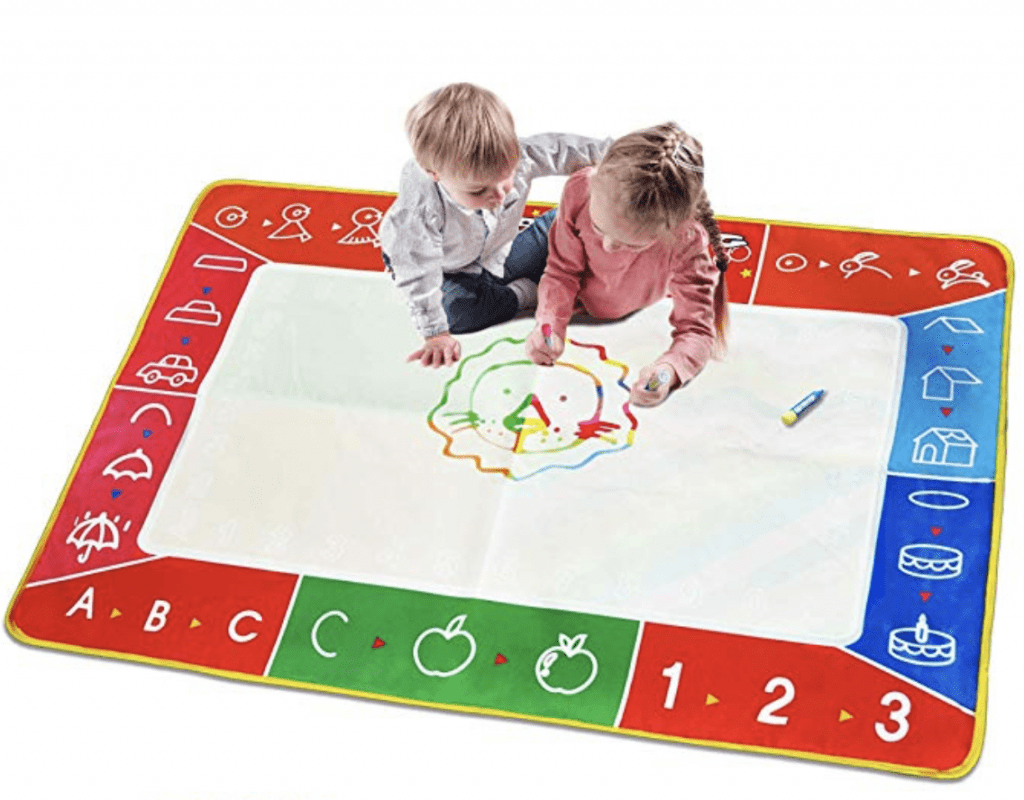 Meland Large Water Doodle Mat Colorful 39.4 X 27.5 Inch Magic Water Drawing Mat Pad with 3 Water Pens
This activity is BIG hit with toddlers all the way to grade school kids. They can doodle mess-free (just uses water!) and there's plenty of space for multiple kids. Art work dries up within minutes, ready for more play.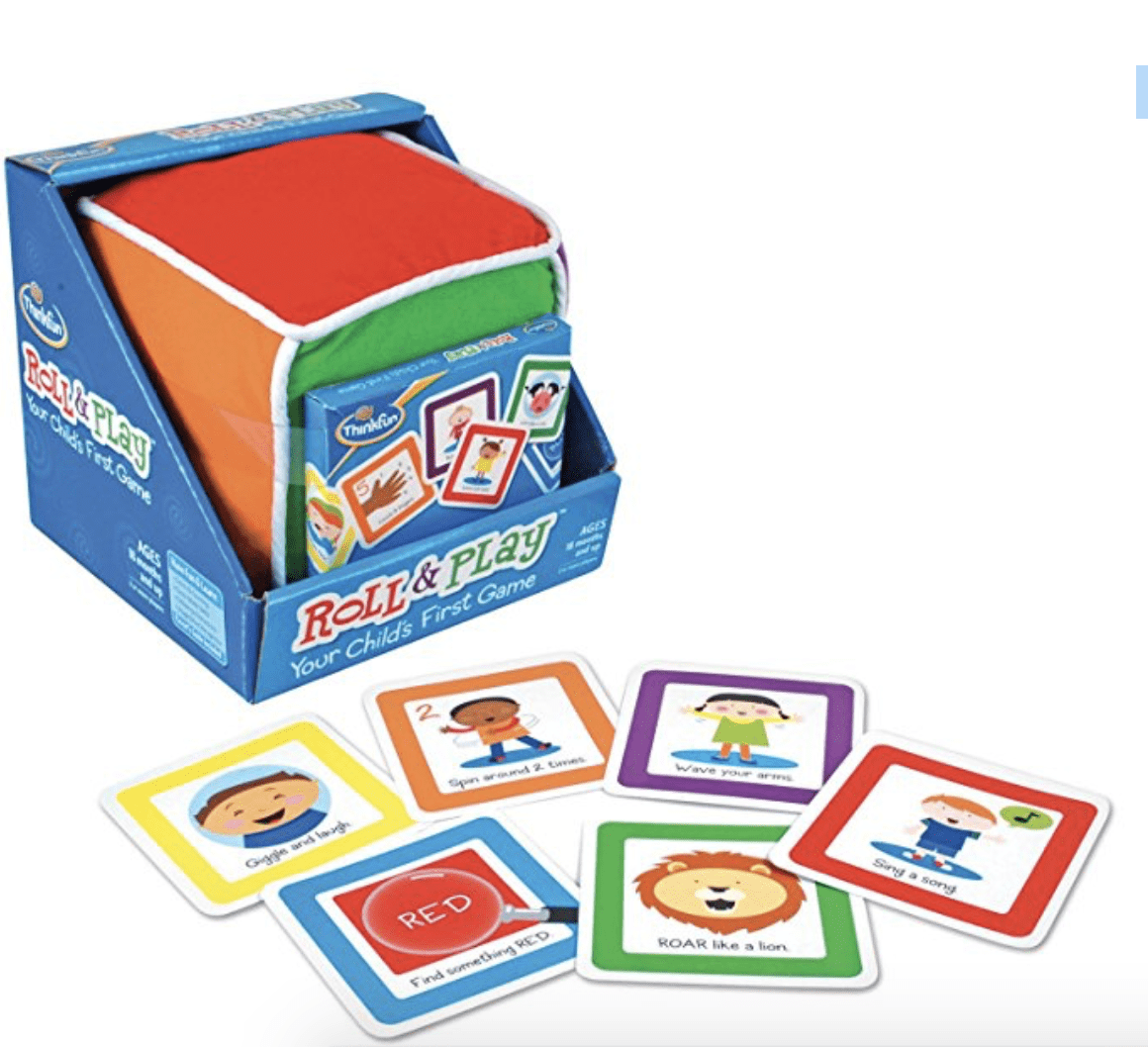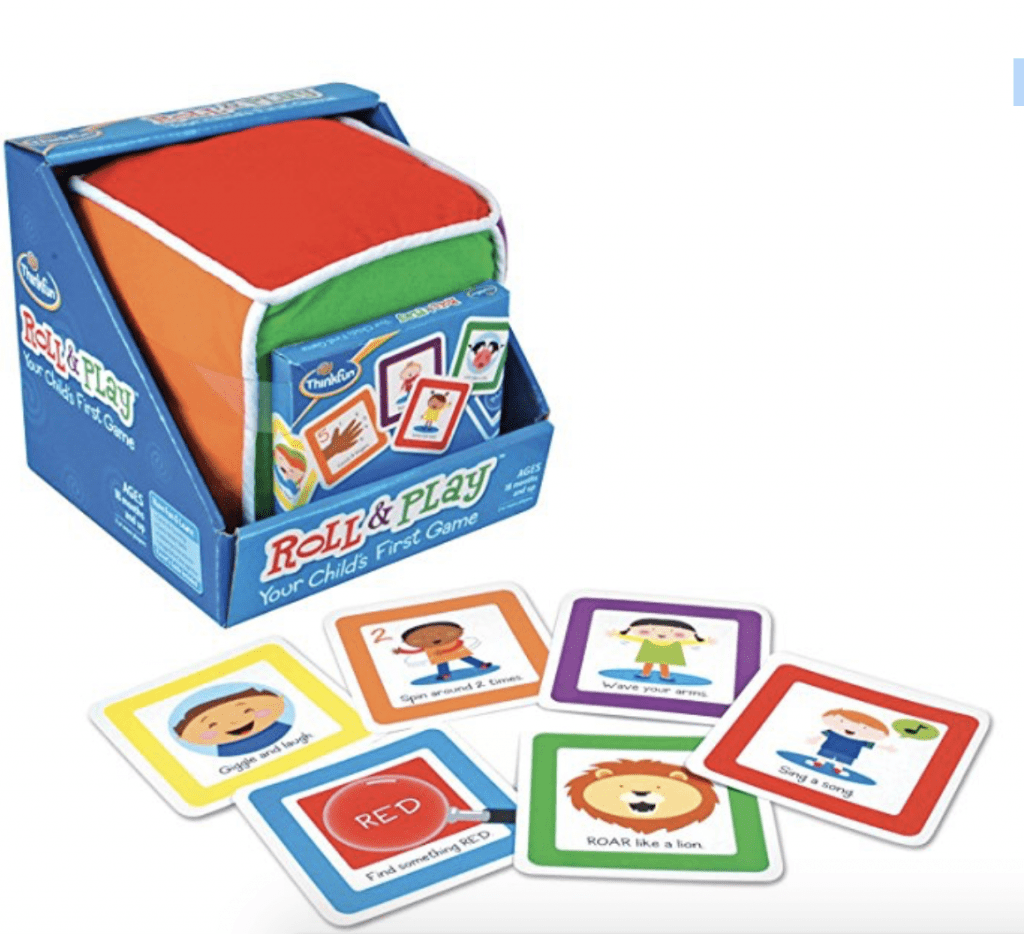 Think Fun Roll and Play Game for Toddlers – Your Child's First Game!
Little ones may need some help with this one, but it's fun for all ages. I love games that encourage small bouts of activity. Great for getting the wiggles out.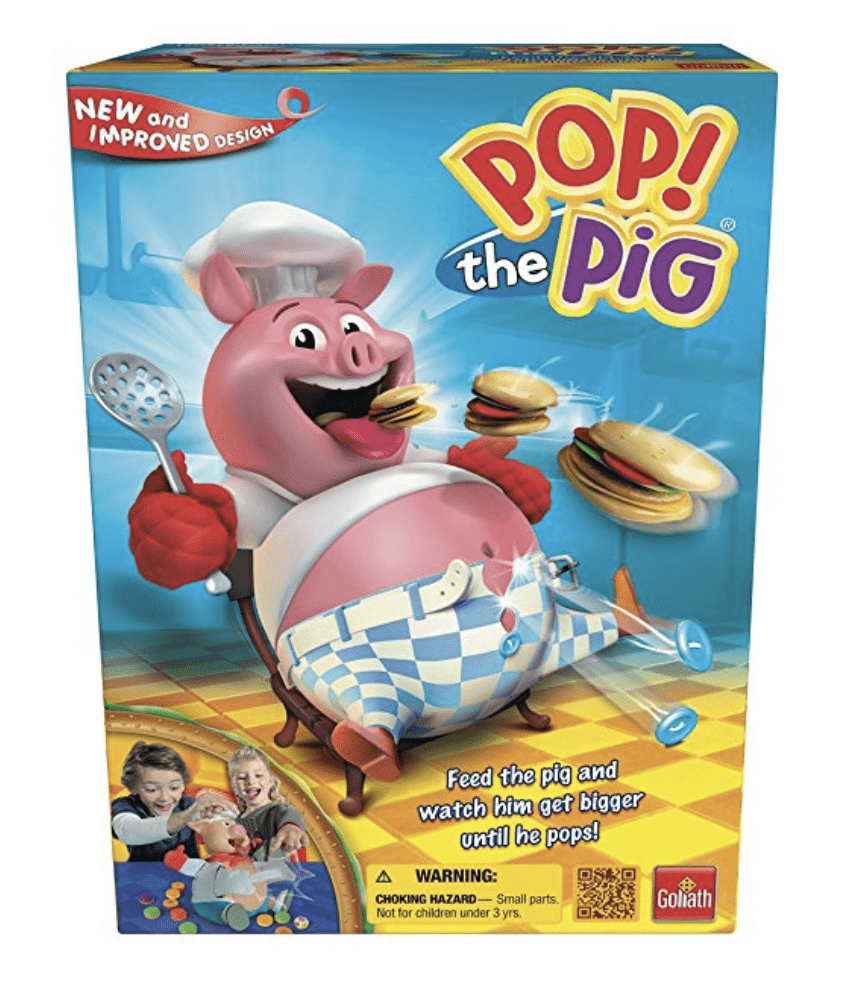 This one is definitely a favorite among 2-5 year olds. Easy to understand, fun to play.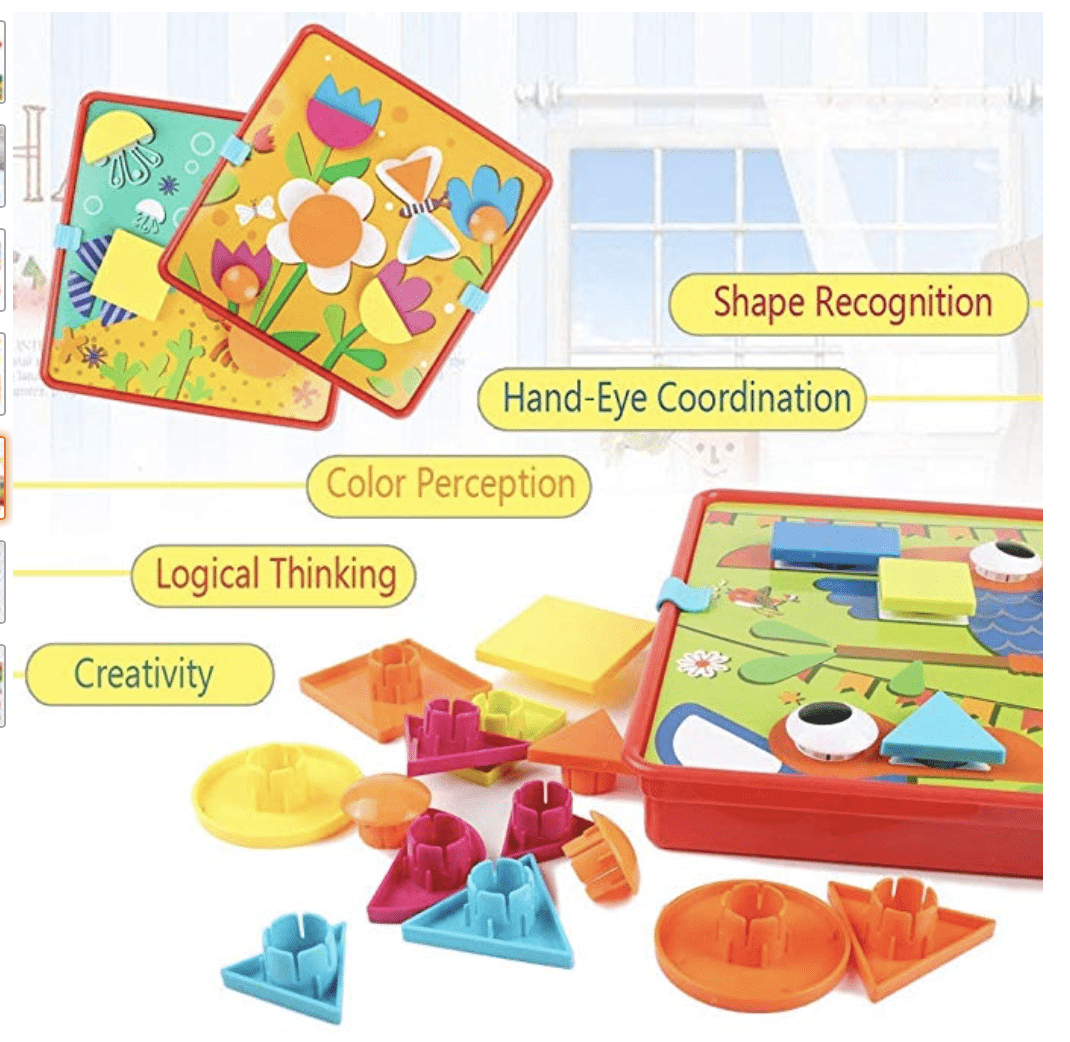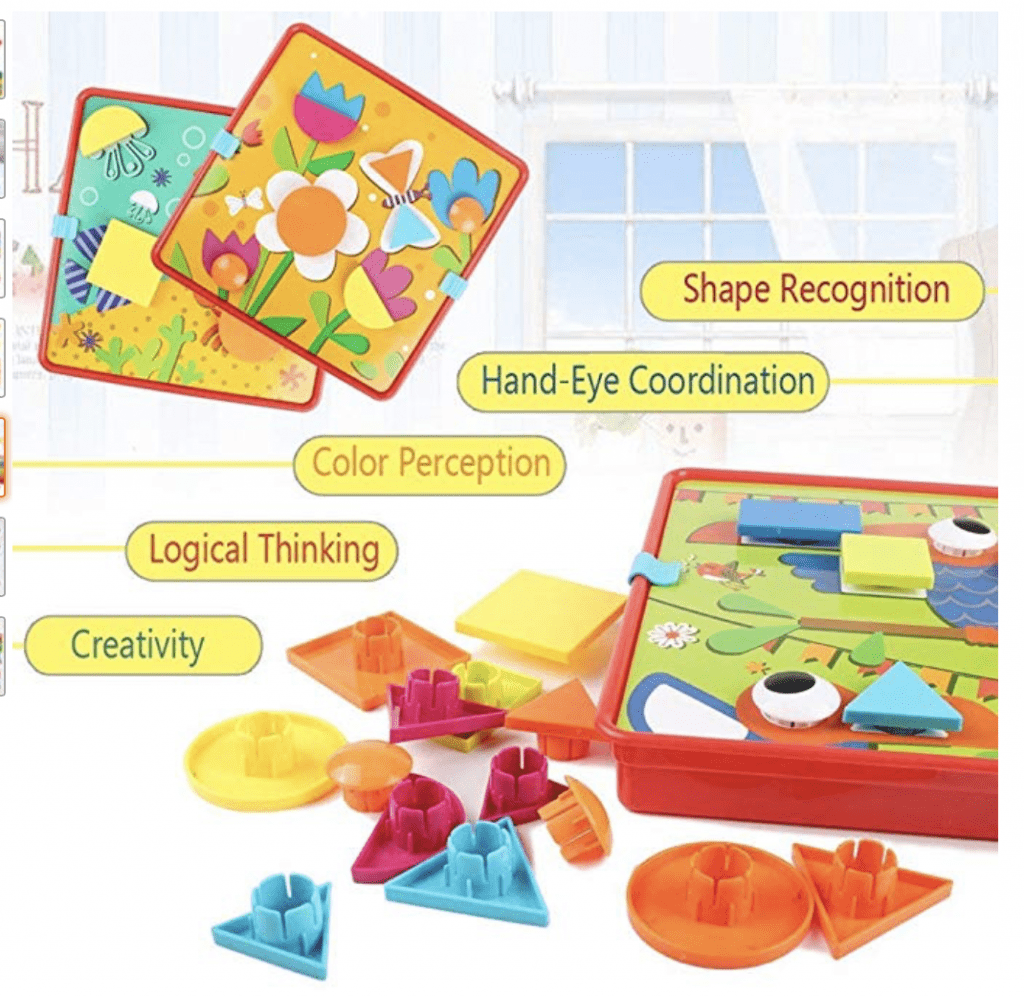 Sillbird Early Learning Educational Toys Button Art Color Geometry Shape Matching Mosaic Peg Board Puzzle
I love how this one grows with your child. It's a puzzle, peg board, and game all-in-one. 2 year olds will love the shapes, and older kids can puzzle out the game. Fun with siblings too.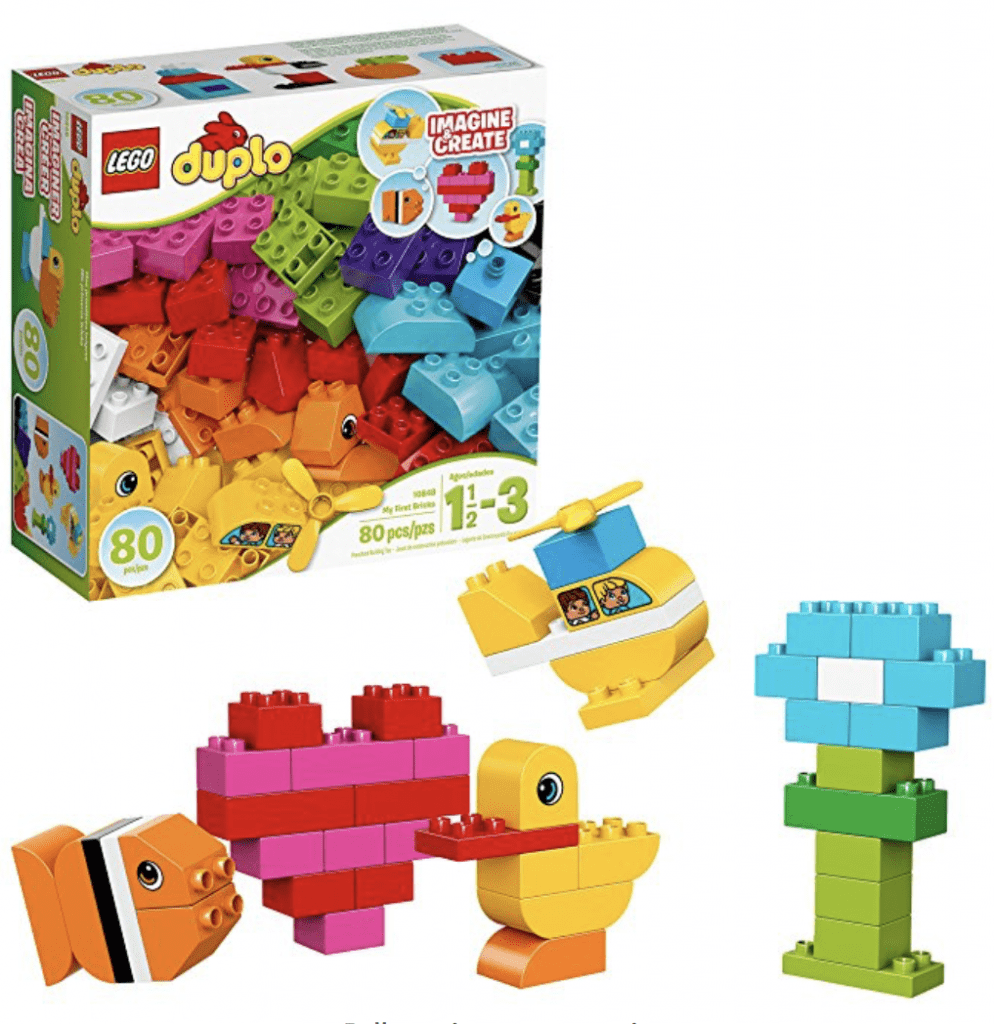 Every kid loves a set of Duplo! A great introduction to LEGOS, fine motor skills, and creative play.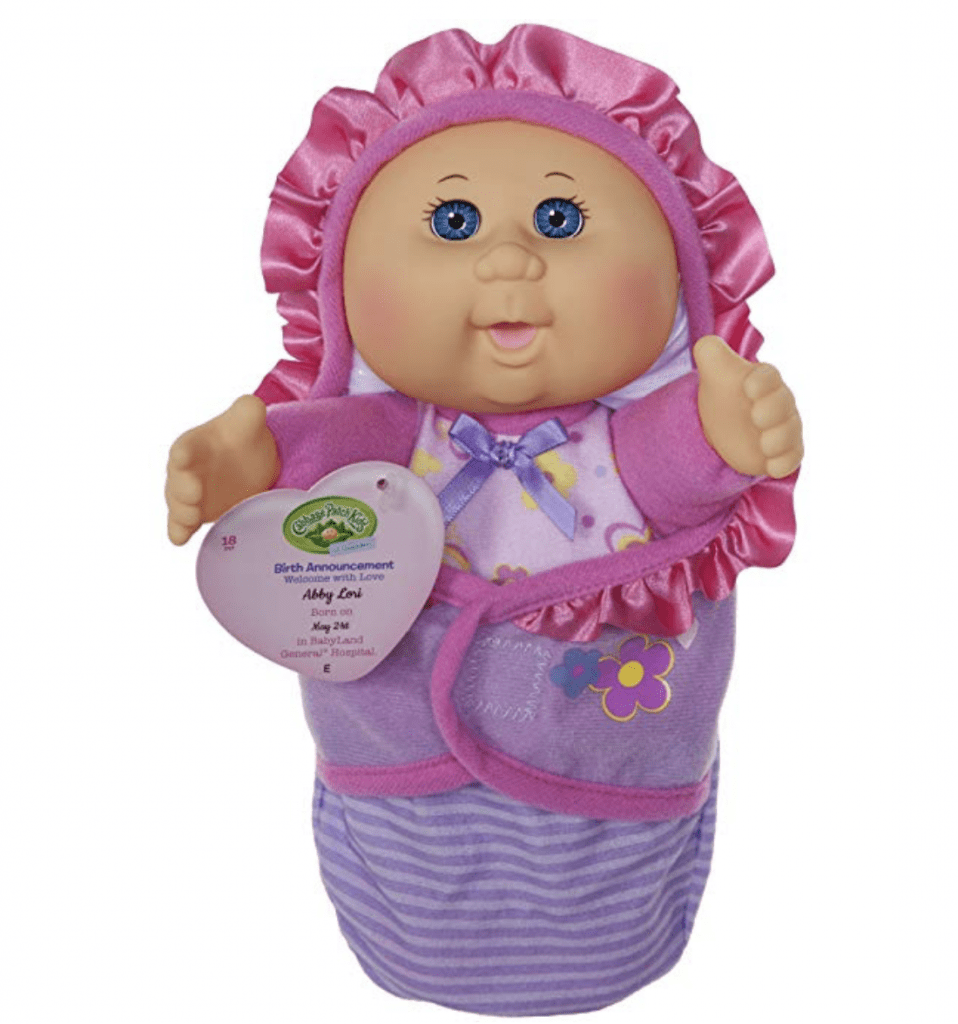 Cabbage Patch Kids Official, Newborn Baby Doll Girl
A classic baby doll! I kept mine and gave them to my girls, they're really well made and great to pass on.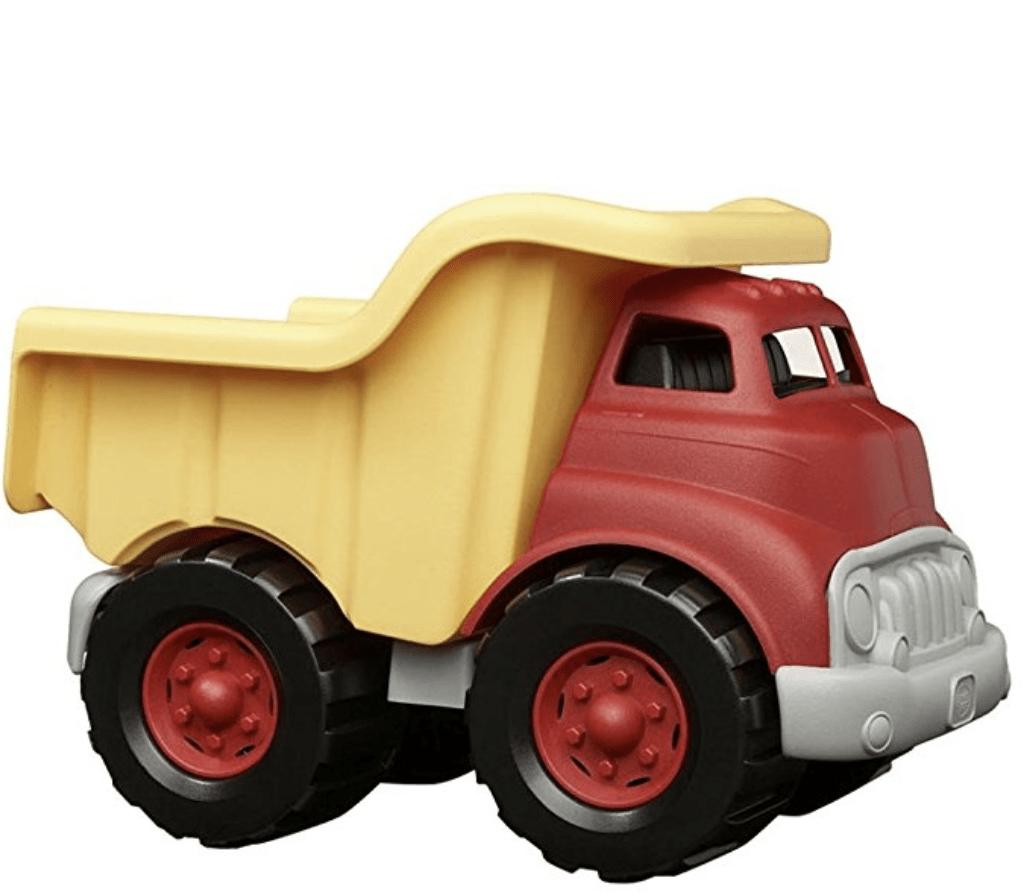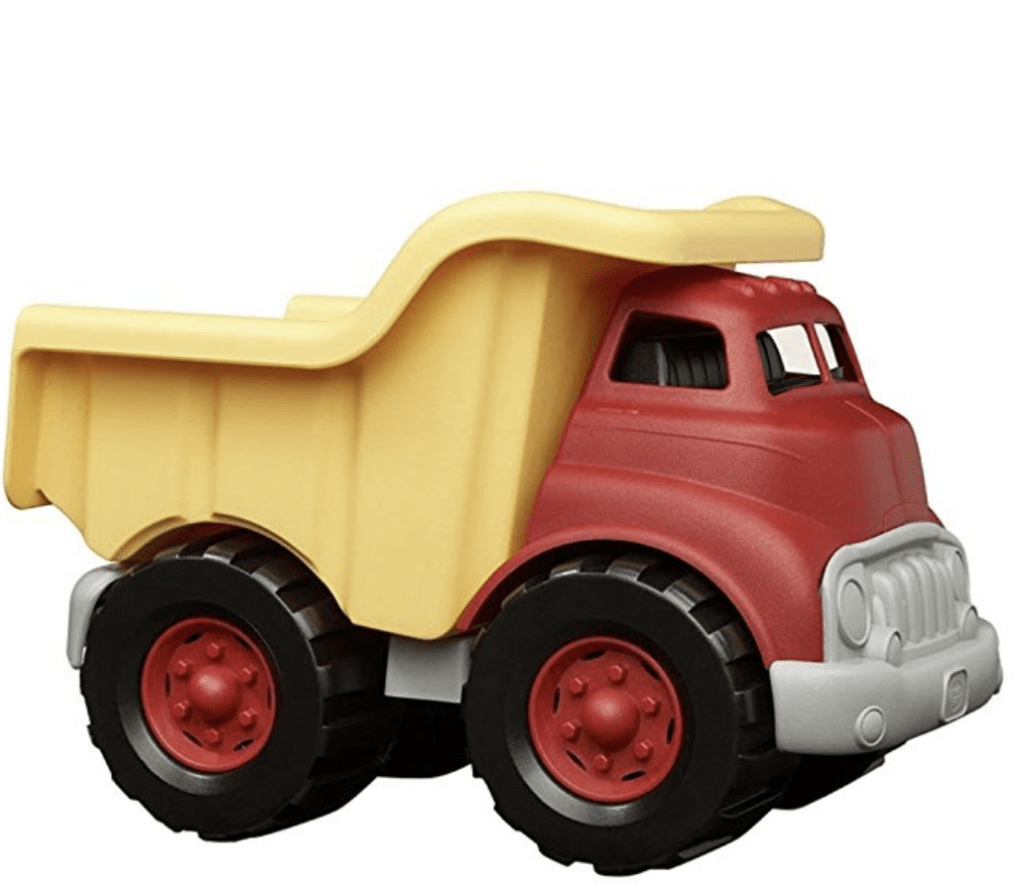 Green Toys Dump Truck in Yellow and Red
A sturdy truck for outdoor play. Excellent for fine motor development and creative play. It's also BPA and Phthalates Free.
Hope you found a few good ideas you can use in this list of affordable and fun toddler toy ideas! If you're looking for more kid activities, check out this 2-ingredient "Ice Cream" Play Dough!