Wow. These are something else.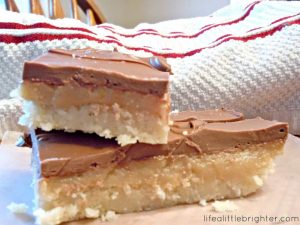 Who makes homemade Twix bars two weeks before they have to be in a bathing suit?
But can you really say no to this amount of butter??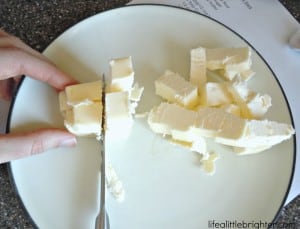 It also helps to have a helper. You know, to do the hard labor.
Adapted from here, I changed it up to add sea salt. Sprinkle about a teaspoon over the caramel before you add the chocolate. Not revolutionary, but it definitely changes the texture and flavor. Crunchy salt in smooth chocolate.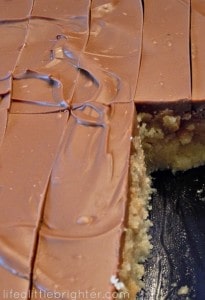 Salty. Sweet. Salty…well, you get the picture.

Annnnd here's another one in case you don't.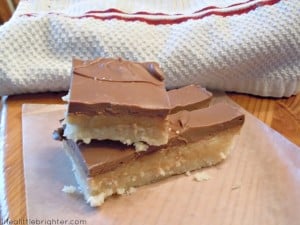 Totally worth the calories!