I participated in an Ambassador Program on behalf of Influence Central for P.A.N. Cornmeal. I received product samples as well as a promotional item to thank me for my participation. #PanFan #IC (Ad)
This recipe is third in a Summer series, check out the Jalapeno Popper Egg Tart & Easy Fried Bread and Butter Pickles.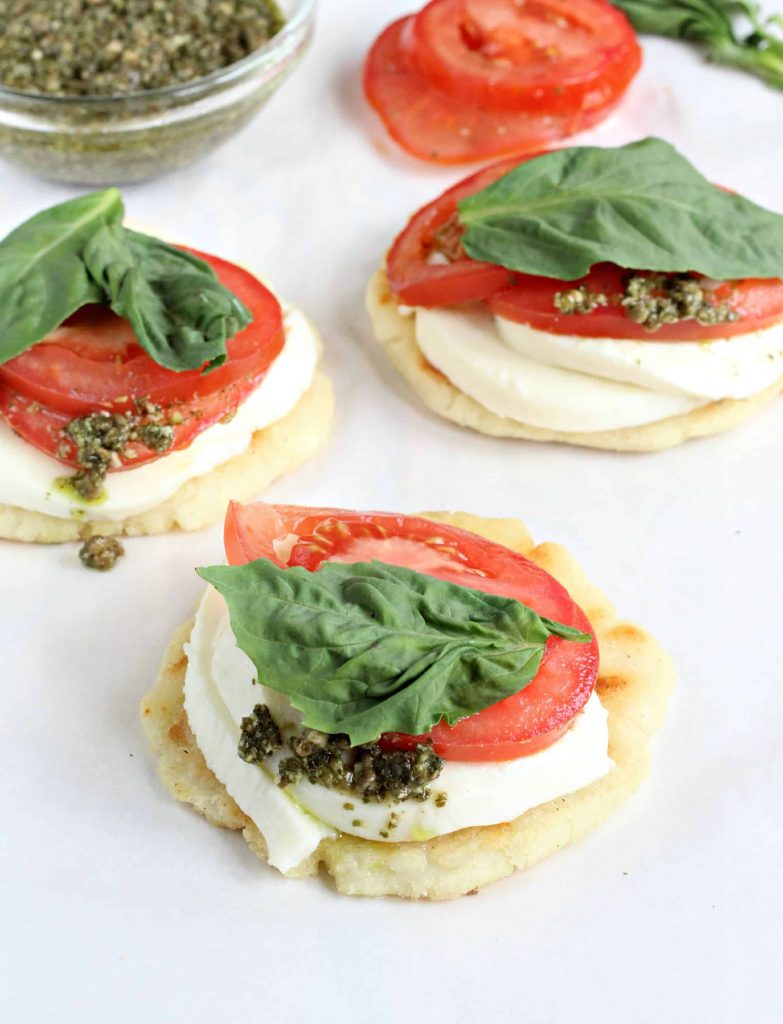 You might be asking yourself, what's Arepa? And that's a fair question. I have just learned about them myself…aaand kicking myself for that.
What if I told you that it was simple to make, tastes downright delicious, and can take your sandwiches beyond?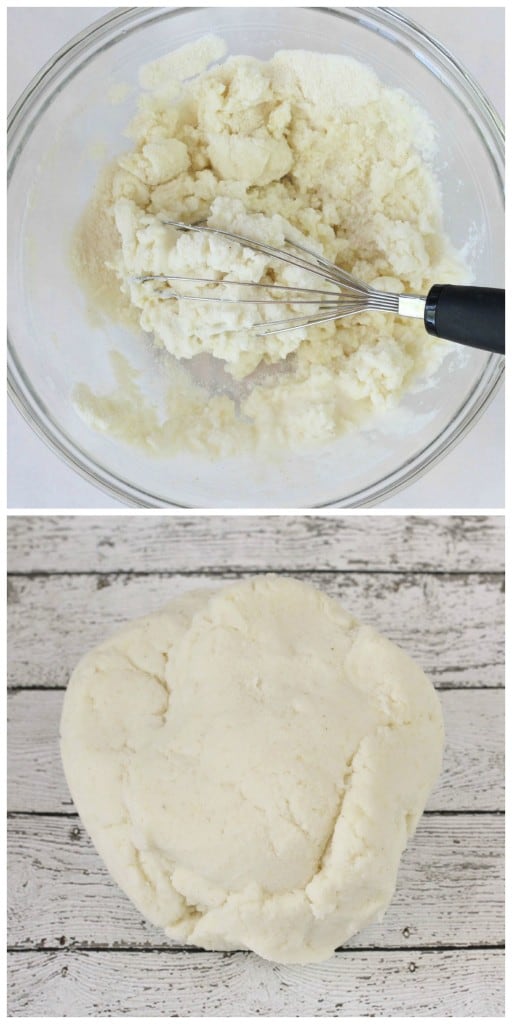 Intrigued?
Crunchy on the outside, melts in your mouth, tasty little bites with a hint of mozzarella cheese… that's what we're talking about here.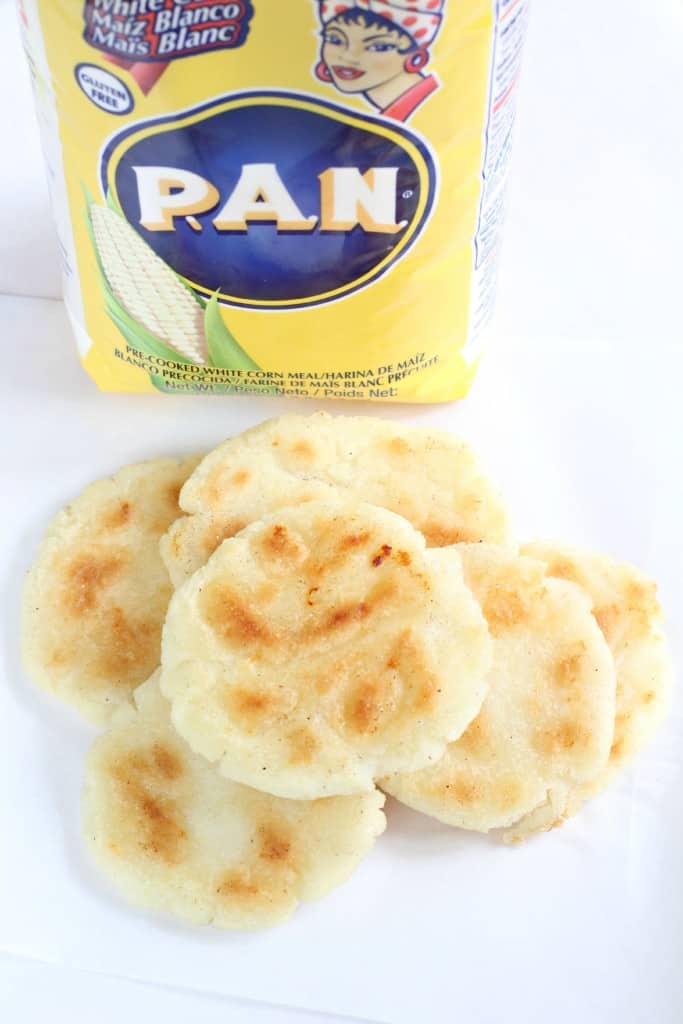 I could eat them all day long. I did, as a matter of fact. I mean, look at those golden bites of delicious, how could I resist? Ridiculously easy to make. If you can stir, you're halfway there.
The P.A.N. cornmeal gives them an awesome texture. I love working with new ingredients because it inspires me to think outside the box with recipes. Now I can add a classic Venezuelan dish to my repertoire.
P.A.N. Cornmeal is South America's number one cornmeal, so you know that the quality is there. I love the authenticity that brings.
When I saw that the ingredients included mozzarella, I decided to take it a step further and use them for an open-faced caprese sandwich.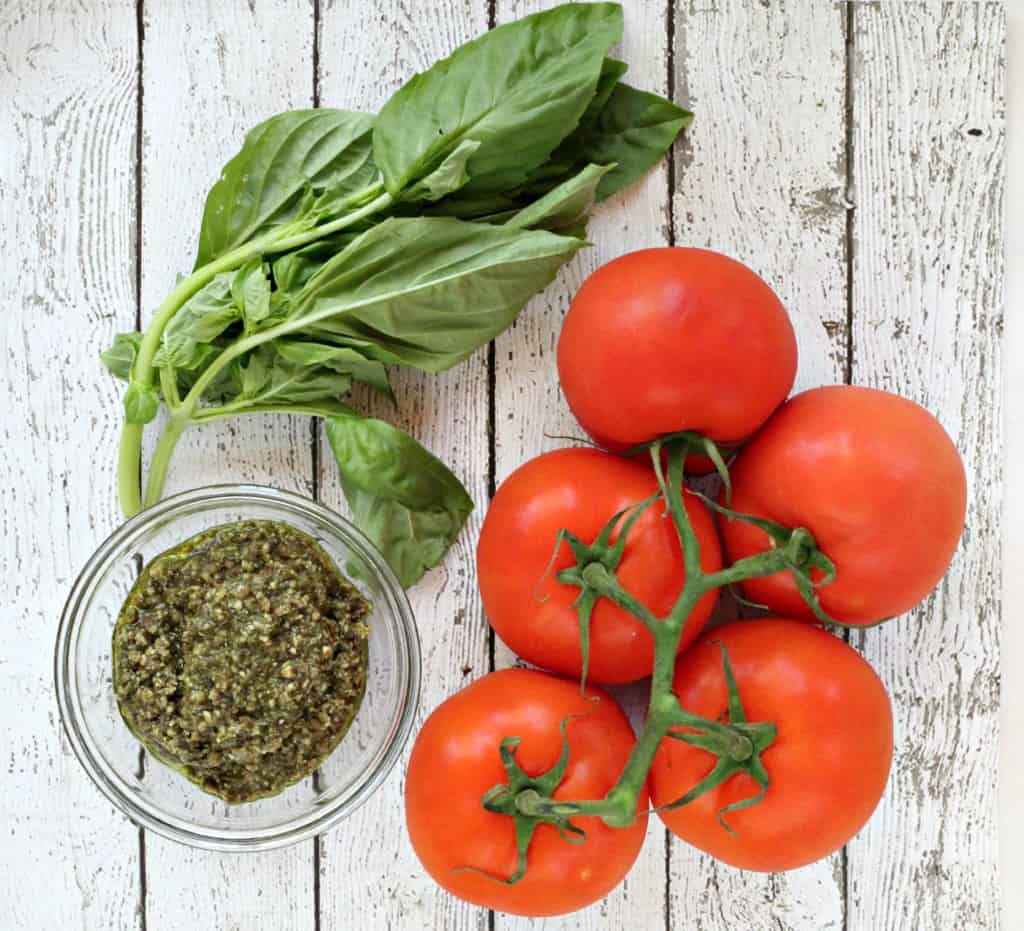 Pesto, in-season tomatoes, and a ball of mozzarella; does it get any better than that?
I couldn't wait to finish taking pictures so I could dive in.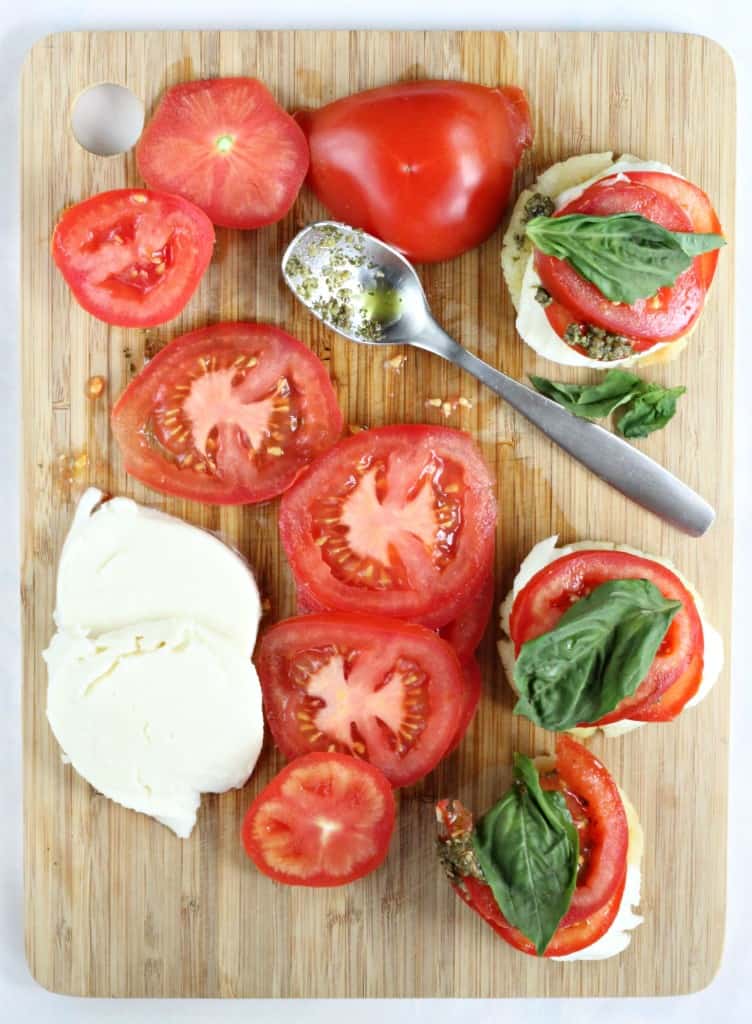 How yummy does that look? I'm serving you Summer on a platter.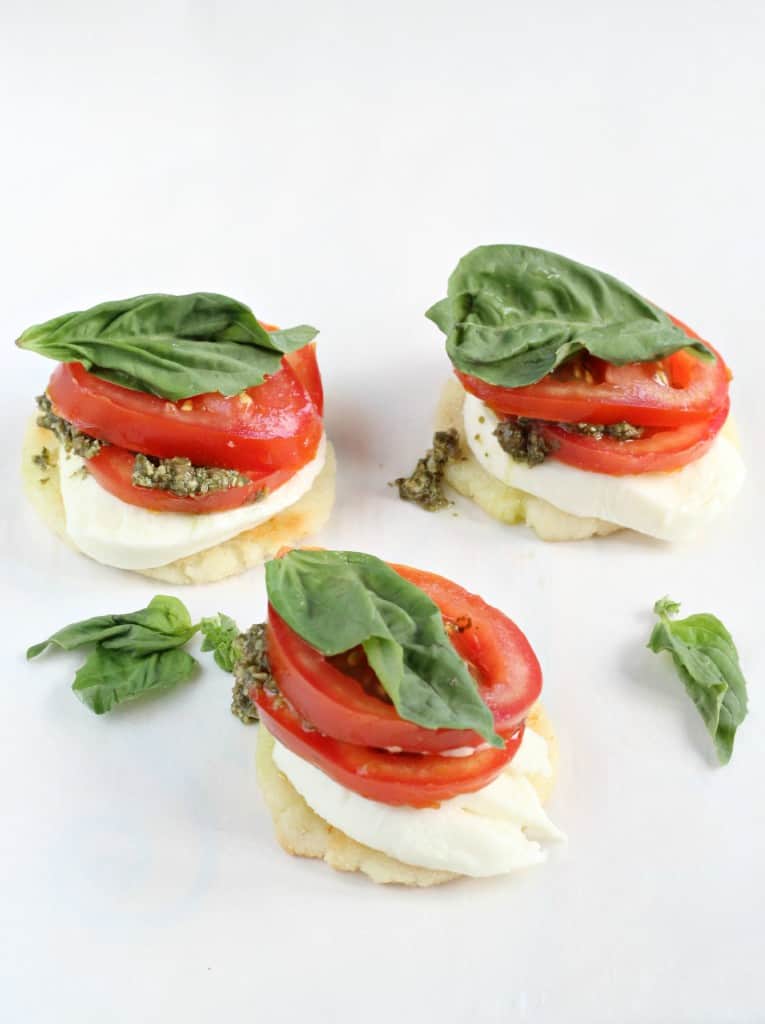 The Arepa gives the sammy's just the right amount of crunch, and it truly takes on the flavor of the caprese ingredients. Now that I know how quick and easy it is to make them, they'll be a staple in my house for sure.
For more recipe inspiration and delicious ways to cook with P.A.N. Cornmeal, visit their Tumblr page.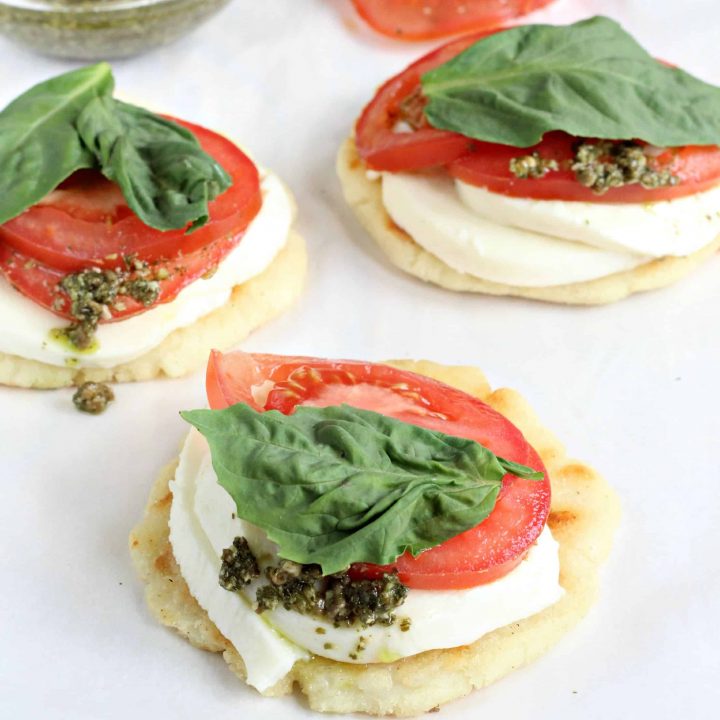 Caprese Arepa
Classic Arepas are topped with fresh Caprese ingredients.
Ingredients
For the Arepa:
1 ½ cups P.A.N. Cornmeal
1 ½ cups warm water
2 oz. shredded mozzarella cheese
2 tbsp. milk
pinch of salt
butter for coating skillet
For the Sandwich:
1/2 cup, pesto
handful of basil leaves
2 tomatoes, sliced
fresh ball of mozzarella cheese, sliced
Instructions
For the Arepa:
Combine the corn flour, water, cheese, milk and salt, mixing thoroughly. Let mixture stand for five minutes.
Form 18 disk shaped Arepas, each about 3 inches in diameter, ¼ of an inch thick.
Heat a lightly buttered skillet on medium. Cook the arepas in batches until crispy and golden brown on each side.
For the Sandwich:
Top each Arepa with a couple slices of cheese & tomato, plus a Tablespoon of pesto and a basil leaf.