Looking for recipes with Eagle Brand Caramel Condensed Milk? You'll love these Caramel Crunch Shortbread Bars. Layers of shortbread, caramel, and chocolate.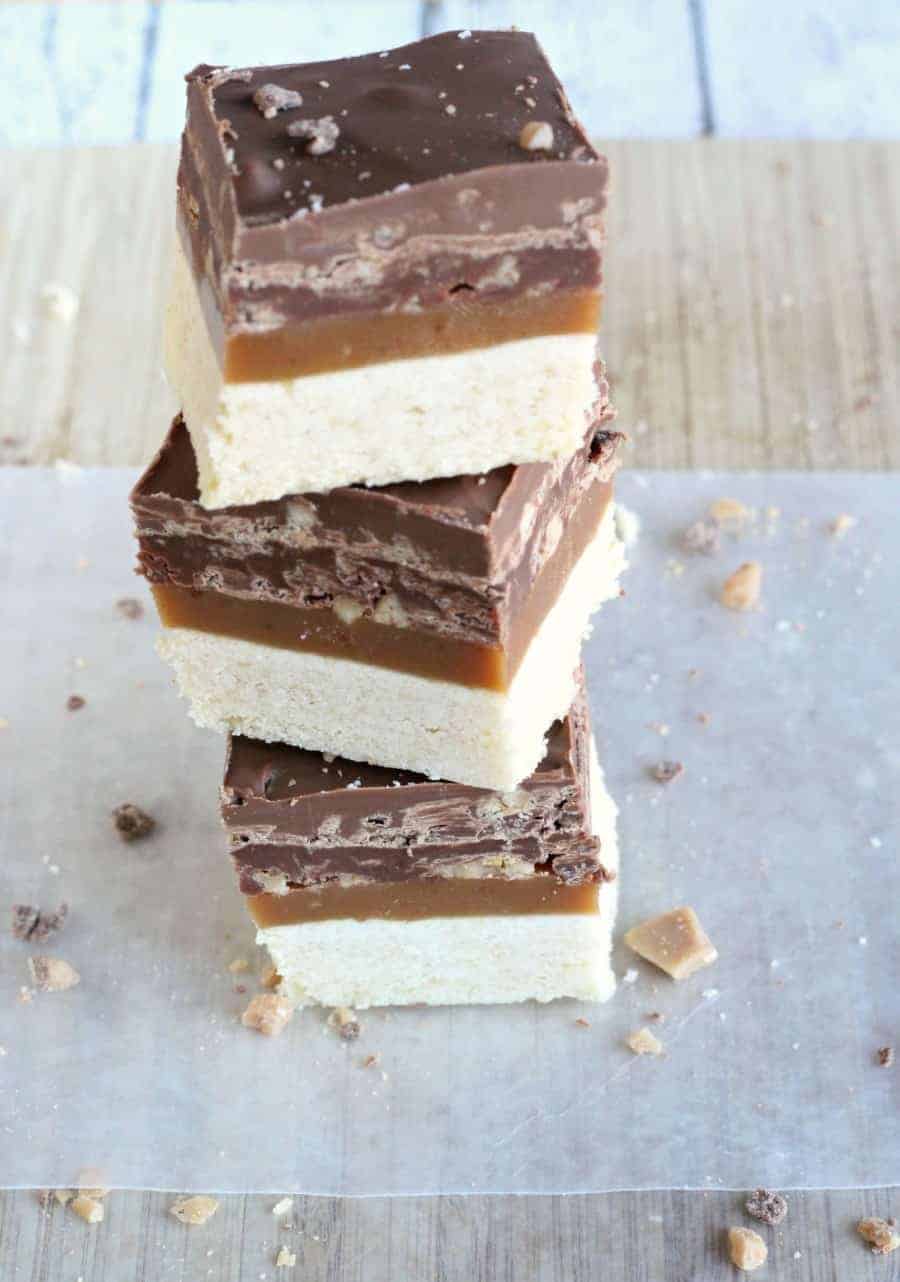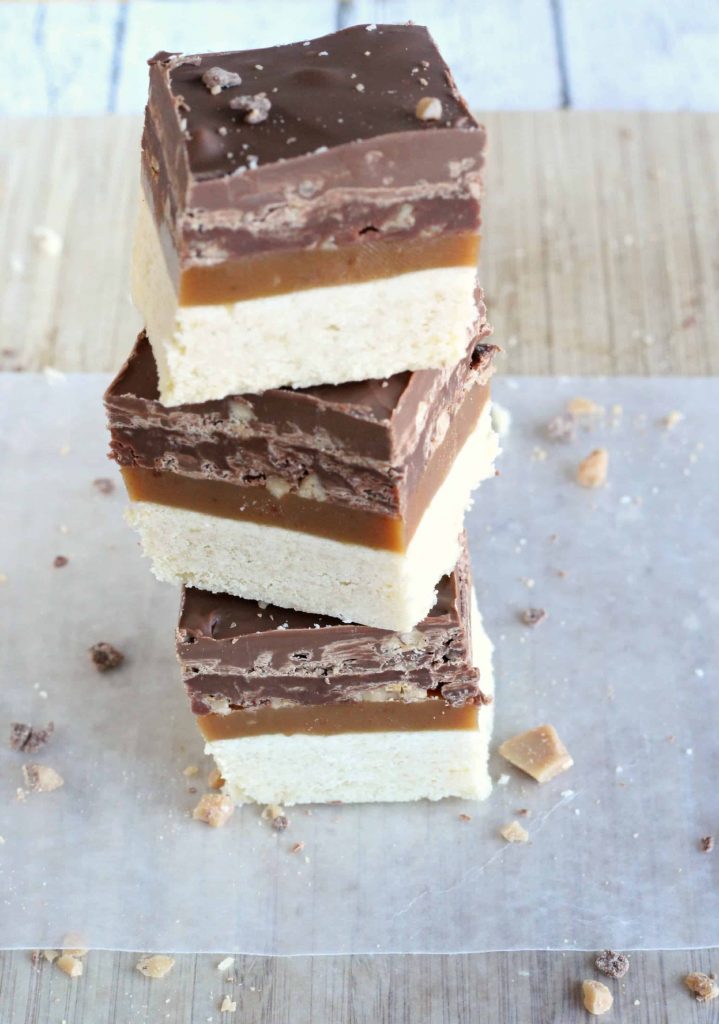 Caramel Sweetened Condensed Milk Bars
You won't believe how easy these are to make, especially with Eagle Brand Caramel Condensed Milk. It does all the work for you.
Game. Changer.
For years I have made caramels for Christmas, and while delicious, they do require certain finesse. Candy-making is not for the faint of heart. There're special thermometers, boiling hot sugar and so on and so on. Plus I had to heat up a can of regular Eagle Brand sweetened condensed milk to get the caramel sauce that I needed for the mix.
Not with this new recipe–
Simply combine it in a pan with brown sugar, corn syrup, and butter. Stir, stir, stir over heat until well blended (no thermometer needed!) and pour over the shortbread crust.
INGREDIENTS
butter
white sugar
flour
egg
butter
brown sugar
corn syrup
Eagle Brand Caramel Flavored Sweetened Condensed Milk
toffee bits
chocolate chips
vegetable oil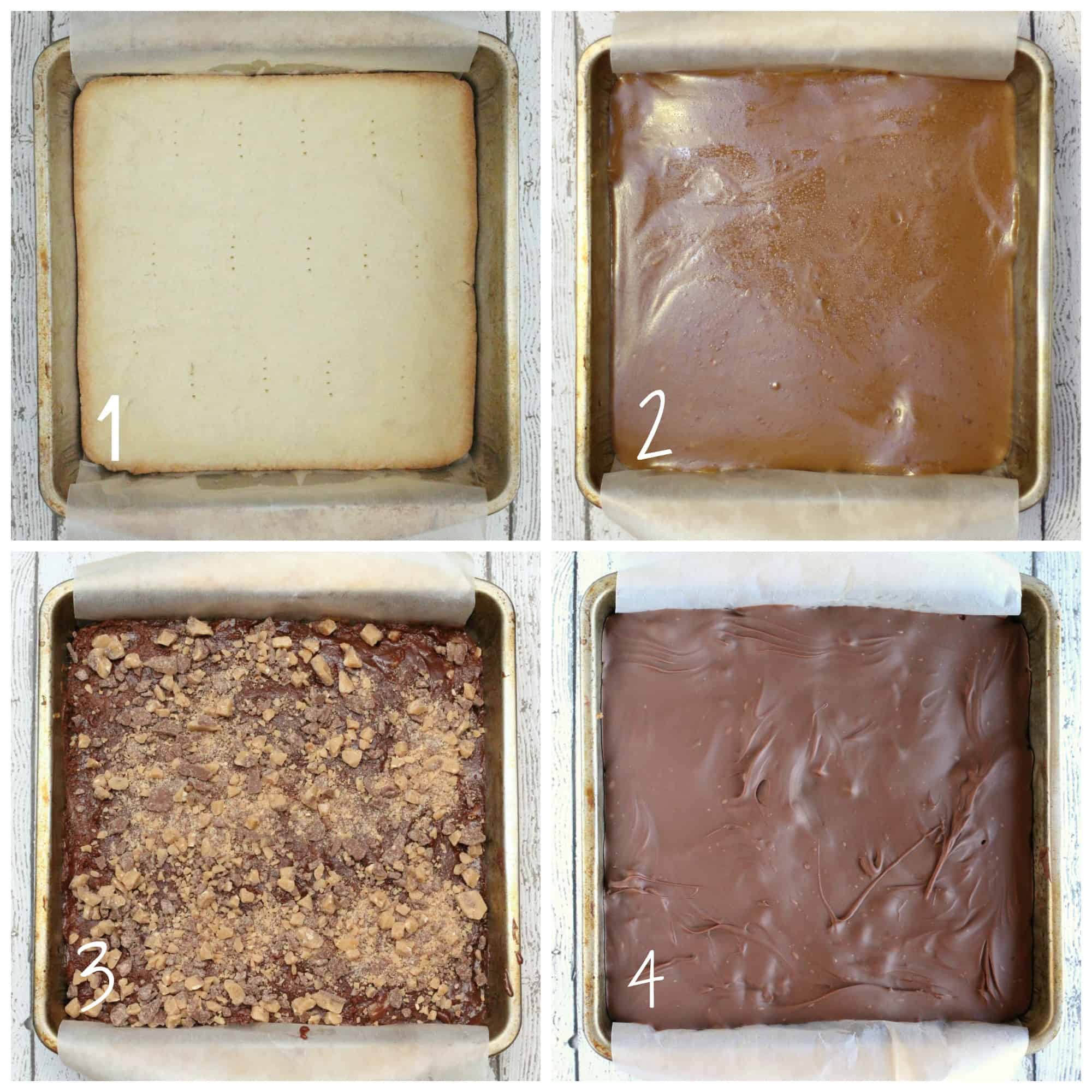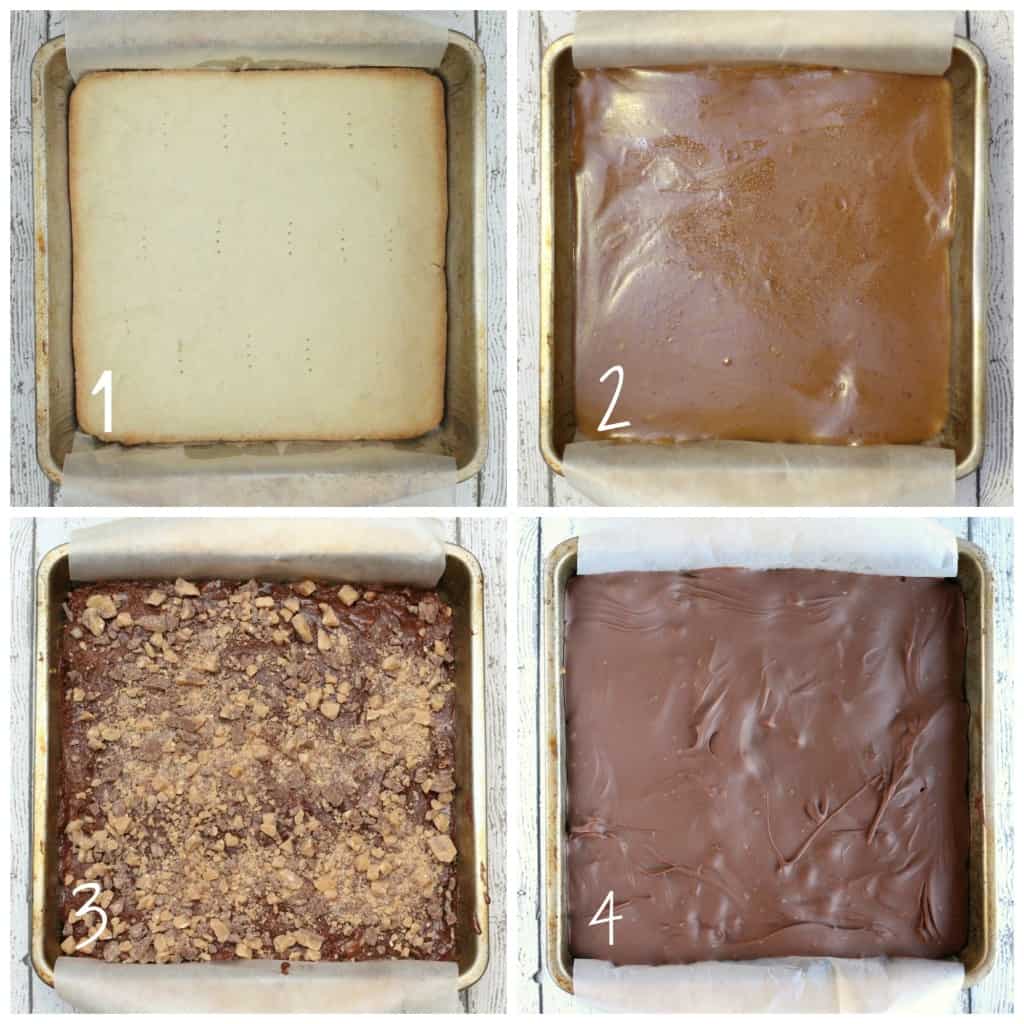 HOW DO I MAKE CARNATION SWEETENED CONDENSED MILK CARAMEL BARS?
Just a little layering work and you will have delicious bars in no time! Mix and bake shortbread layer. Once that is finished add the caramel you made with the caramel recipe sweetened condensed milk. Sprinkle on some toffee bits, and finish off with the melted chocolate. Pop it in the fridge until solid, and viola! Layers of dessert goodness.
WHAT IS SHORTBREAD?
Shortbread, in case you guys haven't made it before, is the easiest cookie/pie crust you'll ever make, guaranteed. And it has a simple, buttery flavor that goes so well with literally every type of dessert. Just combine butter, white sugar, and flour, plus one egg. Shortbread doesn't typically contain eggs, but I've found that it makes it just a *little* bit softer, which goes nicely in this candy bar.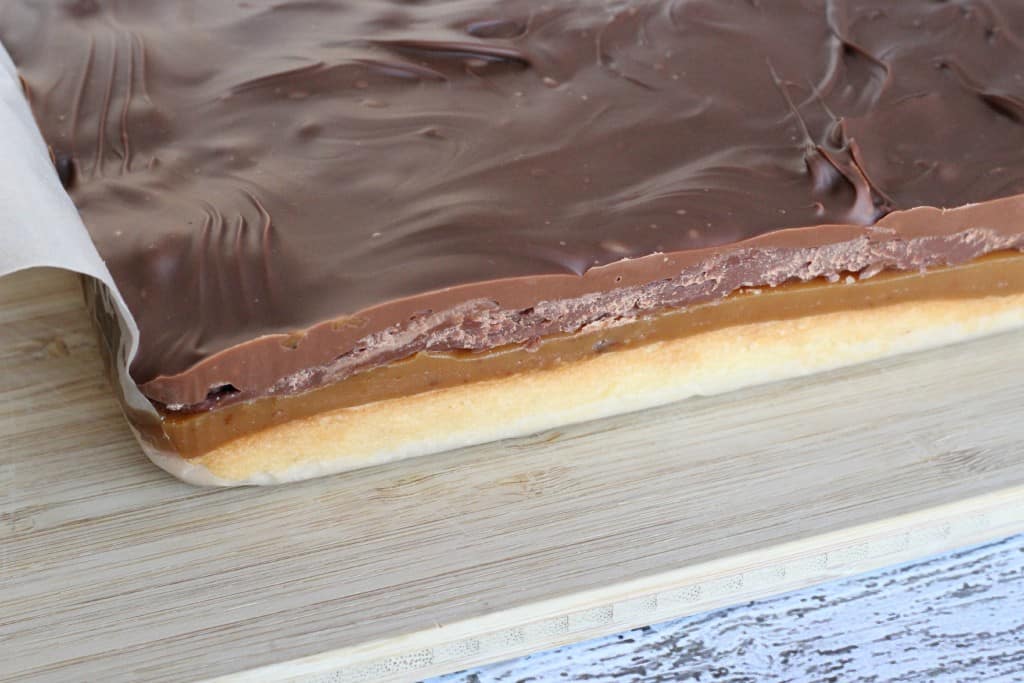 Store bought candy bars just can't touch homemade. I love how the Eagle Brand Caramel Flavored Sweetened Condensed Milk makes for a really rich caramel flavor, and provides a shortcut in my recipe. As you guys know, I'm all about shortcuts!
WHAT ELSE CAN I MAKE WITH THE EAGLE BRAND CARAMEL FLAVORED SWEETENED CONDENSED MILK?
Two things come to mind when I think of caramel: caramel apples and caramel popcorn. Make the caramel recipe shown in this post and then toss with a bag of popcorn or drizzle on sliced apples. Either way you cannot go wrong!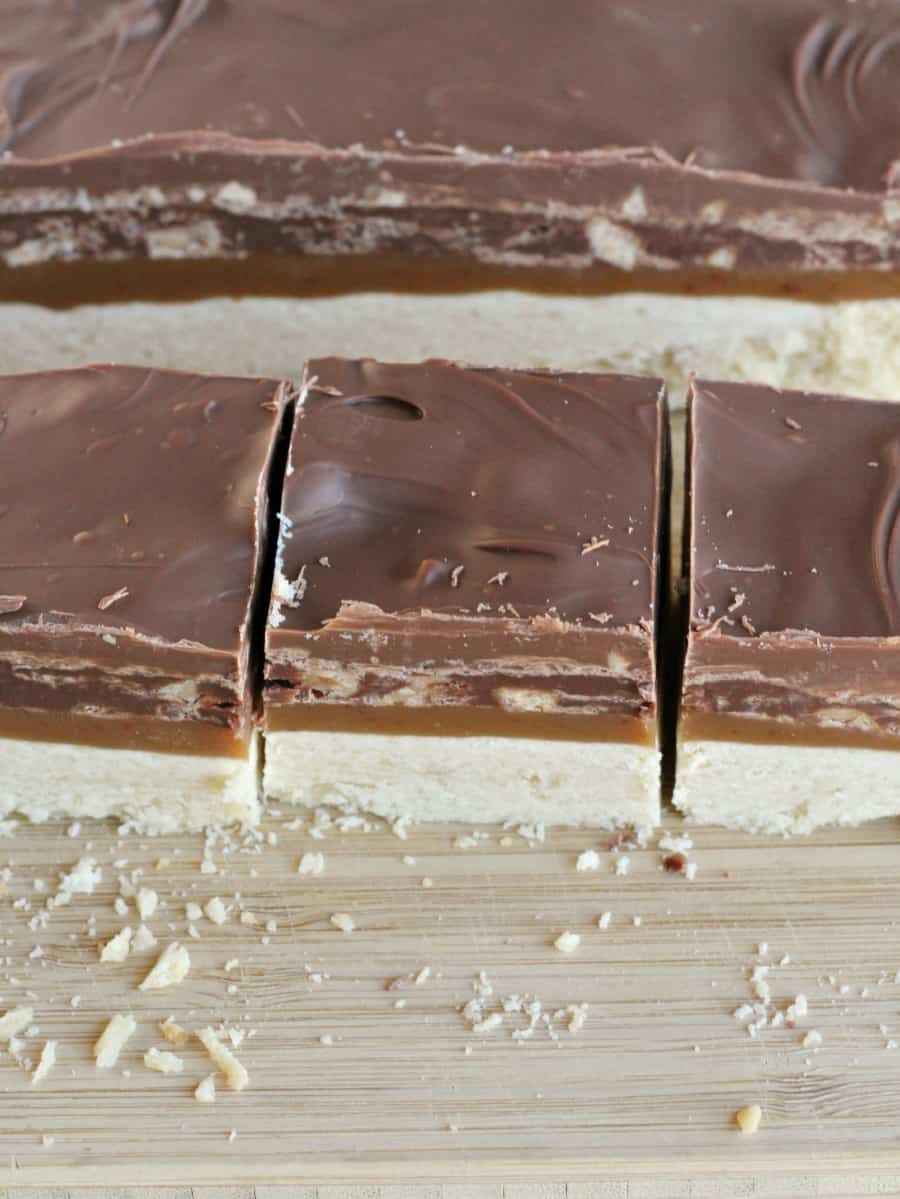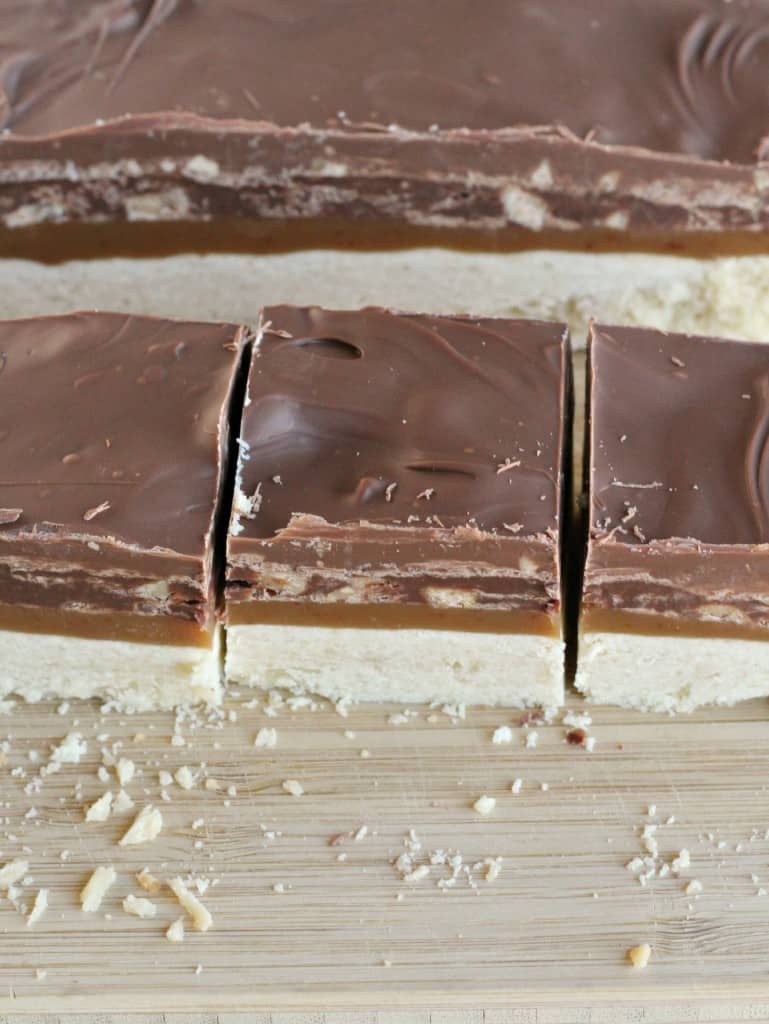 Perfect for neighbor, teacher, or family treats; homemade candy really makes someone feel special.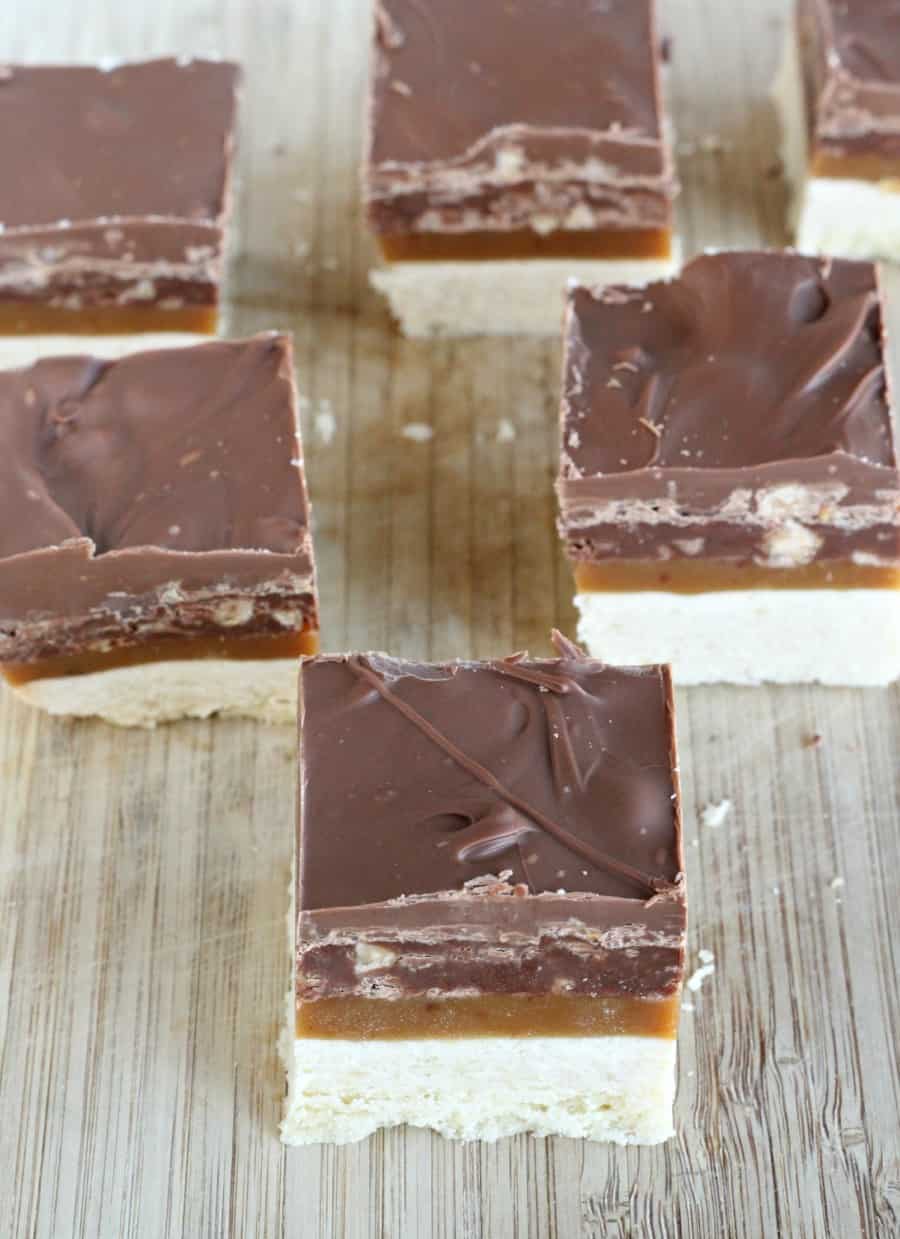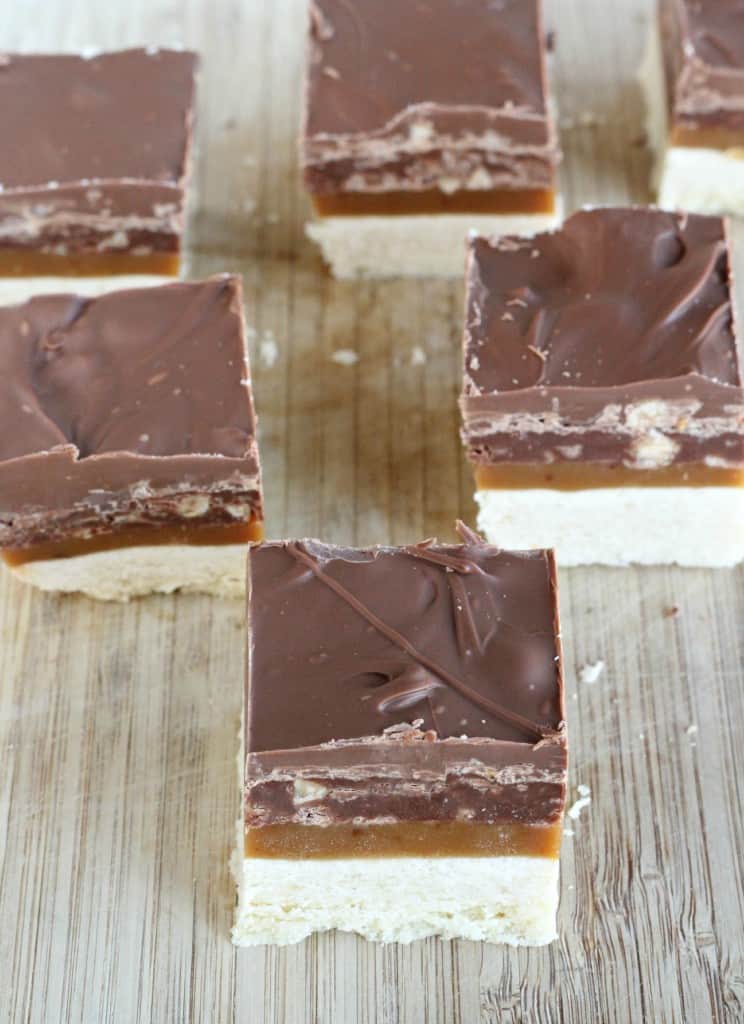 Toffee lovers, looking for other toffee recipes