You'll love this lightened-up beer margarita to enjoy with Mexican food or for happy hour. Just a few ingredients to a refreshing Corona Margarita.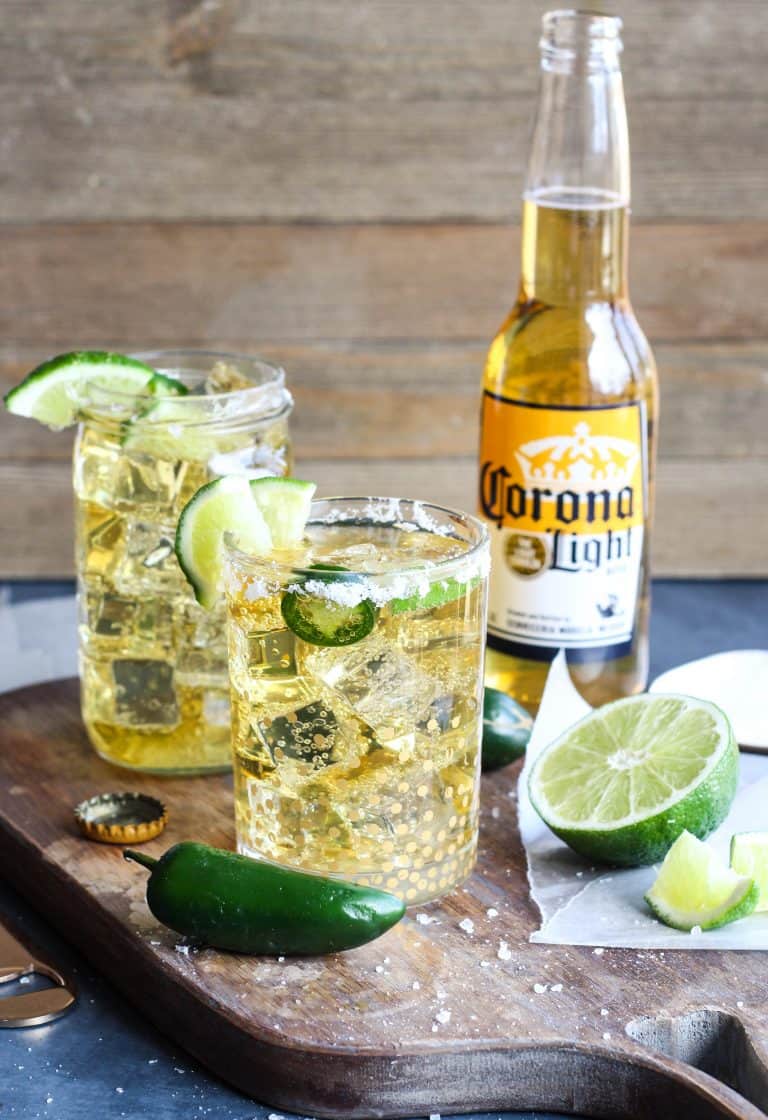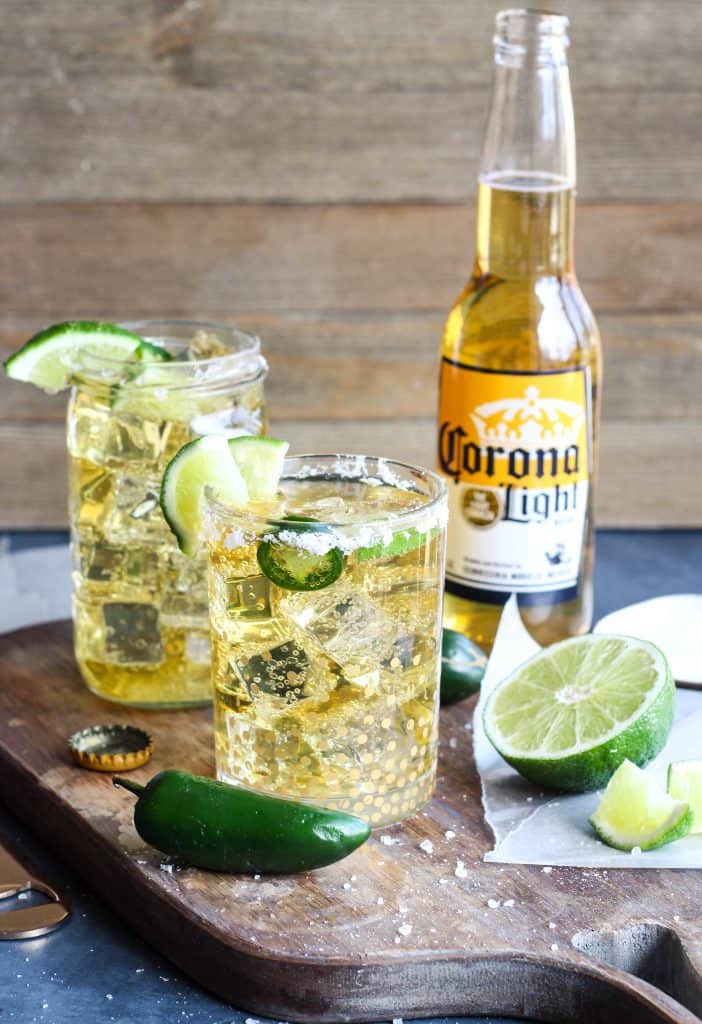 CORONA MARGARITA RECIPE
Who's ready for warm weather?! *hand raised high* As I made this cocktail, I was craving hot days spent outside, sipping on icy drinks and enjoying the season. Can't wait to invite girlfriends over to celebrate Cinco de Mayo and the return of warmer weather. Plus the cocktails! Who loves Mexican-inspired appetizers and drinks as much as I do? It's perfect match for happy hour.
Nothing says summer like a margarita. Blended up, on the rocks, salt or sugar– we love to serve it all to family and friends. I love margaritas, but I really love lightened-up ones best. Refreshing drinks with a hint of sweetness taste amazing, especially when paired with spicy apps for Cinco de Mayo. This year I'm serving lighter margaritas, featuring Corona Light beer. That's right, beergaritas with just a few ingredients! You know how I love a simple recipe.
INGREDIENTS
Corona beer
Agave/Simple Syrup
Ice
Margarita Salt
Lime
Jalapeno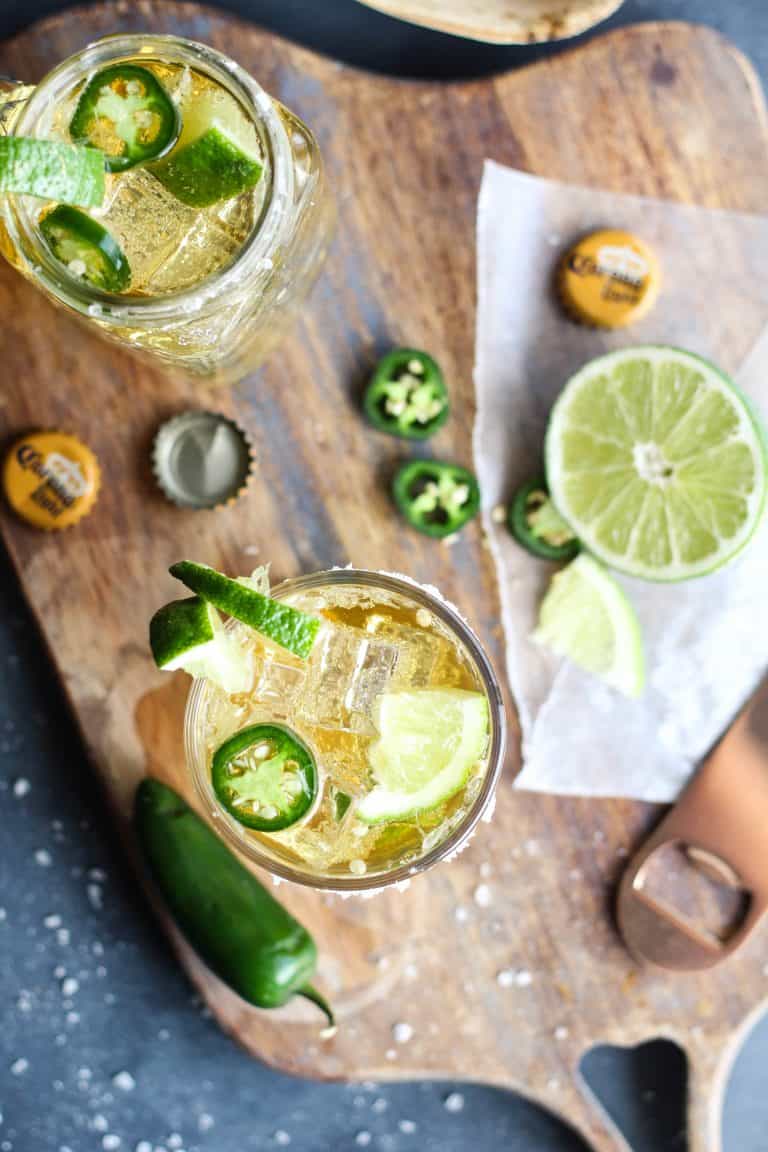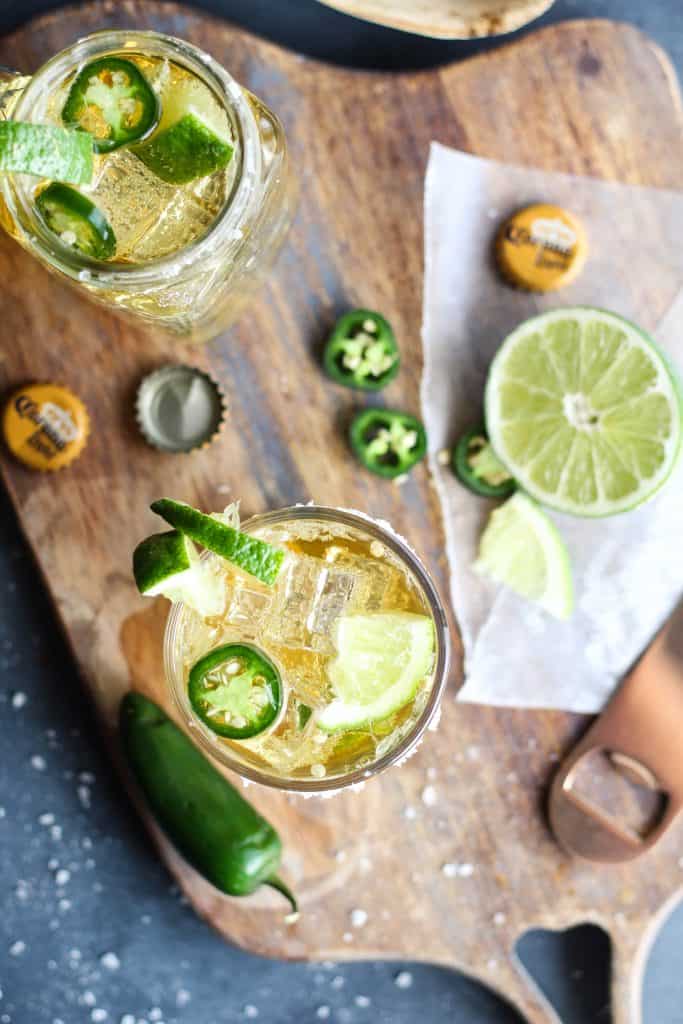 HOW DO I TURN A CORONA INTO A MARGARITA?
This recipe is so simple, just three ingredients! Start with a good pour of Corona Beer (about 3 ounces). Add 1 ounce of agave or simple syrup. Finish off with a squeeze of fresh lime juice. Trust me, fresh is best. I love to add a few wedges to the glass itself.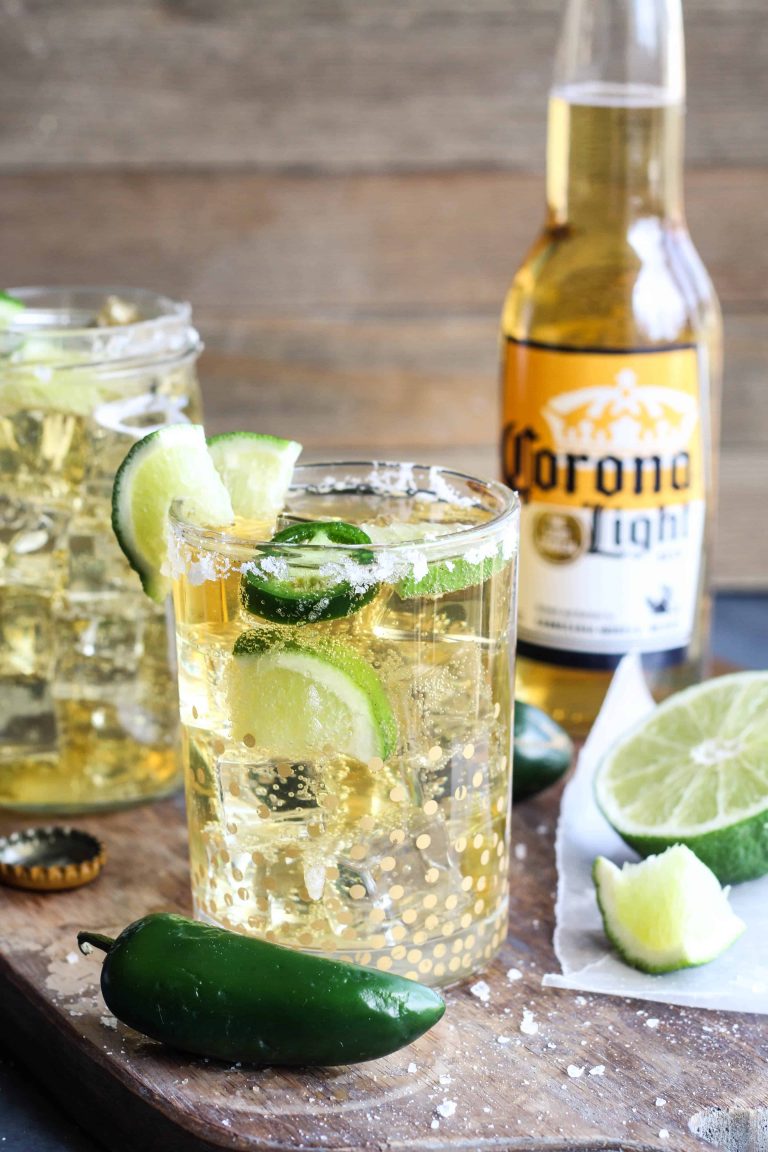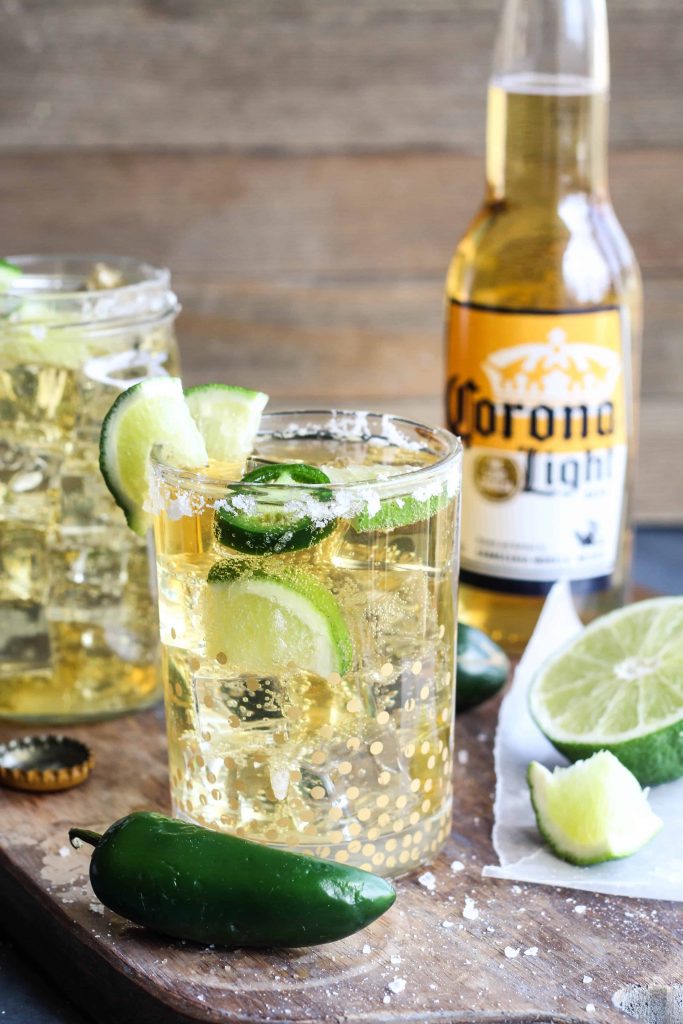 Salt the rim (of course!) and garnish with lime wedges & jalapeño slices. Tip: use the lime to rub on the outside rim of the glass instead of water, adds more flavor!
CAN I USE TABLE SALT TO GARNISH THE RIM FOR MY CORONA MARGARITA DRINK?
I suggest using larger grain salt (margarita salt), which adds so much texture and flavor. It's really worth the extra step.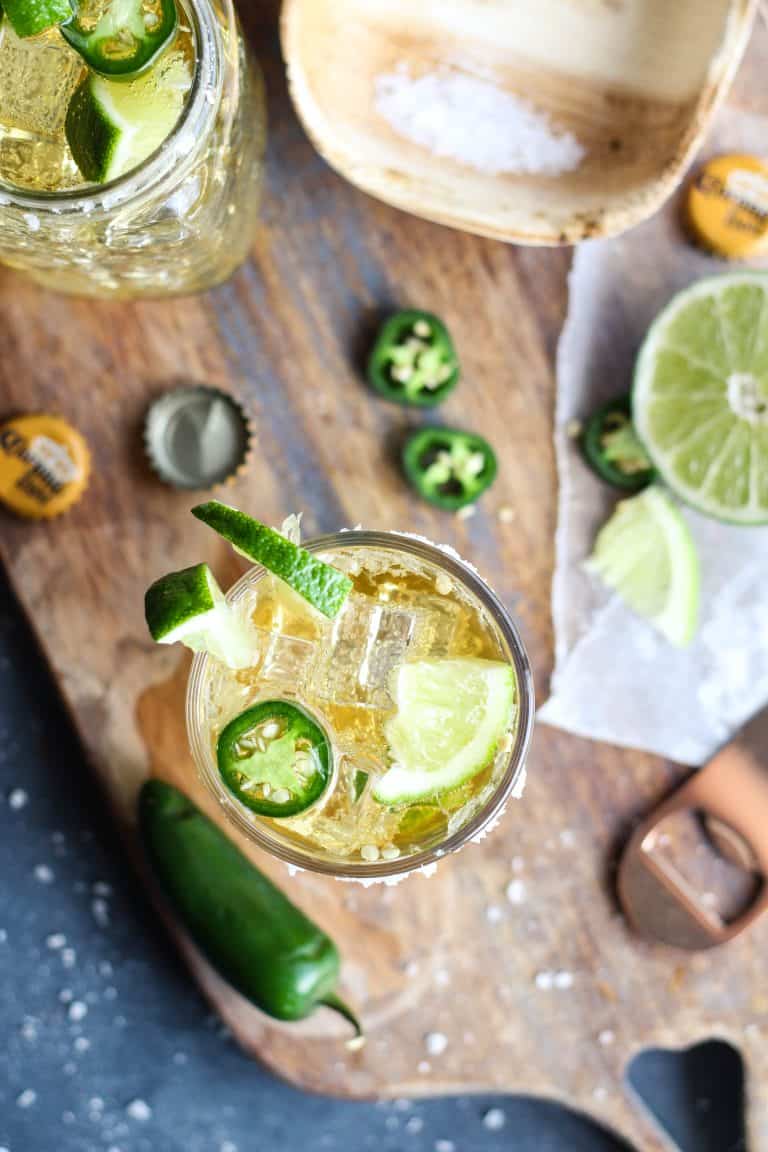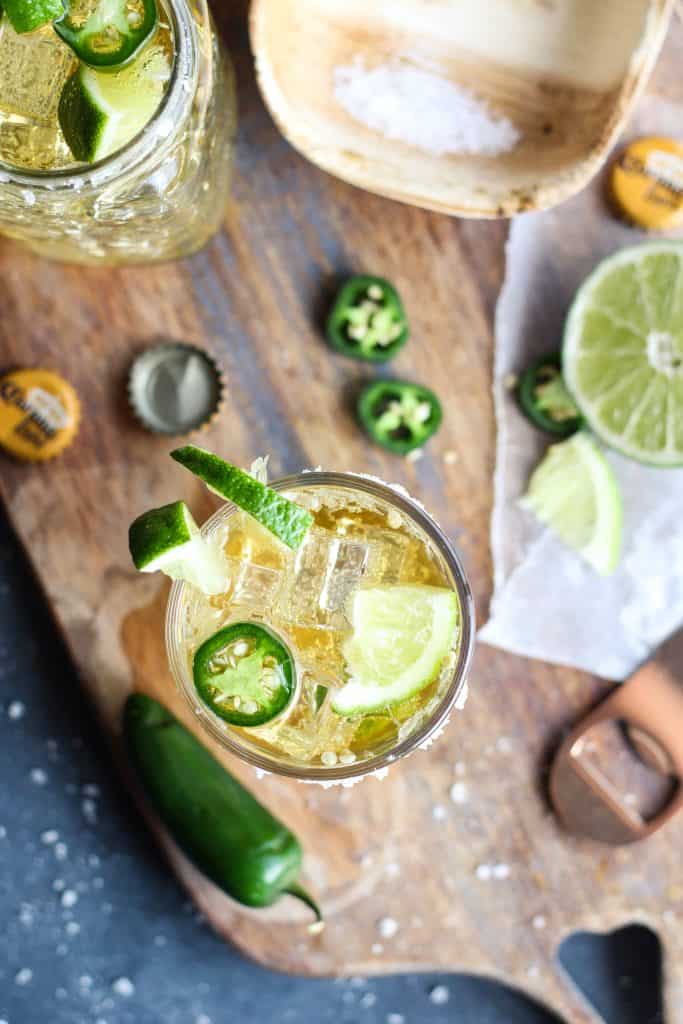 And there you have it, a super simple refreshing Corona Margarita, perfect for pairing with Mexican-inspired appetizers. How about queso, taquitos, or nachos? YUM!
Celebrate Cinco de Mayo with an authentic light beer! Raise your beergarita, friends!
LOOKING FOR SOMETHING TO EAT WITH THOSE LIME MARGARITAS?