Celebrate the season by serving this classic BBQ side dish, boosted with flavor. You'll love this Loaded Macaroni and Hot Dogs, with all the flavors of summer.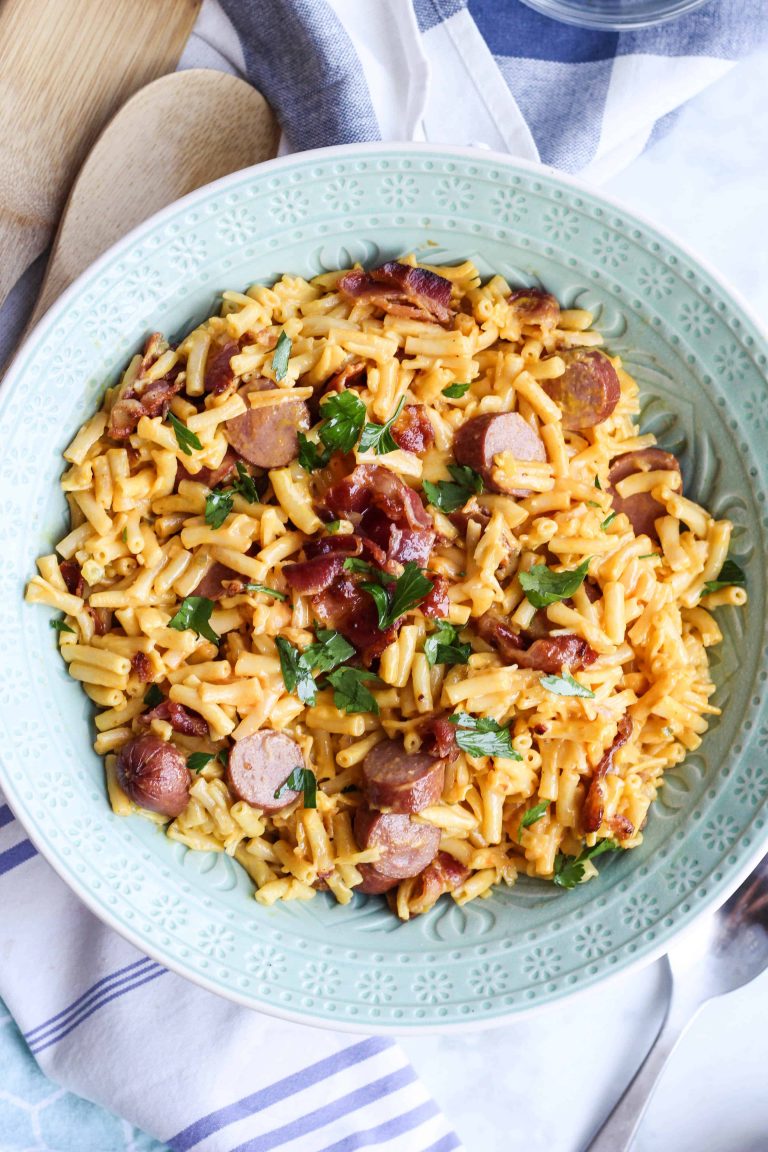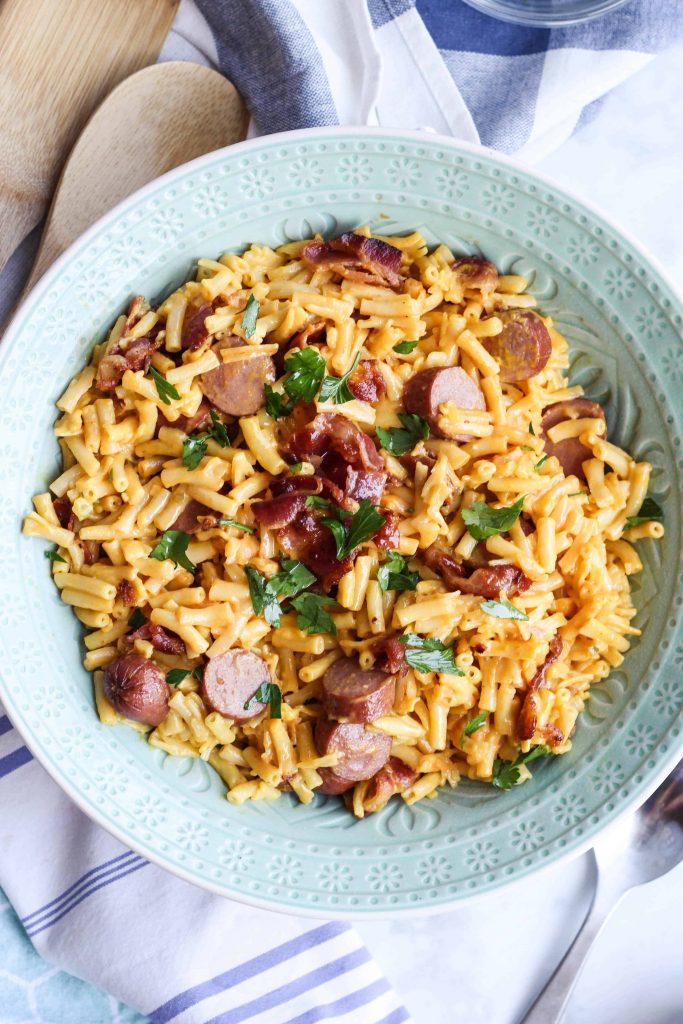 Mac and Cheese Hot Dog Casserole
As a Midwest girl, I can't wait for the weather to warm up each year. My family loves to spend all day outdoors, especially on the weekends. Our neighborhood is full of kids, and we love to do impromptu BBQs and outdoor get togethers with our friends.
This Loaded Macaroni and Hot Dogs is a hit at BBQs, and for a few good reasons–classic Kraft Mac & Cheese with hot dogs and bacon, plus plenty of hot dog-inspired toppings. You'll love this new classic.
INGREDIENTS
Kraft mac and cheese
bacon
hot dogs
ketchup
mustard
relish
HOW TO MAKE MAC AND CHEESE WITH HOT DOGS?
This one is quite easy! Prepare mac and cheese, hot dogs and bacon, separately. Once they are ready, mix all ingredients together.
This yummy side dish goes well with any classic BBQ food, which is why it's become a go-to for us! The kids love it, and it's perfect for summer! To make this flavorful side dish, start by cooking up a double batch of classic Kraft Macaroni & Cheese.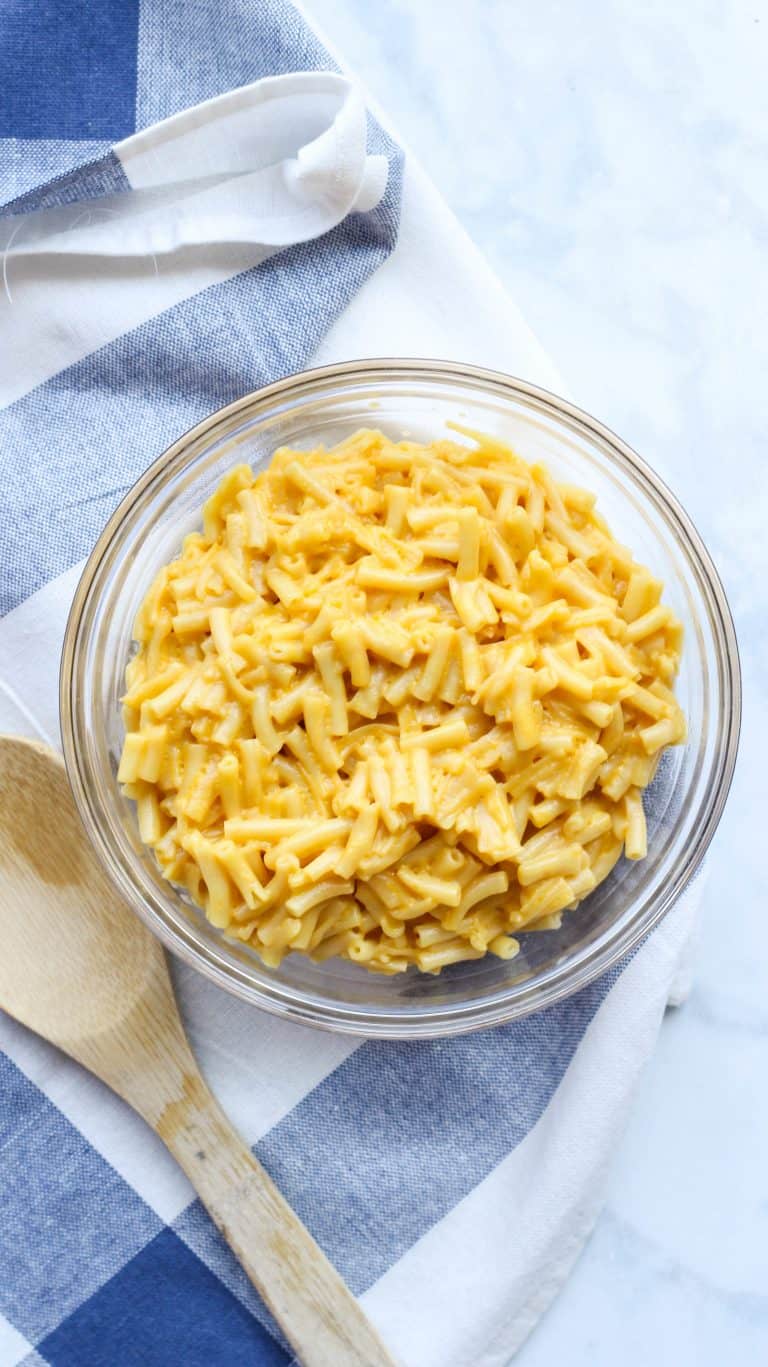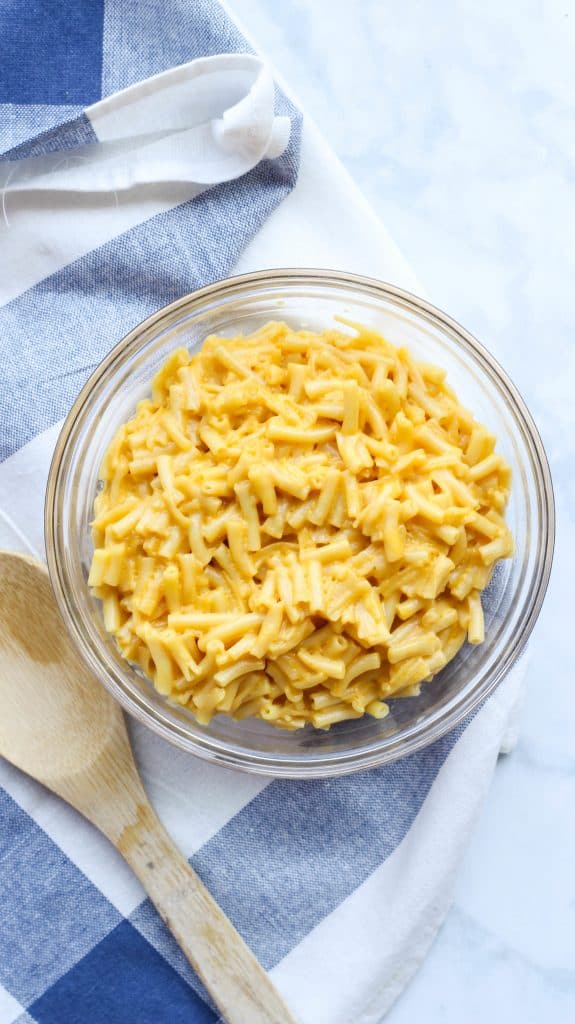 In the meantime, cook up 4 Oscar Mayer Wieners and the whole pack of Oscar Mayer Bacon.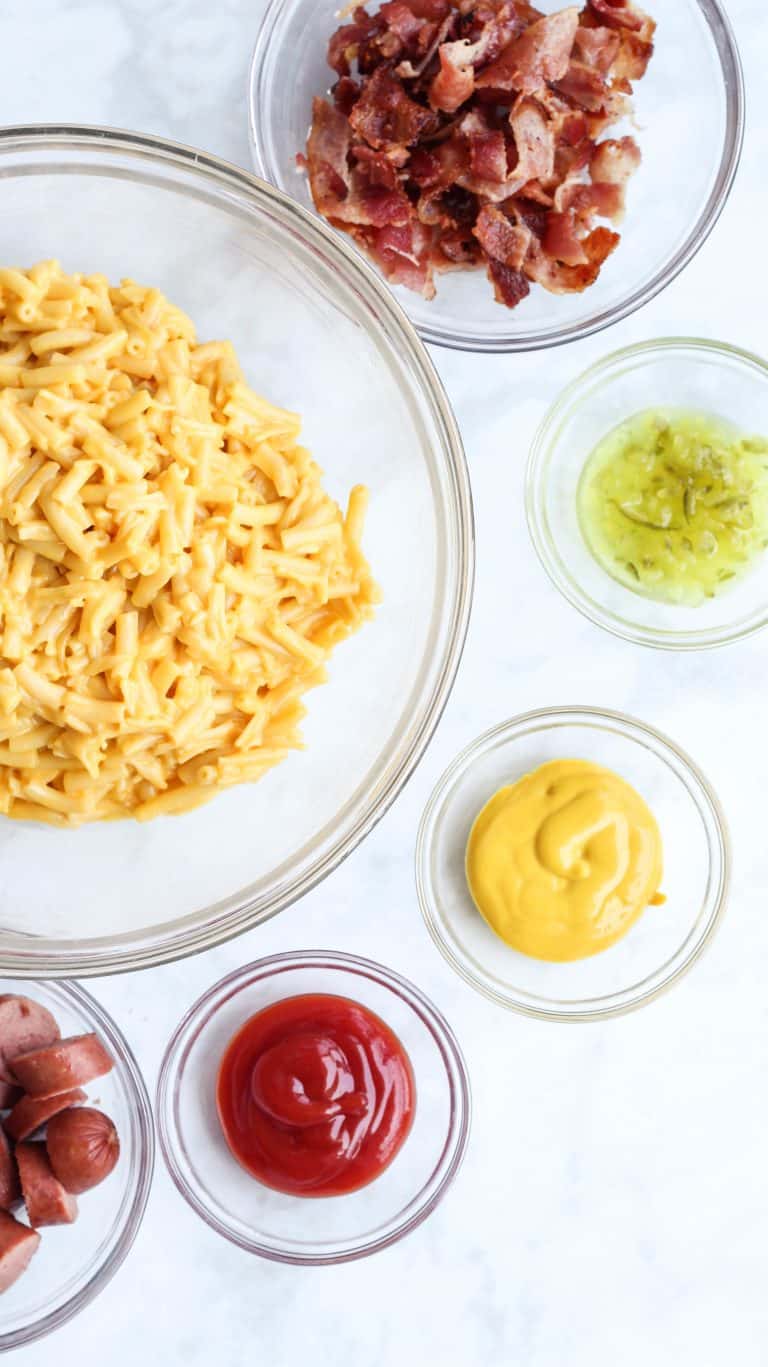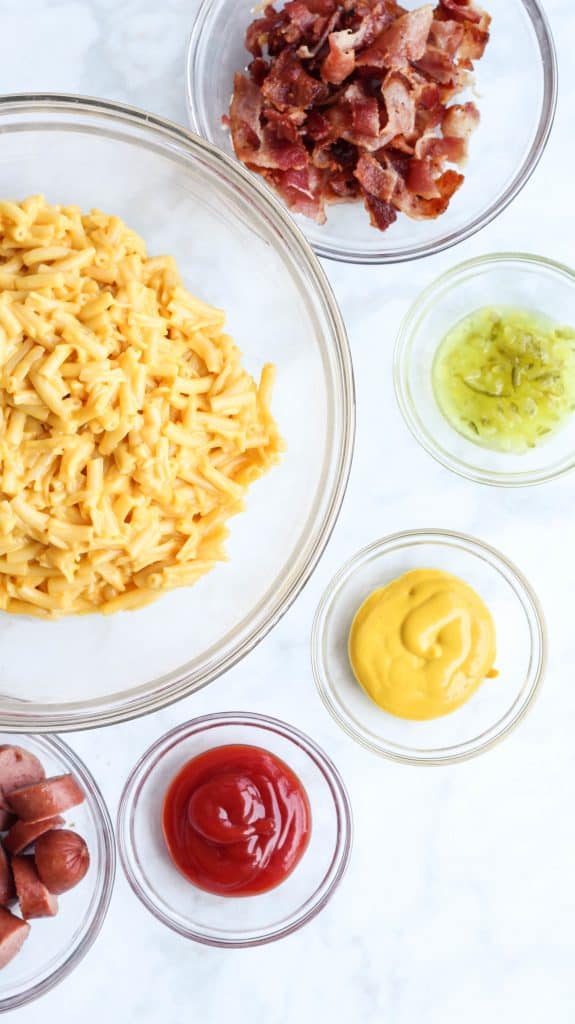 Once everything is cooked, cut up the meat, add it to the Kraft Macaroni & Cheese, and mix together. Add in 1/2 cup each – Heinz Tomato Ketchup, Heinz Yellow Mustard, and Heinz Dill Relish. Stir until mixed together. And it's ready to serve!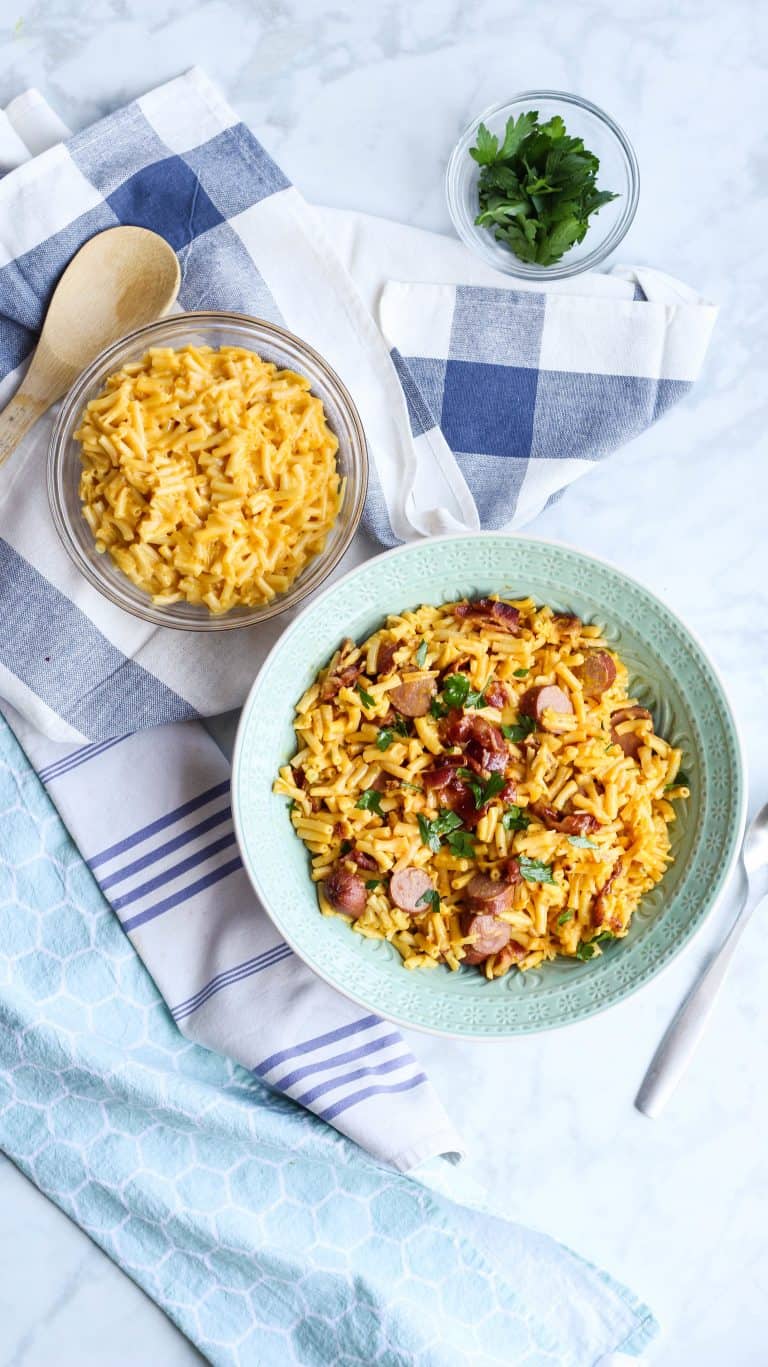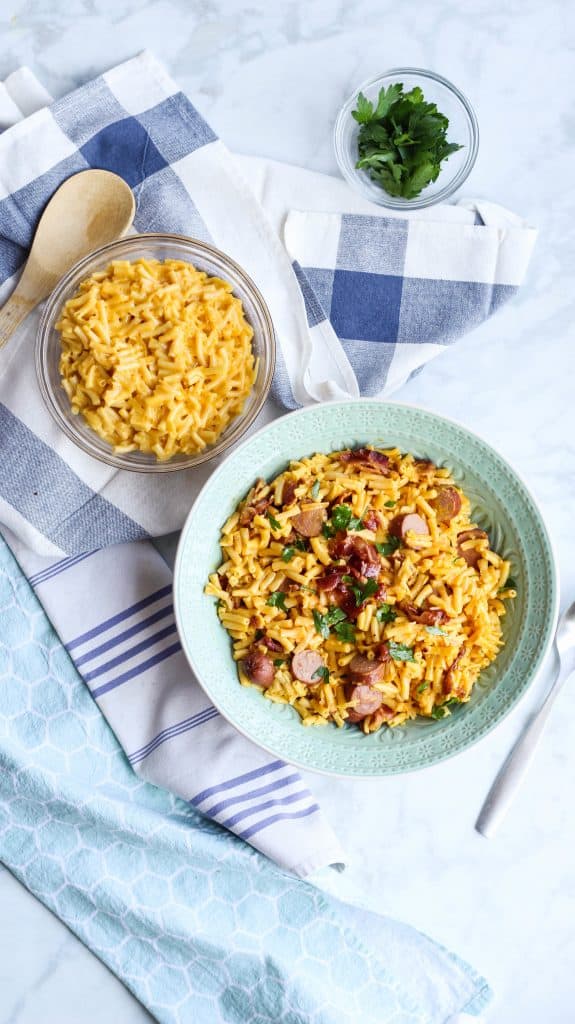 WHAT GOES WELL WITH MACARONI AND HOT DOGS?
My family usually has this with some great barbecue in the summer. It is great for the kids if they don't like the other meat option you are preparing! You can also just grill some veggies and pair it with this dish for a well rounded, easy dinner!
Need some additional pasta casseroles to add to your recipe list?