You will love this classic Apple Crumble Pie – there are even a few shortcuts so you won't be slaving away all day! With store-bought pie crust and a butter crumb topping, this pie is sure to become a seasonal favorite.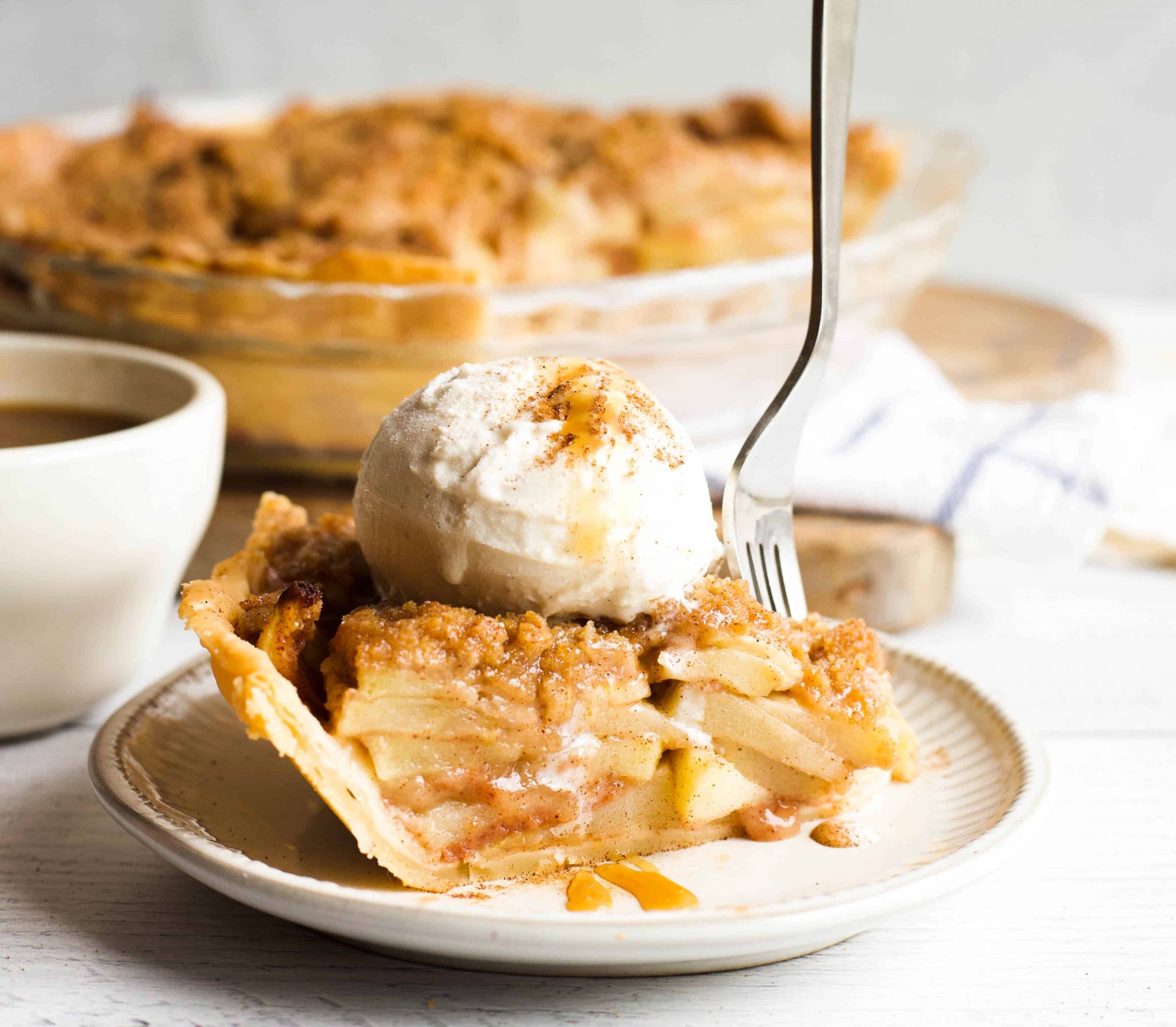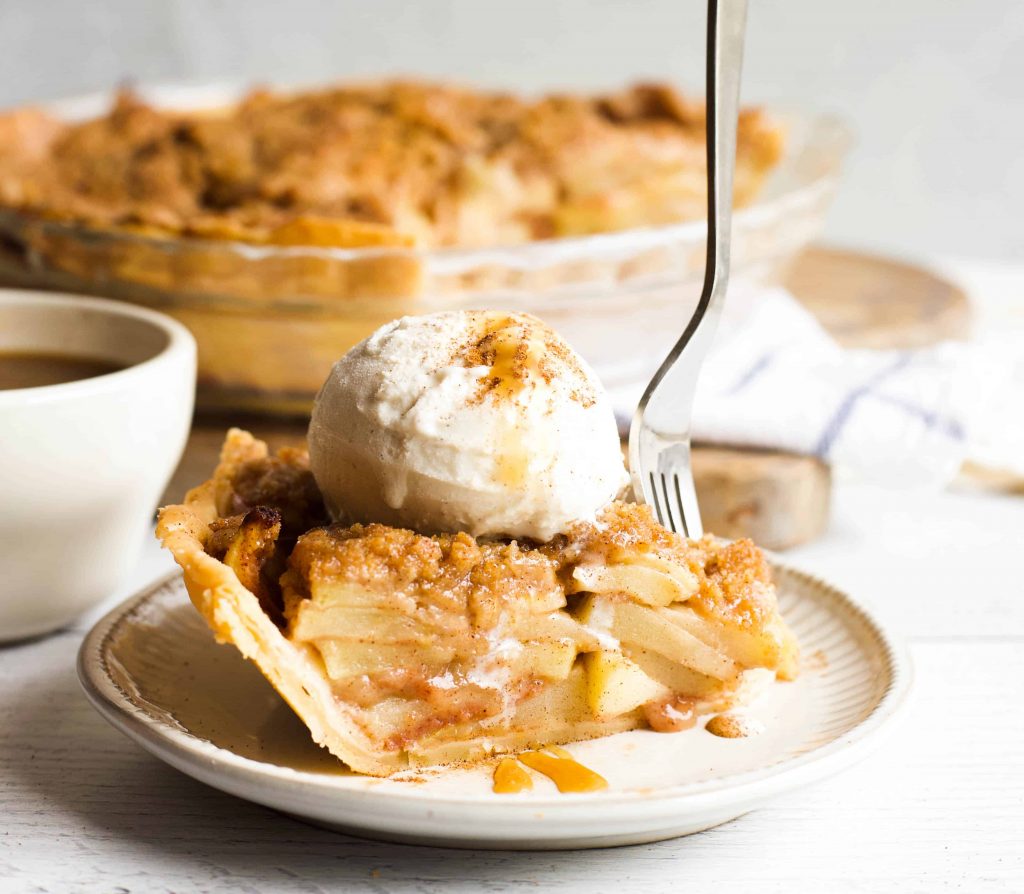 apple crumble pie recipe
Even if you choose to pick your apples from the produce section of your local grocery store, this is the perfect time of year for this recipe. All the apple varieties are coming into season and there is much better pricing on apples this time of year.
Read on for my #1 favorite tip for making an apple pie that holds up well after baking! No more mussy, liquidy middle!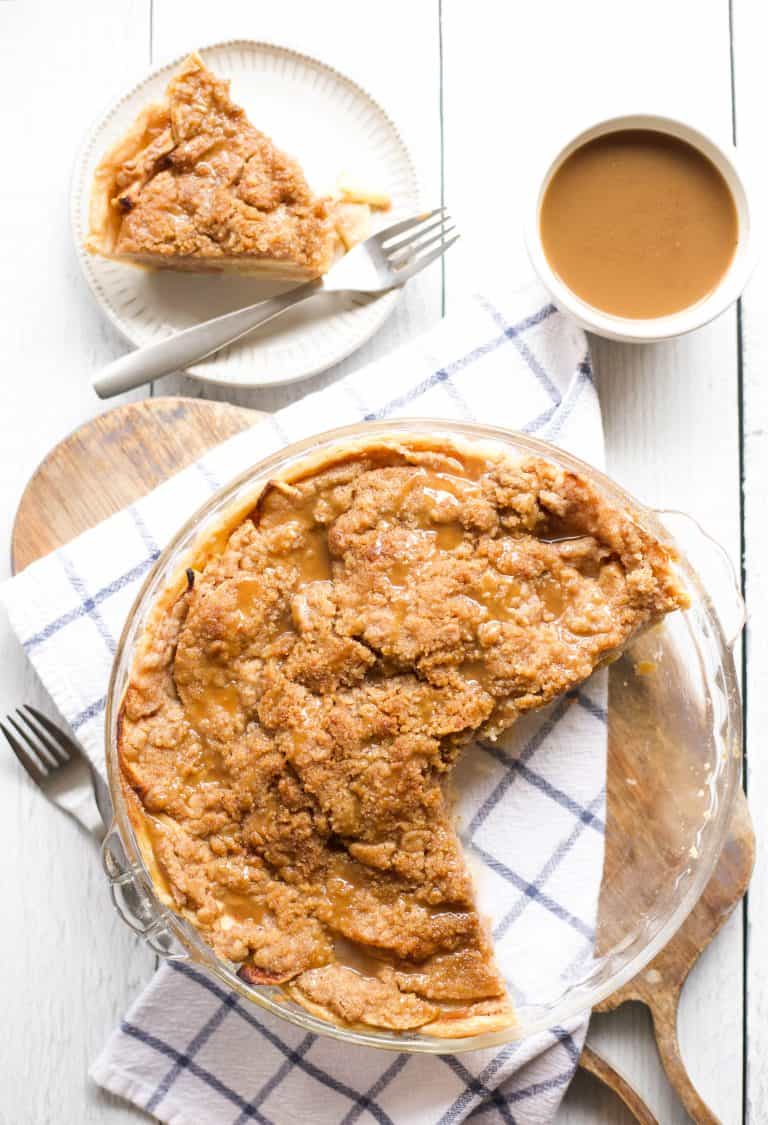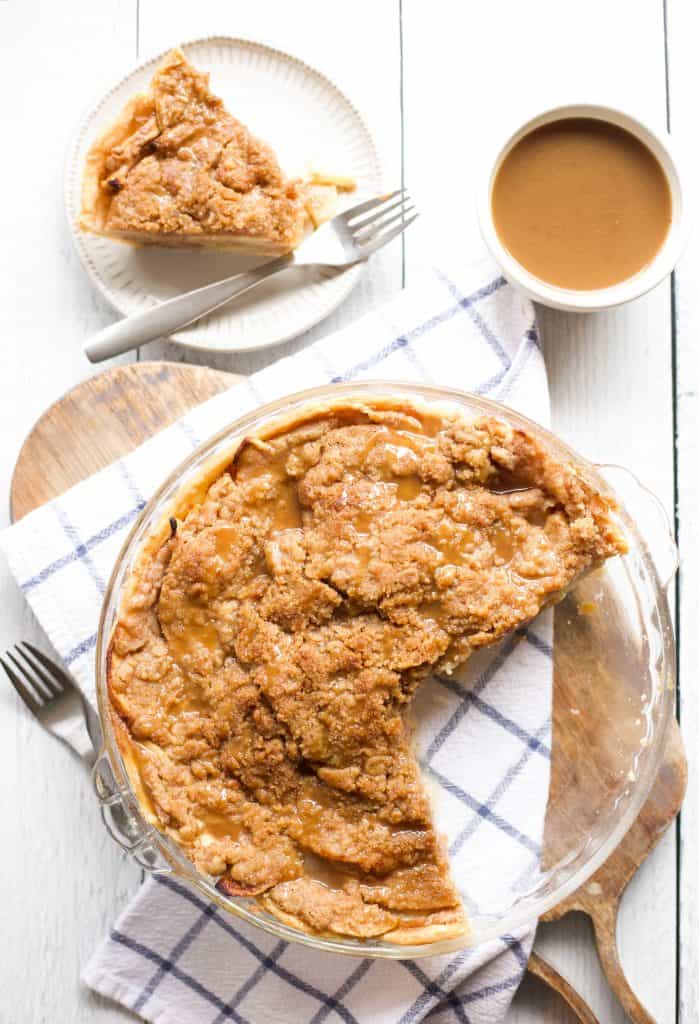 INGREDIENTS NEEDED TO MAKE APPLE CRUMBLE PIE:
1 pie crust, store-bought, chilled
For Filling:
1/2 cup granulated sugar
2 Tbsp all-purpose flour
1 Tbsp cornstarch
2 tsp ground cinnamon
1/4 tsp ground nutmeg
6 medium-sized apples (I recommend Granny Smith, the tart flavor compliments the sweetness of the pie)
2 Tbsp lemon juice
For Crumb Topping:
3/4 cup all-purpose flour
1/2 cup packed light brown sugar
1 tsp ground cinnamon
1/2 cup butter, cut into little cubes
HOW TO MAKE APPLE CRUMBLE PIE: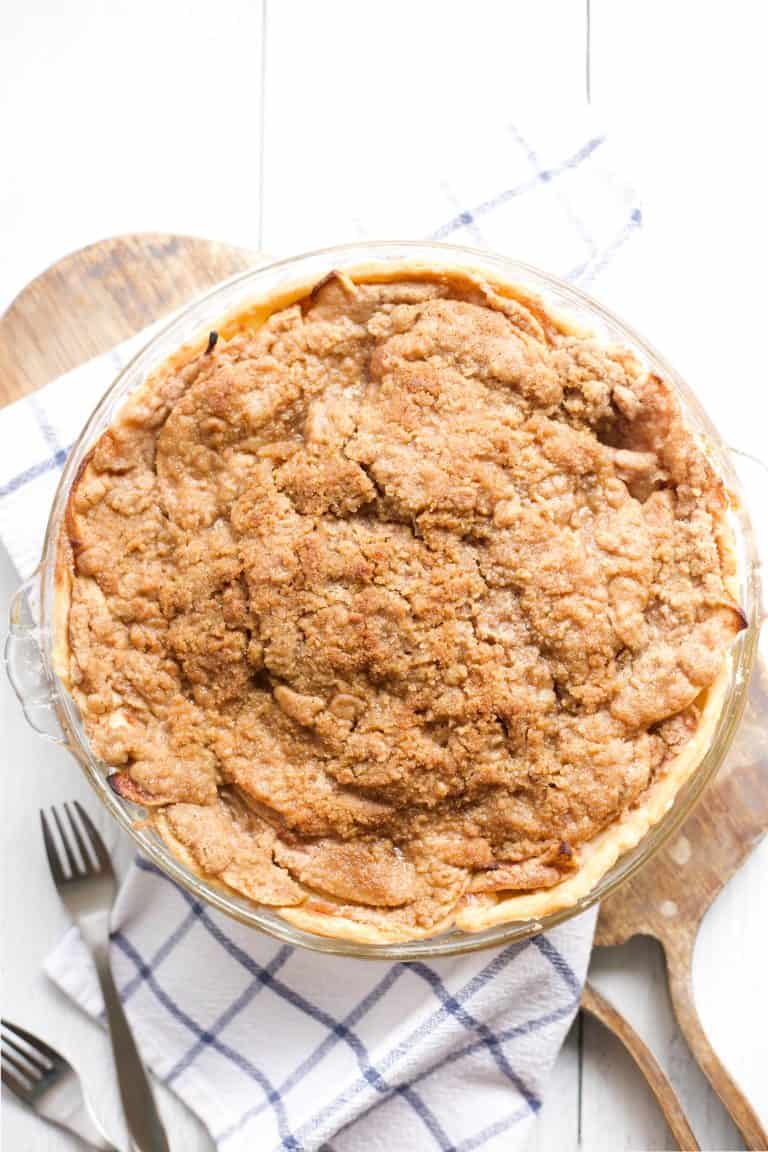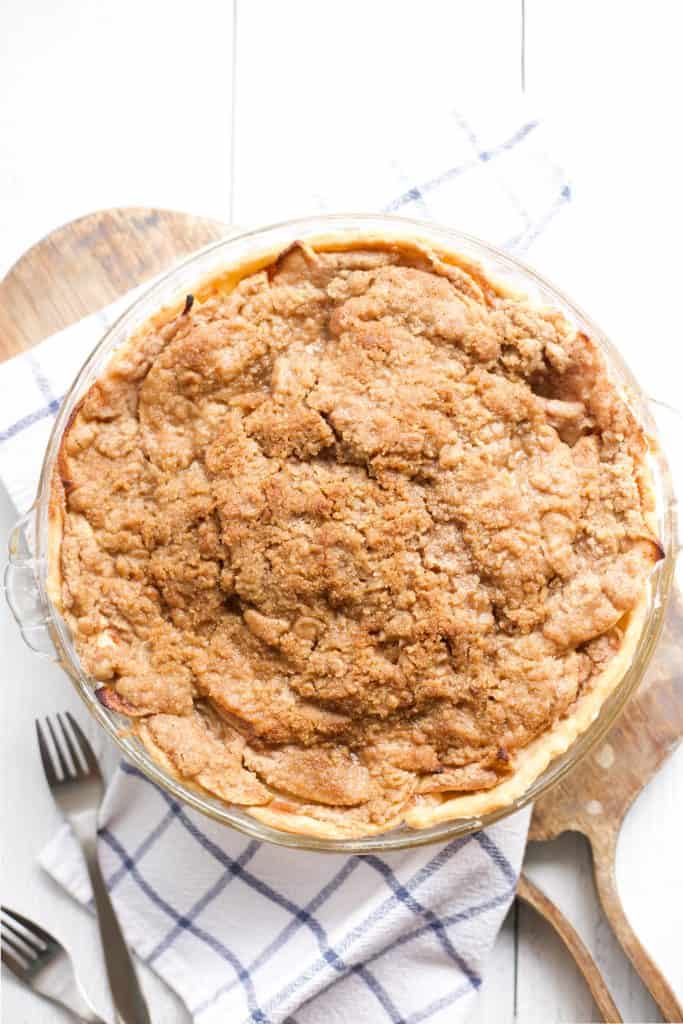 Once you roll out your STORE BOUGHT PIE CRUST (yes, it's ok!) you place it in the pie plate and chill that for a second. Slice up your apples and mix with the other filling ingredients. Add it to the pie plate. It should be heaping.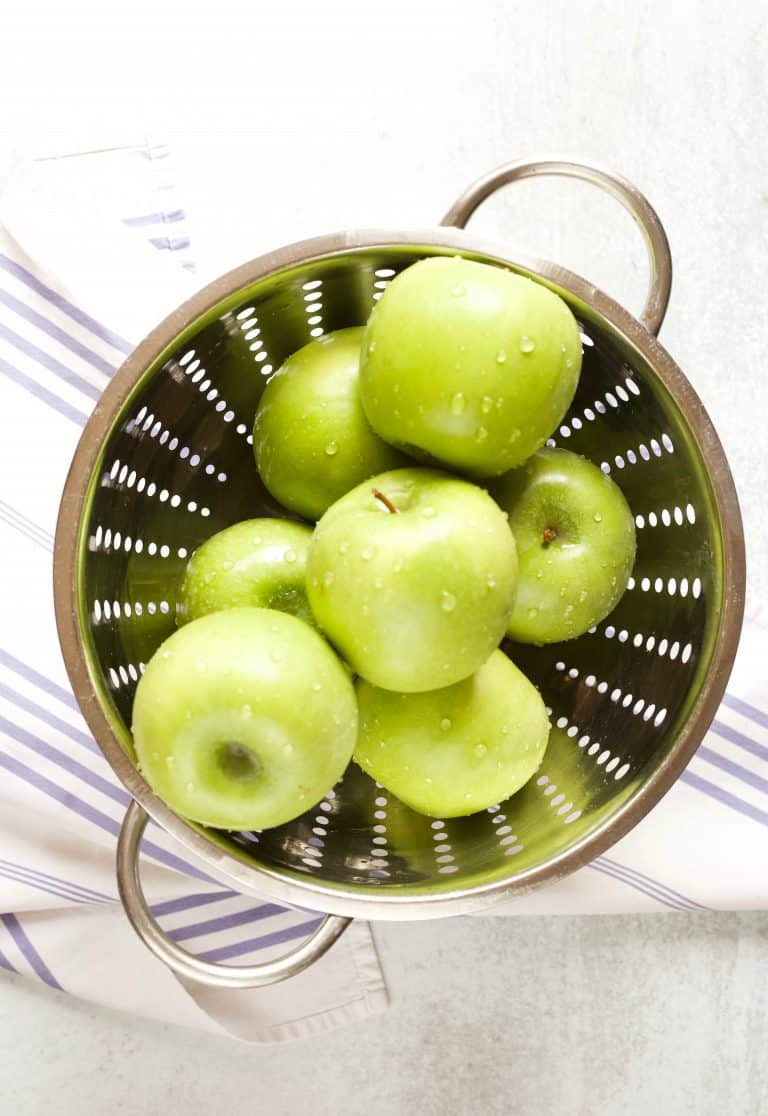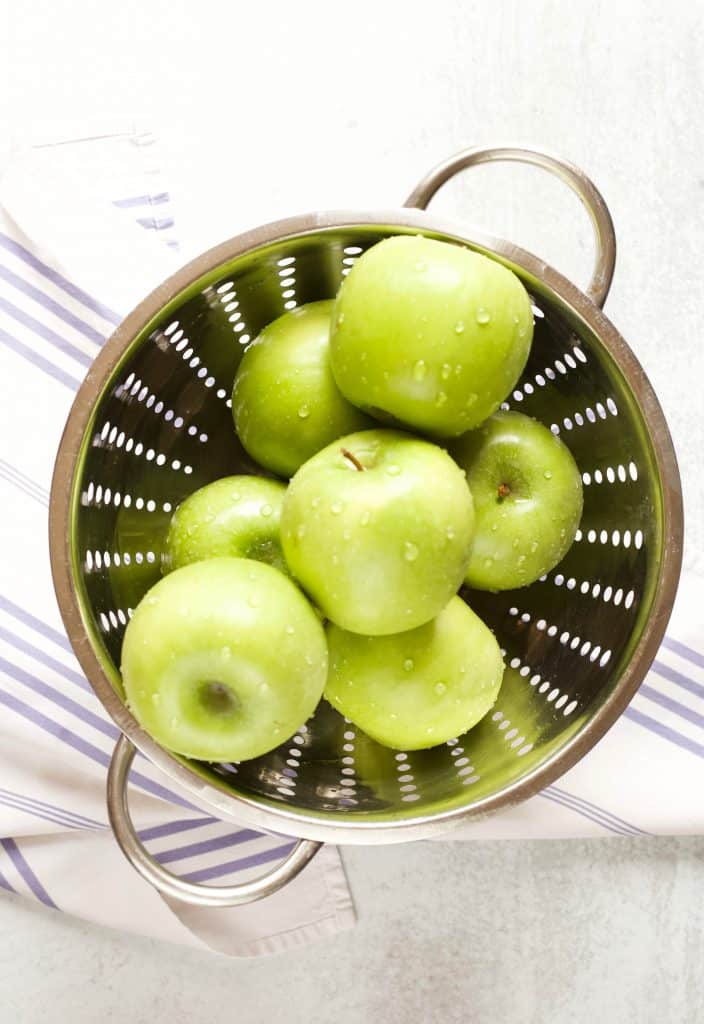 I used to shy away from baking pies (unless for special occasions) because they were so time consuming. Making the crust, chilling it, roll it out, prepare filling, and so on. Plus, I always felt like the pies were runny or the crust not cooked enough/too much. This recipe is SO easy and turns out perfectly every time.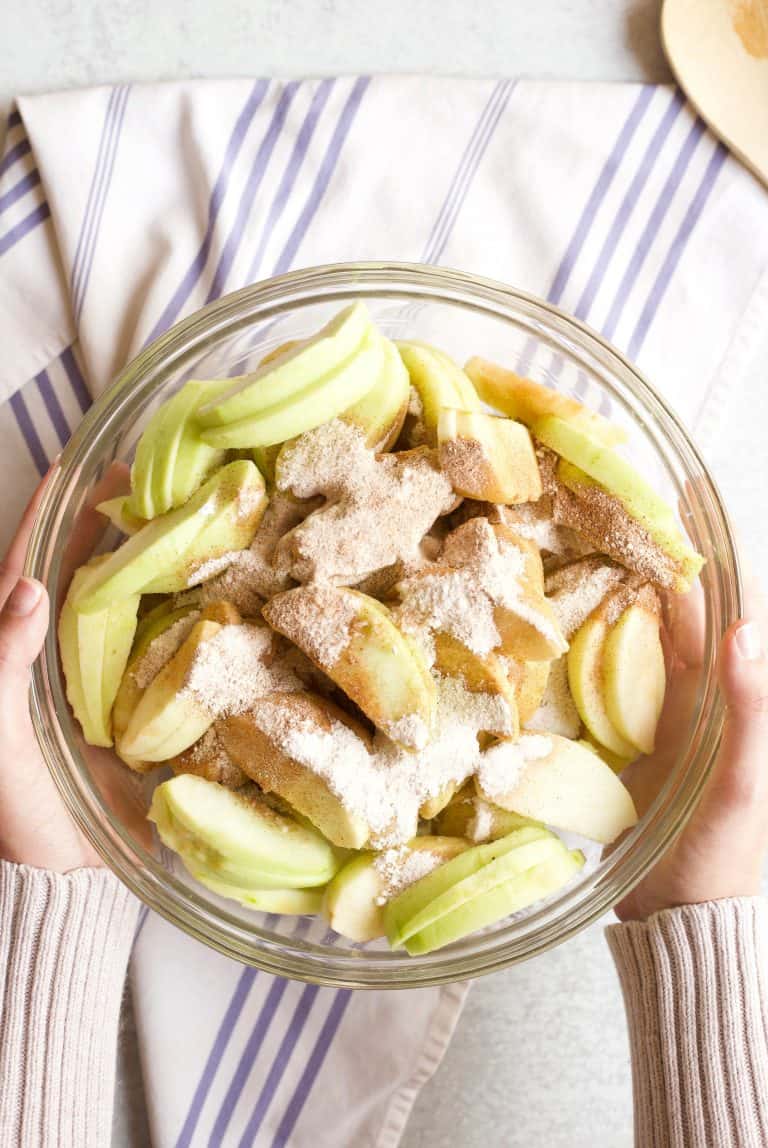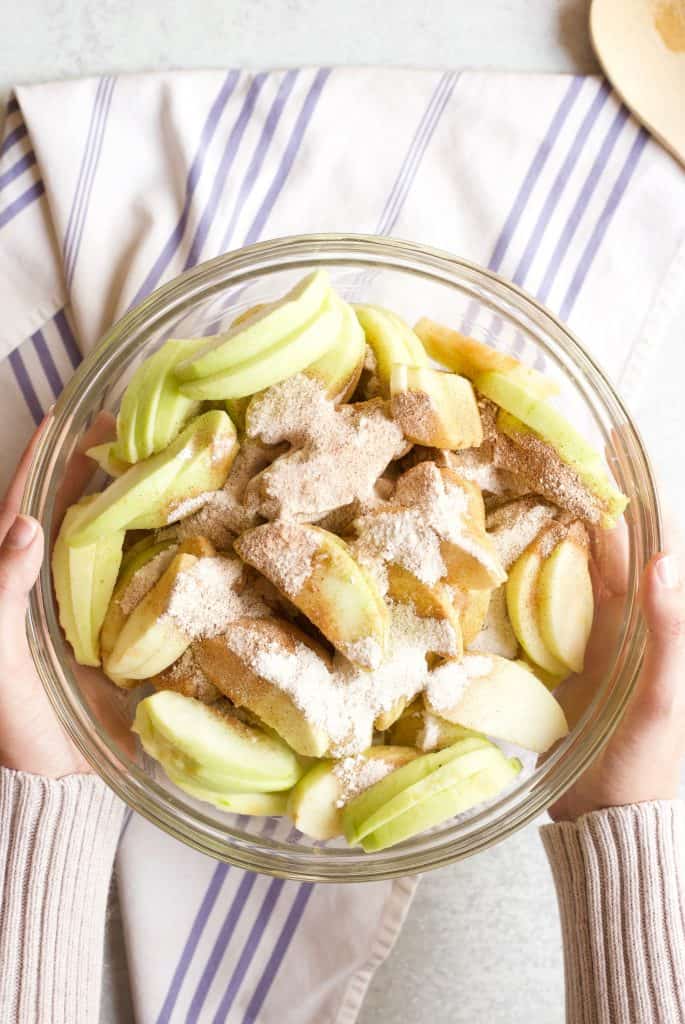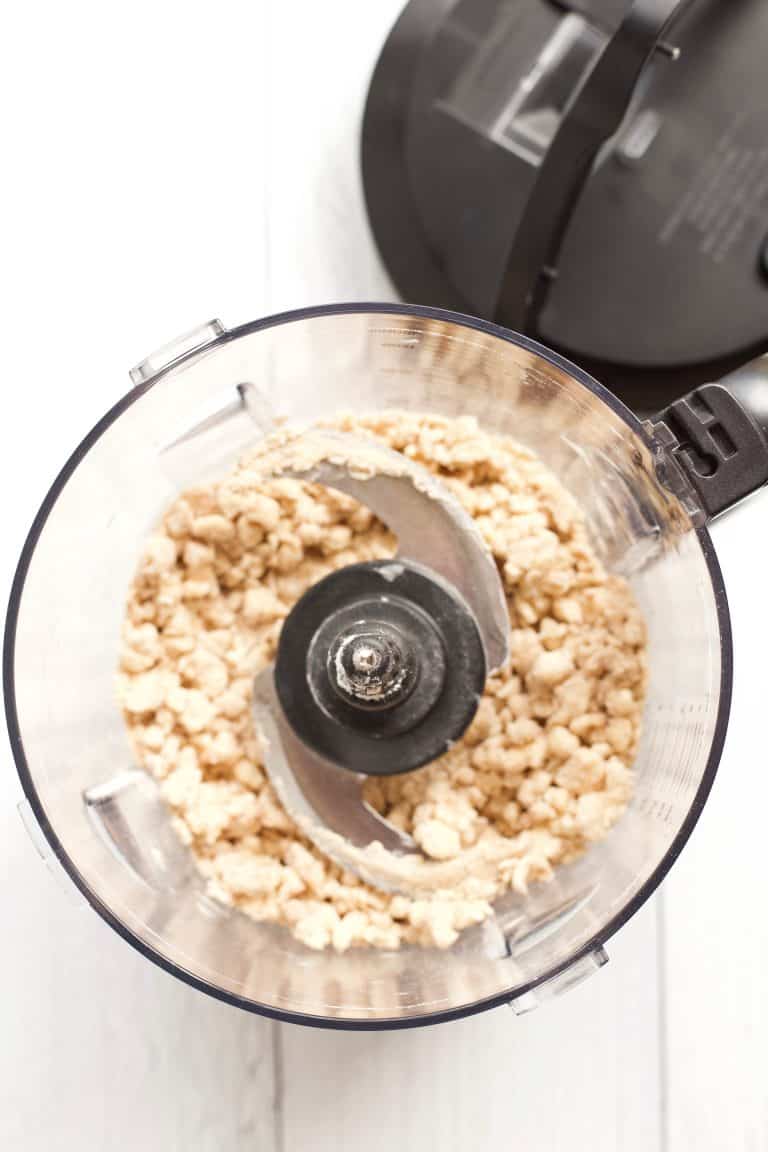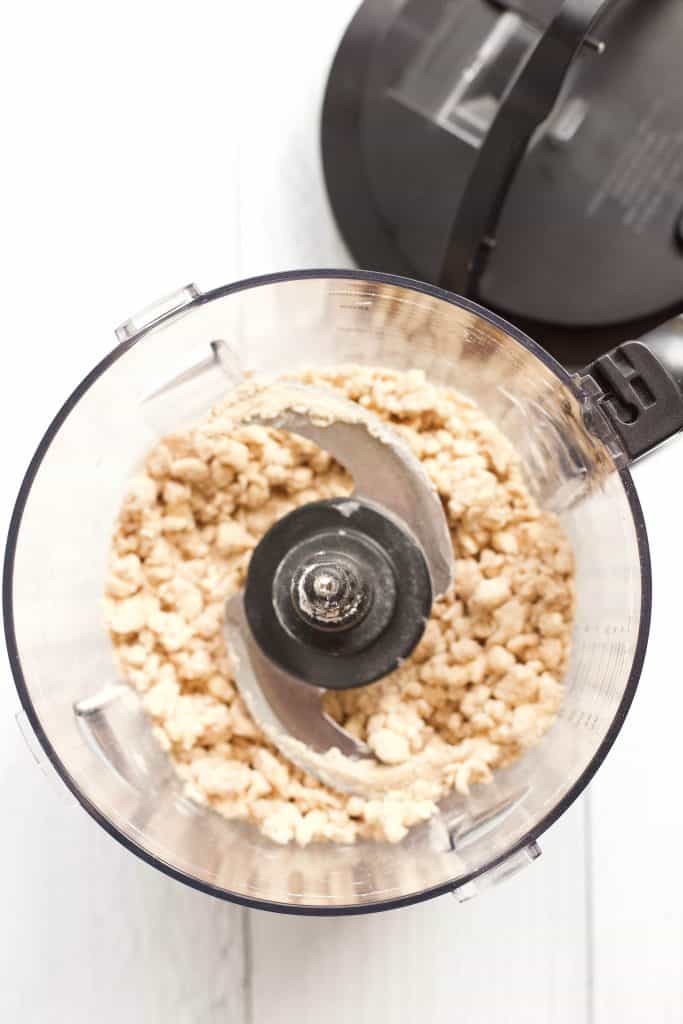 handy tools to use to make this apple crumble pie:
food processor – chop up and mix ingredients easily, easy to clean, 4 appliances in one
pie plate – nonstick, handles for easy holding, simple to let pie be the star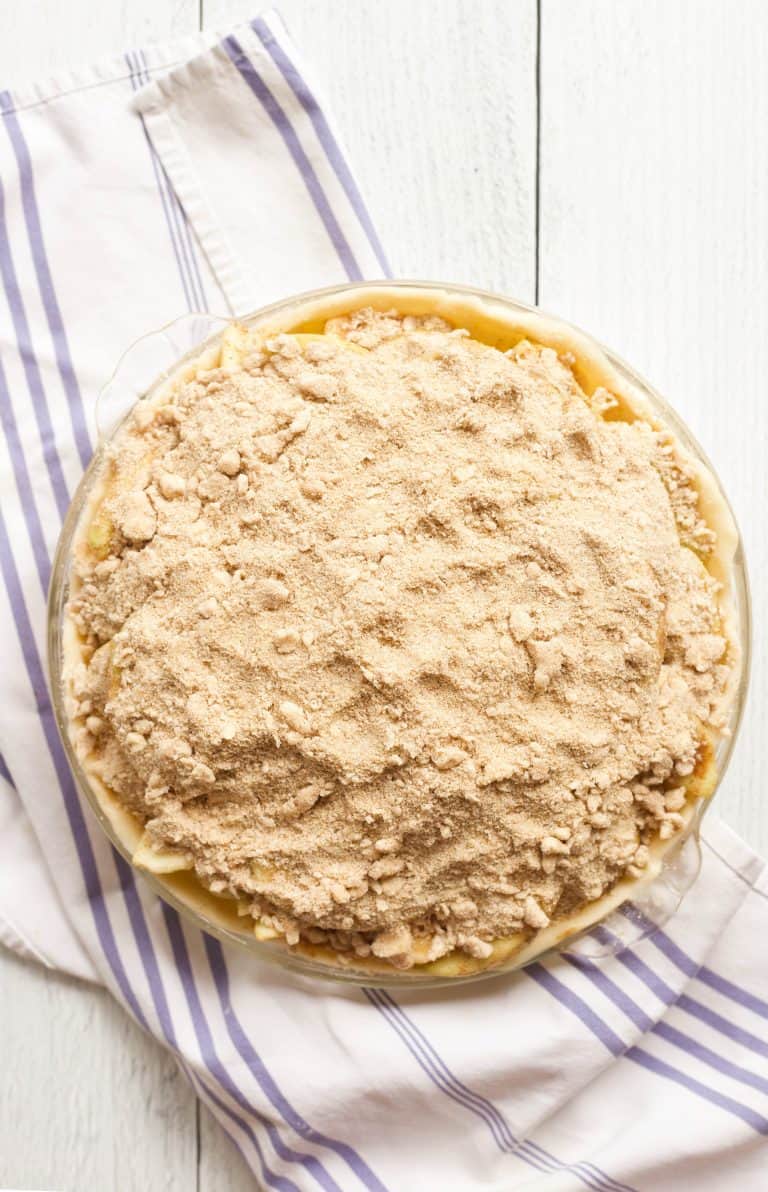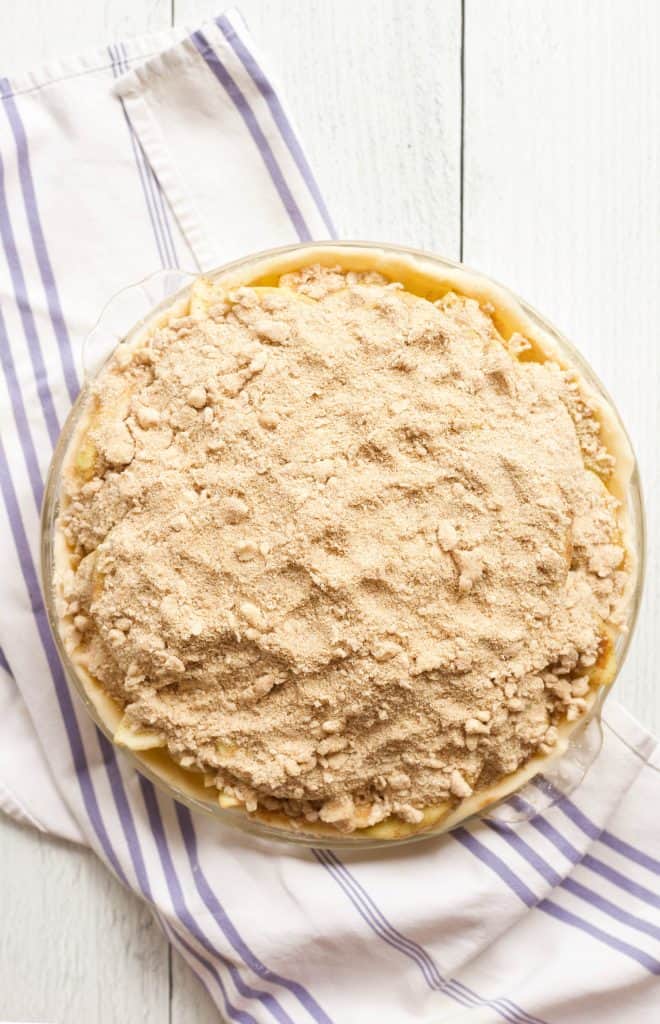 Mix up the crumble ingredients and pack on to the top of the pie. Bake it up and top with gelato!
Here is where it can get even easier…use a canned apple pie filling. I promise this pie will turn out nearly the same with taking these shortcuts. You will have a stunning dessert worthy of company, gifting or just enjoying with a cup of coffee, and no one will be the wiser.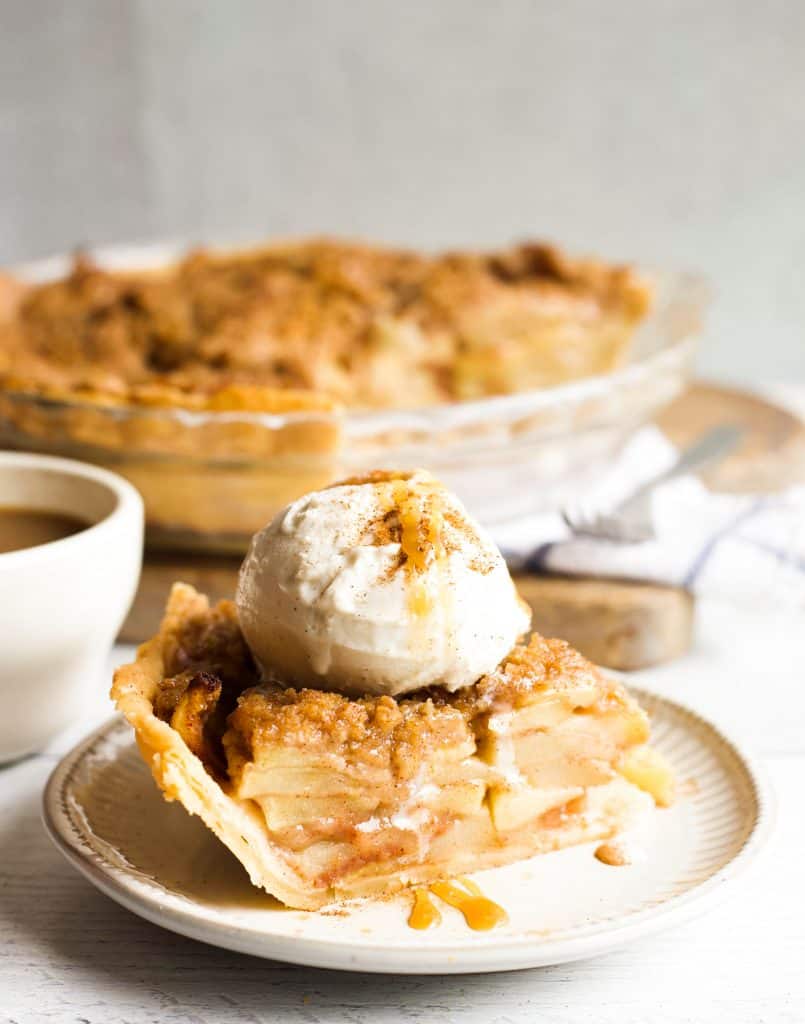 faqs
What is the difference between apple crisp and apple crumble?
Like an apple crisp, an apple crumble is a baked fruit dessert with a layer of topping. But unlike the crisp, the crumble topping rarely includes oats or nuts. Instead, a crumble's topping is more like streusel, made with flour, sugar and butter.
How long is apple crisp good for?
One day if kept at room temperature. A couple days if kept it the refrigerator.
How long can you freeze apple crumble?
You can freeze it baked or unbaked for 3-4 months.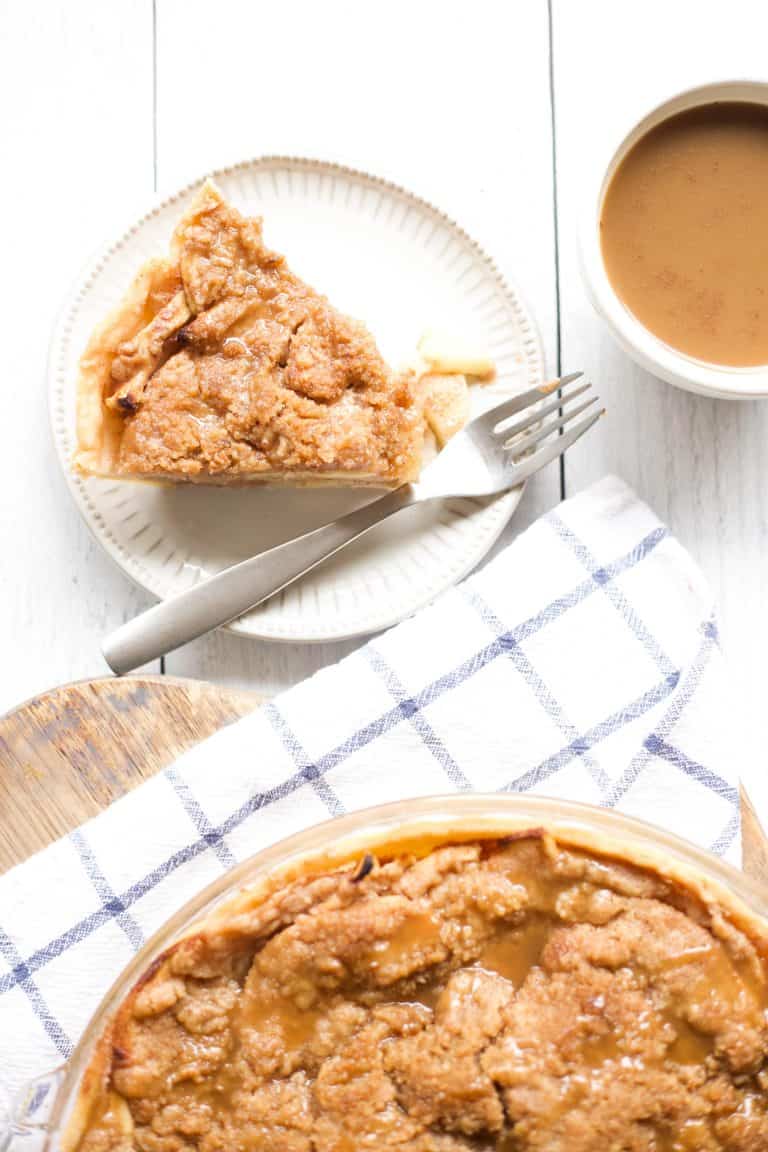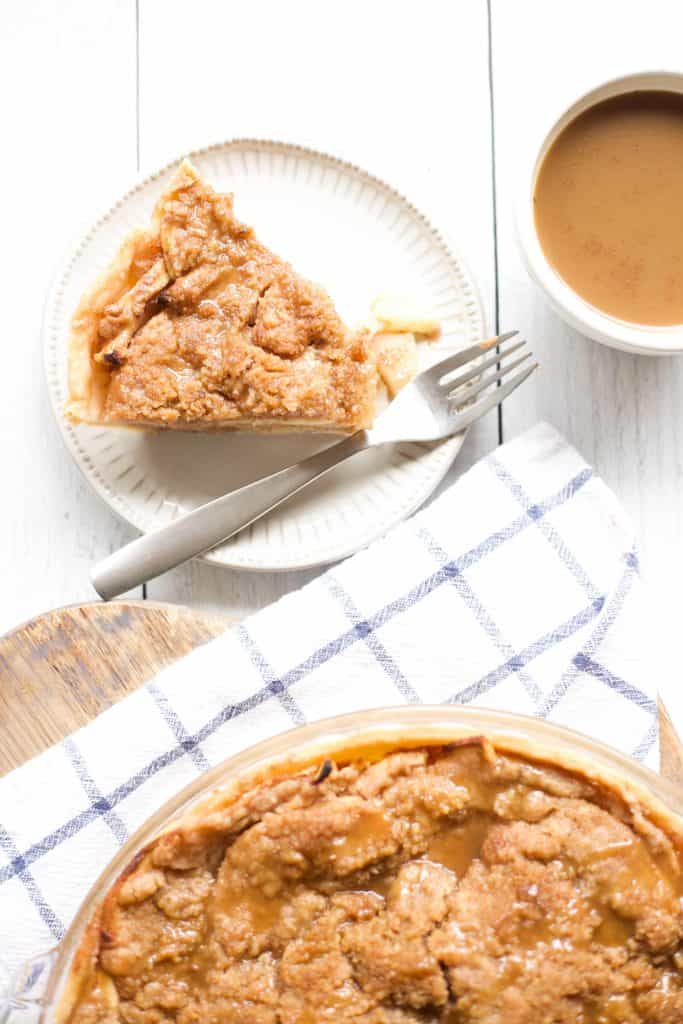 You can even switch up the crumble topping by using a cornflake mixture for some added texture, or you can use crumbled ginger snap cookies for depth of flavor. Love the seasonal flavor.
Add the ingredients that suit your level of commitment to your next grocery list. You will not regret it!
Looking for other ways to use up all those orchard apples? Try these Baked Apples with Spiced Granola!