Start your day off right with a delicious vanilla smoothie. Full of wholesome ingredients, it'll keep you going throughout the morning or as a filling afternoon pick-me-up.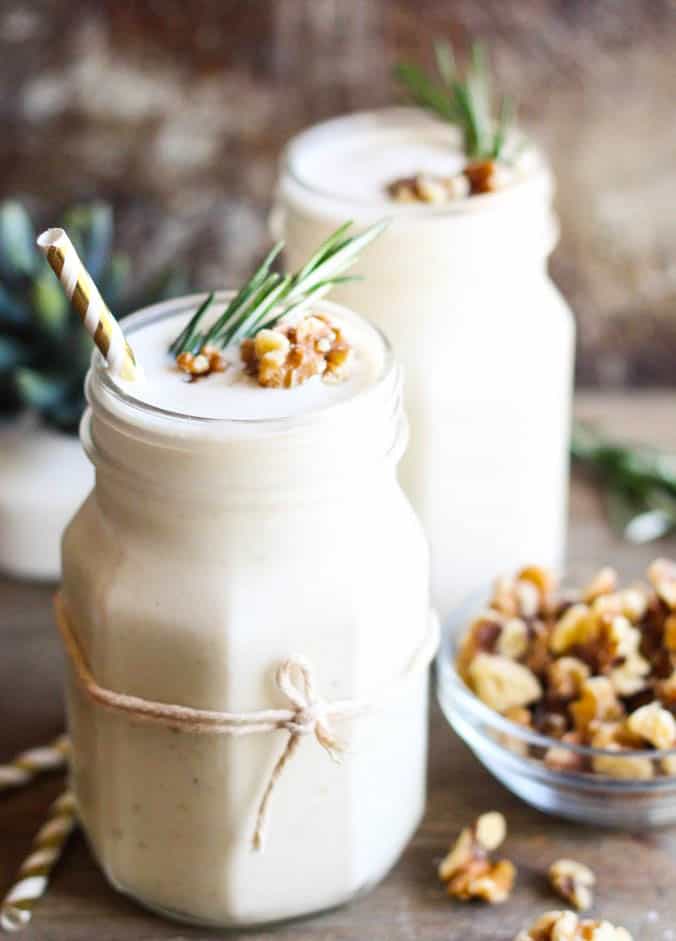 Maple Vanilla Smoothie
As a busy mom, a wholesome breakfast has become a part of my daily routine. That's right, the busier my life gets, the more I need a breakfast that will fill me up with good ingredients. I love smoothies to take on-the-go. It fits better into my lifestyle. I blend this one up, and I've got a great breakfast to take in the car wherever I go.
This smoothie is a great start to your day. I love to pair my vitamin regime with a heart-healthy smoothie. This maple vanilla one is simple to make and so tasty!
With wholesome ingredients like Greek yogurt, walnuts, and honey, it's the perfect pick-me-up on days that I need a quick protein boost. Mornings with kids can be rushed, and this smoothie allows us to get a good breakfast in before the day starts.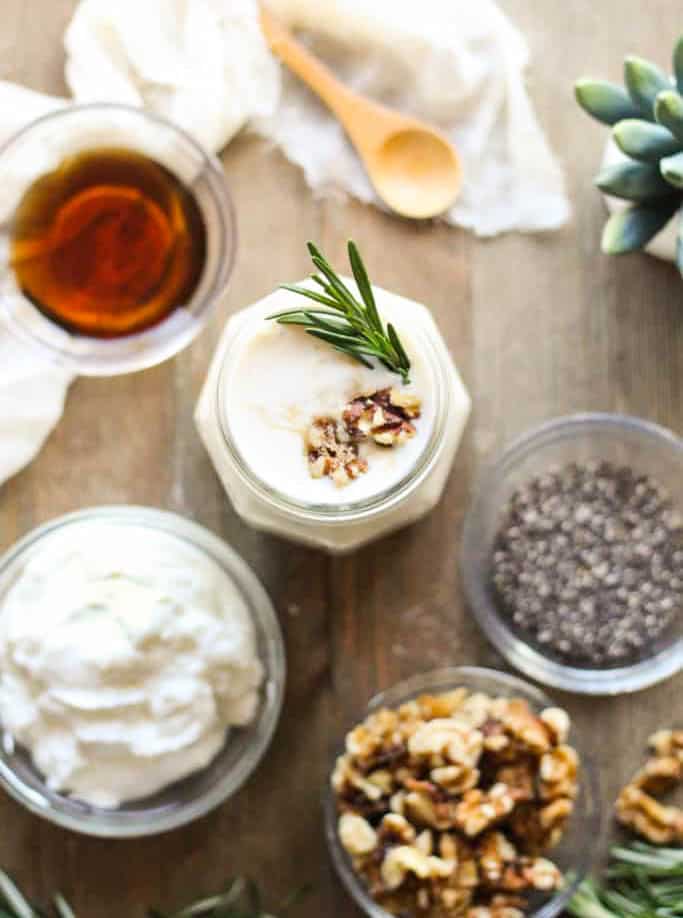 INGREDIENTS
frozen bananas
vanilla protein powder
almond milk
maple syrup
walnuts
flax seed
HOW DO I MAKE A VANILLA PROTEIN SMOOTHIE?
Simple. Measure out the vanilla smoothie ingredients into your blender and blend until smooth.
I love the seasonal flavors. You can blend it up with your favorite smoothie basics. I use frozen bananas, vanilla protein powder, real maple syrup, vanilla almond milk, and walnuts. You can change up the ingredients to your liking. Try honey, almonds, or even different flavors of protein powder. It's all up to you!
When I am staying home with my smoothie I love using a heavy, canning jar mug. It makes me feel like I am doing my part, not using plastic. Pop in a straw and I'm all set.
Fuels me for the day and keeps me going! Gotta a protein smoothie with so much flavor. Hope you enjoy this vanilla yogurt smoothie as much as my family does. Blend it up and take it to go!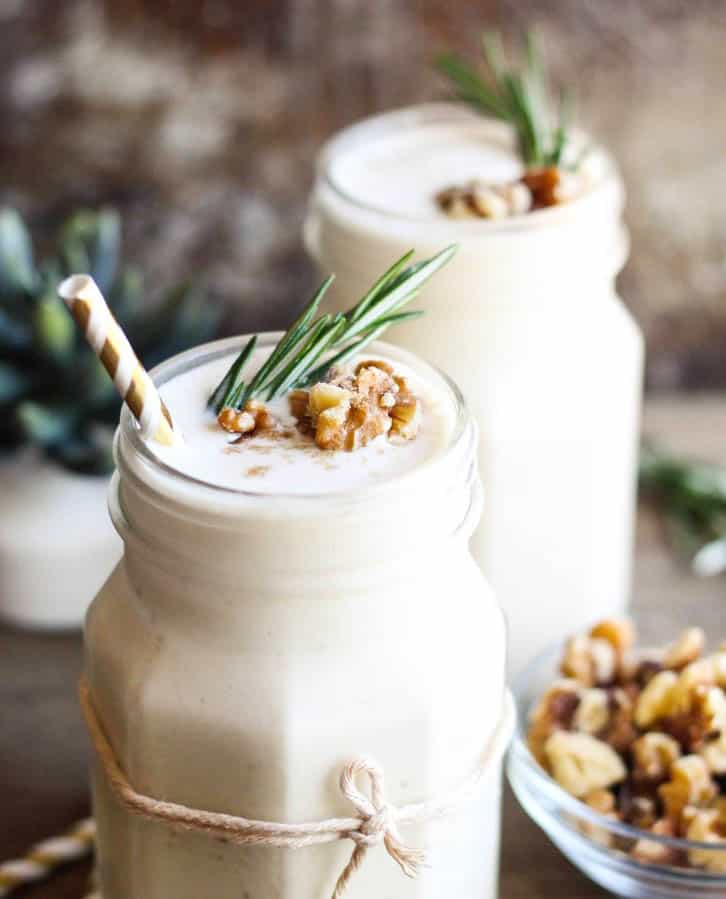 WHY DO MY SMOOTHIES ALWAYS END UP NOT-SO-SMOOTH?
There are two things that could be causing your smoothies not to blend properly. Either you are not blending for long enough (I give it a good minute) or your blender is not powerful enough for ingredients such as nuts and frozen items. This blender has blades all the way up the center column to allow all the ingredients to be chopped up a billion times (and it can eliminate other appliances you have like a food processor)!
WHAT ARE SOME OTHER GO-TO RECIPES FOR SMOOTHIES?
Besides the vanilla smoothie recipe, I love a good berry smoothie! I used this Healthy Smoothie Recipe Book to get me started when I had no idea what combinations went together well.
Here are a few of my tried and true recipes: