Life is busy, so I try to make things easy on myself (and you)! These 5 Ingredients or Less Dessert Recipes will help you free up a little time in the kitchen while still resulting in a delicious dessert. With just a few ingredients, you might even be able to pass the dessert making on to the kids!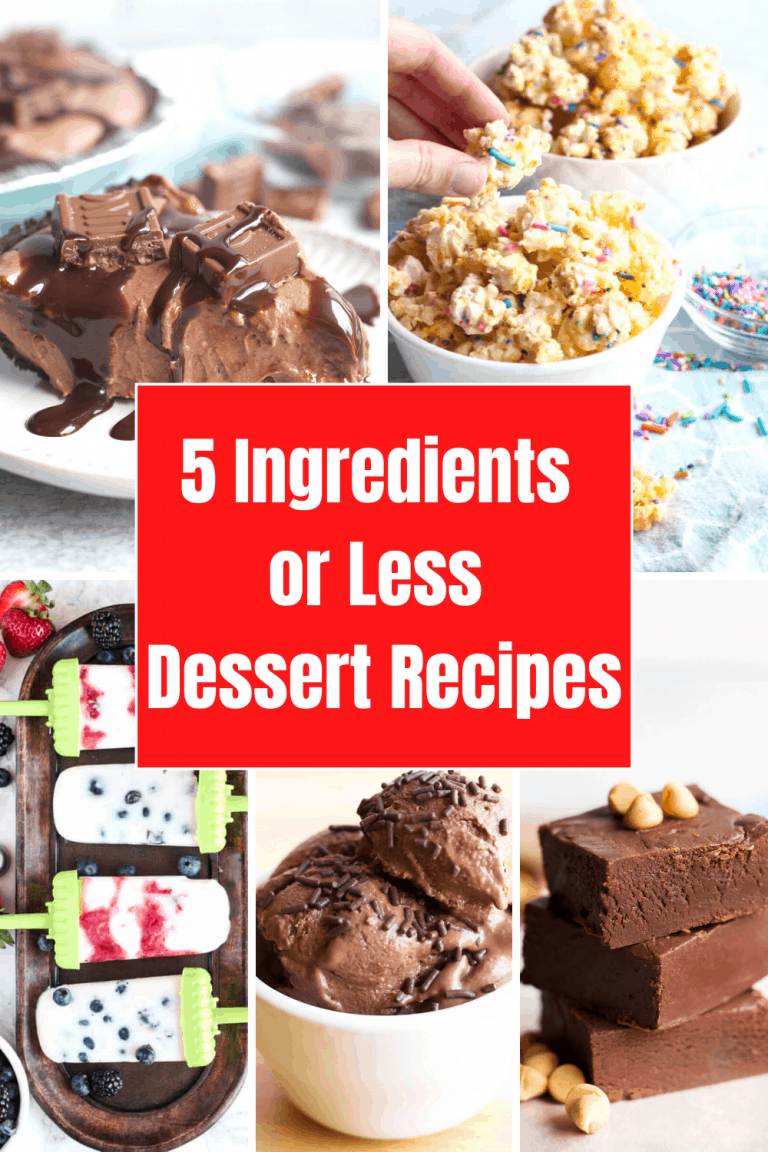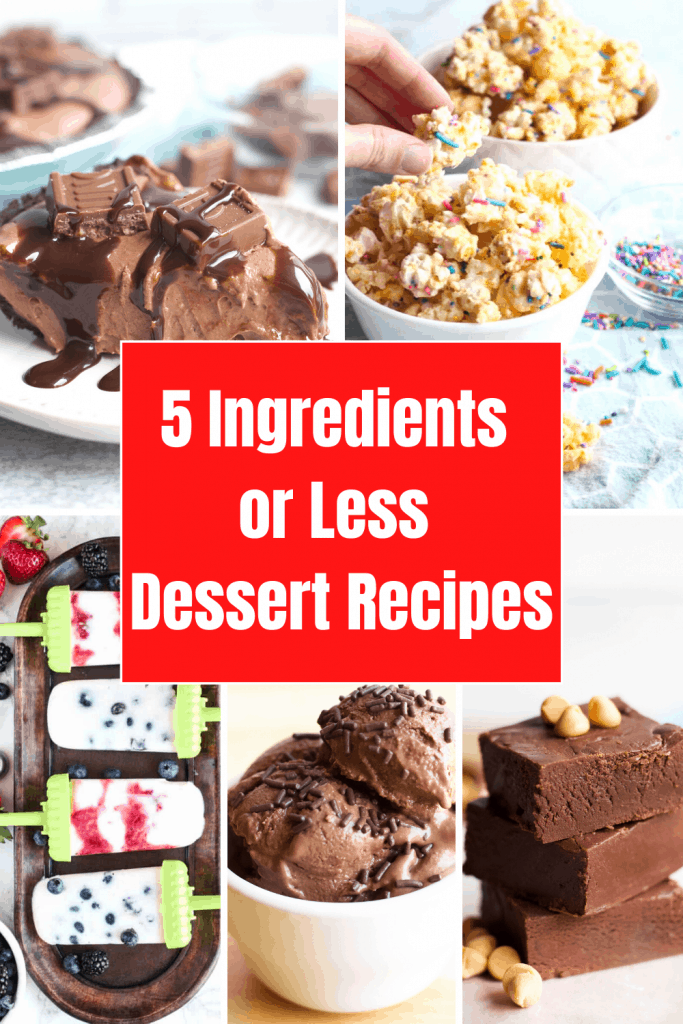 I love a good dessert and making easy desserts with basic ingredients not only helps me save money, but allows me to enjoy the dessert faster! Most of the recipes you will find here are all made with very common, basic ingredients. No hunting down expensive, specialty ingredients for these recipes!
Whether you like fruity, chocolatey, hot or cold desserts you will be able to find something you love on this list! I am a chocolate lover so finding easy chocolate dessert recipes with few ingredients makes me do a happy dance!
Click any of the headings below to jump straight to that recipe section!
No one ever said "I wish that recipe took longer to make!" My goal is to always create a great recipe with shortcuts that do not compromise the taste or make the recipe any less healthy. I promise you cannot go wrong with any of these desserts, and they really are so simple that the kids can help (or just do it themselves)!
Now that you have dessert covered, you can try these Easy Dinners to really get you in and out of the kitchen in no time at all!